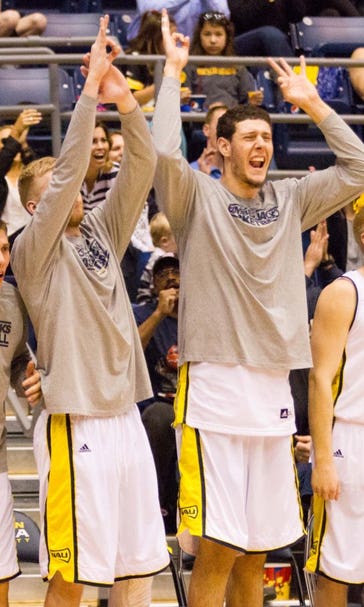 NAU hosts Kent State in CIT quarterfinals
BY foxsports • March 25, 2015
FLAGSTAFF, Ariz. -- Northern Arizona on Friday hosts the quarterfinals of the CollegeInsider.com Tournament as the Lumberjacks welcome Kent State to Flagstaff.
Tip-off at the Walkup Skydome is scheduled for 7 p.m. on FOX Sports Arizona Plus.
The Lumberjacks (21-14) opened the CIT with a 75-70 win at Grand Canyon and backed it up with a 78-73 win versus conference foe Sacramento State in the second round. NAU carries a seven-game home win streak into Friday, having won nine of its last 11 games and 13 of its last 16 contests.
NAU's win at Grand Canyon was the first-ever postseason victory for NAU. The Lumberjacks continued to make history when it beat the Hornets for the second postseason win as it tied the most wins in a single season at 21.
NAU and Kent State will face off for the first time in school history.
Kent State (23-11) beat Middle Tennessee 68-56 in the first round. The Golden Flash came from behind in the final minutes at Texas A&M-Corpus Christi to beat the Islanders 69-65 in the second round. Both of KSU's CIT games have been on the road.
---