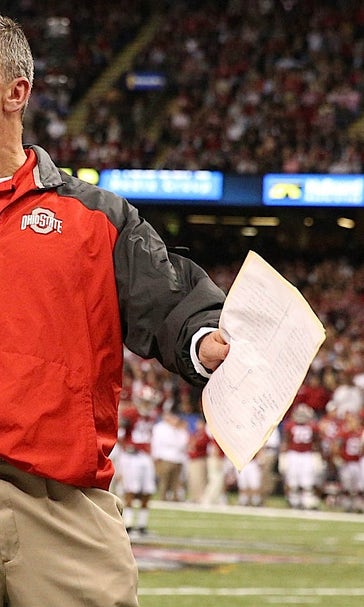 National champs on notice: Meyer not happy with Buckeyes
BY foxsports • March 24, 2015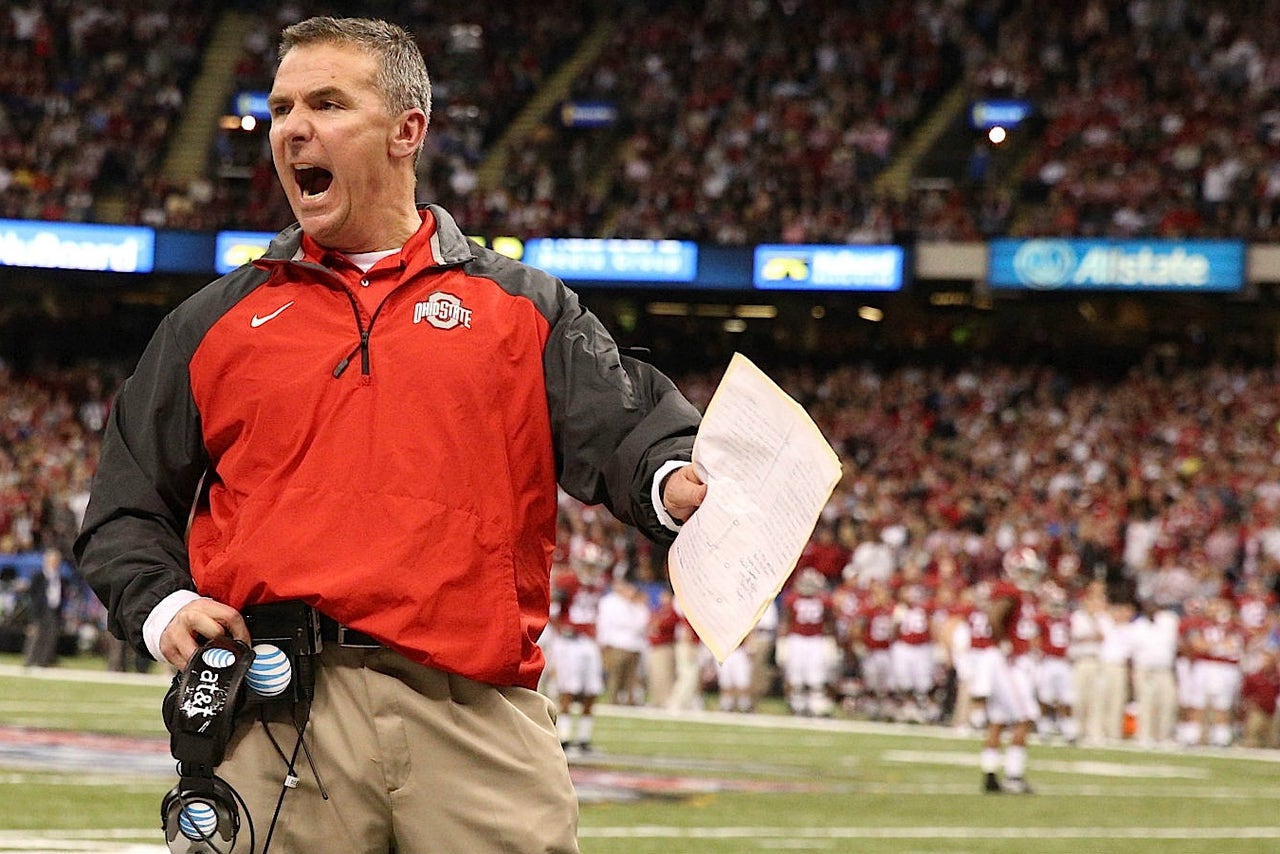 COLUMBUS, Ohio (AP) -- The confetti showers. The trophy ceremonies. The remarkable run to a national championship. All that felt like a very long time ago at Ohio State on Tuesday.
The Buckeyes' third spring practice was a bad one and coach Urban Meyer let everybody know about it.
"Today was not a pleasant one," Meyer said. "Not going to blame players or coaches yet. That's coming though if we don't get better."
After winning the first College Football Playoff last season, Ohio State's most daunting opponent this season is complacency. The opponent seemed to get the best of the Buckeyes on Tuesday and safety Vonn Bell said Meyer's message was received.
"It's time to go," Bell said.
There were plenty of reasons for the Buckeyes to be spotty. This was the Buckeyes' first practice with shoulder pads, and the first after spring break.
Meyer also said the coaching staff limited several key players -- including star offensive linemen Taylor Decker and Pat Elflein -- as part of the team's strategy to manage wear and tear.
"You just got to be smart, which I think we are being smart," Meyer said. "Though sometimes when you look out at practice and see how awful it is, but it's still the right thing to do."
Meyer calls it the 2,000 club, which stands for 2,000 competitive repetitions or plays. Those can come in games or practice. Ohio State tracks those reps and Meyer is especially cautious about the players in the 2,000 club, like Decker and Elflein.
"I think we're on the cutting edge of just being smart about the wear and tear the student athlete goes through," he said.
There are some drawbacks.
"We have to really think this through," Meyer said. "You're losing a little bit of chemistry in the unit. In the offensive line you hear stories about the cohesive offensive line. When you hear that story, that's absolutely correct. I think we're a great example the last three years. Extremely close group that has a little chemistry going, you lost that completely (in practice) because you're sticking some guys in there that aren't quite ready yet. Same thing with defensive line."
"That's why sometimes it looks really bad."
Meyer said quarterback Braxton Miller, who is still recovering from surgery shoulder, had his practice work "pulled back," too, but just to be safe.
Ohio State's quarterback competition between Miller, J.T. Barrett and Cardale Jones is the top story line of spring practice, but realistically the competition won't heat up until August.
Jones, who started the last three games of Ohio State's championship run, is the only healthy member of the Buckeyes' embarrassment of quarterback riches. Barrett broke his ankle against Michigan and is also not yet ready to be fully involved in practice.
The immediate issues facing Ohio State are not quite as compelling as who will start at quarterback when the Buckeyes open the season at Virginia Tech on Labor Day night.
Right now, Meyer is not happy -- though that's not necessarily a bad thing.
"Discomfort is good. And there's a little discomfort right now. That was not a good day," Meyer said. "Complacency is comfort. I equate the two. Discomfort is a learning opportunity. Our coaches know that. So there's going to be discomfort right now. That wasn't what we're supposed to be."
---