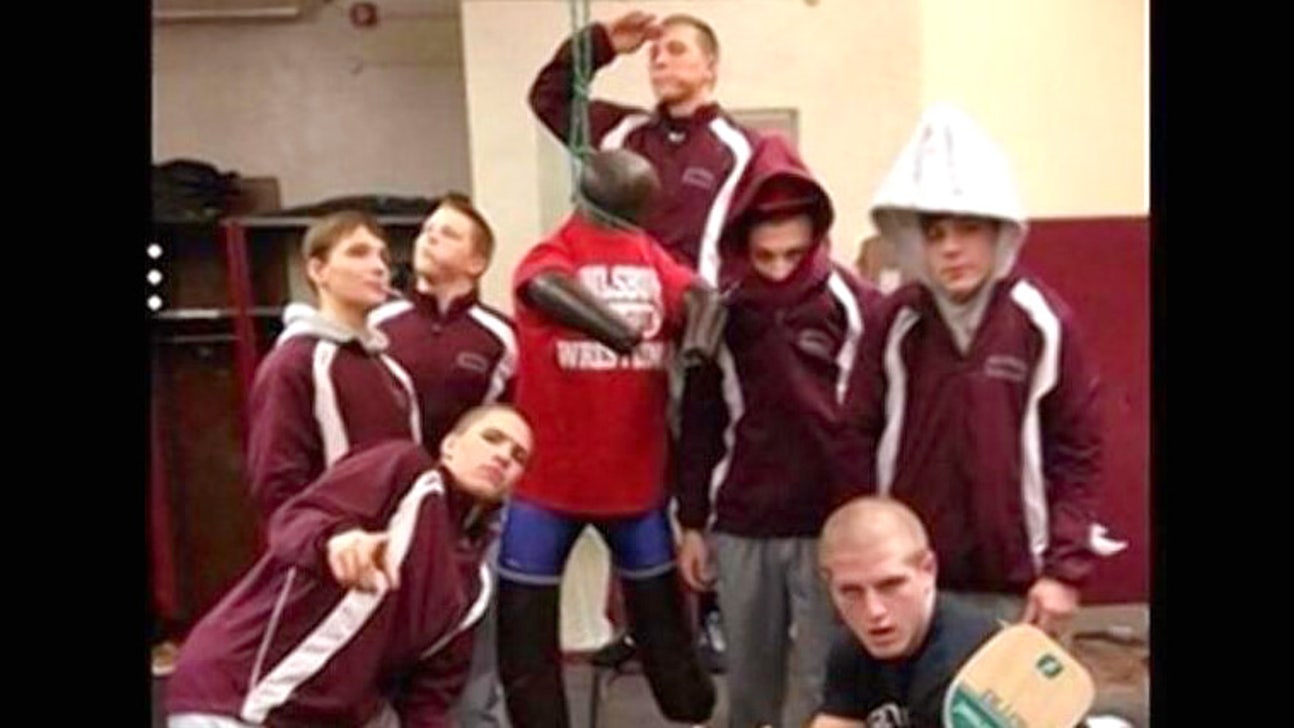 N.J. high school wrestlers removed from tourney after 'lynching' photo
Published
Feb. 21, 2014 1:52 a.m. ET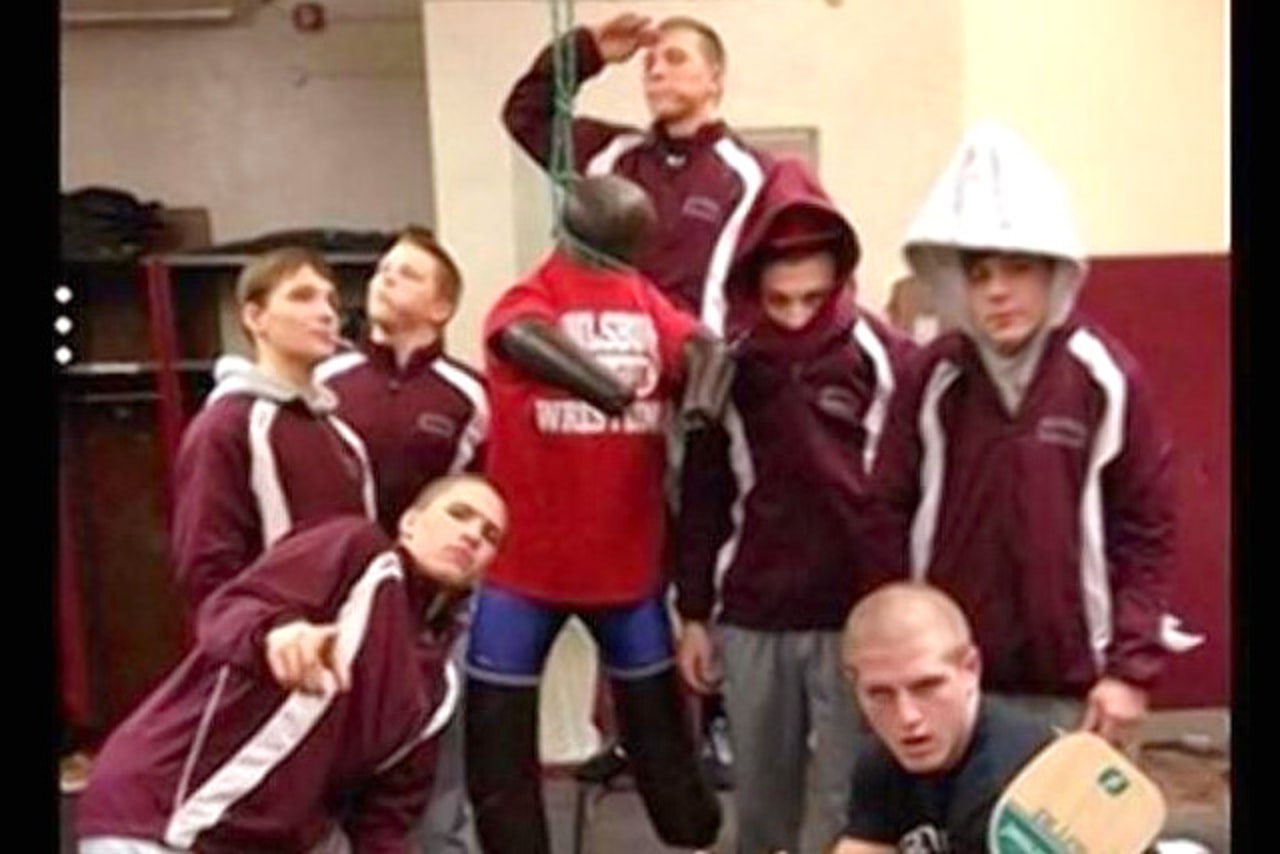 Eight New Jersey high school wrestlers scratched from a state tournament days after a photo surfaced of team members apparently simulating a lynching were intending to show school spirit, their attorney said Thursday.
In a prepared statement, Scott Wilhelm said the Philipsburg High School students didn't think what they were doing could be seen as insensitive and they were sorry for offending anyone. The boys sat at a table while the statement was read, but didn't comment.
The photo features seven of the wrestlers apparently simulating a lynching of a black wrestling dummy in a rival team's shirt.
"We did not intend to disparage anyone," the boys' lawyer said. "We are truly sorry for any harm we may have caused."
The statement noted that the wrestling dummy in the photo is used in daily practices and, as far as they know, is only manufactured in dark leather.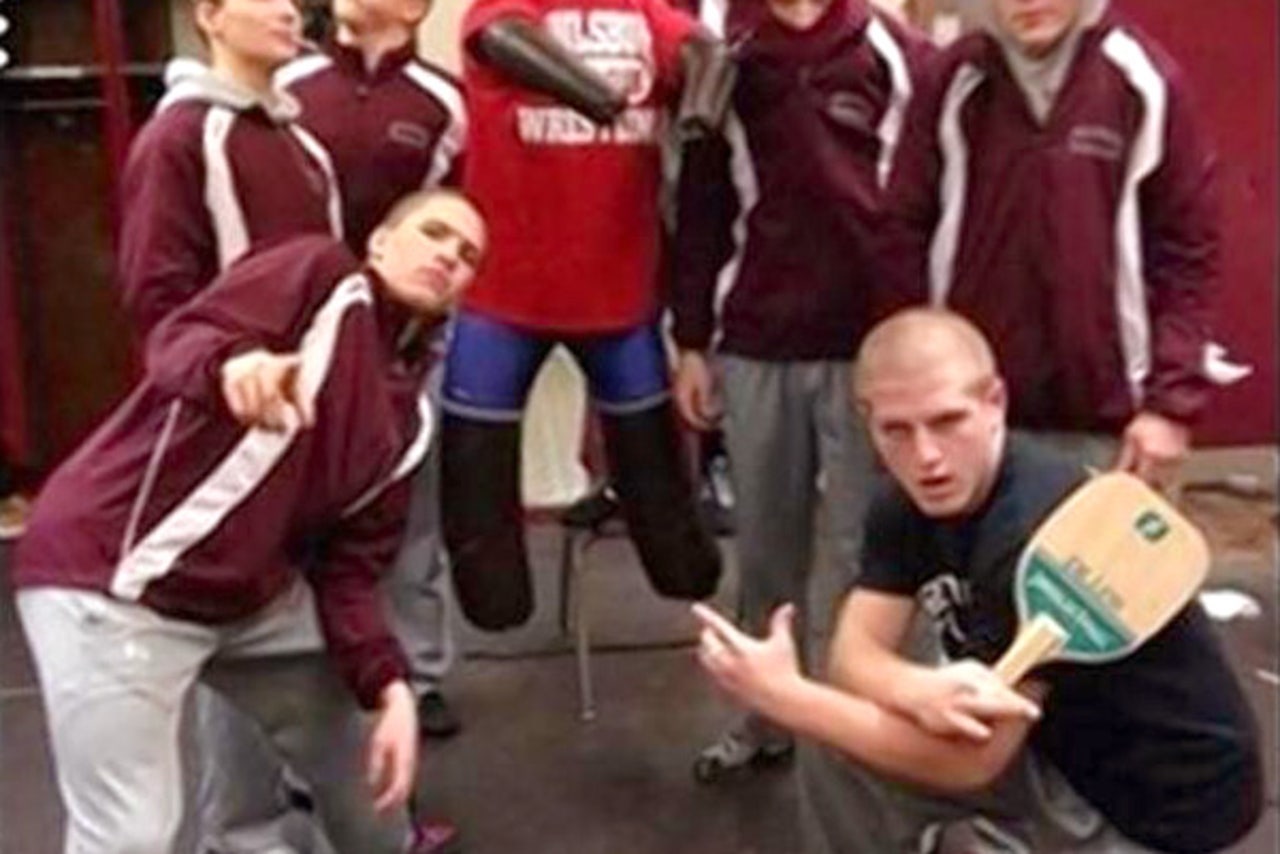 "In outfitting the wrestling dummy, we did not give any thought to the physical appearance of the dummy as anything other than an unidentified generic wrestler," Wilhelm said.
Phillipsburg school officials made a statement Thursday saying that they take the case seriously and "took the necessary actions to hold accountable those involved" but would not disclose the punishments because they are "student issues."
But the New Jersey State Interscholastic Athletic Association did comment on the athletes' fate. The group's executive director, Steven Timko, confirmed that the students in the photograph will not be in the tournament. "This is an appropriate response to this violation of the Sportsmanship Rule," Timko said in a statement.
He said the group, which oversees high school sports in New Jersey, will work with Phillipsburg on a plan to make sure such actions do not happen again.
The picture posted online showed seven boys in Phillipsburg wrestling attire surrounding a black wrestling dummy wearing a Paulsboro High School T-shirt and hanging from a noose.
It is not clear why eight boys are out of the tournament rather than seven.
The wrestlers were identified by their lawyer as Andrew Horun, Tyler Agans, Jimmy Schuitema, Tim Hinkle, Broderick Bupivi, Tylor Petchonka, Daniel Wissing and Garrett Wolfinger.
Paulsboro and Phillipsburg are longtime wrestling powers in New Jersey.
Both are working-class towns along the Delaware River, Phillipsburg in northwest New Jersey and Paulsboro southeast of Philadelphia. Phillipsburg's population is about 85 percent white, while more than one-third of the residents of Paulsboro are black.
Phillipsburg won a meet with Paulsboro on Feb. 1.
---