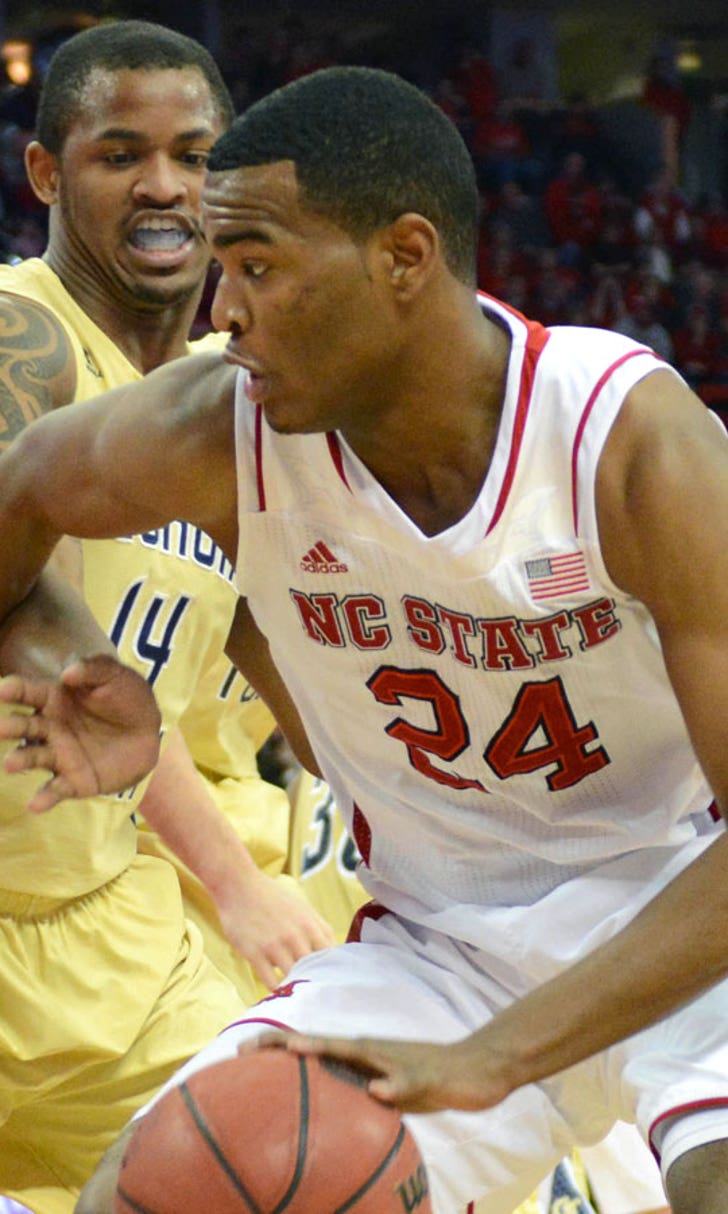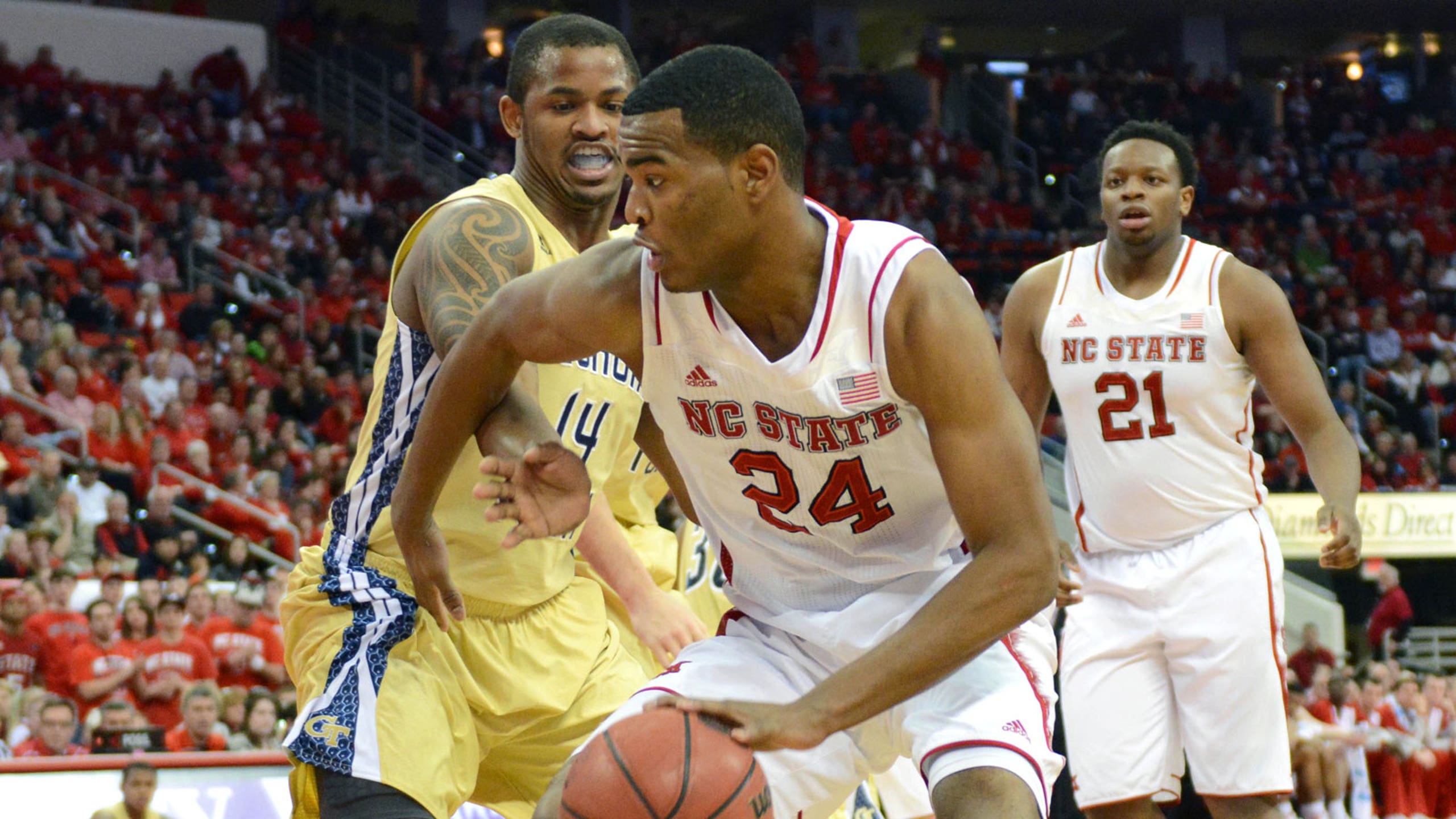 N.C. State's tourney hopes crumbling after loss to Miami
BY foxsports • March 1, 2014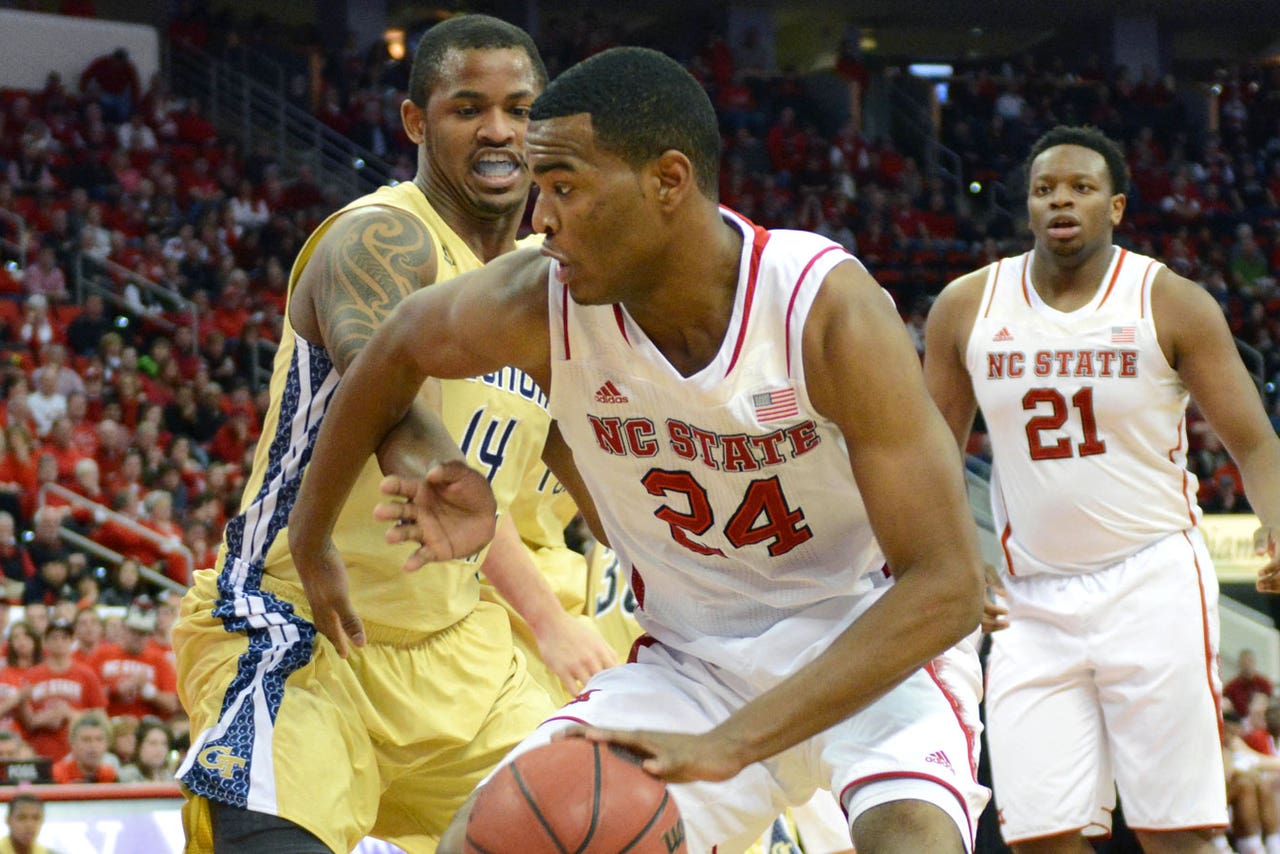 RALEIGH, N.C. -- For the second time this year, at least according to head coach Mark Gottfried, North Carolina State let disappointment and deflation carry over to two straight losses -- instead of just one.
And this one might be one too many, in terms of making the NCAA tournament.
At Syracuse on Feb. 15, N.C. State had the game in hand until some late mistakes cost the Wolfpack a win. Three days later, the team's energy seemed sapped in a 73-56 road loss to Clemson.
On Wednesday night against North Carolina, the 'Pack couldn't stop Marcus Paige, who hit the game-winning shot with 0.9 left in overtime. And then on Saturday, N.C. State got crushed at home by Miami, 85-70.
Wash, rinse, repeat.
"We went to Syracuse and lost a tough one, and then went to Clemson and I thought didn't have energy. We came back (Saturday) and I think the last two days, that's all we've talked about is getting ourselves back up and ready to go. And I thought again we were very heavy-legged today," Gottfried said.
He then added: "That can't happen. That just can't happen."
For the Clemson and Miami losses, N.C. State's flat effort allowed offensively challenged teams to drive to the basket at will. The Hurricanes (15-14, 6-10 ACC) finished with a season-high 85 points.
College basketball numbers expert Ken Pomeroy had Miami's offense ranked 143rd in the country entering Saturday, and a team that was shooting 45.2 percent from inside the arc made 22-of-36 against the Wolfpack's porous defense.
On the other end of the court, N.C. State's offense did arguably enough to win. And in both games, star player T.J. Warren (20 points) showed his humanity -- relatively speaking.
"I thought he was good today. I thought he struggled a little bit, too. He's been so good, I think we're getting expectation is for him to be almost Superman every night," said Gottfried of Warren. "(Miami) did a nice job of not letting him have a lot of freedom to move around, one or two guys, and if he took it to the rim, boy they were right there collapsing on him and made it really hard on him. I thought he tried there to do everything he could to help us."
Warren started the Miami game hitting only three of 11 shots and finished eight of 18. Slow start aside, the sophomore nearly carried the 'Pack to a victory -- again.
Warren scored nearly all of N.C. State's points when it mattered most against North Carolina, and it seemed like he was getting ready to do the same thing against Miami.
The Hurricanes went up by eight with 11:08 to go, and Warren had 11 of the Wolfpack's 14 points in the span of less than five minutes to give N.C. State a one-point lead.
When Warren capped off his own personal run with a dunk to cut the deficit to one (64-63), the home crowd roared to life and it seemed like the Wolfpack had all the momentum.
Then around the five-minute mark, freshman Kyle Washington gathered the ball, took a few power dribbles and went up for a dunk that was too strong, bouncing up and out of the rim. Warren got the rebound and was subsequently called for a foul.
After that, N.C. State (17-12, 7-9 ACC) would go more than four minutes without any points ... while Miami scored 13 straight.
Ball game.
"I'm still thinking about that (missed dunk) right now. It's pretty hard to handle," Washington said. "But I've just got to keep on moving forward. I've come a long way. I'm going to keep going a long way. I just have to keep on concentrating on putting the ball in the basket because I know how to do it, and I'm going to keep doing it. I just have to keep on working on it."
Washington, always ready with a smile, insists he's still optimistic. His words reflected that, but even the brightness of his eyes had started to fade a little after the latest gut-punch.
"As a team, I think we were a little deflated here and there. We have to stay together. We have to make sure we're going for the same goal, and that's winning and getting in this NCAA tournament because we still haven't given up on it. Even though it looks bleak, we still haven't given up on it," Washington said.
N.C. State still has to go up to Pittsburgh on Monday, a chance for a marquee win that would probably be too little, too late in terms of its at-large hopes. But all the Wolfpack can do is keep going, keep pressing.
Gottfried said last week he wants his team to be one that nobody wants to play in the ACC tournament (March 12-15 in Greensboro, N.C.).
Until they can string together consistent efforts, particularly on the defensive end, that won't happen. But the Wolfpack certainly can't let the North Carolina game eventually result in three straight losses.
"We've just got to keep grinding, we've got to keep playing because we can't give up on the season now," Washington said. "We've just got to stay together at this point. It's pretty difficult, but togetherness is the key."
---