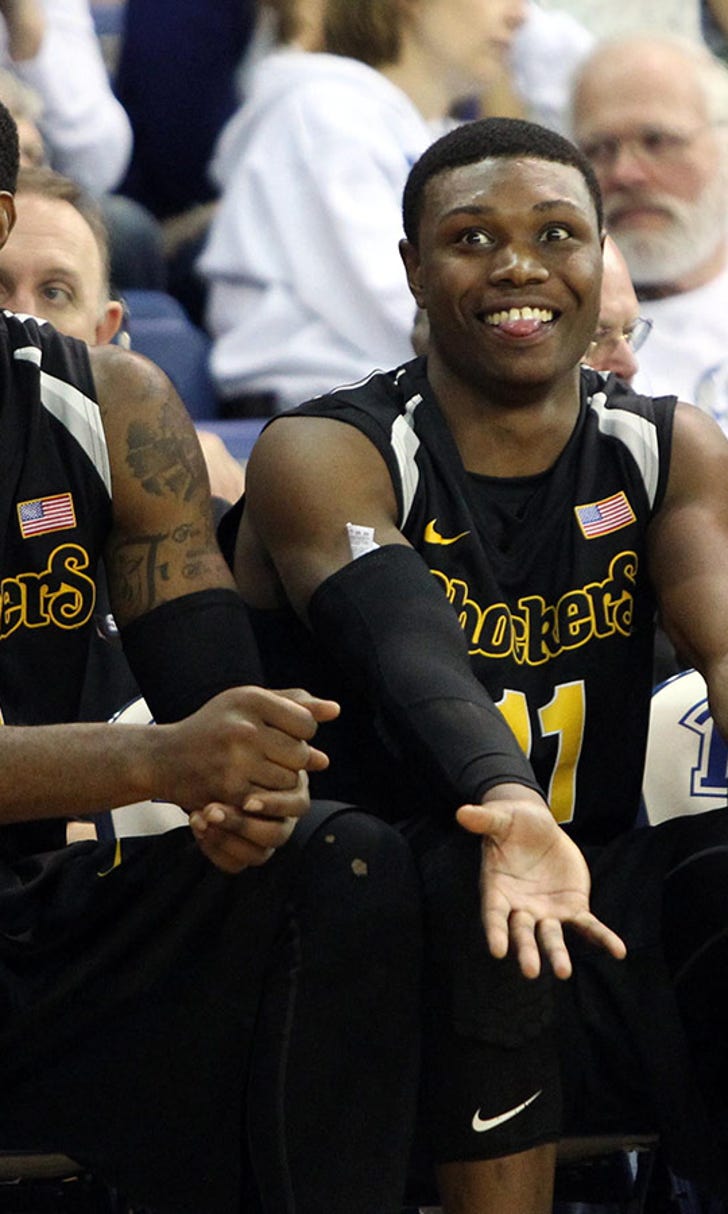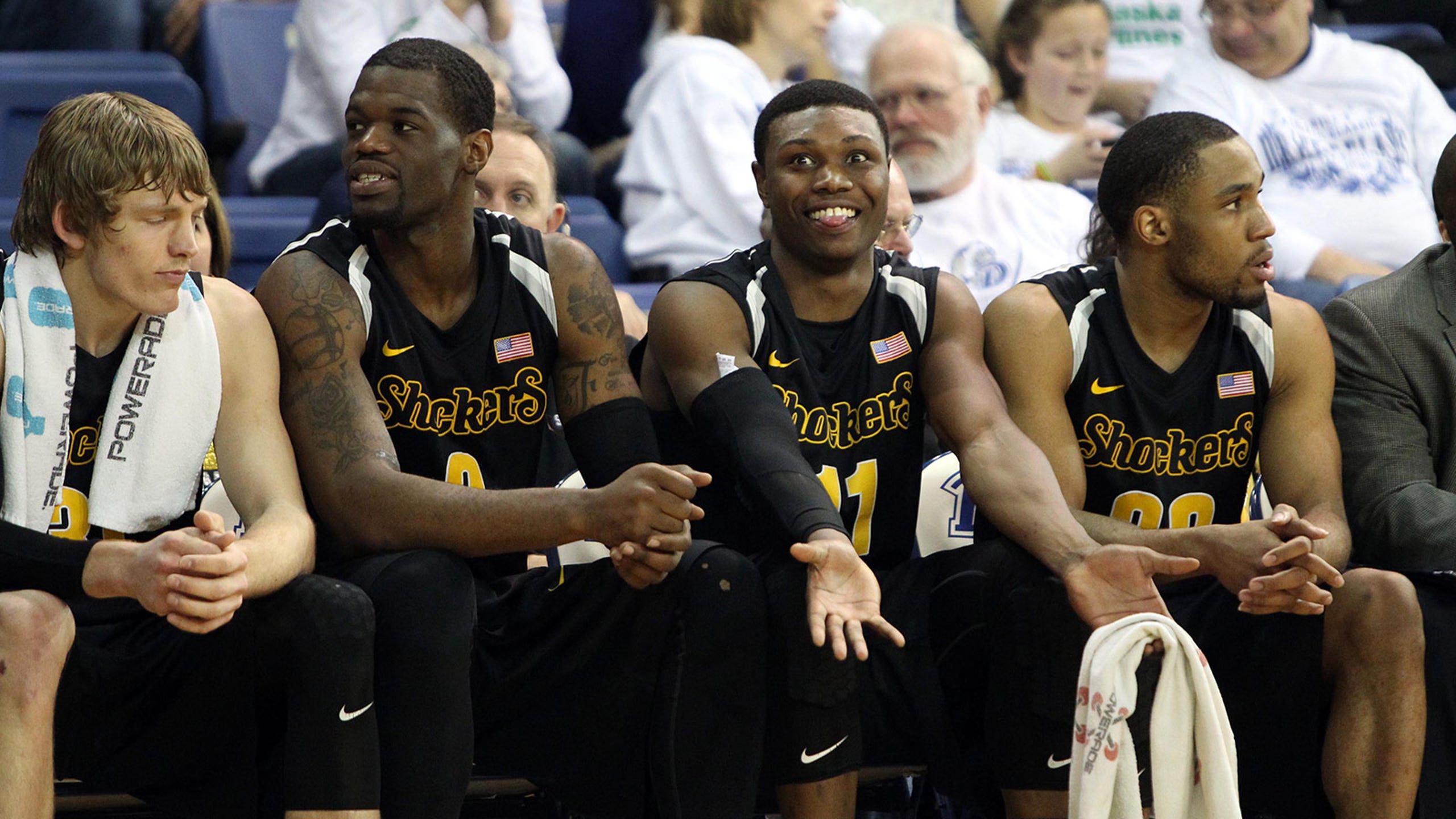 MVC great Hawkins interested to see if No. 4 Shox can stay perfect
BY foxsports • January 27, 2014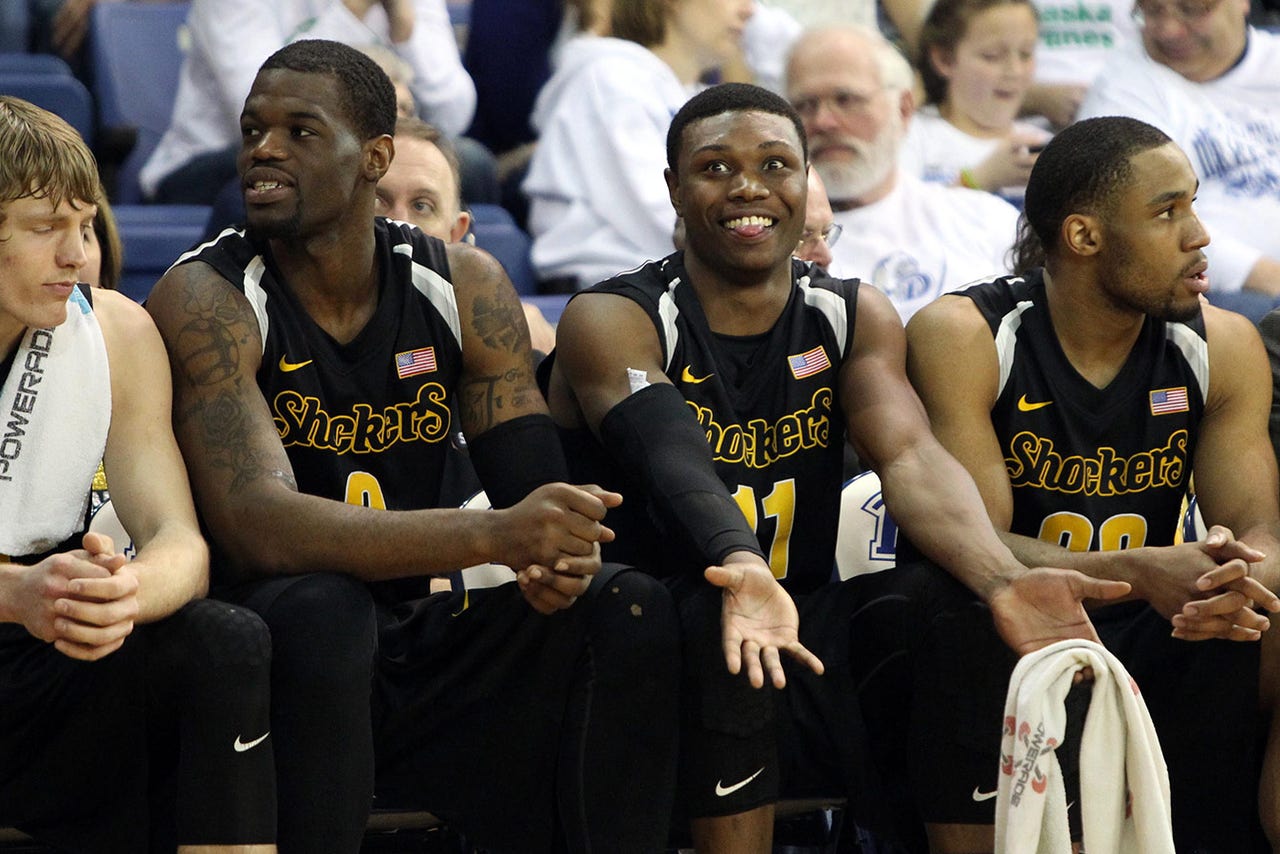 KANSAS CITY, Mo. -- Hersey Hawkins is a Wichita State fan.
Wait. No, that's not exactly right. He's a fan of what they're doing. Or trying to do, anyway.
"They're going to have a lot thrown at them; it's going to be interesting," Hawkins, the former Bradley legend and NBA great tells FOXSportsKansasCity.com when asked about the 21-0 Shockers, now No. 4 in the Associated Press Top 25. "Now I'll be paying attention to see how well they do."
Hawkins, now 47 and director of player development with the NBA's Portland Trail Blazers, might not have affinity for the Shockers, per se, but he certainly feels empathy for their path. "Hawk" was a sophomore sharpshooter on the last Missouri Valley Conference team to go through the league's regular-season grind without a loss, the 1985-86 Bradley Braves.
He's a little proud and a bit surprised -- mostly surprised -- that his alma mater still holds the flag after, what, 28 years? Why is going unbeaten in the Valley so bloody hard to pull off?
"I think just focus, concentration," says Hawkins, who averaged 18.7 points per game as a sophomore that year and would go on to lead the NCAA in scoring two seasons later (36.3 points per game). "I think it's tough to get up to play every single game. More than likely, you're going to have an 'off' night, and a team sneaks up on you.
"And I also think it's conference (familiarity). I think it's just that everyone is so familiar with everyone else's program that you're not sneaking up on anybody. Everyone scouts you, everyone knows your players, everyone knows your plays. That makes it that much more difficult. So if you have that game where you're not really clicking, that's when you get beat."
Strange things can happen in an Evansville or a Cedar Falls on a cold, dark weeknight, often when you least expect it. Hawkins' Bradley team won 12 regular-season games by four points or less, and eight by two points or fewer. The Shox, by contrast, have only had to survive one contest by four points or less -- rallying from a 19-point second-half hole to snatch an overtime win at Missouri State, 72-69, on Jan. 11. Wichita won by five at No. 19 Saint Louis on Dec. 1 and at Alabama on Dec. 17.
The Shockers head into Tuesday night's meeting with MVC newbie Loyola at 8-0 in the loop, a tilt away from the midway point, nearly to the back nine.
The tough nine. The long nine, Hawkins says.
"It's something we didn't talk about or concentrate on, until you get to about 11-0 or 12-0 (in the league), and then you start thinking about it and focus more (on it)," Hawkins recounts. "People start to talk about it, and the games start to get a little more intense.
"So, yeah, all of a sudden, it was everybody wanting to knock you off. So you have to be that much more focused when you were playing. So it's going to be interesting to see how well they handle everybody really taking their best shots at them now."
After Tuesday night, five of Wichita's next eight contests are on the road, but the two saltiest ones, on paper, fall in the same week -- a visit to the MVC's second-best team, Indiana State, on Feb. 5, and a trek to Northern Iowa three days later.
According to stat guru Kenneth Massey, the Shox face only one top 60 foe the rest of the regular season (the Sycamores, whom he ranks 52nd nationally), and have only two tilts in which they have lower than a 95 percent shot at winning (at Terre Haute, 76 percent; at Cedar Falls, 84 percent). TeamRankings.com pegs Wichita with a 28.3 percent shot to finish unbeaten, well ahead of Arizona (6.6 percent) and Syracuse (0.3 percent), with a 90 percent or better chance at winning everywhere but at Indiana State (69.0) and at UNI (68.7).
"We had just good leadership ... that '85-86 team had Jim Les and Mike Williams and we had a couple seniors who had been through the battles before, who were very vocal and made sure everyone stayed focused," Hawkins says. "I'm not sure what Wichita State's makeup is -- if they have upperclassmen, I think that's something that would set them apart."
So far, it has: StatSheet.com's Experience Tracker places the Shox as the third-most experienced team in the MVC behind Indiana State and Drake, with four seniors and two juniors in the mix. On Monday, pollsters moved a veteran Wichita squad up to No. 4 in the AP Top 25, the program's highest ranking this late in the season since Feb. 4, 1964, when the voters also slotted the Shox at No. 4.
The '64-65 Shockers peaked at No. 1 on Dec. 15 and were ranked No. 3 on Jan. 12, No. 4 on Jan. 19 and No. 5 on Jan. 26 of '65; that squad was the last Shox team to reach a Final Four until last year's "Play Angry" crew made its bad-tempered Cinderella march to Atlanta. Hawkins' squad made it as high as No. 9 in the AP poll, on March 4, 1986. The Braves were 14th in the final poll a week later.
"Hopefully, (the Shockers) stay injury-free," Hawkins says. "That has to play a part in it as well -- no ankle sprains, things like that. I remember the one thing that happened to us during that season is, we had no (major) injuries and we were able to play an entire season with everybody intact. You have to be pretty lucky to sustain it and keep it going."
You can follow Sean Keeler on Twitter @seankeeler or email him at seanmkeeler@gmail.com.
---