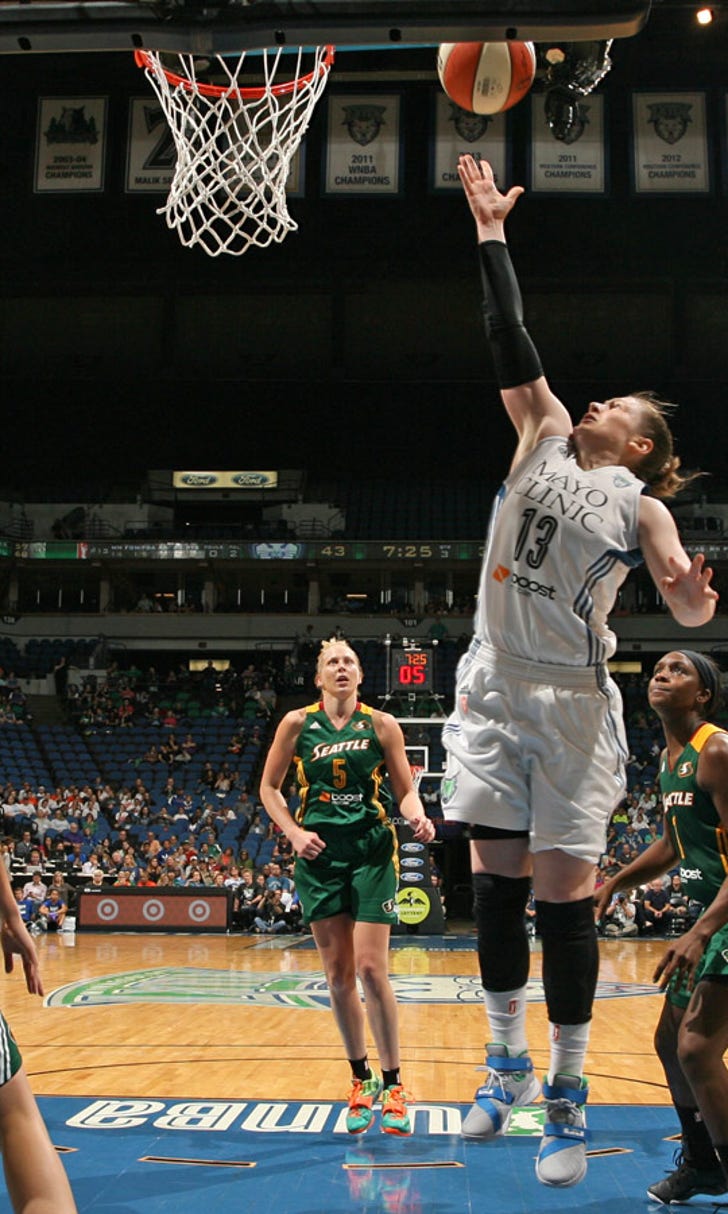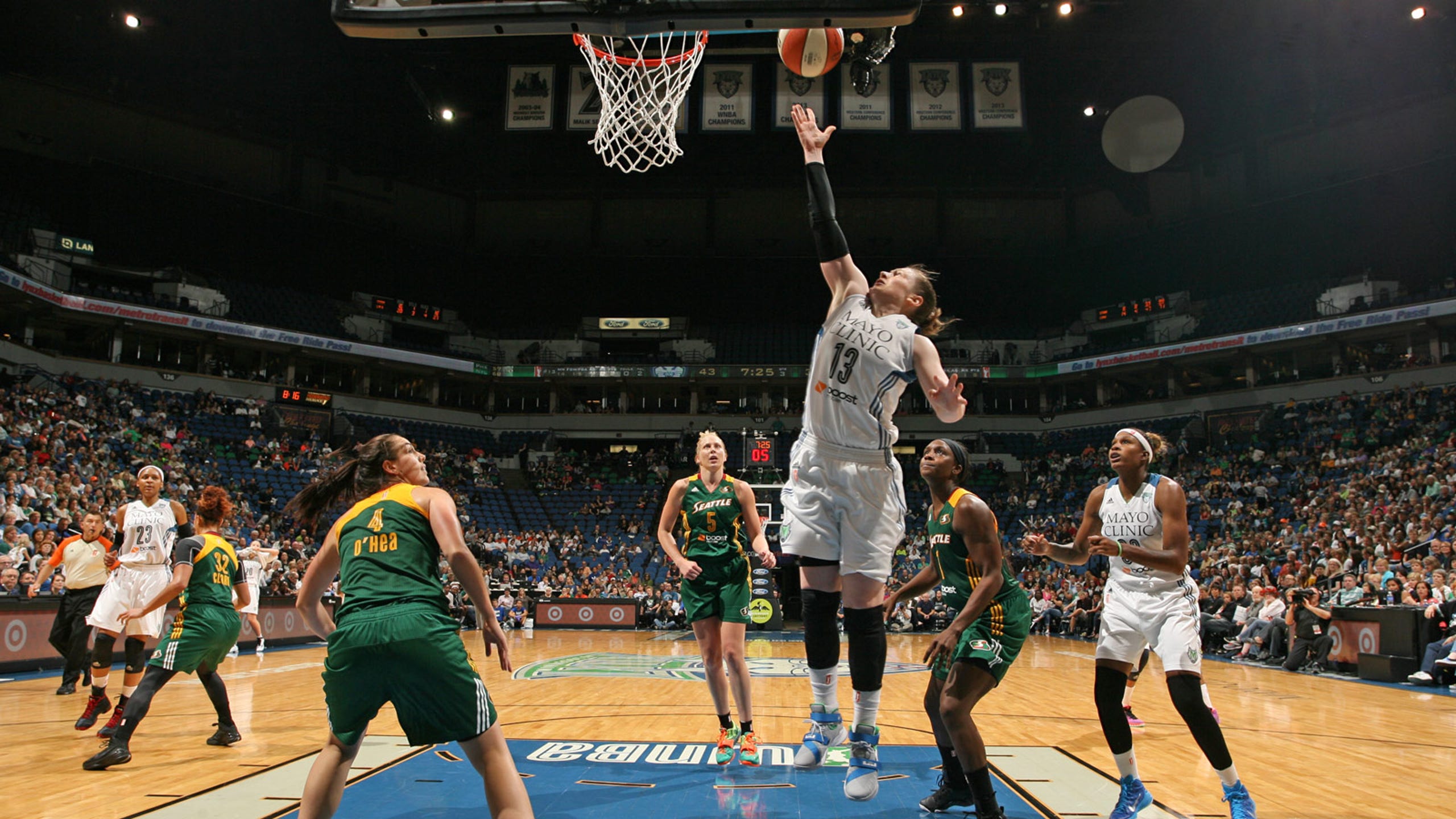 Mrs. Minnesota Basketball, Lynx's Whalen understands her impact
BY foxsports • June 12, 2015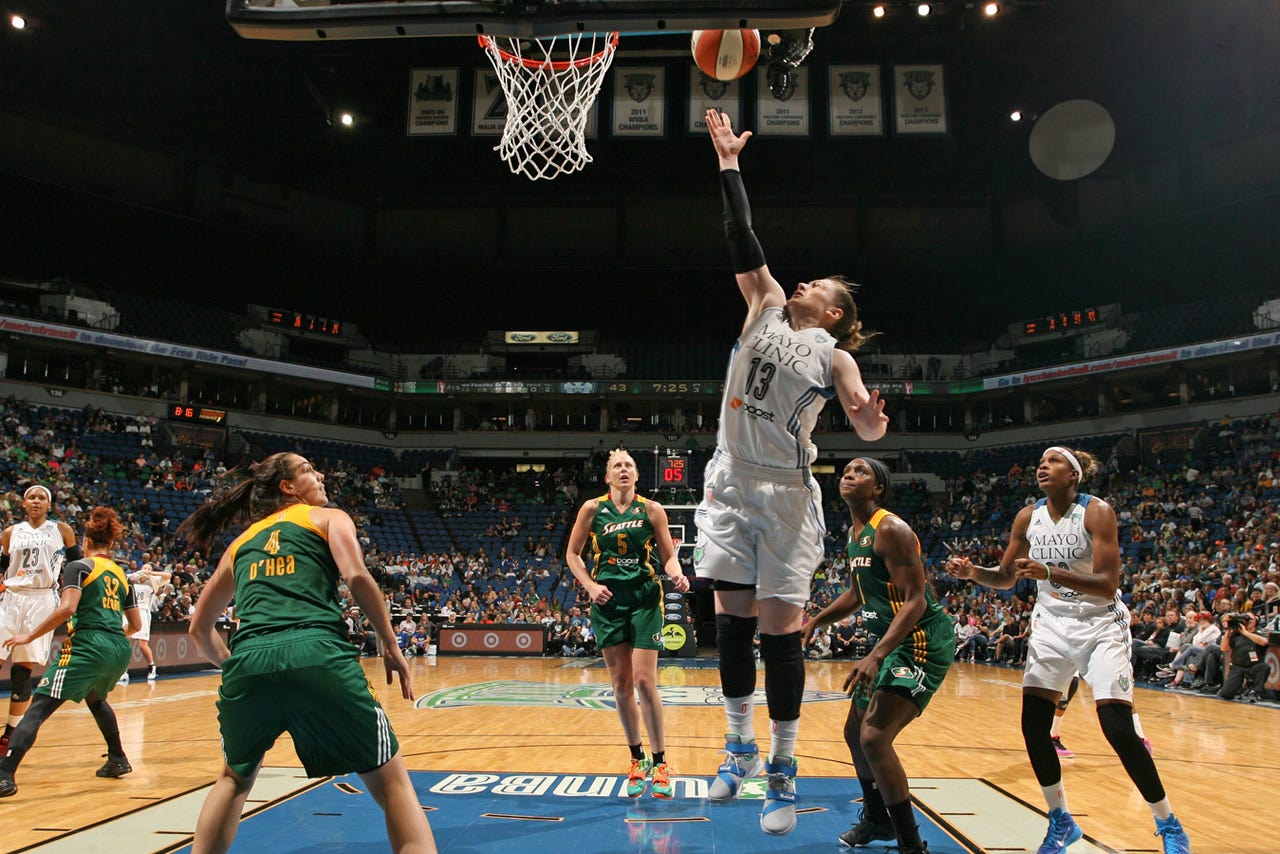 MINNEAPOLIS -- Growing up in Hutchinson, Minn., a town of about 13,000, Lindsay Whalen used to ride her bike to and from summer basketball workouts at the high school, often stopping for two donuts on the way.
"That was probably not the best warm-up," the current Lynx and former Golden Gophers point guard says, "but I was in ninth grade, so I could eat whatever I wanted because I was going to go play basketball for four straight hours."
Once she turned 16 and obtained her driver's license, she got her first job delivering fresh milk to a pair of local hotels' continental breakfast stations. "It kept gas in the car, got me my Subway runs before the games and got me my donut runs in the morning before school."
Memory is a puzzlingly paradoxical thing. As the years go by, it fades. But its context and meaning swell.
Today, leaning against a basket stanchion at Minnesota's new Courts at Mayo Clinic Square practice facility, even in the midst of her 12th WNBA season, Whalen is able to reflect and take in the general picture as well as she sees the floor. She can look back fondly on those sweltering summer days when a future sports star and regional celebrity, humble as her beginnings might've been, was germinating. And moreover, Mrs. Minnesota Basketball is cognizant she's singlehandedly turned the Twin Cities into a place where folks just like her pack Williams Arena for big games and sell out the Target Center every summer.
"I definitely get it," says Whalen, the second player in league history to amass 4,000 points, 1,500 assists and 1,000 rebounds in her career. "I definitely understand."
When Whalen arrived in Dinkytown, Minnesota had been to the NCAA tournament once. An average of 1,087 fans showed up during her freshman year, when the Gophers won eight games. By her senior season, the Barn routinely drew more than 9,800 as Whalen became the program's all-time leading scorer and led it to the 2004 Final Four -- Minnesota's first and only national semifinal berth.
"In college was when I first saw her play on TV," said reigning WNBA MVP Maya Moore, who watched her future alma mater Connecticut oust Minnesota and win that year's crown. "Just bringing that attention to the state of Minnesota, her and (former Gophers and Lynx center Janel McCarville) in those couple years when they were together. Then to come back now as a pro and win two championships, with more work to do, just the way she is in the community, people love her."
The Lynx originally wanted Whalen in the 2004 draft, but their attempt to trade up and select her fell two picks short. Connecticut selected her fourth overall. Six years later, on January 12, 2010, a new-look front office including coach Cheryl Reeve brought her home. With Whalen joining veterans Seimone Augustus and Rebekkah Brunson, as well as first overall pick Moore a year later, Minnesota in 2011 won the first of two titles in three seasons.
Two championship parades down Nicollet Mall, five All-Star Game appearances and a half-decade of packed, ear-splittingly loud home games later, Reeve says there's no mistaking Whalen's role in the game's growth locally. When fans think women's basketball, they think Whalen, and they're drawn to her fiery style of play and commitment to her roots.
"It's a love affair," Reeve said. "Forget the Mayor of Hutch; she could be the Governor of Minnesota."
She'd also make a fine coach, having served as Reeve's on-court extension the past five seasons. But any post-playing career decisions can wait.
That's because Whalen continues to keep her body in peak condition, which at this point in her career means taking days off, pacing herself at practice and limiting her overseas play. The 2012 Olympic gold medalist didn't join Turkish club Abdullah Gul Universitesi until midway through this past winter and isn't sure how many more years she'll spend playing internationally. The money there is better than what the WNBA offers, but her husband, parents and relatives are on the other side of the globe for months at a time.
"It's been great being overseas, but I'd rather be able to stay home with my family and be home and keep my body always prepared for here," Whalen said, addressing a problem that's taken center stage this year with Phoenix guard Diana Taurasi sitting out at the behest of her overseas team. "I'm not sure of the answer."
But inside the Lynx's downtown Minneapolis confines, Whalen has a lot of them. She and Reeve both landed here in 2010, and the coach immediately put the player in more positions to address the team, the media and the public.
"Lindsay's a little more on the reserved side," Reeve said, but "now she walks around here and she's like E.F. Hutton.
"When she talks, everybody listens."
Whalen wants more rings. But she also said before the season she's focused on leaving a legacy.
Done. Twice already, she's rendered women's basketball a hot ticket in a market with NBA, NFL, NHL MLB and Division I football and men's basketball teams.
"I've been lucky," Whalen said. "I've been really fortunate, and I definitely understand and just enjoy it, the impact that we've had and what we've done."
Follow Phil Ervin on Twitter
---