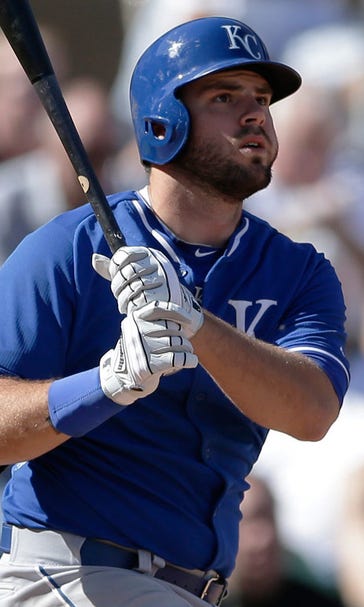 Moustakas helps Royals beat Rangers 6-0
March 18, 2014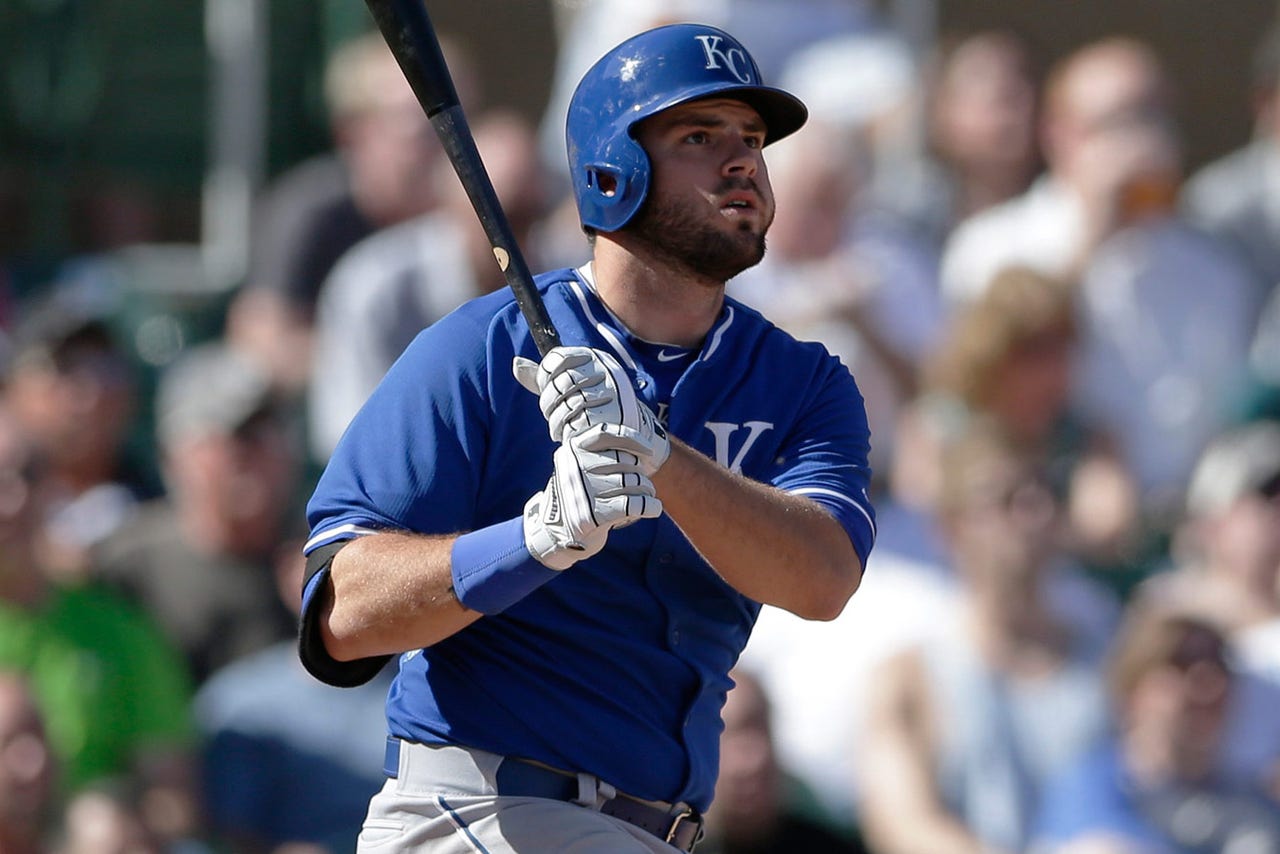 SURPRISE, Ariz. -- Mike Moustakas went 3 for 3 and Yordano Ventura struck out six in six dominant innings, helping the Kansas City Royals beat the Texas Rangers 6-0 on Monday night.
Moustakas, who leads the Cactus League with a .486 batting average and 15 RBIs, doubled home Alex Gordon in a three-run second inning.
"He's just smoking the ball," Royals manager Ned Yost said. "He's having a phenomenal spring."
Ventura was consistently throwing 97-99 miles per hour and reaching 100 occasionally. Yost announced after the game that the rookie right-hander had made Kansas City's rotation for the regular season.
"It's the obvious," Yost said. "We've been looking at all of our different scenarios. I think we've got a rotation now. He's fit right into that No. 3 spot.
"We knew this was probably the way it was going to go. I think after tonight we've seen enough. After an outing like tonight, you kind of look foolish if you try to continue to hold your cards close to your chest."
Ventura yielded four hits and walked none. In four exhibition games, Ventura has a 1.76 ERA, allowing 10 hits in 15 1/3 innings, striking out 15 and walking none.
"Electric stuff," Rangers manager Ron Washington said. "He was in the sixth inning still throwing 100. When he lets it go, it comes out hot."
Matt Harrison, who was making his first Rangers start after being hampered by back and neck issues, gave up three runs, two earned, and three hits in 1 2/3 innings.
"I've definitely got some work to do," Harrison said. "I knocked off some rust. The game kinda sped up on me. I fell behind some guys in the second inning. I'm glad to get through 35 pitches and feeling healthy."
TRAINER'S ROOM
Second baseman Omar Infante was a late scratch with a sore right elbow. Shortstop Alcides Escobar is recovering from shoulder inflammation and will not play in a major league game before Saturday.
Yost said Escobar, who has played in only three games, is running "out of time" to be ready for the season opener.
DUFFY TO BULLPEN?
Danny Duffy, who lost the final rotation vacancy to Ventura, will be considered for a bullpen spot. "We're going to give him that opportunity. Starting Wednesday he will pitch out the pen," Yost said. "We'll go with our 12 best pitchers. He's got competition from two or three others guys for that spot."
---