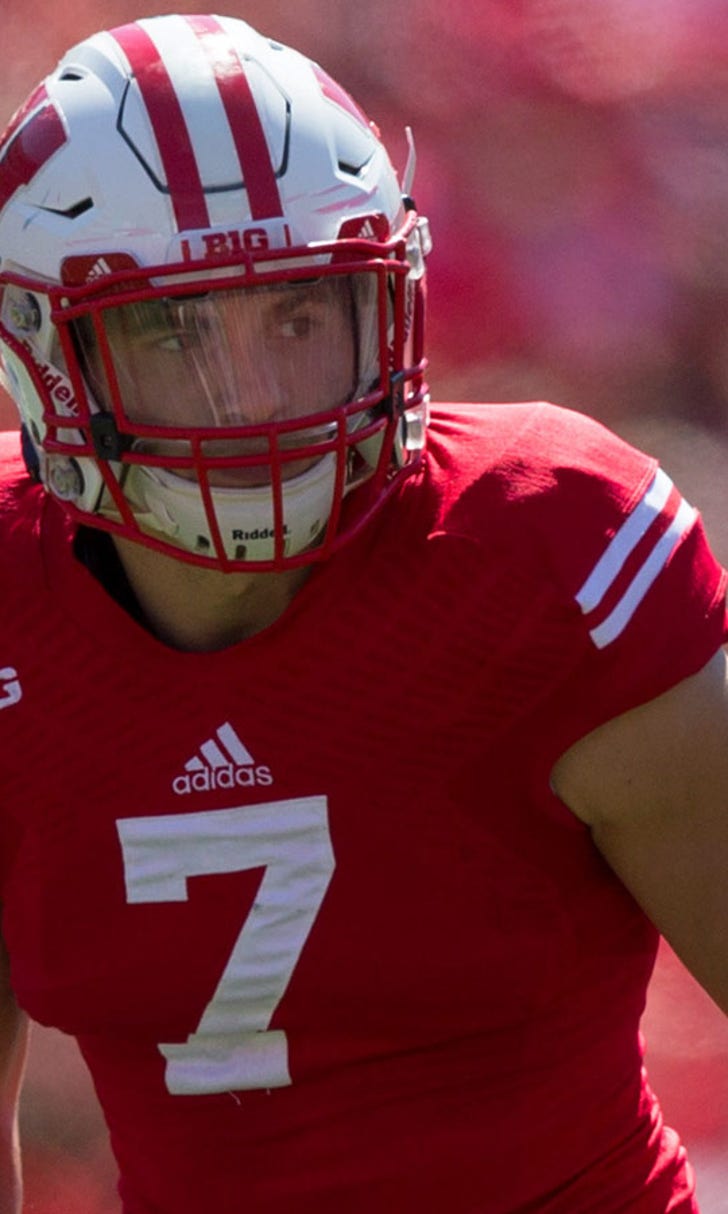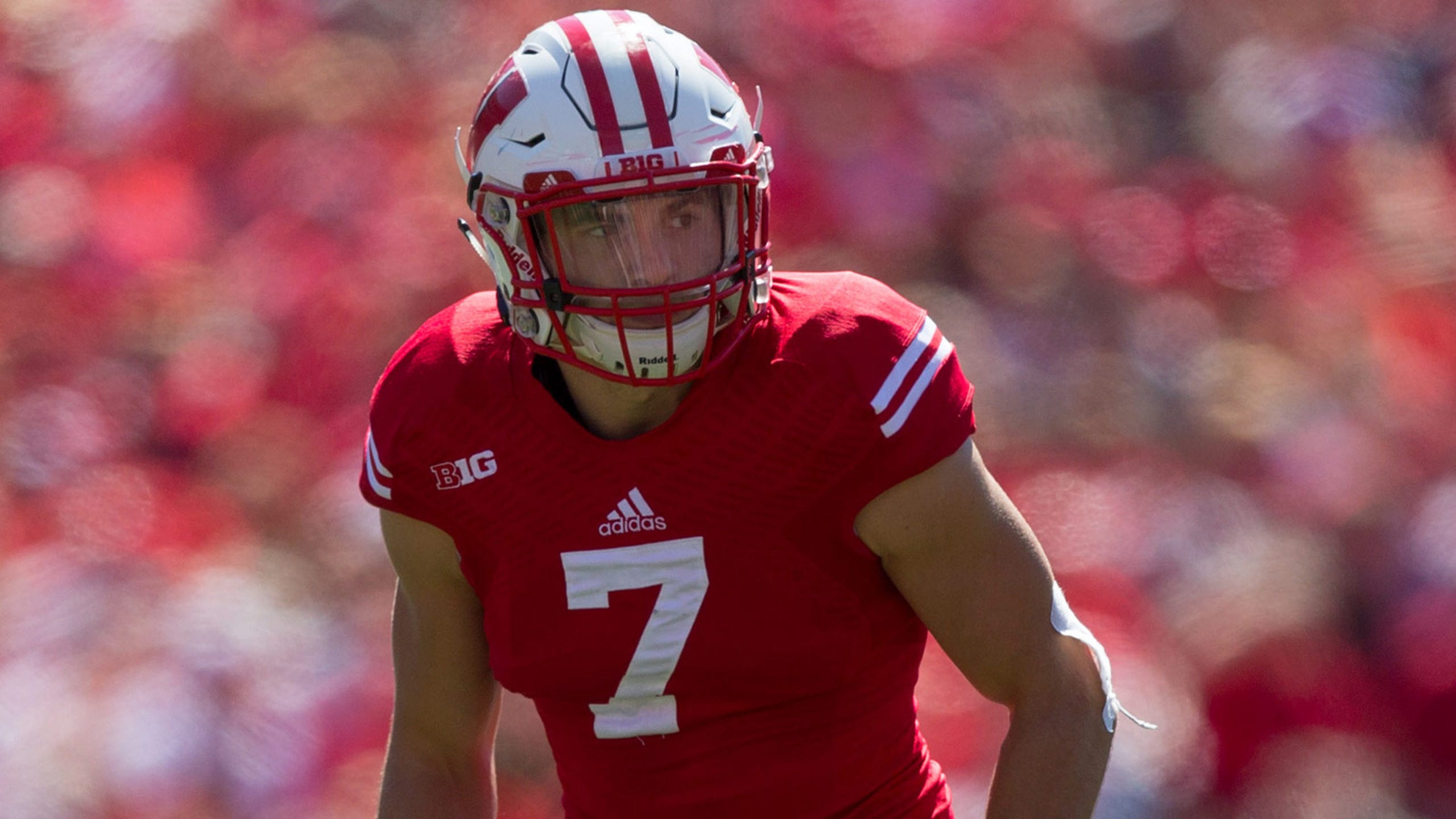 Most Important Badgers No. 3: Michael Caputo
BY foxsports • June 17, 2015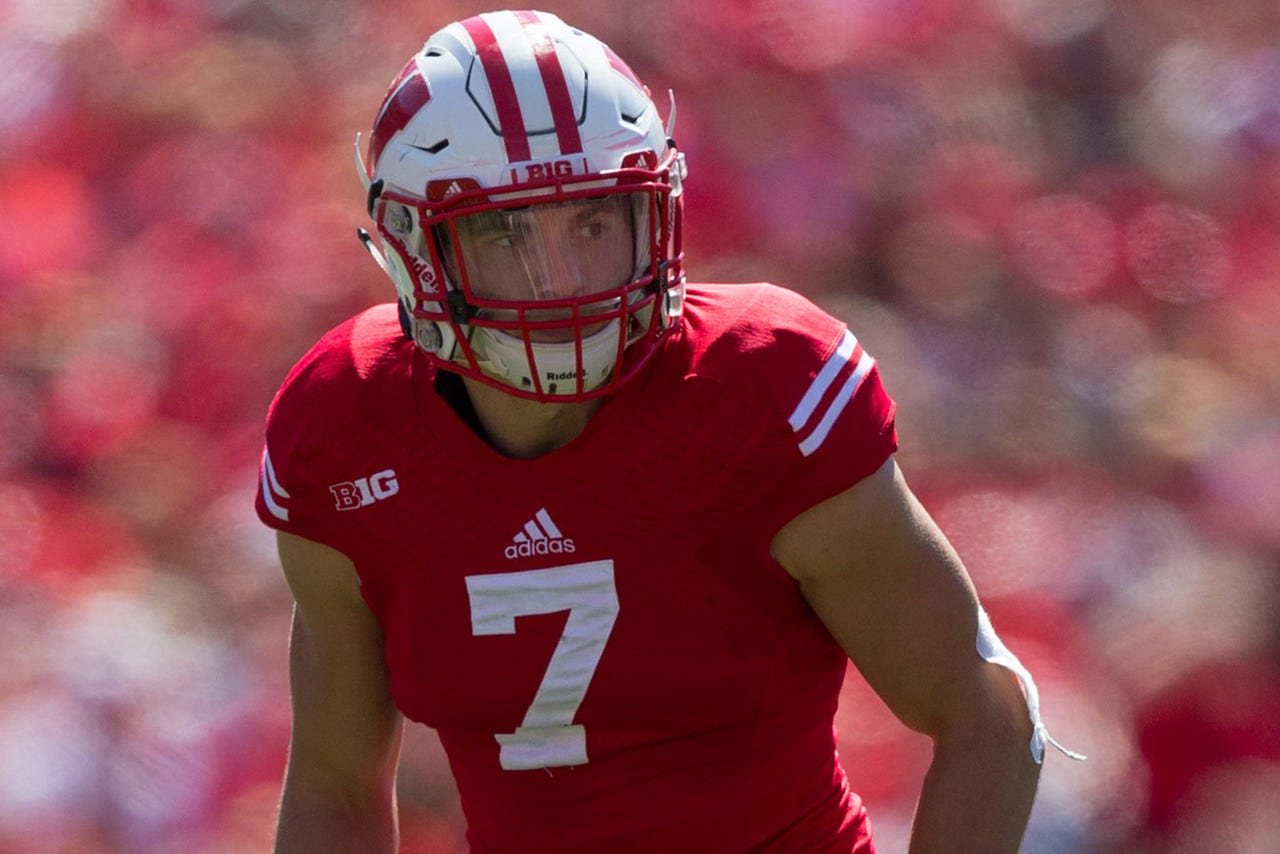 Wisconsin Badgers beat writer Jesse Temple will be analyzing the 30 most important players to the Badgers' success in the 2015 season. Check back each weekday to see the latest player on the list.
Note: This is not a list of the team's 30 best players or a series about past success, but rather which of them means the most to how Wisconsin will fare this year. Criteria such as depth at that player's position, general expectations and overall importance of that player having a good season are all highly considered. The list does not include incoming freshmen because their potential impact is unknown at this time.
No. 3 -- Michael Caputo, safety
Why he's No. 3
Caputo is listed as a safety, but he really can do it all on defense. Former Badgers coach Gary Andersen said Caputo could play in any package within Wisconsin's defense and excel, whether it was man coverage on an athletic receiver, up in the box or as a blitzer.
Last season, the Football Writers Association of America voted Caputo as a second-team all-American, and he was a consensus second-team all-Big Ten pick. The expectations are even higher for his senior year. There's a reason he was the first player named a team captain for the 2015 season. He is tough, talented and has the respect of his teammates. There isn't a more important defensive player on the team.
Expectations for 2015
Not since safety Jim Leonhard, who co-led the Badgers with 98 tackles in 2003, had a Wisconsin player ranked first on the team in tackles without playing linebacker. But that's exactly what Caputo was able to accomplish last year, leading the Badgers with 106 tackles and throwing in a sack, an interception, two quarterback hurries, two forced fumbles, a team-best four fumble recoveries and six pass breakups.
Can Caputo really be that much better in 2015? Why not?
Over Caputo's two seasons as a starter, Wisconsin ranks No. 3 nationally in total defense (299.6 yards per game), No. 6 in scoring defense (18.6 points) and No. 6 in passing defense (185.3 yards). Yes, his ascension into the starting lineup coincided with defensive mastermind Dave Aranda joining the program as coordinator. But Caputo deserves plenty of credit for stabilizing the back end of Wisconsin's defense and helping to bring along the rest of his teammates in a new scheme.
Caputo should once again be the team leader in tackles, which likely means another season with at least 100. It's all the more impressive considering that when Caputo arrived at Wisconsin in 2011 out of West Allegheny High School in Imperial, Pa., he had zero experience as a safety. His primary position was running back, and he played outside linebacker on defense, though that development was cut short after he sustained a season-ending injury in the first game of his senior year. He began his career on the scout-team defense and quickly learned the challenge of transitioning to the college game.
"Going back to when I was a freshman, let's just say I had a lot of potential," Caputo said in November. "I'll put it that way. I had a lot of stuff to work on. I came in, I didn't even know how to backpedal, really.
"You've got to hunker down. I've picked up a lot of skillset and I had talent that I was working with. I just really prepared and worked on tracking the ball and things like that. A lot of it's instinctual, but a lot of it comes with preparation and knowing what the other guys are doing."
What would they do without him?
Lubern Figaro figures to play a significant role at safety after appearing in 13 games a year ago with seven starts as a true freshman. Tanner McEvoy's move to safety will push Figaro out of the starting rotation, but Wisconsin will need a bevy of players to stay fresh on the back end. Other candidates for time include Leo Musso, Joe Ferguson and Evan Bondoc, who led the defense with 12 tackles in the spring game.
Follow Jesse Temple on Twitter
---