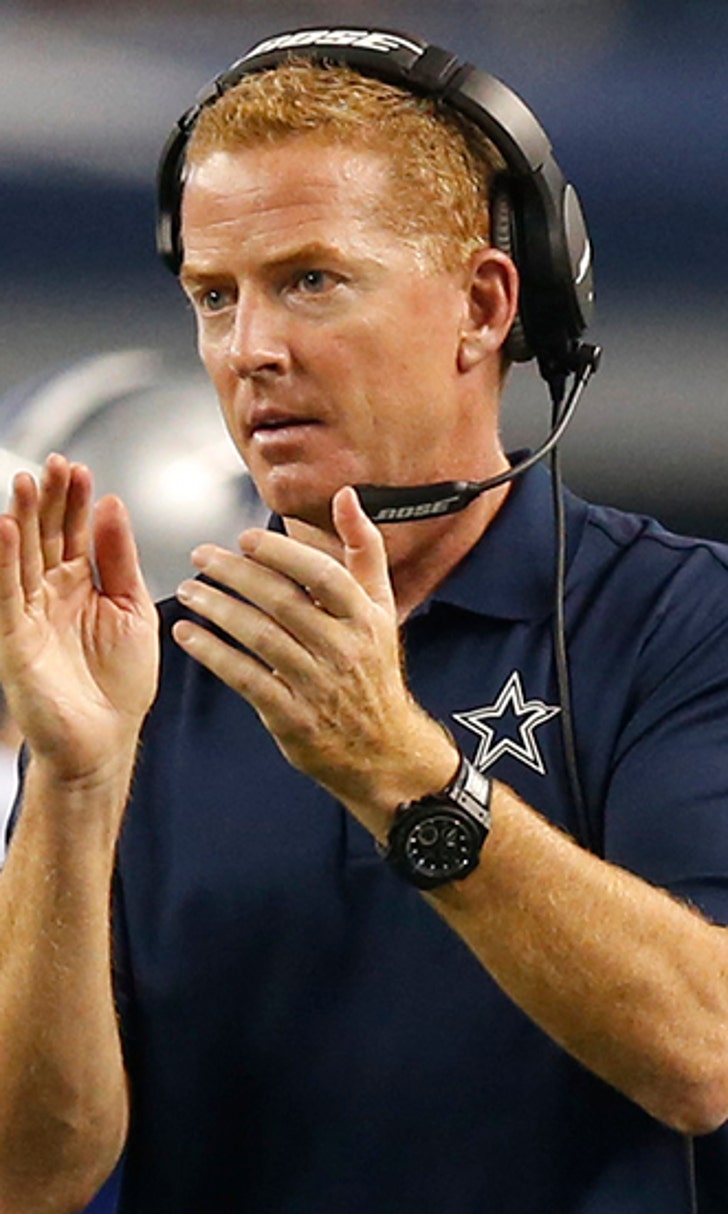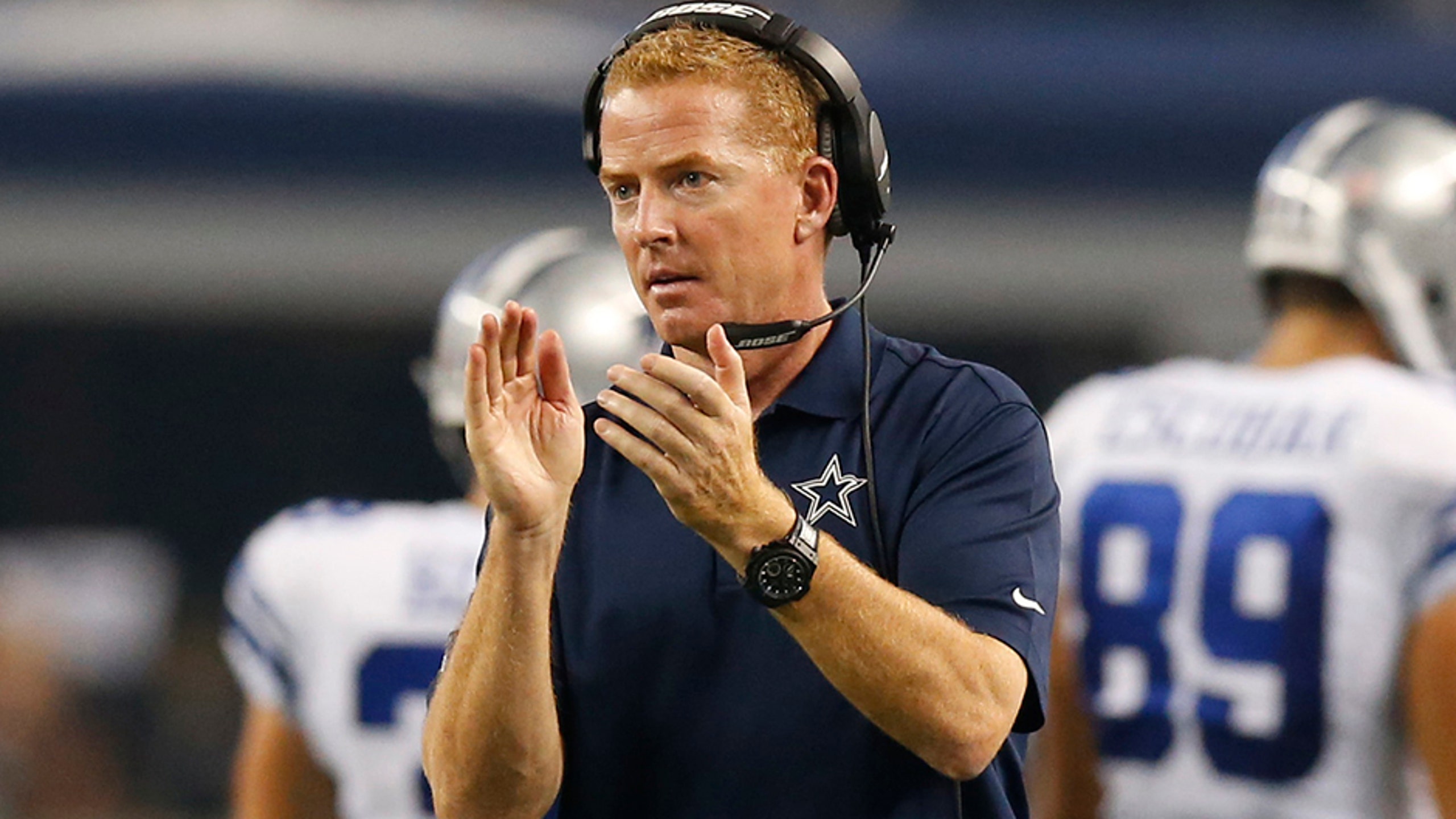 Mosley: Jason Garrett's not going anywhere
BY foxsports • December 12, 2014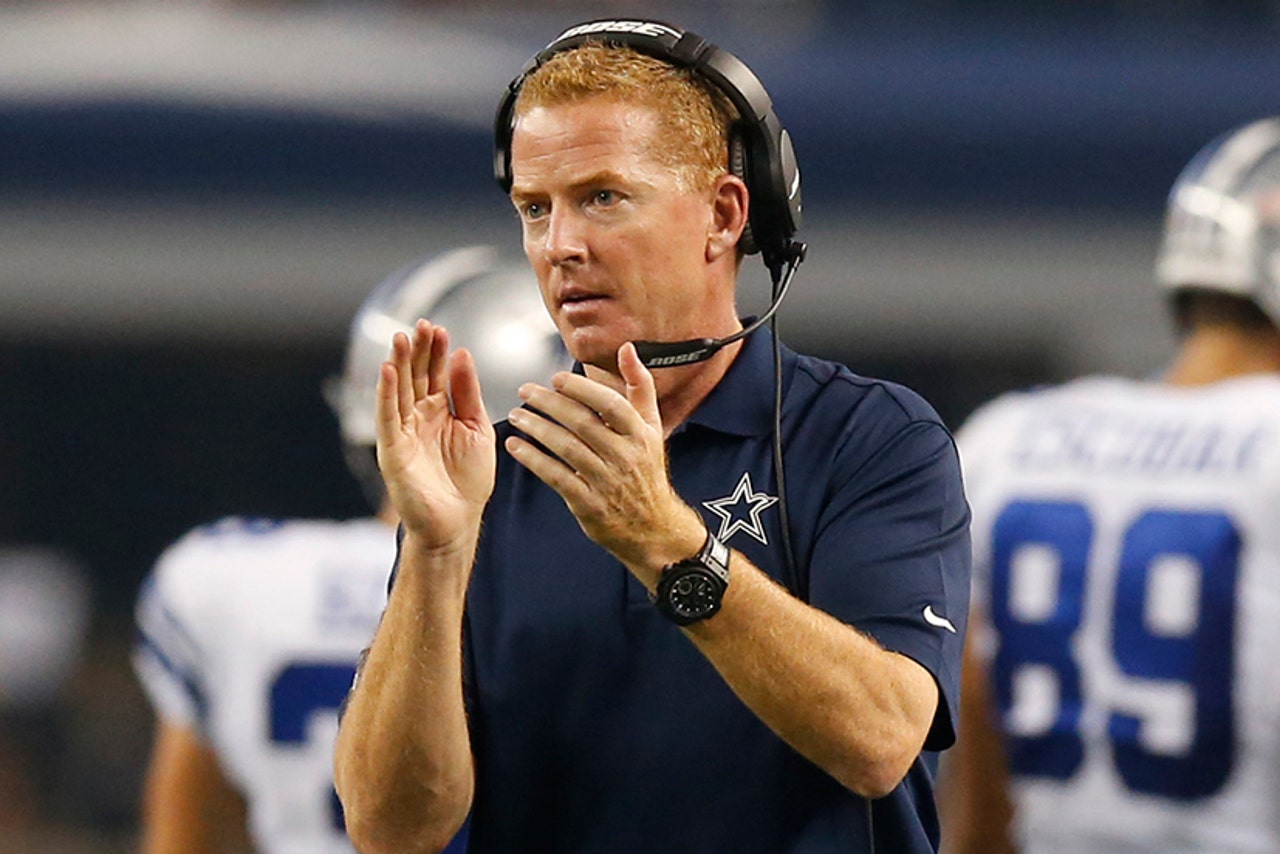 Of all the absurd notions I've heard regarding the Dallas Cowboys, the one about Jerry Jones needing to rush to sign head coach Jason Garrett to a long-term contract has to be at the top of the list. Do we really sense this man's a hot commodity in coaching circles because he finally hopped off the 8-8 train?
I've heard folks who should know better say that an 11-5 finish could make Garrett one of the most coveted coaches on the market. First off, let's see if the Cowboys can somehow get to that point. If they lose to the Eagles on Sunday night, winning their final two games will be a tall order.
Jerry Jones has handled all the questions about Garrett the right way this season. He's complimentary of his head coach, but he hasn't felt any pressure to guarantee the man anything beyond this season. The last time Jones gave a head coach a contract extension, he ended up firing Wade Phillips halfway through the following season. There's no rush to take care of Garrett, in part because the man's not in a hurry to leave. If he didn't want to be part of this organization, he would've accepted one of those offers from the Ravens and Falcons following the 2007 season. That's when he was actually a hot commodity in this league. That's before he led the team to three consecutive .500 seasons, while being stripped of play-calling duties along the way.
With this improbable 9-4 start, Garrett has earned the right to continue as head coach of the Cowboys. As Jerry likes to put it, the Cowboys have suffered through too many of Garrett's shortcomings to give up on him now. And that's especially true because there's finally some stability on this coaching staff. Scott Linehan has been a godsend as a playcaller, and Rod Marinelli has provided a semblance of organization on defense. That's why everyone should just see how this season plays out before racing to offer a contract extension to Garrett.
Unfortunately, Jerry's son Stephen felt the need to address the contract situation when he was asked about it Wednesday night on The Ticket. He felt the need to fan the flames a bit on this "hot commodity" theory when he knows well and good that Garrett's not going anywhere.
FOX SPORTS DAILY
COWBOYS EDITION
Cowboys News To Your Inbox!
*By clicking "SUBSCRIBE", you have read and agreed to the Fox Sports Privacy Policy and Terms of Use.
"You know, one of the things you fear is that you train a guy up and then he leaves and he goes on and he's even better for the next team than he was for you," Stephen said of Garrett. "I think Jason has grown leaps and bounds. We are so comfortable -- you know, comfortable can be a bad word, you want to be on edge too -- but I really think Jason is the right guy for this job."
I can't imagine there are owners waiting to pounce in case Jerry allows Jason to become a free agent. Barring a run to the Super Bowl, Garrett will likely receive a two or three-year contract extension. Jones only believes in long-term contracts when they involve aging quarterbacks. He was likely going to give Garrett the benefit of the doubt even if this season had gone like the previous three. Now, he can point to how this team has exceeded even his wildest expectations.
Another team will end up with a true hot commodity such as 49ers coach Jim Harbaugh or Cardinals defensive coordinator like Todd Bowles. Jones will stick with Garrett because it's the right thing to do.
But anyone who thinks there's a chance of a team swooping in and stealing Garrett hasn't paid attention to his tenure in Dallas. If the Jones boys thought he was a hot commodity, they would've signed him to a new deal weeks ago.
Garrett's anything but a flight risk.
MORE FROM FOX SPORTS SOUTHWEST: 
- VOTE: College football playoff of BCS era champions
- Ranking NFL quarterback salaries
- Oldest player on every NBA team
---