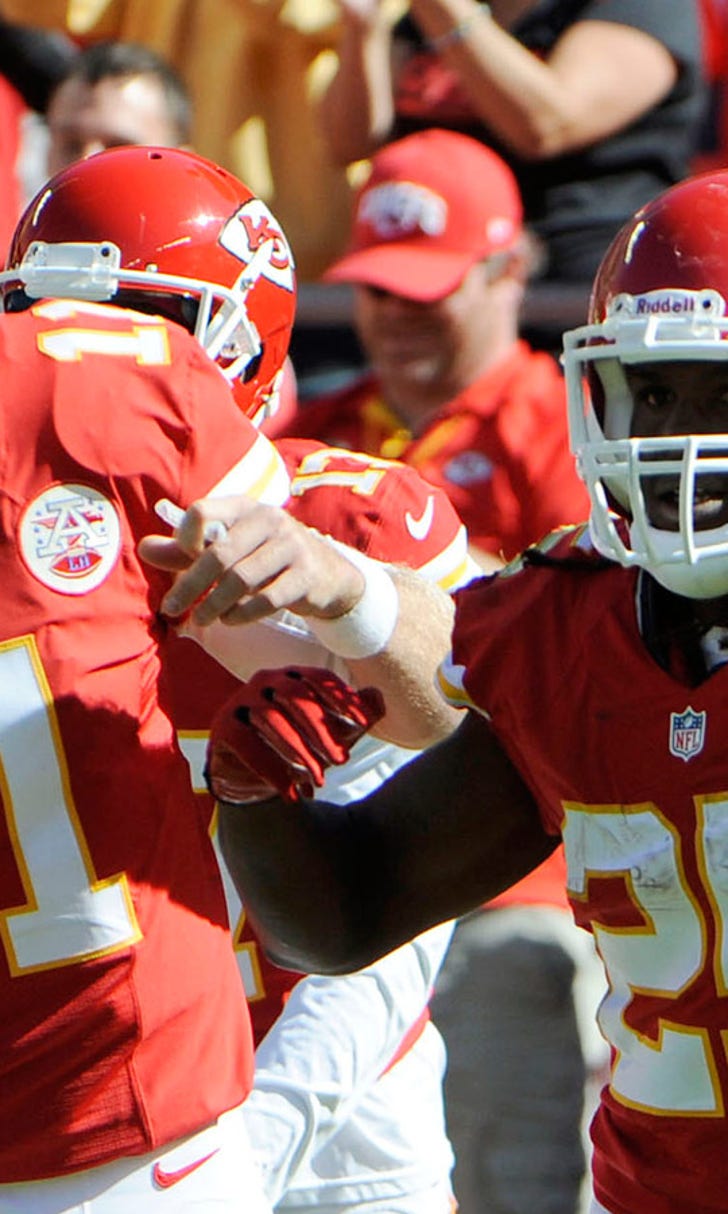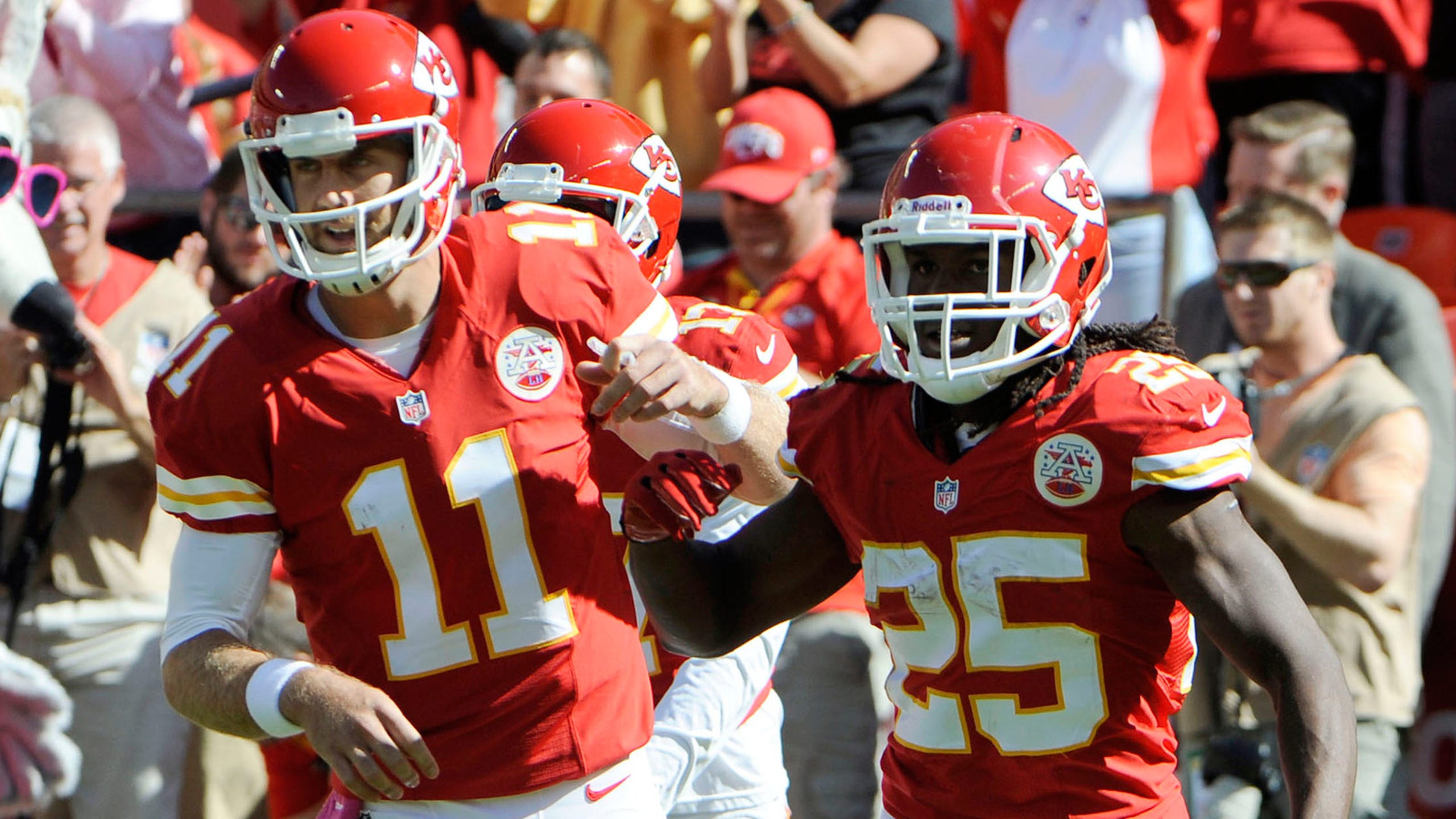 More ways to measure the Chiefs' 2013 turnaround: apparel sales and fan base
BY foxsports • February 26, 2014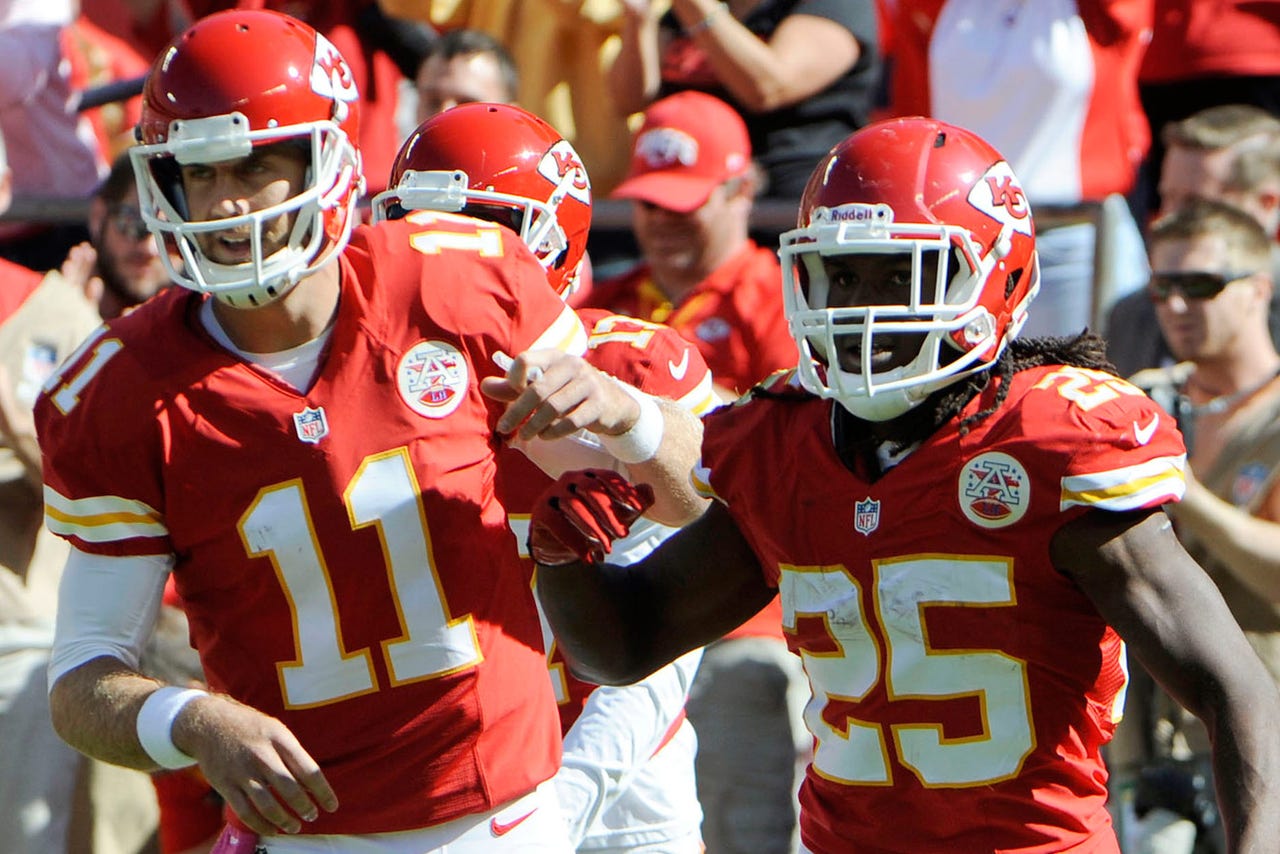 KANSAS CITY, Mo. -- No. 25 on the field wound up No. 25 in the nation, too.
Kansas City Chiefs running back Jamaal Charles was the 25th-best-selling jersey on NFLShop.com for a period running from March 1, 2013, through Dec. 31, 2013, NFL officials told FOXSportsKansasCity.com this week.
The site said Charles, the Pro Bowler who led all running backs in total touchdowns scored (12) and amassed a career-best 1,980 total yards from scrimmage this past fall, was -- not surprisingly -- the top Chiefs jersey sold nationally (or internationally) through the league's official Web retail outlet.
NFL officials said quarterback Alex Smith's No. 11 was second-best among Chiefs players and ranked within the NFL's top 50 jerseys sold over the aforementioned March-December period of last year.
Neither Charles nor Smith was among the NFL's top 50 over that same stretch in 2012, officials said. An NFL spokesperson said the league shop gives out specific rankings only for jerseys 1-25 -- not 26-50.
In their first season under new coach Andy Reid, the Chiefs won 11 games -- a nine-game improvement over 2012's 2-14 disaster -- and lost at Indianapolis in the NFL's wild-card round. It was the best single-season turnaround in franchise history and tied for the second-best one-year improvement by an NFL team since 1960.
And fans responded -- not just locally, but across the globe. At the end of the 2013 regular season, sales of Chiefs merchandise on NFLShop.com were up more than 200 percent over that same period at the end of 2012, NFL officials told FOXSportsKansasCity.com.
According to the site, the top five selling jerseys as of last Sept. 30 belonged to, in order, Colin Kaepernick of the 49ers, Peyton Manning of the Broncos, Russell Wilson of the Seahawks, Adrian Peterson of the Minnesota Vikings and Robert Griffin III of the Redskins. The top five best-selling teams were the Niners, Cowboys, Broncos, Seahawks and Patriots, in that order.
The Chiefs -- or rather, Chiefs fans -- showed their collective muscle in another study, conducted recently by the ratings gurus over at the Nielsen Company.
In Nielsen's "The Year in Sports Media," the information and measurement firm tracked television and Web consumer activity related to every major U.S. sport and sports league.
Among the charts in their NFL report was a breakdown of the "Top 5 Local Fan Bases" -- which is to say, the percentage of the (local) population that "has watched, attended or listened to the team in the past 12 months." The Chiefs' fan base was No. 5 in the league, with 69 percent. That trailed only fans of the Packers (88 percent), Saints (81 percent), Steelers (78 percent) and Ravens (70 percent).
You can follow Sean Keeler on Twitter @seankeeler or email him at seanmkeeler@gmail.com.
---