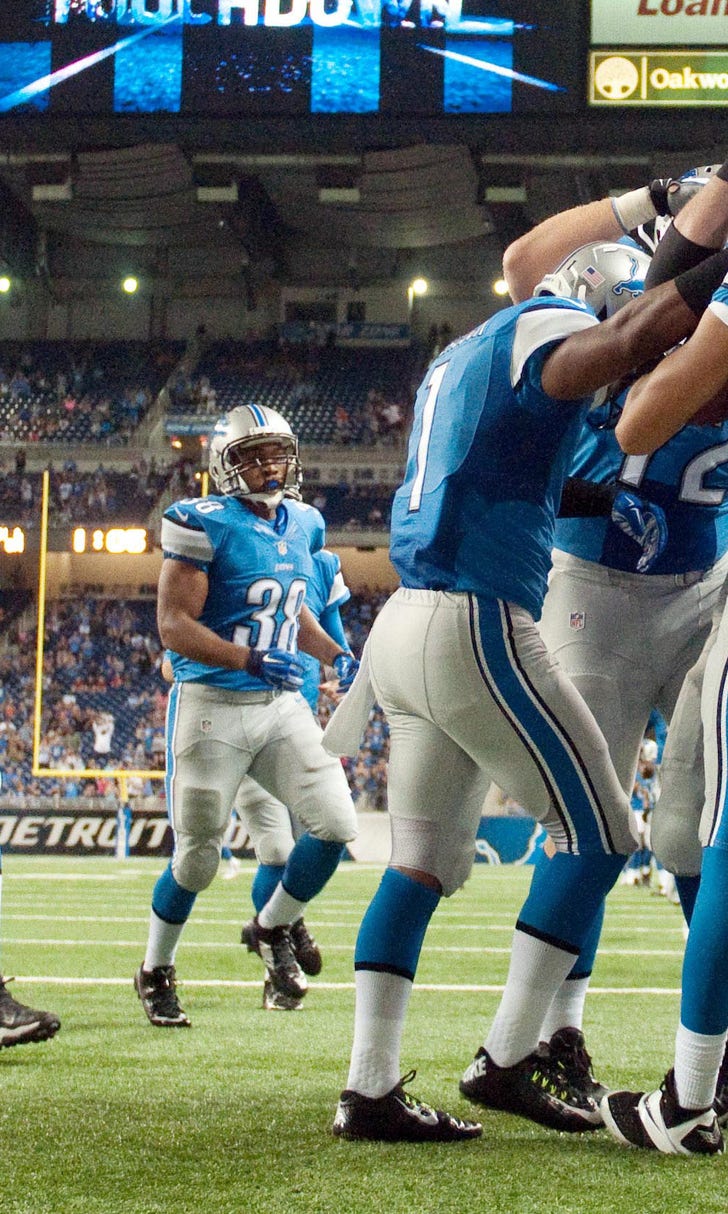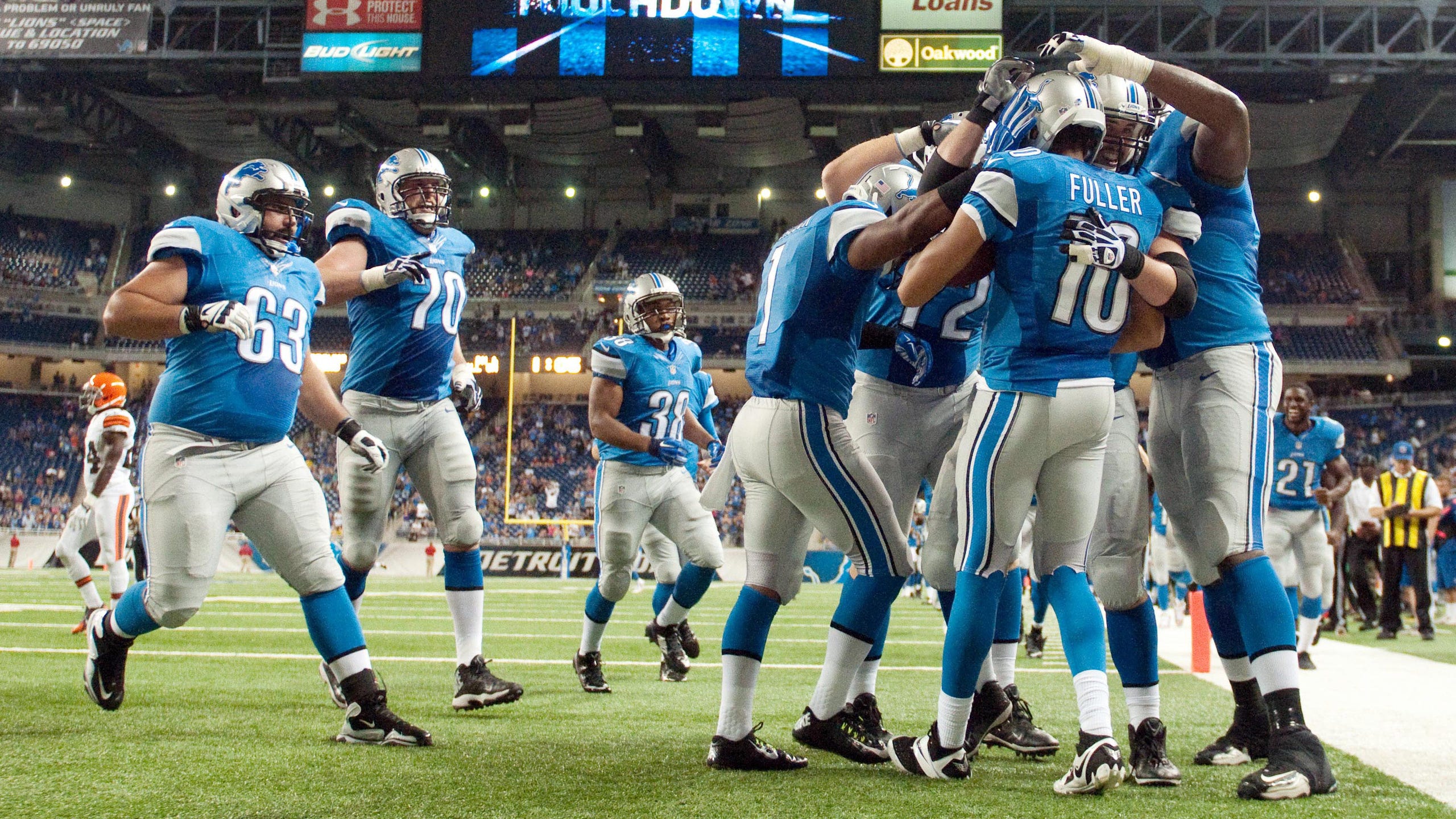 Moore leads Lions to preseason victory over Browns
BY foxsports • August 9, 2014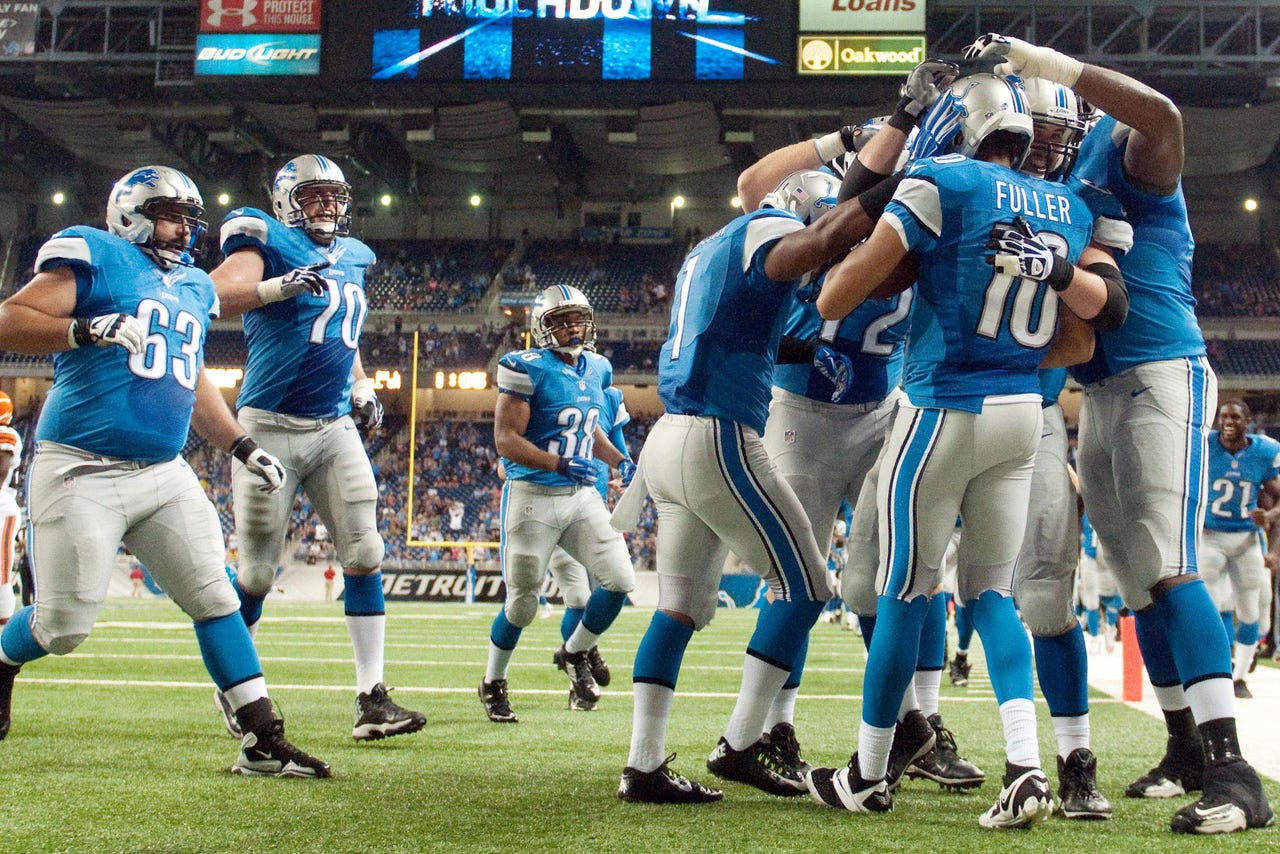 DETROIT -- Kellen Moore's NFL career has come down to one month a year: August.
Moore was the winningest quarterback in college-football history during his four years at Boise State, but he's never gotten on the field for a regular-season game as he goes into his third year with the Detroit Lions.
So when he gets a chance in the preseason, Moore has to make the most of it, and he did exactly that Saturday night.
Moore, the team's third-string QB, connected with Corey Fuller on a 21-yard touchdown pass with 1:05 remaining to lead the Lions to a 13-12 victory over the Cleveland Browns in the preseason opener at Ford Field.
"His balls don't seem like they have a lot of zip on it, but they always find their place," said former teammate Nate Burleson, who is now with the Browns but didn't play because of a hamstring injury.
Lions starting quarterback Matthew Stafford, who played only one series, said that Moore is "cool as a cucumber."
"He's made plays like that his entire life," Stafford said. "You look at Boise and his entire career, he's stepped up and made plays.
"Guys love him in the locker room. He's a guy that everybody knows works really hard and just has that 'it.' Whenever he gets the ball in his hand, he knows where to go with it and puts it in a good spot."
Moore, who completed 11-of-13 passes for 121 yards, finished the game with a quarterback rating of 131.1
Stafford had a rating of 62.5 during his brief outing, and second-stringer Dan Orlovsky 61.7 in his nearly three quarters of playing time.
Moore's status with the Lions this season remains unclear. It depends on whether they decide to keep two or three quarterbacks on their 53-man roster.
Asked whether Moore could have earned the opportunity to seriously compete with Orlovsky for the No. 2 job based on Saturday's performance, coach Jim Caldwell said, "We'll just see how things go."
Moore said he had "no idea" how many quarterbacks this new coaching staff will keep. The previous staff kept three in both of his first two years, and he was the third man.
"Let me know when you find out," Moore said.
Throwing the winning TD pass should only help his confidence for the rest of the preseason as he tries to prove he deserves a spot.
"I think it's just taking advantage of opportunities when they're there," Moore said. "Obviously, these preseason games for myself and a lot of younger guys who maybe haven't had a lot of opportunities, it's big.
"It's a chance to play football.  Anytime you go out there you want to hopefully take advantage of it.  I haven't played for a little while. Anytime you get a chance to play, it's always fun.
"But this is a small sample of a large process."
Fuller, a sixth-round draft pick last year who spent his rookie season on practice squad, is also trying to earn a roster spot.
He's had a strong training camp and is making a serious push for one of the receiver jobs, but he gave Moore all the credit for the winning score.
"He calmed everybody down," Fuller said. "It was a great ball. I didn't have to do anything. Just get off the line and run underneath the ball."
The touchdown actually tied the score and the Lions then won it with a 33-yard extra point by Georgio Tavecchio, who is competing with seventh-round draft pick Nate Freese for the starting kicking job. The longer PAT is part of the NFL's experimental rule early in the preseason to try to make the extra points not so automatic.
The Lions, who play their next game Friday at Oakland, sealed the victory with an interception by safety Isa Abdul-Quddus near midfield with 29 seconds left.
---