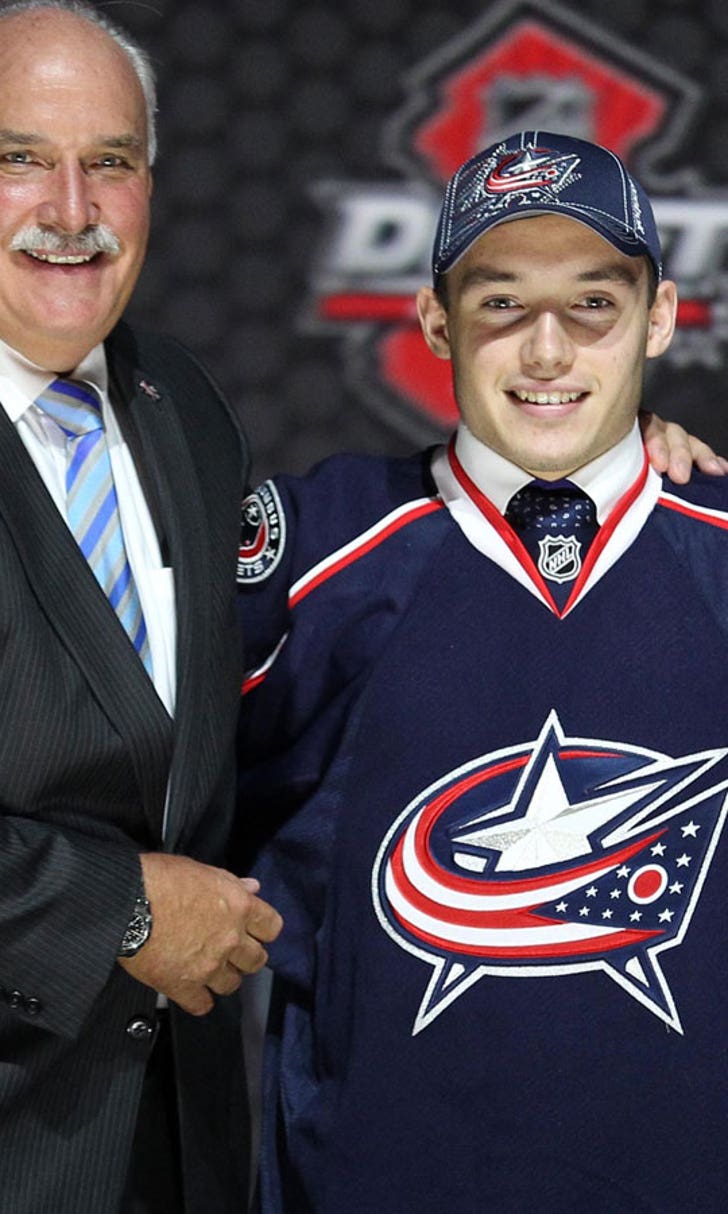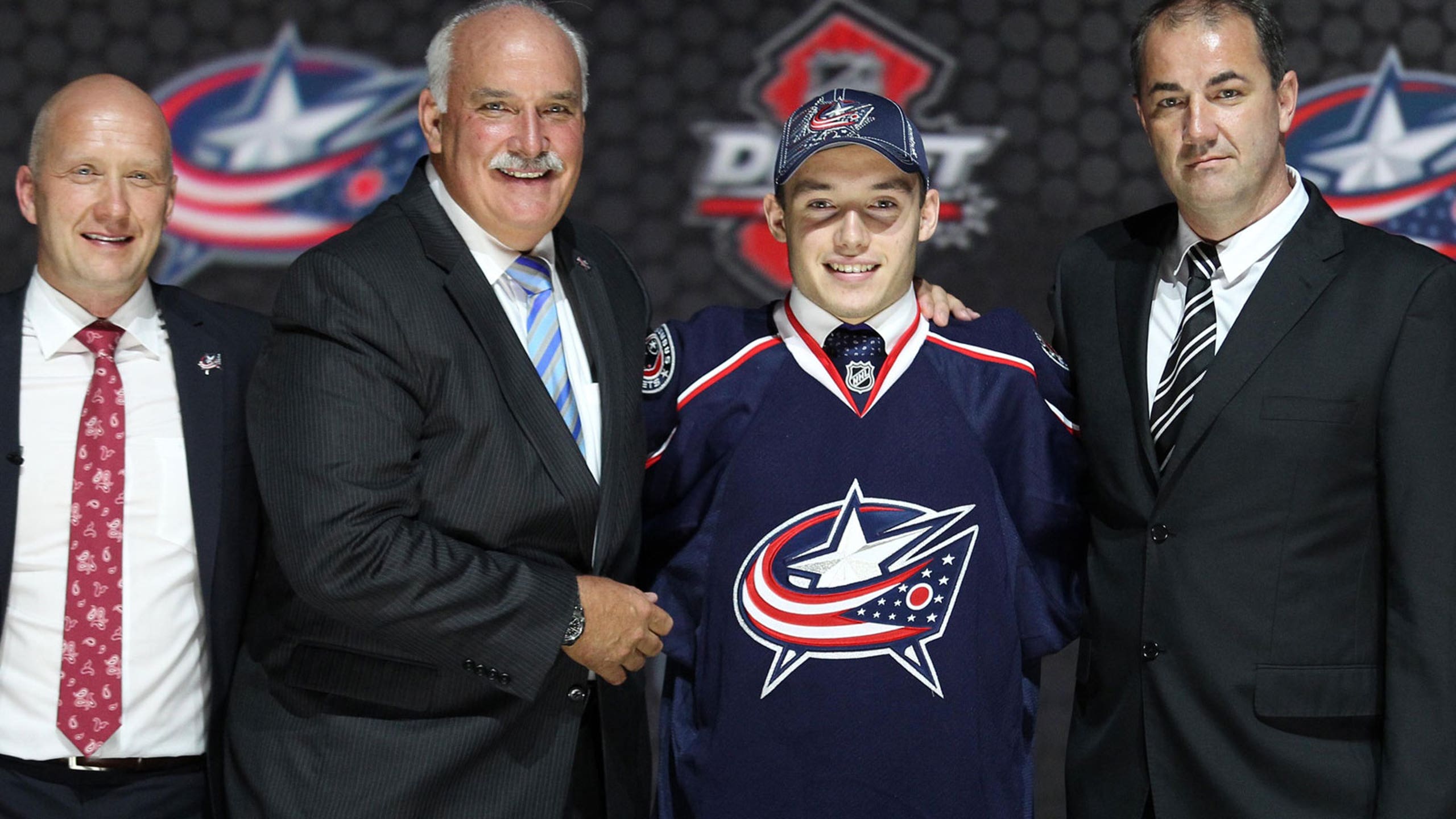 Moneypuck: New tools for scouting with Gus Katsaros
BY foxsports • February 21, 2014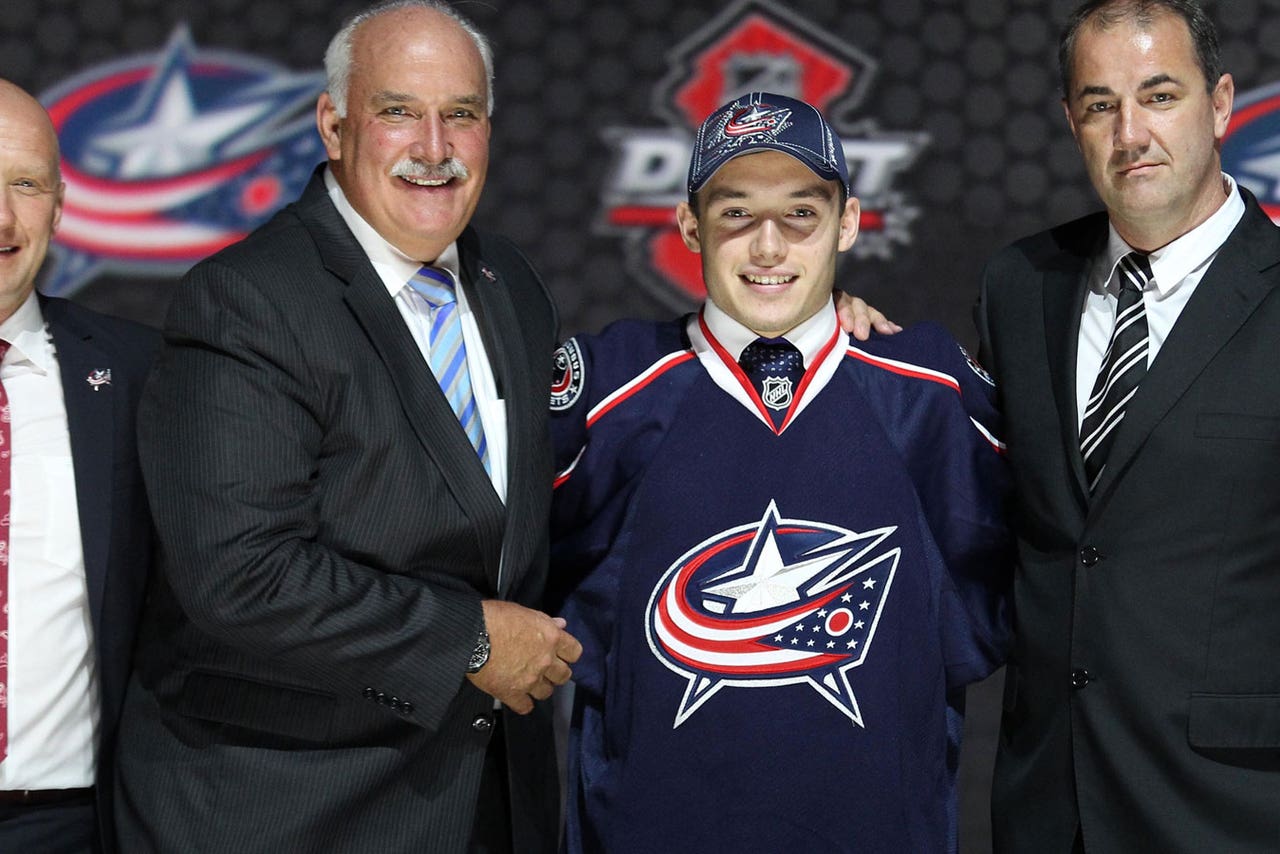 Scouting hockey players has always been a little bit about luck, experience in what to look for and an innate sense of what makes a "good" hockey player for an organization. Clearly, as technology improves so will the art of scouting.
There have been many books written and movies made about scouting. But how has technology affected the scouts? To find out, I went to Gus Katsaros, Pro Scouting Coordinator at McKeen's Hockey. McKeen's has been filing the top prospects for twenty years through their "Hockey Pool Yearbook" and "NHL Draft Guide."
Scouting has always been a somewhat inexact process, as some players pan out and many do not. What has been the biggest change, if any, to the way players are scouted in the last 20 years?
Katsaros: "A lot of factors have changed over the last 20 years, but clearly, technology has changed the profession," said Katsaros. "Video is much more accessible on players, teams and tournaments and that's just the beginning. Not only can scouts see a player they have interest in more often, but they have options should they not be able to see a player 'live' (although that is always the optimal method of scouting players).
"But, video is only the starting point. Technology in the form of initial Blackberrys, to smartphones and Internet accessibility has eased the time of communication within organizations, while tools like Rinknet and central scouting repositories allow scouts to submit reports almost from within the arena or shortly after games.
"Smartphones, texts and emails in handhelds also allows scouts to talk to player coaches, other scouts and do reconnaissance easier than before, with due caution since written texts could be a problem in the case of misconstrued information and paper trails. Views and player assessment is one aspect of scouting. Information gathering and a well defined, broad network is just as important.
"I'm also very enthusiastic about voice-to-text applications that allow a scout on a long drive home from a rink to plug into a laptop in the passenger seat, strap on his earpiece and microphone and start talking his thoughts fresh from the game. I've been able to use voice to text technology in noisy arenas and absolutely love the capability and the avenues opening up by its usage. Some programs even have the ability to learn player names.
"The other offshoot of technology is the advancement of statistical analysis and the value of data. Data is very important and proprietary data whether through views or statistics is invaluable."
The movie "Moneyball" brought this new way of looking at players into the consciousness of the public that might not have had any idea on how technology affects the art of scouting. Although it was about baseball, the book/movie made many think of how, or if, this applies to hockey. Do you see teams exploring the use of non-traditional statistical analysis more often?
"Absolutely I do. I have a background in Information Technology and really understand and value the extensive reach available through enhanced data. There's still work being accomplished on the predictive nature of statistics, but the movie/concept of "Moneyball" is to find inefficiencies in the market, and that could be through various means, not limited to statistical analysis. The association specifically with statistics is likely due to the method ascribed through baseball, but if teams can use scouting, or other forms of assessment to pinpoint inefficiencies, then they will. Statistics are a proven method of results-oriented analysis and teams can have a great amount of data to parse through with limited resources instead of extending a scouting staff and area coverage, for example.
"I think teams have always done more extensive analysis using statistics than conceived of in the open, but technology and the availability of advanced statistics has closed the gap and allowed all teams to delve into more extensive analysis."
Recently, much has been made about using deeper statistical analysis to scout and rate hockey players. Do you see more widespread use of "fancy stats" (Corsi, Fenwick, etc) by teams on the scouting side of things as we move forward in the future?
"As a results-oriented analysis, absolutely, while the predictive nature isn't fully matured as a sole tool to make decisions on a scouting level. Of course, the more information the better for decision-making, so if there's value in the use of fancy stats, and in my opinion there absolutely is, then teams should absolutely be using them for their own benefit. I think all teams can confirm viewings, although in my experience, stats and viewings are so close, if not complimentary. It's looking for anomalies and items that could give cause for concern that provides the greatest benefit. For instance, viewings and traditional stats may indicate a particular dimension of a player, while the advanced or fancy stats trigger some alarm bells that teams can use to further make better decisions.
"Teams that limit information will be left behind. Teams that understand, value and can assimilate new ideas and concepts into their already established track record and come out with new paradigms that allow for success will be way ahead of their competition."
Over the last few years, have any teams surprised you in the way that they go about scouting? Are any of them doing anything different that might lead to success down the road?
"I think that the revelation of the San Jose Sharks manually viewing and using proxies such as Corsi is an advancement that is not only limited to them, but likely still in the shadows (for other clubs). They are the only ones that have taken it public. Buffalo tried using video scouting to an extent, but aside from implementing an analytics element to scouting, with some enhancements and cost cutting measures of video, traditional scouting will always be about 'live' views with all peripheral methods used as enhancements."
I'll admit, I really had no idea what Katsaros does as the Pro Scouting Coordinator for McKeen's. For all of you who might be harbouring the notion of being a scout, here's how he did it:
"I actually started more as a fantasy writer for the magazine in the 2005-06 season. The McKeen's Hockey Pool Yearbook was a pioneering publication in the early '90s and is the longest serving pool annual next to the Hockey News, yet provided much more insight than any other pool or fantasy magazines. The publication had evolved to include comprehensive prospect information and that was an attraction at the feeder league level, prompting an association I wanted to be a part of as part of my own advancement and development as a scout.
"While there was always a great presence at the lower CHL and draft-eligible level, my focus, to build on the NHL understanding, was more geared toward drafted players and integrating their development to becoming a professional at the NHL level. I would -- and still do -- spend more time at the American Hockey League and professional league level, along with watching drafted prospects in the OHL, based out of Toronto, instead of focusing on the draft-eligible players. Our staff has presence in all major markets and we have a lot of experience parsing out players we feel have upside not only at the fantasy level, but as useful assets as NHL players. I also provide some administration and provide support to the fantasy writers for the website, but my main role is player assessment.
Being a scout is a time-consuming endeavour. How many hockey games and/or specific players do you typically watch in one year?
"I have had seasons with over 150 live viewings between the NHL, AHL and OHL, but that has drifted downward due to personal matters and the availability of video in some instances like AHL live and CHL games available on cable. I still feel the best way for me to assess players is to watch them live, but circumstances have limited that to about 50 live games the past two seasons. I'm getting married this summer which has taken a small toll this season, but I hope to bump the viewings up to 100 by 2014-15. That's not including all the NHL games, which is an extensive number.
"Over the course of the offseason, while others are taking time off, I am watching games, making more notes and scouting players to verify year over year growth that will contribute to the player notes and scouting profiles that appear in the McKeen's yearbook. I haven't tracked the actual number, but I would conclude a minimum of a dozen games for each team, involving at least two periods per game."
"Summers are all dedicated to the publication to the point that by the time most are gearing up for the upcoming season, I'm already prepared and ready to go. There's an industry advantage to the extensive off season research and dedication into understanding players and teams and how the assets fit into the proper pieces."
Last year, the 2013 NHL Entry Draft was general manager Jarmo Kekalainen's first for Columbus. By all accounts, he did very well with the players chosen. How do you rate his performance?
"Kekalainen had the luxury of three first-round selections, and with the release of the video from 'Behind the Draft' it was interesting to see the amount of interest in the value of those picks. I liked the commentary offered by Kekalainen in regards to the value of the draft picks, which seems to indicate that he values traditional methods of scouting and player assessment along with advancements in analytics.
"He chose players across various leagues, not limiting his selections to Europe or North America, while taking some solid selections in (Alexander) Wennberg and Kerby Rychel, while opening up the risk with Marko Dano and Oliver Bjorkstrand as later picks. Overall, I liked his direction and approach to the draft, while my personal belief of getting at least two viable assets out of each draft seems to hold up very well here."
The 2014 draft is only a few months away and the prognostications have already begun about who's hot and who's not among the draft-eligible players. What, or who, do you think will be the biggest surprise heading into this year's draft?
"There's a lot of uncertainty at the top of the draft now and at least from a personal perspective, my curiosity lies in Aaron Ekblad. I think teams have universally adopted the notion to overlook drafting a defenseman first overall and I attribute that to the Erik Johnson selection by St Louis in 2006, with the Blues souring and trading him away to the Avalanche. Johnson has gone on to become a serviceable defenseman, but hasn't lived up to the expectations of a first overall selection. I think that this paradigm had served to drop Seth Jones in 2013 from a projected number one or two in most draft ranks among public third party services, to drop to Nashville at 4th overall. Teams seem to favor the absolute skilled forward at the top of the draft rankings. My curiosity is where Ekblad is selected as a result."
This, in a nutshell, seems to be the direction that scouting is heading. The use of technology will never replace a pair of eyeballs, but it will enhance the knowledge base of scouting departments and teams, in general. Hockey scouting is beginning to embrace the digital age and to use all of the tools available. Nothing happens overnight to move past the way that it has always been accomplished. But, attitudes might be shifting as we move into the future.
---