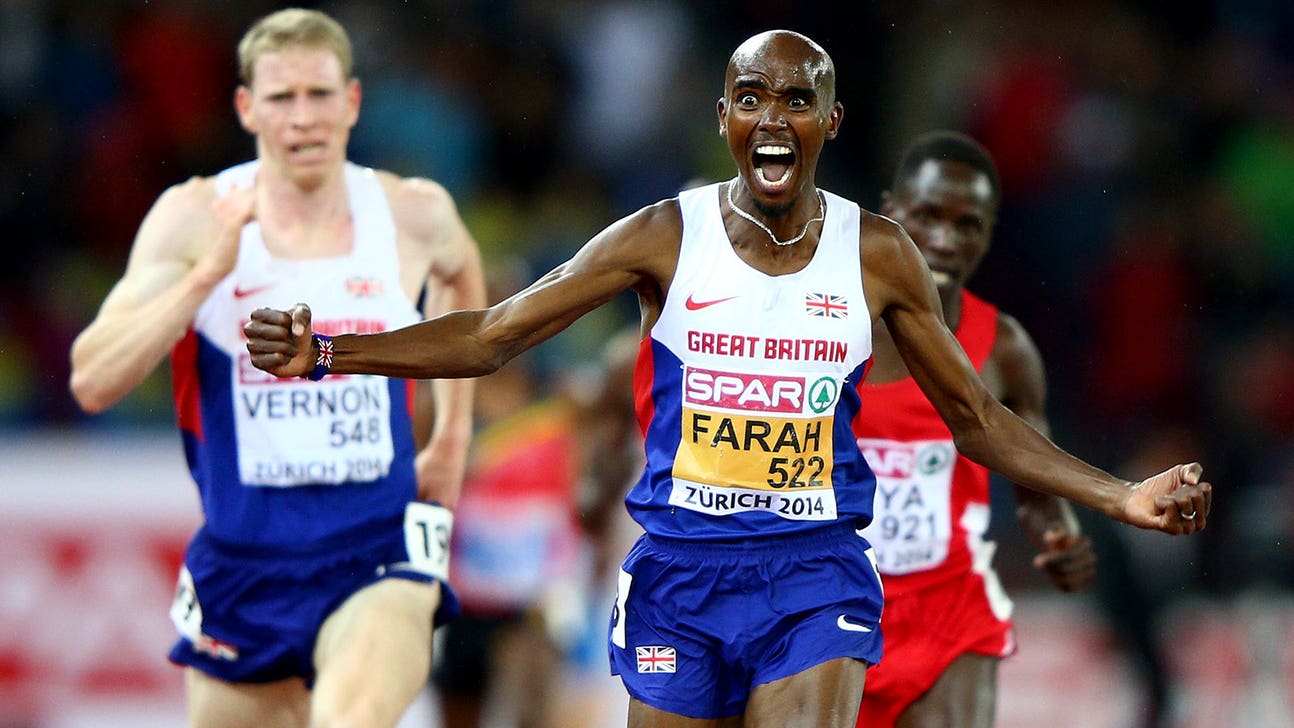 Mo Farah wins 10,000m at Euros, erasing health worries
Published
Aug. 13, 2014 3:32 p.m. ET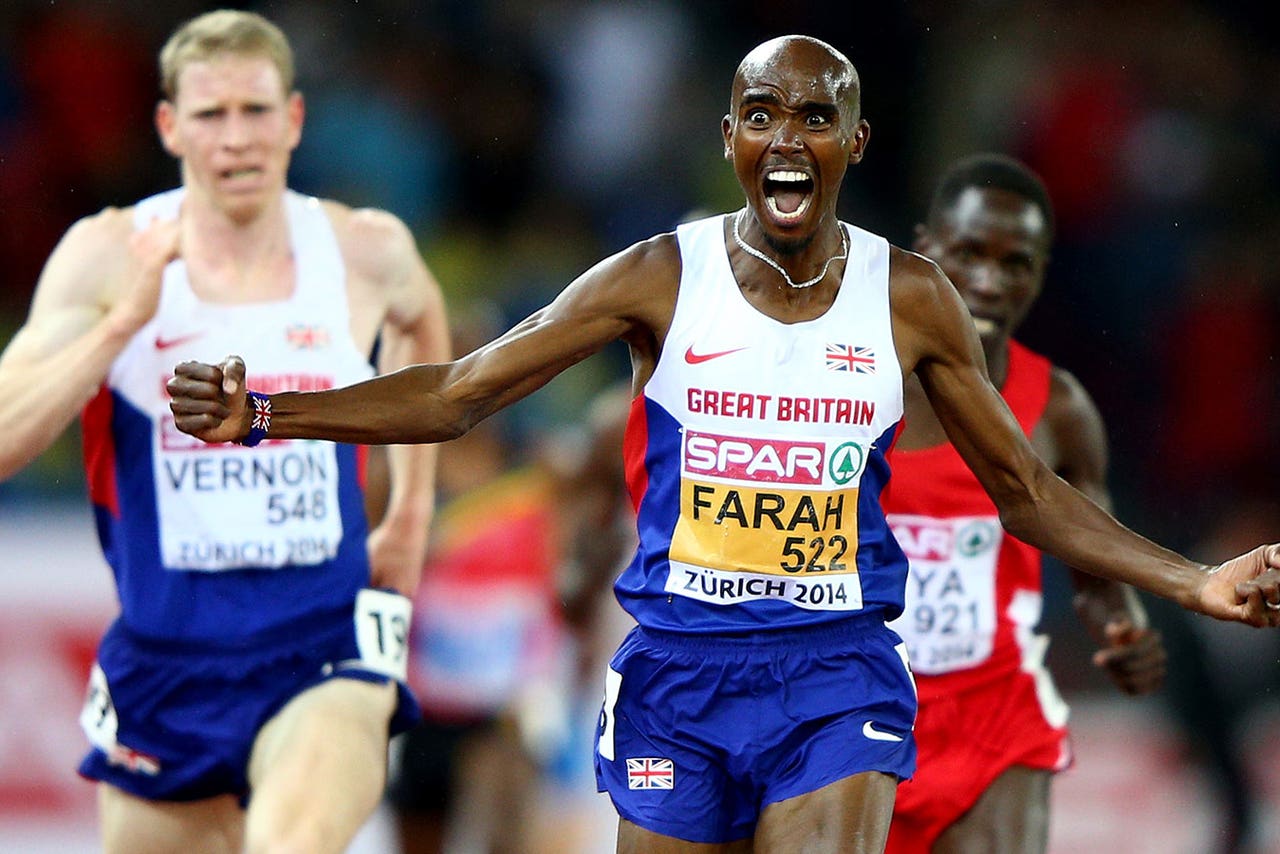 Olympic and world champion Mo Farah won the 10,000 meters at the European Championships on Wednesday, erasing any worries about his health and setting him up for another long-distance sweep.
Farah led a British one-two as Andy Vernon swept past Turkey's Ali Kaya in final meters to claim silver.
After skipping the Commonwealth Games because of a tooth infection and stomach ailment, Farah looked composed from the opening gun, performing with maximum efficiency and minimum sweat to win his fourth straight European Championship event.
He won the long-distance double in 2010 and added the 5,000 in 2012, his only race two years ago as he was preparing for his Olympic double.
Farah finished in a slow 28 minutes, 8.11 seconds, 0.55 seconds ahead of Verrnon. He still has the 5,000 coming up on Sunday.
Farah said that after a training run for the Commonwealth Games in Glasgow he collapsed on his bathroom floor in Park City, Utah, and had to be airlifted to hospital.
After the race, Farah went up in the VIP stands to find his friend Usain Bolt, where the two Olympic champions embraced.
It was the second long-distance gold for Britain in as many days after Jo Pavey won the women's 10,000 on Tuesday's opening day.
In the women's 100, heptathlete turned sprinter Dafne Schippers of the Netherlands claimed the first of what she hopes will be three golds, turning on the turbo late to win the women's 100 final. She finished in 11.12 seconds into a strong headwind, edging Myriam Soumare of France by 0.04 seconds. Britain's Ashleigh Nelson took bronze in 11.22. Defending champion Ivet Lalova of Bulgaria came fifth.
Schippers is also favored to win the 200 later in the week and will compete with the Dutch sprint relay team over the weekend.
Winds knocked down some advertising panels in the late afternoon and the evening session was delayed by half an hour as stormy weather went past.
All day, rain, wind and cold temperatures hit Zurich but the men's race walkers still managed to create a thrilling finish as Miguel Angel Lopez of Spain pulled away from two Russians to win the 20-kilometer event. Aleksandr Ivanov took silver and Denis Strelkov took bronze.
A quartet of walkers entered the final kilometer together. Ivanov sought to shake off Lopez several times but the Spaniard responded and no one could match his last burst.
Lopez finished in 1 hour, 19 minutes, 44 seconds, 1 second ahead of Ivanov and another second in front of Strelkov.
---