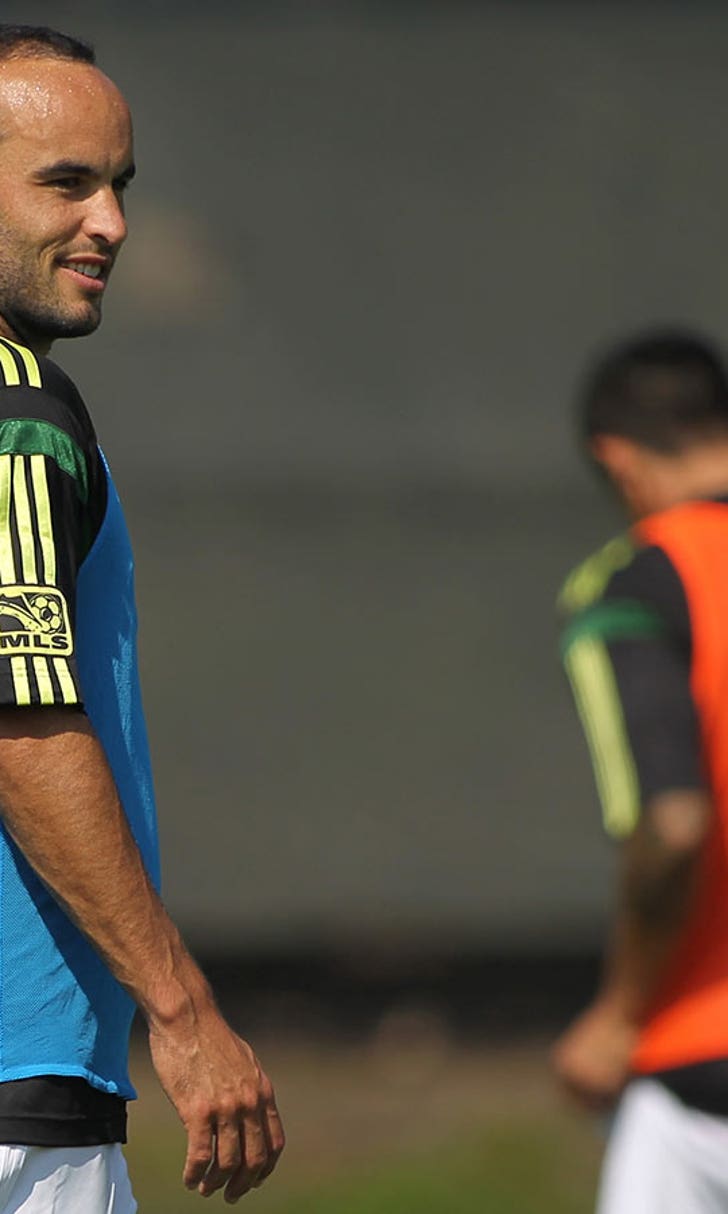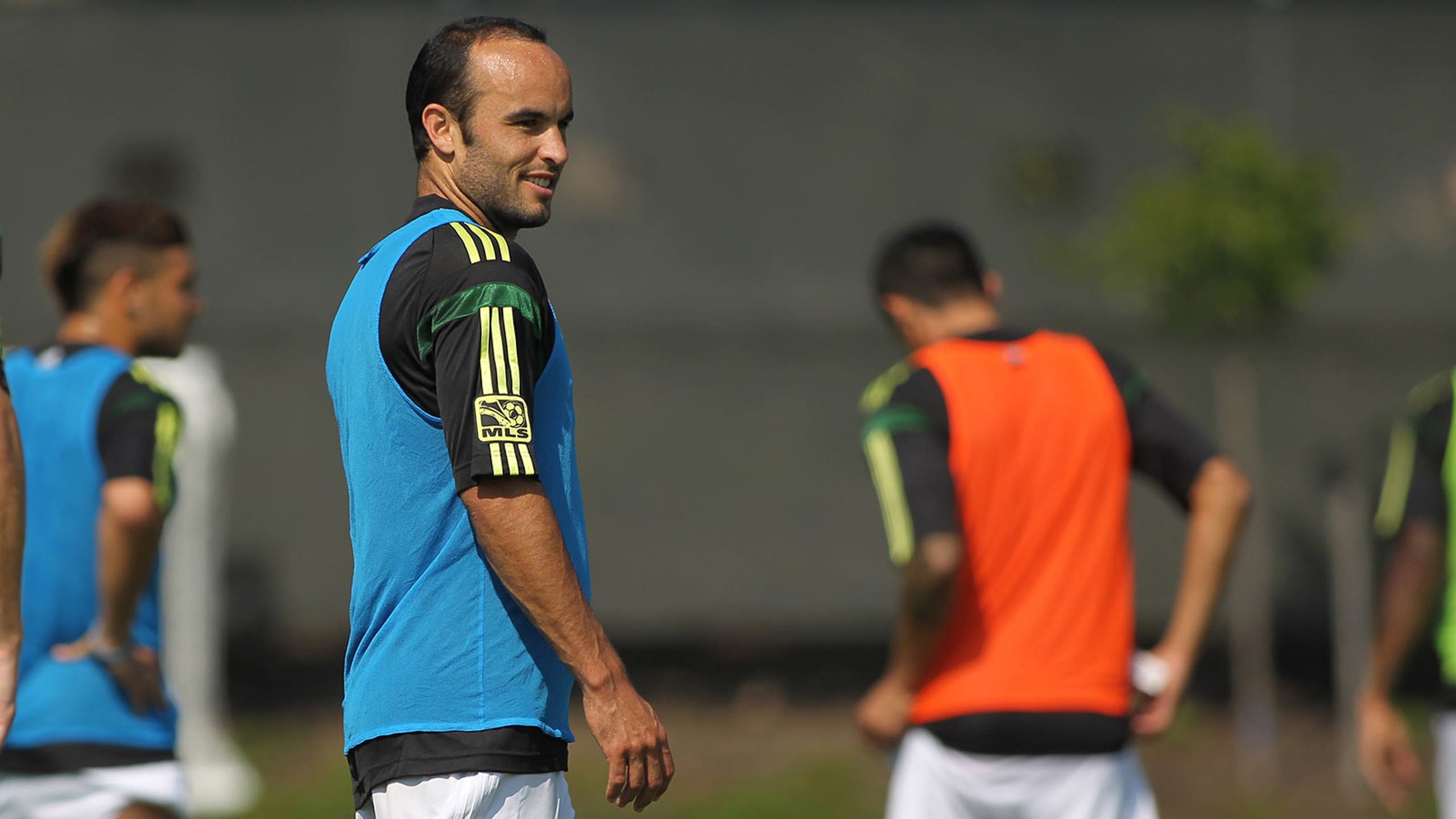 MLS All-Star: Landon Donovan embraces his opportunity as another appearance beckons
BY Kyle McCarthy • August 4, 2014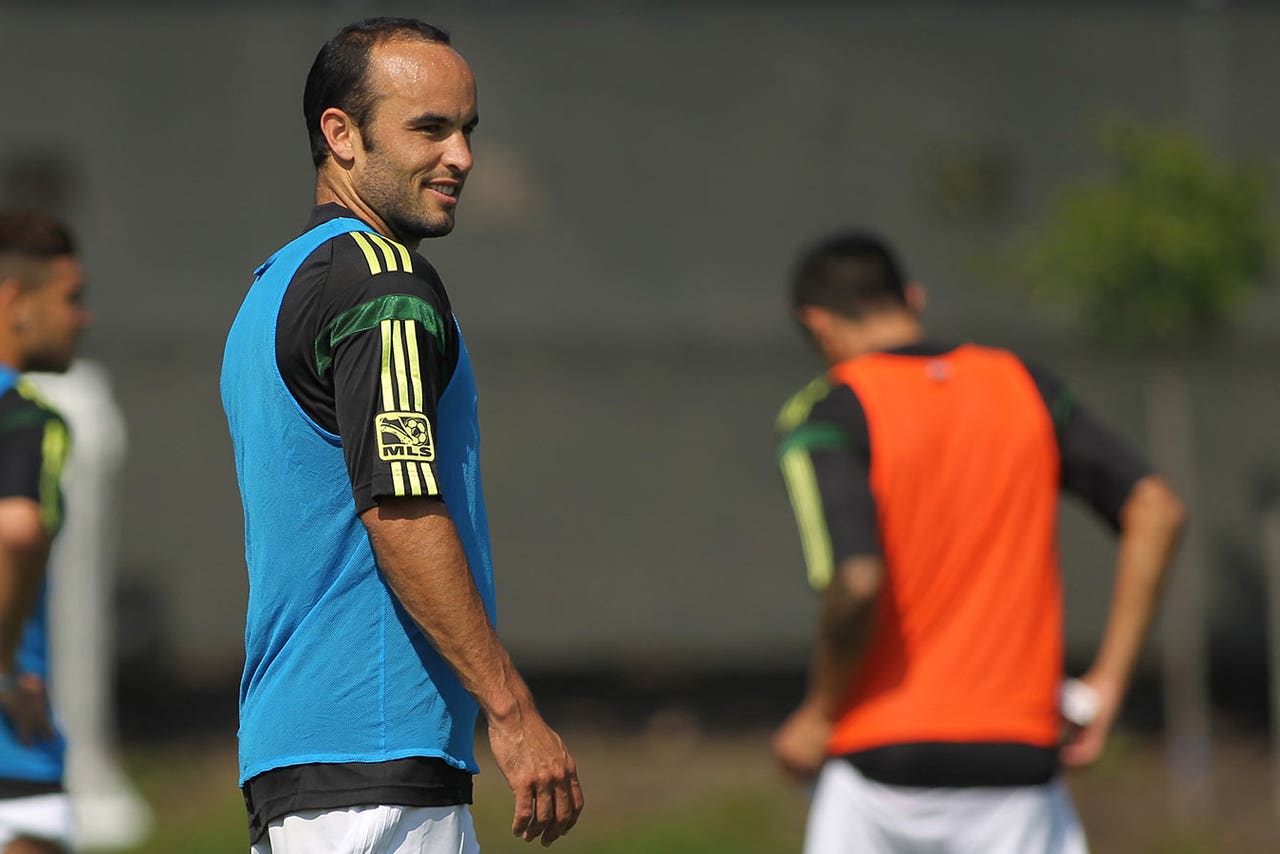 BEAVERTON, Ore.
The schedule offered Landon Donovan an out for his MLS All-Star Game duties. He could have followed LA Galaxy teammates Omar Gonzalez and Robbie Keane and stayed in southern California to prepare for Friday night's league match against San Jose. There were other players capable and willing of shouldering the load he usually bears during the league's showcase week.
Donovan opted to play in the midweek exhibition against former club Bayern Munich instead. There are personal ties there and wider considerations to weigh as well for one of the league's enduring stars, but this decision to play yet again -€" this is his 14th MLS All-Star Game selection, after all -€" stems from his desire to participate in the proceedings.
"There was never a decision otherwise," Donovan said after the All-Stars went through a light training session at the Timbers' practice facility on Monday morning. "We never had a conversation. I wanted to come. It's not ideal as far as preparation goes, but I'm going to get up early on Thursday, head home, make training and do the most with what we have. There are worse things than having to travel to Portland for an All-Star Game. I'm going to make the most of it and try to enjoy it."
It won't prove particularly difficult, Donovan admitted. He cited the expanded importance of the game to the league and noted the increased cachet and relevance. He lauded Kansas City for the excitement generated there and suggested a similarly charged atmosphere awaited at Providence Park on Wednesday night.
These games are nothing new to Donovan. He grasps the lay of the land and understands why he is here. He remembers when this game did not carry the same trappings it does now. And he embraces the opportunity to play a part in it after all of these years even with more league duties ahead in short order.
 "To be completely honest, this is the most excited I've been in one of these games in a long time," Donovan said. "I think everyone is excited to come to Portland. We all love this city and playing at Providence Park. For once, we'll get to play with the fans behind us, which will be nice. I think it's going to be a great week. There are a lot of very talented players here on both sides of things. We're going to try to enjoy it."
---