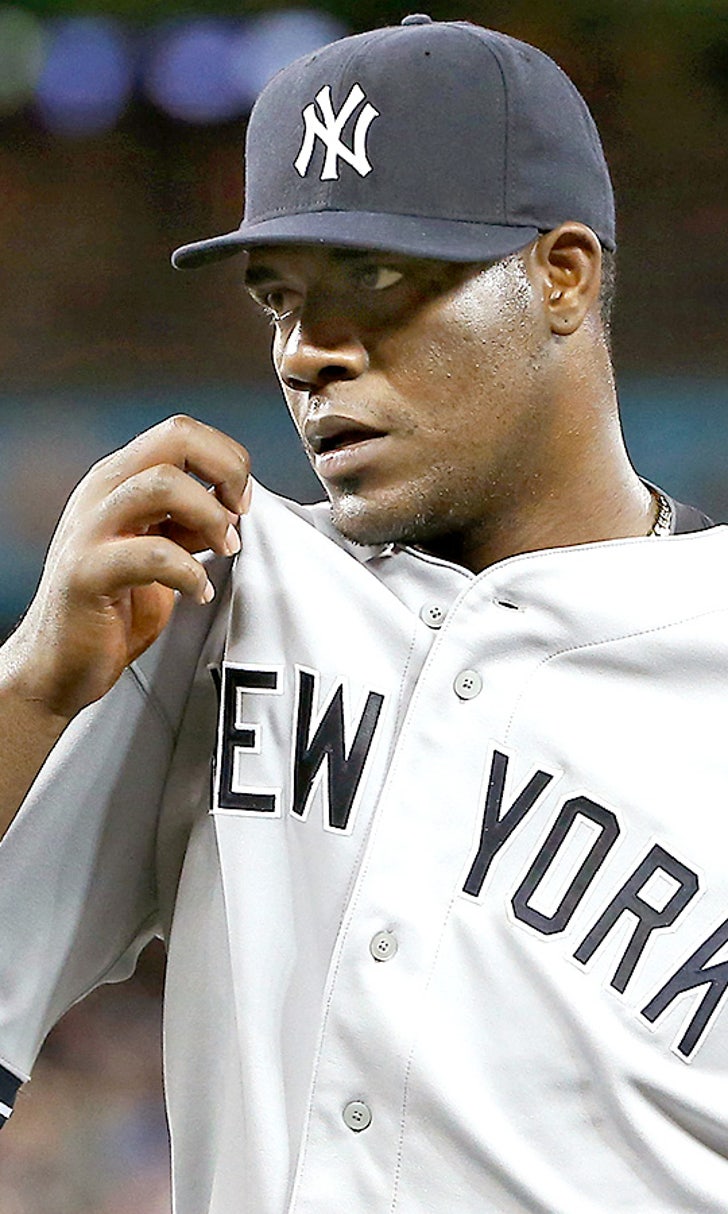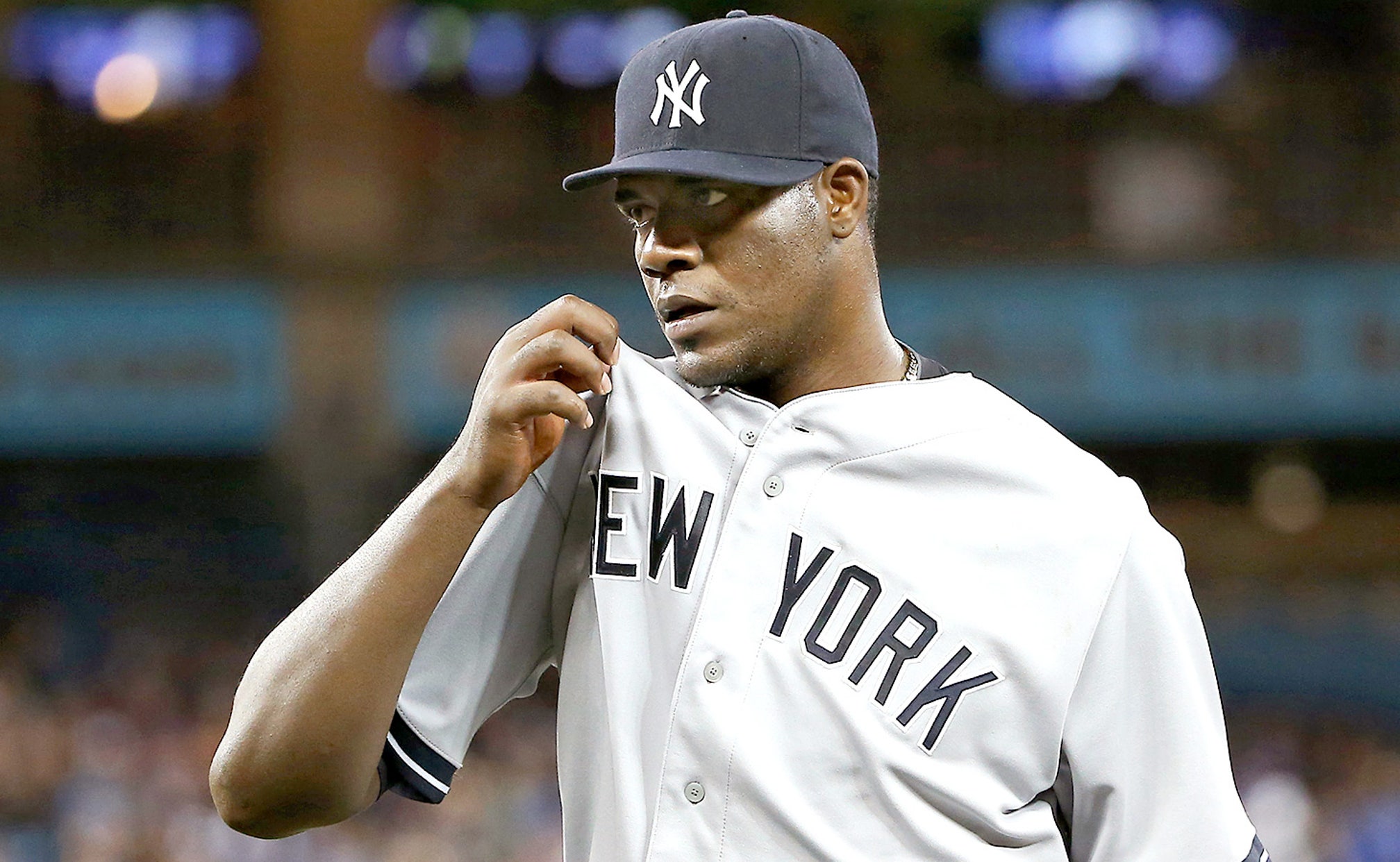 MLB Quick Hits: Michael Pineda sits everyone down
BY foxsports • May 10, 2015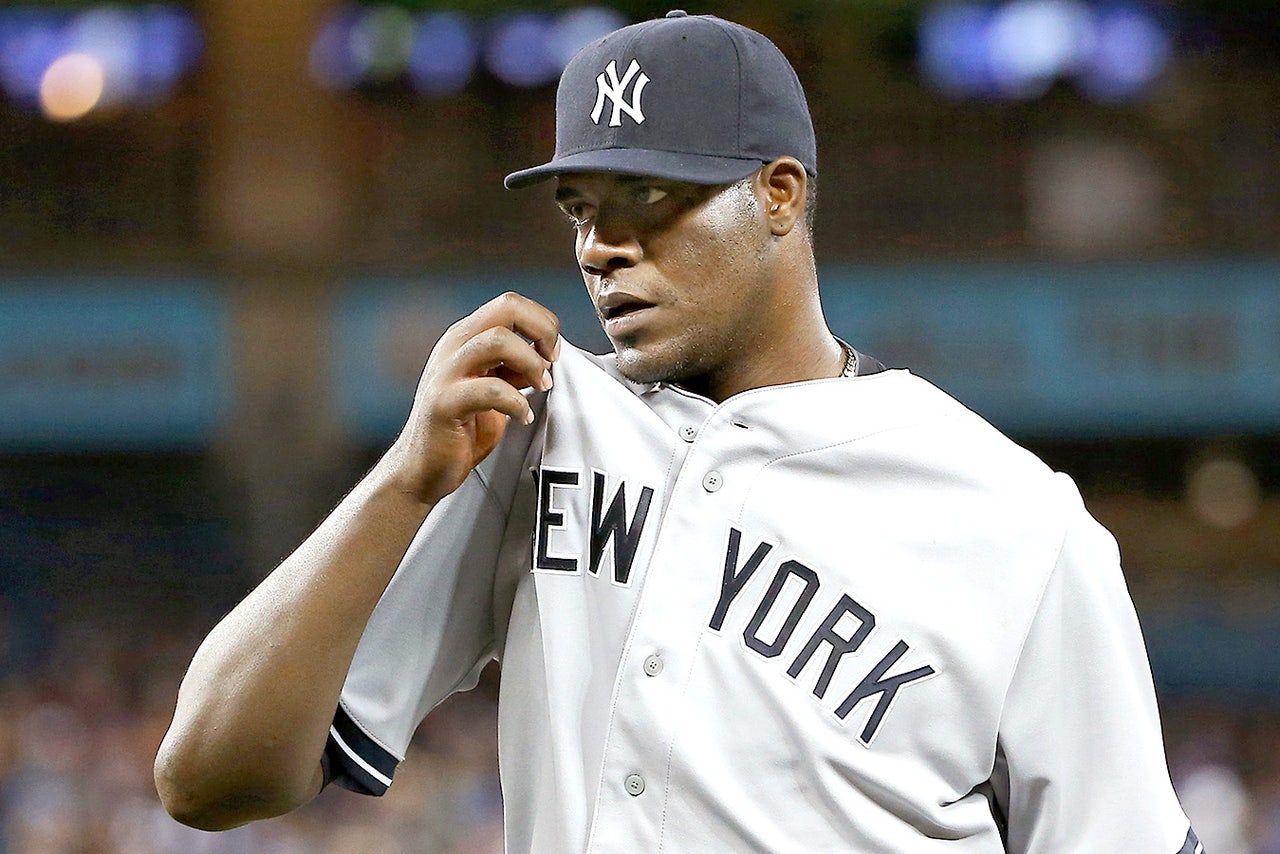 There have been a lot of great pitching performances early on this season, but no one has touched the level of dominance New York Yankees ace Michael Pineda reached on Sunday against the Baltimore Orioles.
In seven innings of work, Pineda struck out 16 batters. Pineda became the first pitcher since Johan Santana in 2007 to strike out at least 16 batters and not issue a walk in the process.
Pineda's ability to throw strikes this year has been as good as anyone. Through seven starts, he has 54 strikeouts and just three walks allowed. He's also a perfect 5-0 in that timeframe.
Is this sustainable? Last season, in 76 innings, Pineda had a K/BB ratio of 59/7. At just 26-years-old in his third season, it's scary to think that Pineda might become even better than what we're seeing right now.
It's all about health with the 6-foot-7, 260 pound hurler, but if he can stay on the bump, he'll be in the Cy Young conversation at the end of the year.
In other news...
Puig's nagging injury: If you burned a high pick on Puig, chances are you're starting to get a little impatient. Puig's hamstring issues simply haven't gone away, and in a rehab game on Friday, the Los Angeles Dodgers outfielder once again aggravated the injury. Puig was eligible to come off the DL on Sunday, but this could push back his return date even further.
Welcome to the bigs: Chicago White Sox prized rookie pitcher Carlos Rodon picked up his first major league win against the Reds, and he did it in impressive fashion. Rodon went six innings in the win and notched eight strikeouts (a seemingly small amount after what Pineda did), but he did issue four walks. There will be some bumps along the way, but Rodon is owned in only in 15.9 percent of FOX leagues and has a very, very high ceiling.
Out Yonder: San Diego Padres first baseman Yonder Alonso has been one of the most pleasant surprises of a revamped lineup, batting .333 on the season with an .864 OPS after hitting just .240 last season. He's been a good option in NL-only leagues, but a bruised shoulder has him on the 15-day DL. 
Feeling blue: Toronto Blue Jays outfielder Michael Saunders is back on the 15-day DL with knee inflammation on his surgically repaired knee. He's hitting .194 this year and should be off everyone's radar.
Not missing bats: David Price wasn't missing any bats in his last start, in the most literal sense possible. In a completely fluky play, the Detroit Tigers ace stepped on a bat that had been tossed aside by an umpire Price is now dealing with a hamstring injury, which as Puig has shown, can drag on. Fortunately, Price isn't expected to be placed on the DL. It's possible he misses his next start, however. His catcher, Alex Avila, was placed on the 15-day DL with a "loose body" in his knee. That sounds all kinds of bad.
Not again: Oakland A's right-hander Jarrod Parker has already had two Tommy John surgeries, and in a rehab outing this Friday, he suffered yet another nasty elbow injury. It's unclear whether Parker will need Tommy John for a third time after fracturing his medical epicondyle, but surgery is "imminent" according to multiple sources. Sad stuff.
Dee Gordon, Carlos Gomez back: Two big time fantasy players are back in action, so make sure you get them going this week. Temper your stolen base expectations for Gordon (leg) a bit, but with the way he's been swinging the bat, he can still help you in other ways.
Check back Monday as John Halpin returns with Quick Hits, advice and much more. 
---