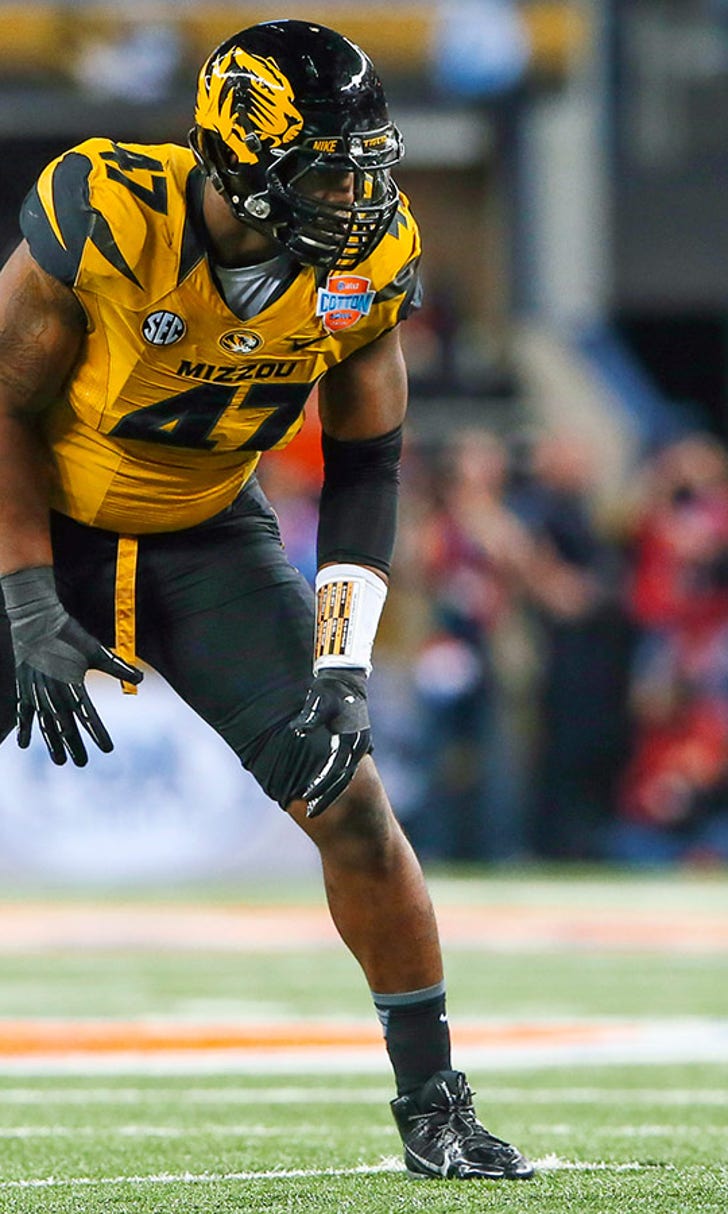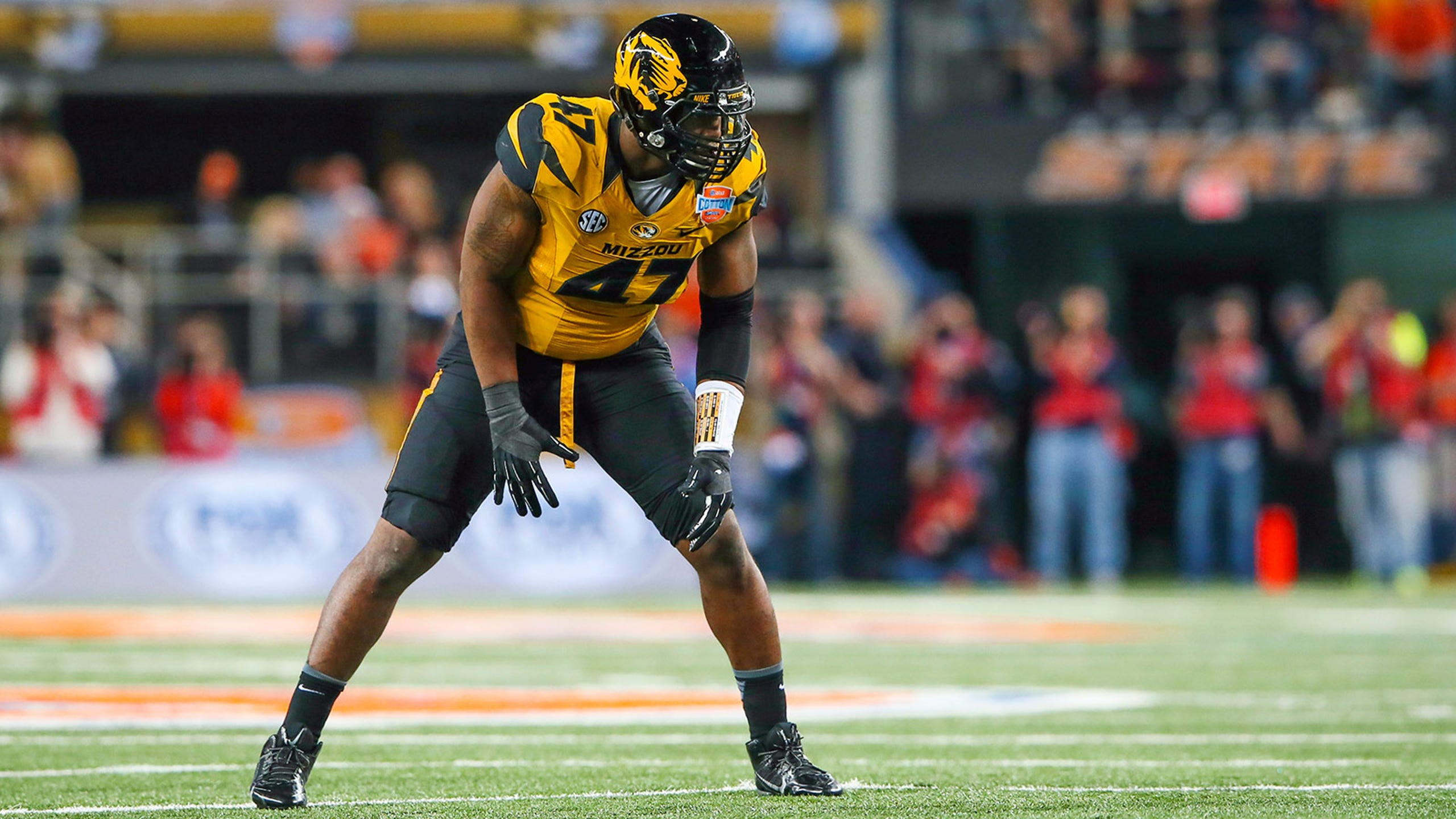 Mizzou's Ealy has what NFL scouts crave: Size, versatility and, most important, endless potential
BY foxsports • February 20, 2014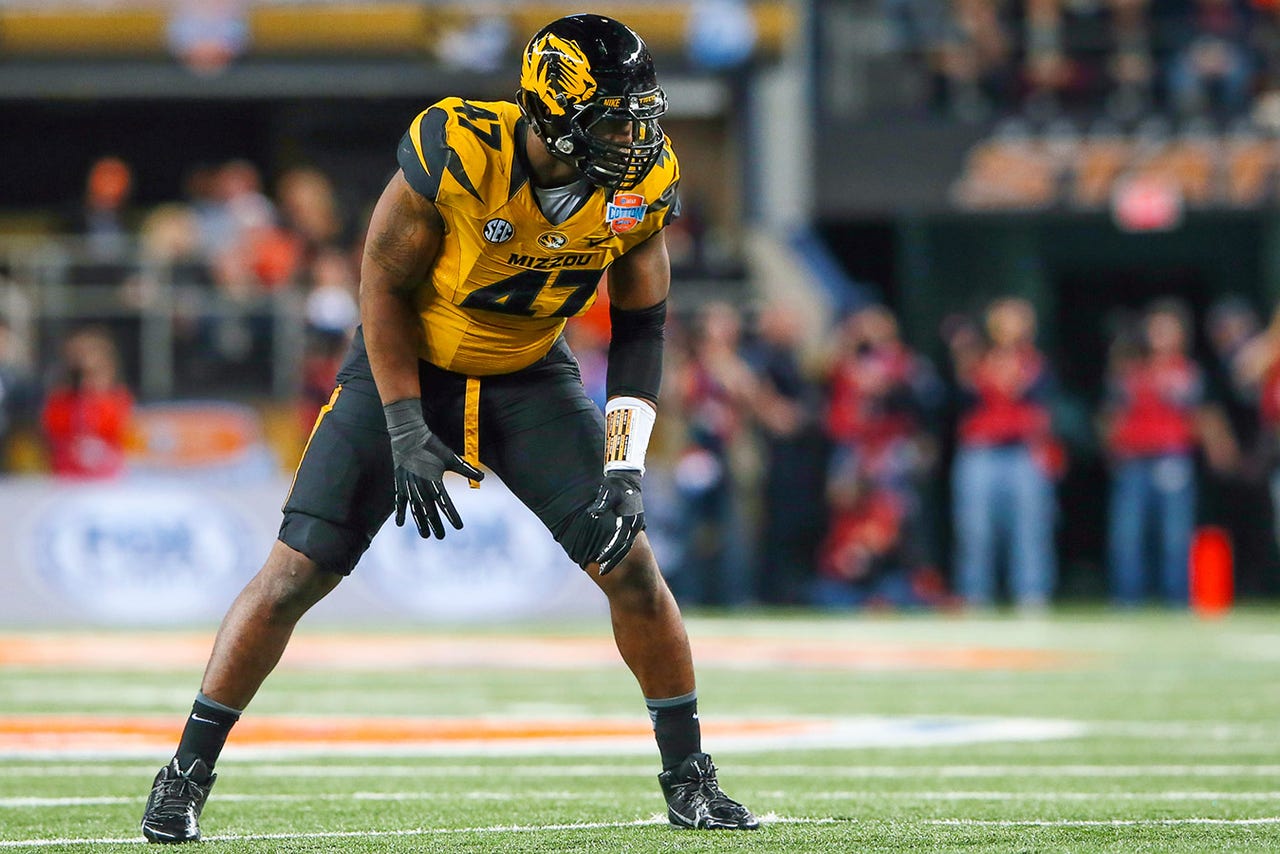 ST. LOUIS -- Kony Ealy is ready for the beauty pageant.
The former Missouri defensive end travels to the NFL Scouting Combine in Indianapolis this week with less fanfare than his college teammate, Michael Sam, but as a prospect of whom scouts already seem to have a high opinion.
Ealy doesn't have as much to prove as other prospects, but he will have a chance to impress NFL teams at Lucas Oil Stadium in hopes of becoming the next first-round draft pick out of Gary Pinkel's program.
"I'm excited to have the opportunity to be able to go and showcase my talents," Ealy wrote in a draft diary for USA Today Sports. "It gives teams a secondary look at me as far as my athletic ability as opposed to just looking at film. I'll just give them an up-close point of view on what I can do in front of them athletically and impress them."
Ealy, who was listed at 6-foot-5 and 275 pounds on Mizzou's roster this season, announced early last month he was leaving school with one season of eligibility left to enter the 2014 NFL Draft. He has been training for the combine since in Atlanta with trainer Chip Smith of Chip Smith Performance Systems.
The goal in Indianapolis is for Ealy to show that his athleticism is as impressive as his on-field production from this past season.
"My task is to perform well in front of these coaches at the combine and have a great interview process," Ealy wrote for USA Today. "I want to show them how consistent I can be and how much I put into it, especially at my size, and I think that's what a lot of them are going to be observing."
Ealy didn't put up the eye-popping numbers of Sam, who was selected the Southeastern Conference Player of the Year by the Associated Press, but he was close. He recorded 43 tackles, including 14 1/2 for loss, and racked up 9 1/2 sacks, six passes defensed, three forced fumbles, one fumble recovery and one interception, which he returned 49 yards for a touchdown against Indiana.
The junior defensive end certainly made his mark on the Tigers' march to a 12-2 record, Cotton Bowl victory and No. 5 national ranking. He was at his best late in the season when the spotlight was its brightest, collecting two sacks in the Cotton Bowl and two forced fumbles and a sack in the SEC championship game against Auburn.
Those late-season performances made Ealy a hot name for draft analysts, who took note of his prototypical size for the position -- unlike Sam -- as well as his versatility along the defensive line.
"I think he's a really good player. I really do," said ESPN draft analyst Todd McShay. "First of all, he can get better as a run defender. I think he'll continue to get more disciplined in terms of outside contain and keeping his pads low and doing some of the little things that can improve. But he's got the size, he's got versatility as a player who really, I think, projects best as a left defensive end in a 4-3 front. He can reduce on obvious passing downs and rush from the inside. ...
"I think he brings a lot of versatility, I think he's solid versus the run and I think he's got a chance to be a really good pass rusher because of his ability to transfer speed to power. And also he's got flexibility and the ability to dip and bend the edge, too. There's a lot of positives to his game."
McShay said he wouldn't be surprised if Ealy is selected late in the first round of the draft or early in the second round.
"Somewhere in the 25 to 45 range," he said.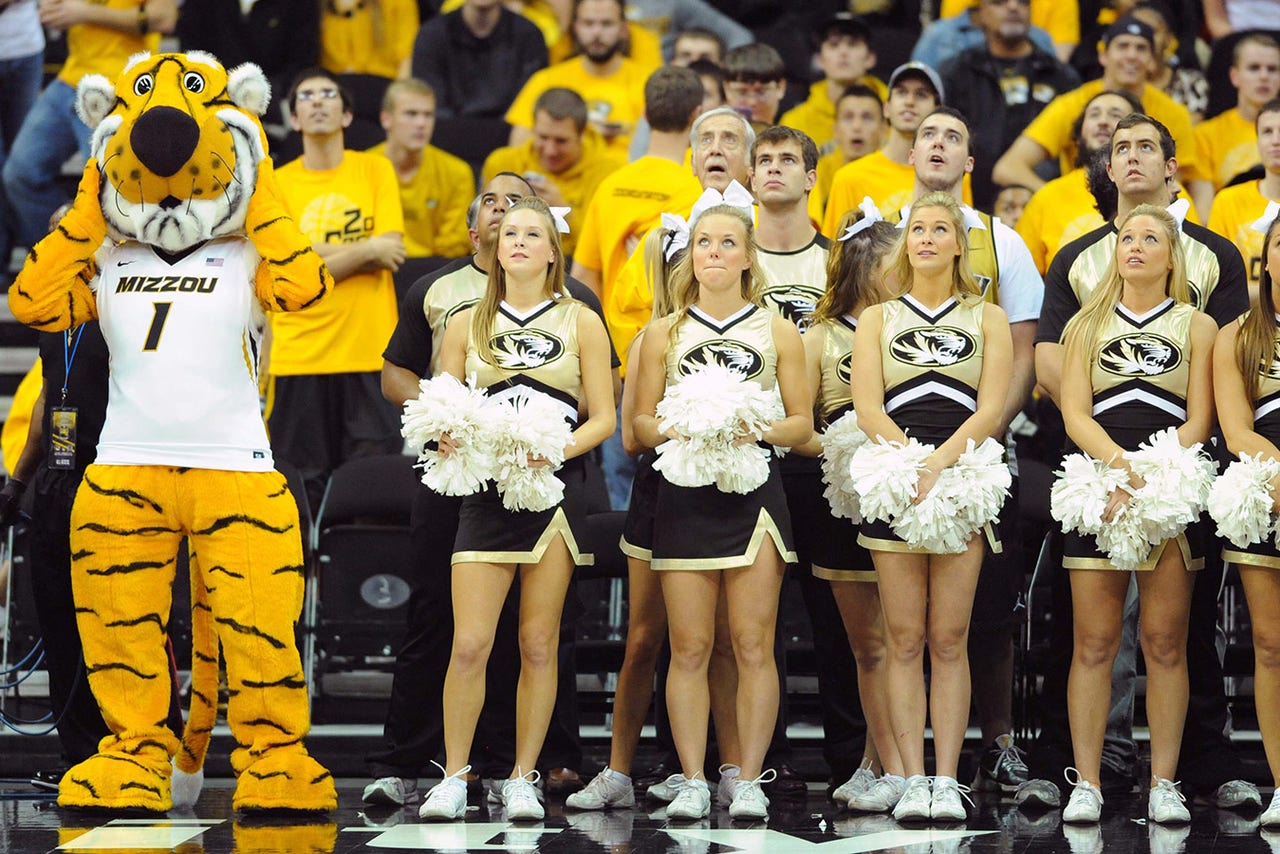 Lookin' good! CLICK HERE to check out our gallery of cheerleaders from around the SEC.
Ourlads' NFL Scouting Service rates Ealy as the fourth-best defensive end prospect, behind only South Carolina's Jadeveon Clowney, Notre Dame's Stephon Tuitt and Stanford's Trent Murphy.
Ourlads' draft analyst Dave Syvertsen wrote the following on Ealy:
"There are some people in the Midwest that I speak with every year, and they have said Ealy has more upside than Aldon Smith and Sheldon Richardson did when they were in college. Pretty high praise if you ask me. Ealy is put together well. He is a comfortable 270-plus pounds with above average movement ability. Ealy is an underachiever at the moment. He plays too high and doesn't have the power presence you would think a player of his size would have. He doesn't have the second gear when rushing the edge, either. I'm not high on Ealy but nobody can deny the upside. He has a lot of work to do and it will be a matter of how he approaches that."
Four NFL.com writers -- Bucky Brooks, Charles Davis, Daniel Jeremiah and Matt Smith -- have Ealy projected as a first-round selection going into the NFL Combine.
Brooks has Ealy the highest at No. 16 overall, to the Dallas Cowboys. Davis has the defensive end going at No. 25 to the Chargers, Jeremiah at No. 27 to the Saints, and Smith at No. 32 to the Super Bowl-champion Seahawks.
"A lot of people are talking about me going in the first round," Ealy told the St. Louis Post-Dispatch following his post-Cotton Bowl announcement that he was leaving school early. "That's something I can't control."
Ealy can't control that, but he will have the opportunity in Indianapolis over the next few days to improve his chances.
You can follow Nate Latsch on Twitter (@natelatsch) or email him at natelatsch@gmail.com.
---