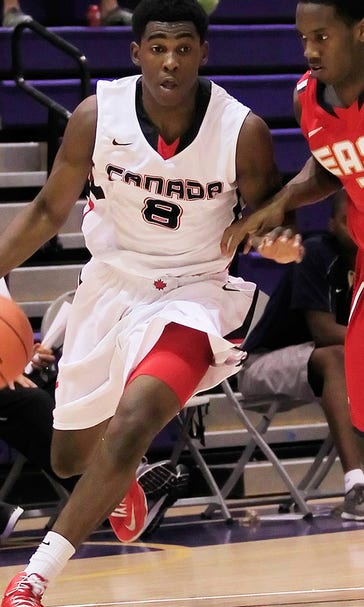 Mizzou signs a Top 50 basketball recruit from Canada
BY foxsports • August 2, 2014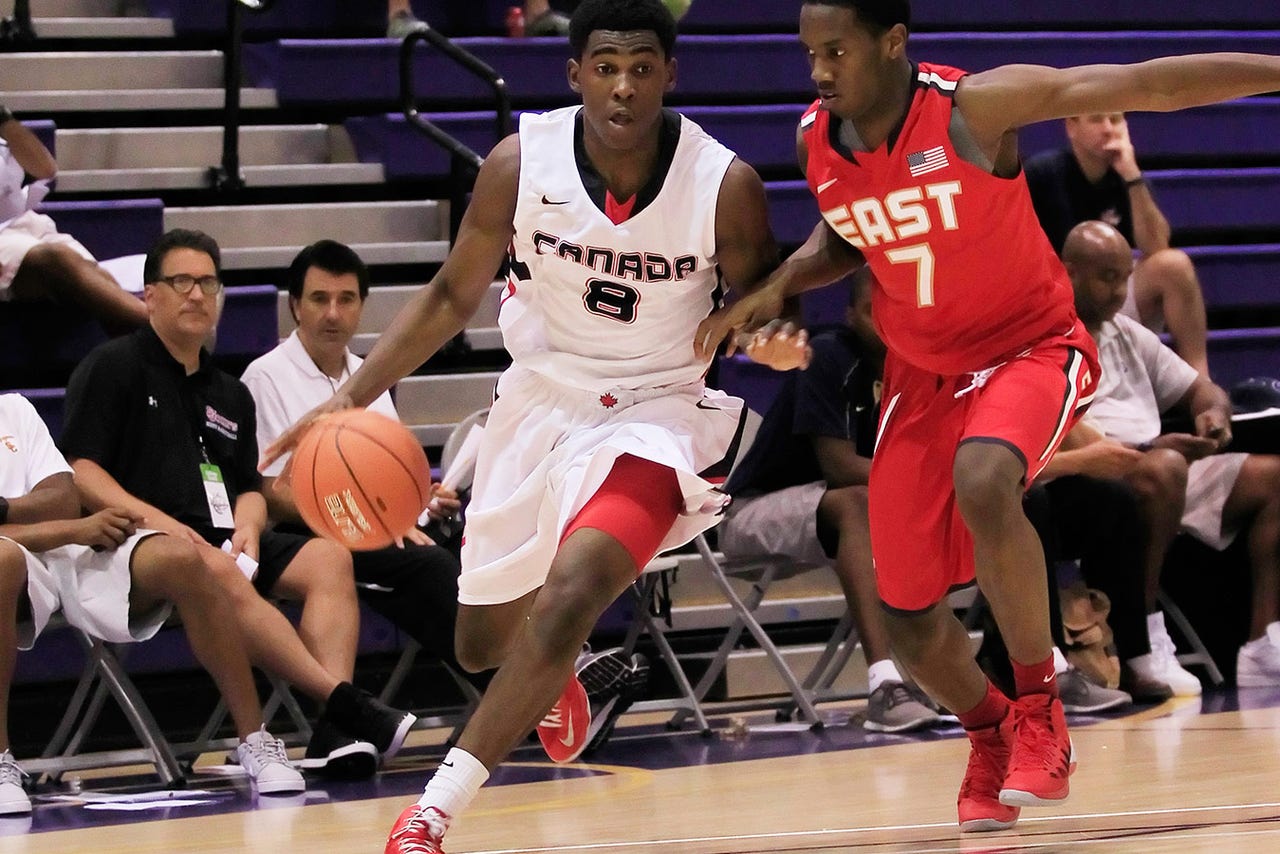 Score another recruit for Mizzou basketball coach Kim Anderson -- this one ranked in the Top 50. And he'll play right away.
Montaque "Teki" Gill-Caesar, a 6-foot-6, 215-pound small forward from Canada, was a consensus Top 50 player in the class of 2015 and the 2014 Gatorade Player of the Year in West Virginia after playing at Huntington (W.Va.) Prep. Gill-Caesar will reclassify to the Class of 2014 and will be immediately eligible for the 2014-15 season after graduating high school last spring.
"He will have an opportunity to come in and contribute right away," Anderson said in a press release.
Score an assist for Mizzou assistant coach Rob Fulford, who coached Gill-Caesar at Huntington Prep last season.
"Having the opportunity to continue coaching Teki is tremendous, not just for me, but my entire family, because we developed such a strong relationship during our two seasons together at Huntington Prep," Fulford said in the release. "Teki is certainly a talent, but he really is a better person. Our fans will see that once they get to know him."
Prior to his reclassification, Gill-Caesar was ranked the No. 31 prospect in the Class of 2015 by Rivals.com and was listed as the top player coming out of Canada in 2015 by ESPN.com. He averaged 16.1 points, 6.5 rebounds, 2.0 assists and 1.7 steals per game last season and was a fifth team All-America selection among the Class of 2015 by Max Preps.
"Teki ... fills a position of need for us on the wing," Anderson said. "Teki has all the tools to be a big-time talent over the course of his college career and fits extremely well with the young perimeter players we have in the program because they are so versatile. He can shoot the ball on the perimeter, he can attack the rim off the bounce, he can use his size and leaping ability to rebound over bigger players, and he has great presence on the defensive end of the floor."
Gill-Caesar played three seasons at Huntington Prep after playing his freshman season in his hometown of Vaughan, Ontario. He also was one of the top players at the FIBA Americas U18 Championship in June. He averaged 19.6 points per game in the tournament (second among all players) and helped Team Canada to the silver medal with a 4-1 record.
"I'm so excited to be joining the University of Missouri family and cannot wait to get on campus and get to work," Gill-Caesar said in the release.
---