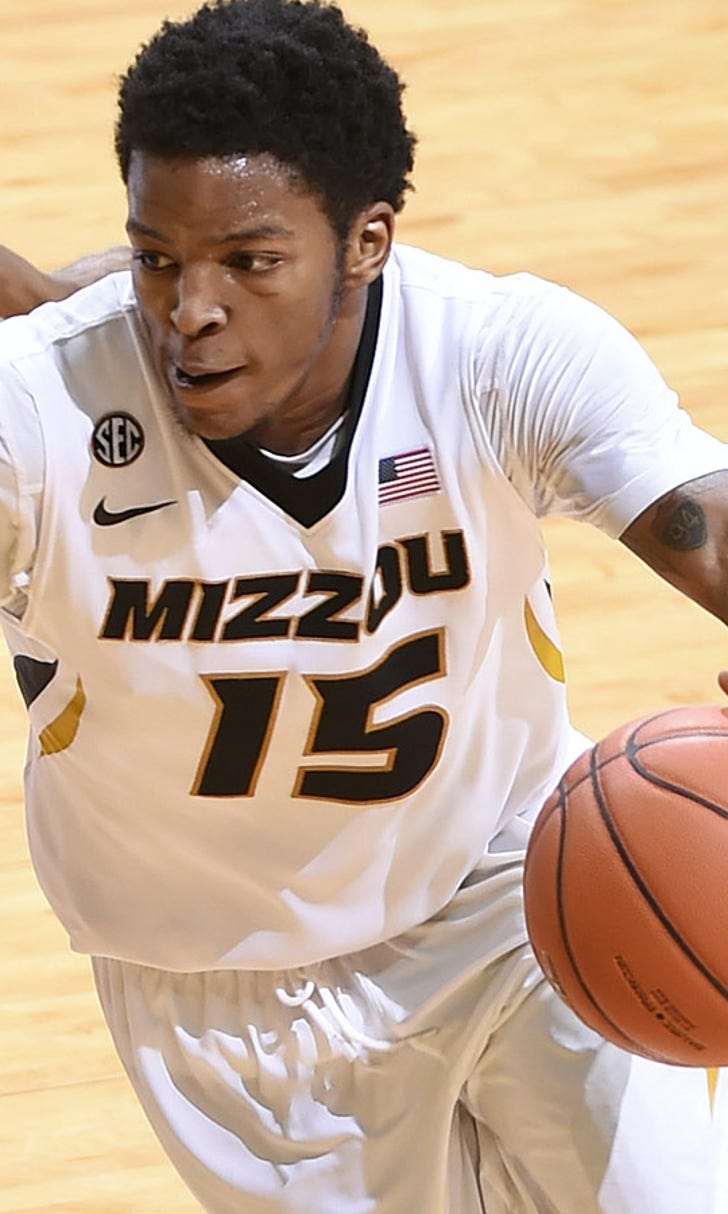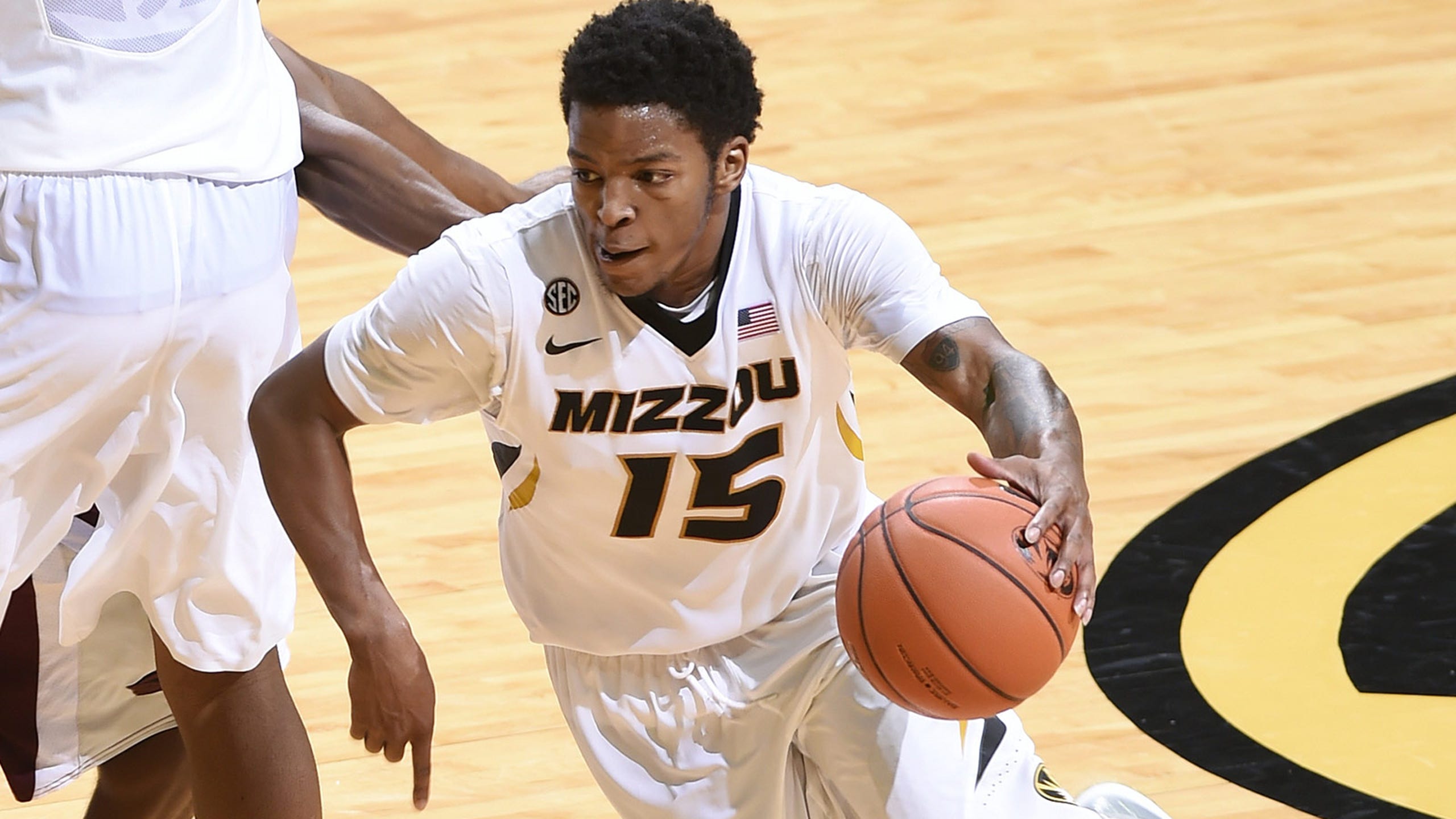 Mizzou improves to 2-0 with 73-55 win over Maryland Eastern Shore
BY foxsports • November 15, 2015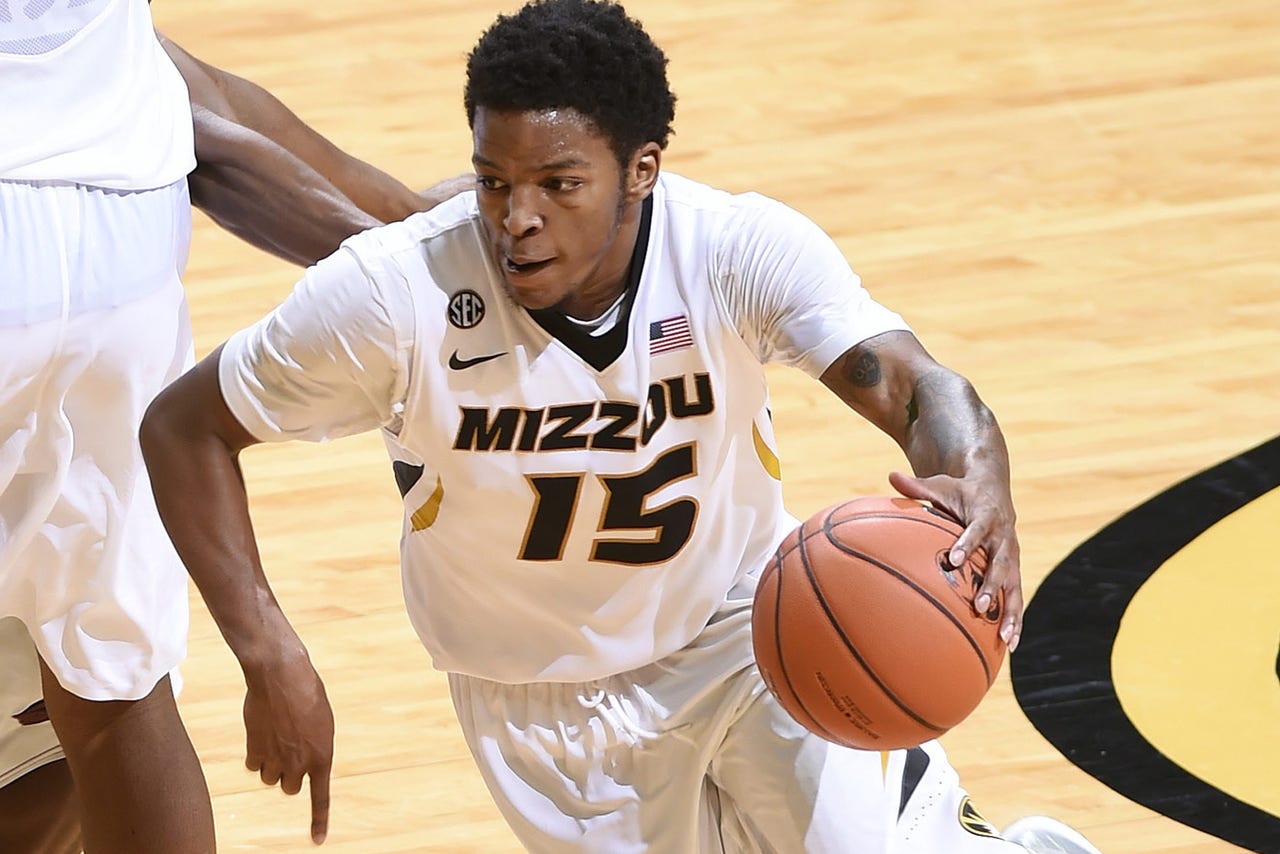 COLUMBIA, Mo. -- A balanced scoring effort helped Missouri defeat Maryland Eastern Shore 73-55 Sunday at the CBE Hall of Fame Classic.
Wes Clark led the Tigers with 15 points and three assists, shooting 3 of 6 from 3-point range. Kevin Puryear added 13 points and five rebounds, and Terrence Phillips had 13 points, three rebounds and two assists.
Hawks coach Bobby Collins said his team had scouted Clark's shooting, but was surprised by Phillips.
"He hit some big shots," Collins said of Phillips. "It seemed like he was on the end of every big run that (Missouri) had. He shot a few deep tonight that kind of stretched the lead."
Phillips, a 2015 graduate of Oak Hill Academy, made 3 of 4 3-point shots.
"It's always great to have a night like that where you can really shoot the ball," Phillips said. "That's really what I've been working on all summer."
After leading 34-32 at halftime, the Tigers used a 19-8 run to secure a double-digit lead in the second half. K.J. Walton scored 11 points off the bench, all of which came in the second half.
"K.J. was really good when he came in," Missouri coach Kim Anderson said. "He came in and just put his head down and drove."
Missouri (2-0) stepped up its defense in the second half, often using a full-court press. The Hawks (0-2) committed 10 of their 13 turnovers in the second half. Missouri finished with 11 points off turnovers.
Maryland Eastern Shore's Bakari Copeland led all scorers with 16 points as well as six rebounds. He finished 4 of 10 from the field, including 1 of 4 in the second half.
Missouri forward D'Angelo Allen saw his first action of the season, scoring two points and grabbing four rebounds in 15 minutes of play. Allen was withheld from Missouri's 92-53 exhibition victory over Missouri Western and did not play in an 83-74 season-opening victory over Wofford on Friday.
"D'Angelo came in and did a great job," Anderson said. "Not only defensively, but also on the boards, he was active. I thought he made some things happen."
The Hawks struggled defensively after halftime, committing 17 of their 25 personal fouls in the second half. Missouri finished 23 of 30 from the free-throw line while the Hawks shot 14 of 22.
Senior Devin Martin added 13 points and six rebounds for the Hawks.
Maryland Eastern Shore relied heavily on its 3-point shooting. The Hawks were 5 of 15 from 3-point range in the first half but shot just 2 of 5 in the second half.
"We have 10 new players," Collins said. "We're really trying to find our rhythm. Tonight I thought we took a great step in the right direction of getting better as a team."
TIP-INS
Missouri: The Tigers scored more points in their season-opening 83-74 victory over Wofford than in any game last season. Their season high a year ago came in an 85-79 loss at Auburn Jan. 10.
Maryland Eastern Shore: Coach Bobby Collins led the Hawks to an 18-16 record last season in his first year with the program. The 18 wins were the most in 41 seasons for the Hawks.
UP NEXT
Missouri visits Xavier Tuesday.
Maryland Eastern Shore visits Wofford Saturday.
---