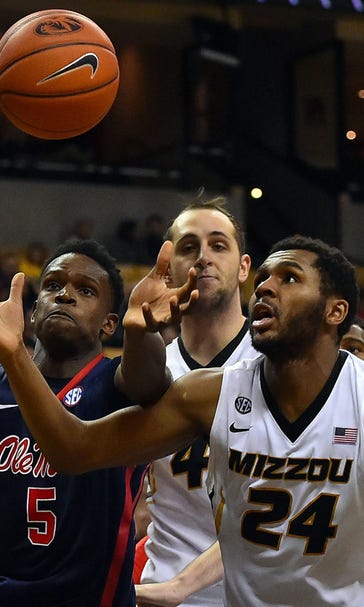 Mizzou drops 76-73 heartbreaker to Rebels
BY foxsports • February 3, 2016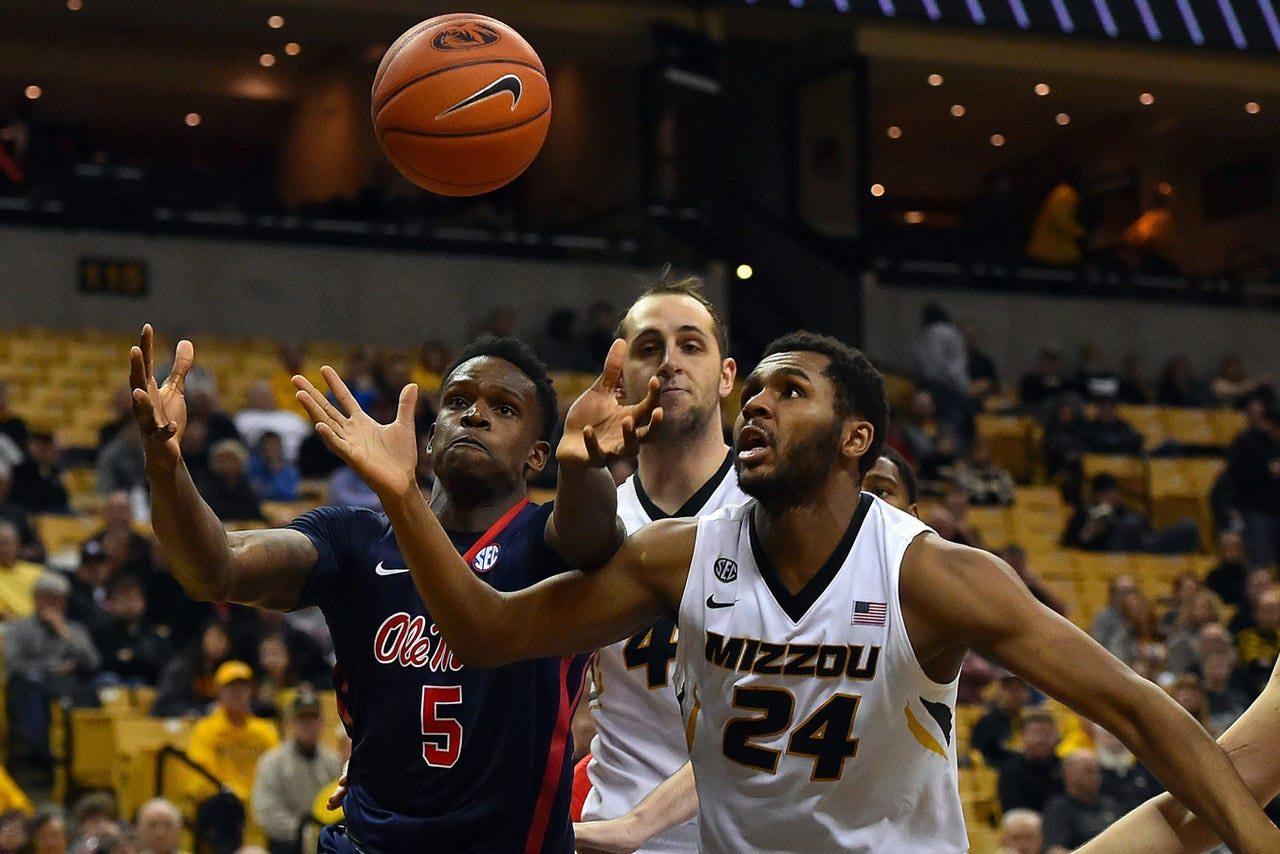 COLUMBIA, Mo. -- Missouri made Stefan Moody work for his points. Not quite hard enough, as it turned out.

The prolific guard had 23 points and hit two free throws after getting fouled in the lane to put Mississippi ahead by a point with 13.4 seconds left in a 76-73 victory on Wednesday night.

"I wanted Moody to try to turn the corner if he had an angle," coach Andy Kennedy said. "He had an angle and made a play."

Moody made just 6 of 18 shots against a defense geared to stop him. But he also matched his career best with eight rebounds and had five assists for the Rebels (14-8, 4-5 SEC), who won for just the second time in seven games.

"We knew the ball was going to be in his hands," said Terrence Phillips, who nearly tied Moody up. "He does what great players do, they go in the lane and do what they have to do."

Tomasz Gielo had 16 points including two 3-pointers in the final 1:33 to help Mississippi rally from a five-point deficit, and Rasheed Brooks had 15 points. Gielo was 4 for 6 from long range.

"We had some looks based on how people are guarding Moody," Kennedy said. "I was proud to see some of those other guys step up."

Wesley Clark had 20 points including 10 for 10 at the free-throw line for Missouri (8-14, 1-8 SEC), which has lost seven in a row. The Tigers have a pair of three-point losses in the slump and erased a 10-point deficit early in the second half before squandering a five-point lead in the final 1:52.

Phillips added 14 points and five steals, Namon Wright had 12 points and eight rebounds and sub Cullen Vanleer had 10 points for the losers.

Clark added five assists but committed six turnovers.

"We competed for 40 minutes, we fought our way back," Phillips said. "This was a winnable game. We were right there."

Mississippi hit a season-best 14 3-pointers in 31 attempts, five of them by Moody and four by Gielo. The Rebels have won four in a row in the series.

Kevin Puryear's dunk gave Missouri its largest lead at 71-66. Clark's layup attempt rolled in and out with 27 seconds left with a chance to put the Tigers up by three.

"This is hard, it's frustrating," coach Kim Anderson said. "If we play like this, we can win some games."

Moody entered with an SEC-leading 23.6-point average and had 14 points in 19 minutes in the first half, helping Mississippi build a 35-30 lead. Missouri stayed in it despite 34.6 percent shooting by going 9 for 13 at the line.

TIP-INS

Mississippi: Moody has made a 3-pointer in 35 consecutive games and equaled his rebounding best against Georgia Southern on Nov. 16. ... F Sebastian Saiz, second in the SEC averaging 9.8 rebounds, missed his fifth straight game with an eye injury but the Rebels still had a 36-32 rebounding edge. Kennedy said the Rebels will be shooting more 3-pointers until Saiz gets back.

Missouri: Sophomore reserve G Tramaine Isabell played for the first time in four games, the last game a benching, but just barely with a missed shot in three minutes in the first half. He topped 20 minutes each of the last four games before the sit-down. Vanleer totaled 10 points the previous five games.

SO CLOSE

Both teams were 22 for 52, 42.3 percent.

UP NEXT

Missouri plays at Alabama on Saturday.
---
---