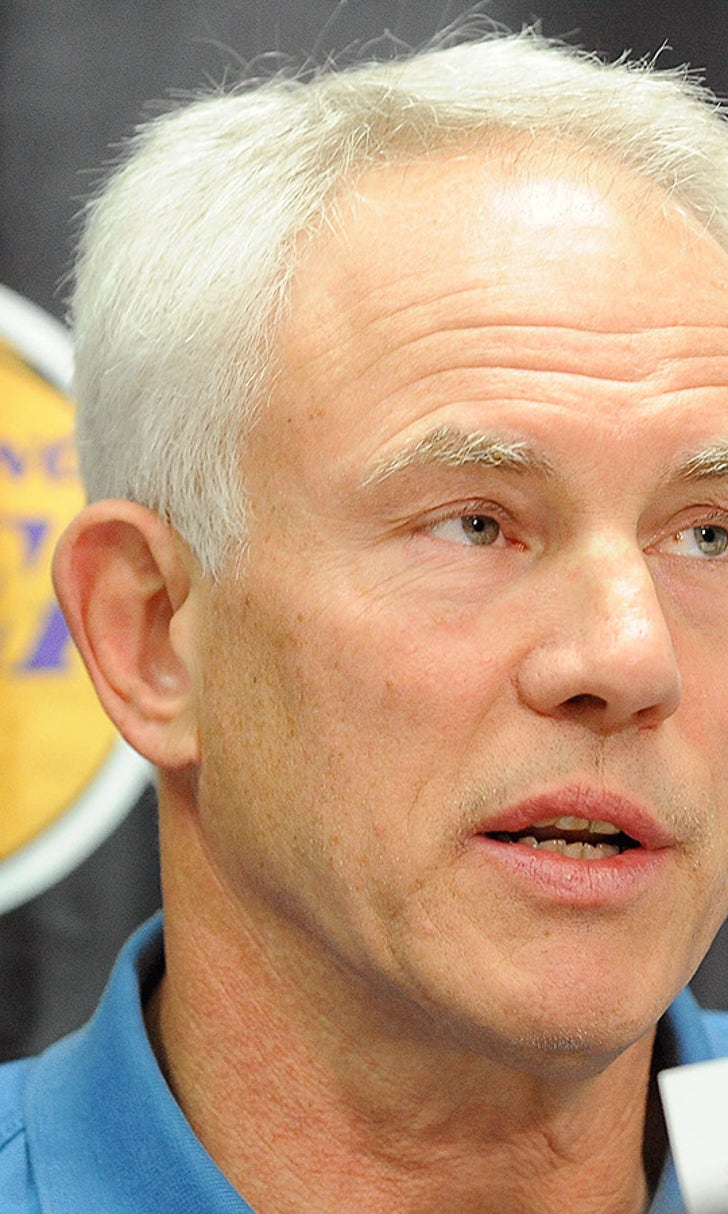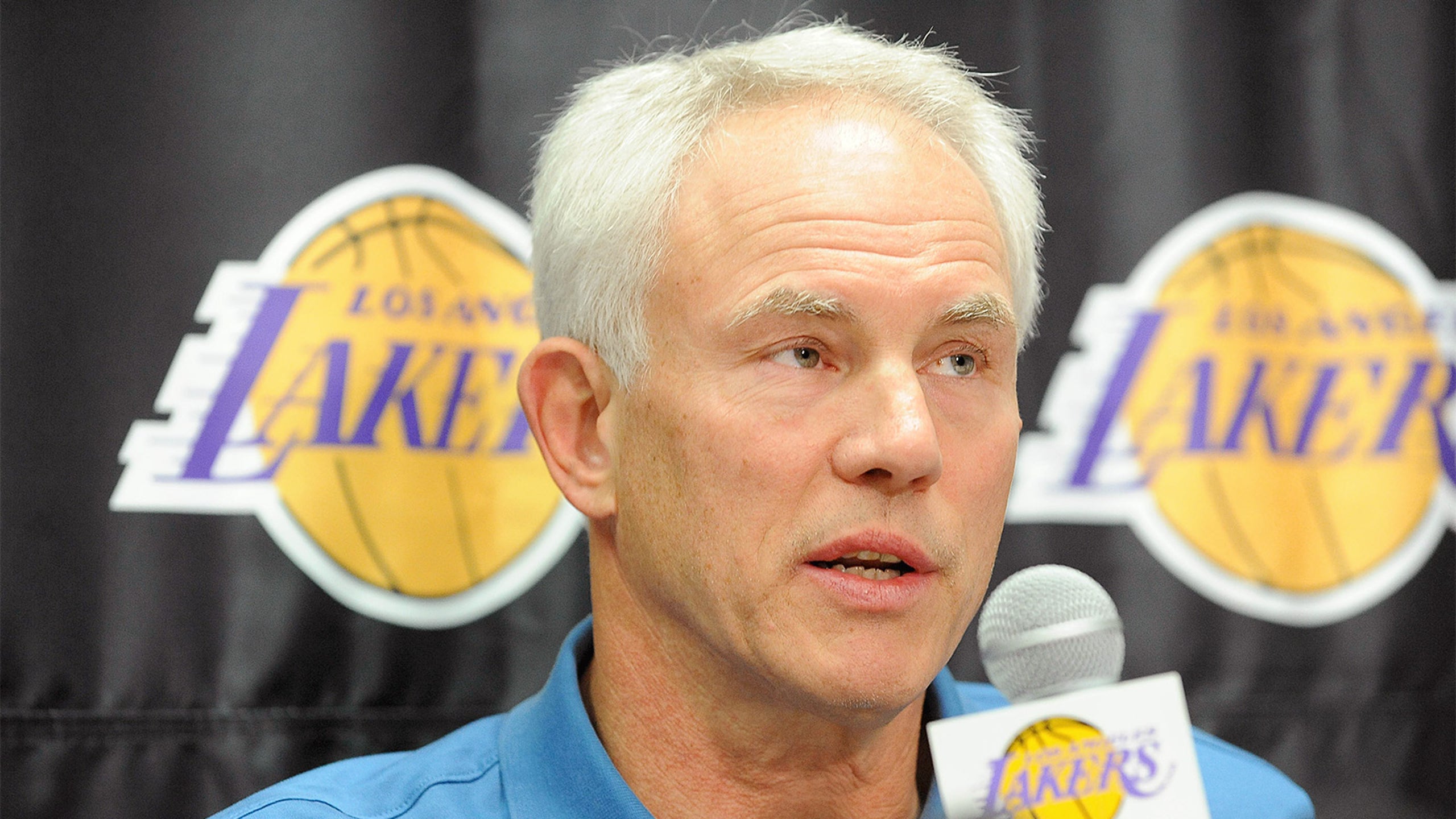 Mitch Kupchak: The Lakers 'are not having a good year'
BY foxsports • February 20, 2014
Kobe Bryant has never been shy about being vocal. He came to the aid of teammate Pau Gasol on multiple occasions during multiple trade rumors.
On Thursday, he took to Twitter to express his thoughts on the player he dubbed "Vino Blanco," Steve Blake, being traded to the Golden State Warriors.
"Not cool with @SteveBlake5 being gone AT ALL," Bryant tweeted. "One of my closest teammates and psycho competitor."
Once the summer rolls around Lakers general manager Mitch Kupchak, who has money to spend, expects that he'll hear from Bryant on how to use that money.
"I'm sure he'll tell me the player that he'd like to have," Kupchak said when meeting the media at the team facility on Thursday afternoon. "If it's in line with what we would like to have then I think there will be some influence but if we're on opposite ends then there probably won't be much influence."
Kupchak isn't sugarcoating what's happening with the Lakers this season, saying "we are not having a good year."
However, he says it's not so different than the 2004-05. In the season immediately following the trade of Shaquille O'Neal to the Miami Heat, the team found itself in the lottery -- a destination they're headed for at season's end.
What's different are the nuances that come with Kupchak's job. With rule changes brought on by new collective bargaining agreements, the margin for error is a lot slimmer than it used to be when making personnel decisions.  
"It's a bigger challenge now than it ever was," he said.
With that in mind, he has to make sure what he does is geared towards success in the future. Hence, the Blake deal. Contrary to popular belief, it wasn't a deal done with financial relief in mind.
"The organization is not motivated by saving X-number of dollars," Kupchak said.
It was a deal done to free up playing time for Jordan Farmar, and give Kendall Marshall the playing time at the point guard position that "he earned."
In 17 games as a starter, Marshall is averaging 12.5 points and 12.2 assists per game. He has seven games this season with 14 or more assists which is tied with the Clippers Chris Paul for the most in the NBA.
When it comes time for free agency and trying to build this team back up to the high standard of its fans, the Lakers general manager says he will do his due diligence in making sure it's the right moves to fit with the components already in place.
He anticipates a healthy Bryant in 2014-15, the services of a good draft pick, and hopefully the services of an impact free agent who may or may not be "in line" with Bryant's wishes.
"It's reasonable to think that every now and then or maybe once every 10 years or once every 15 years you might have a bad year," Kupchak said. "Our hope and our desire is that next year will be a lot better than this year. We have the tools to begin that process."
---