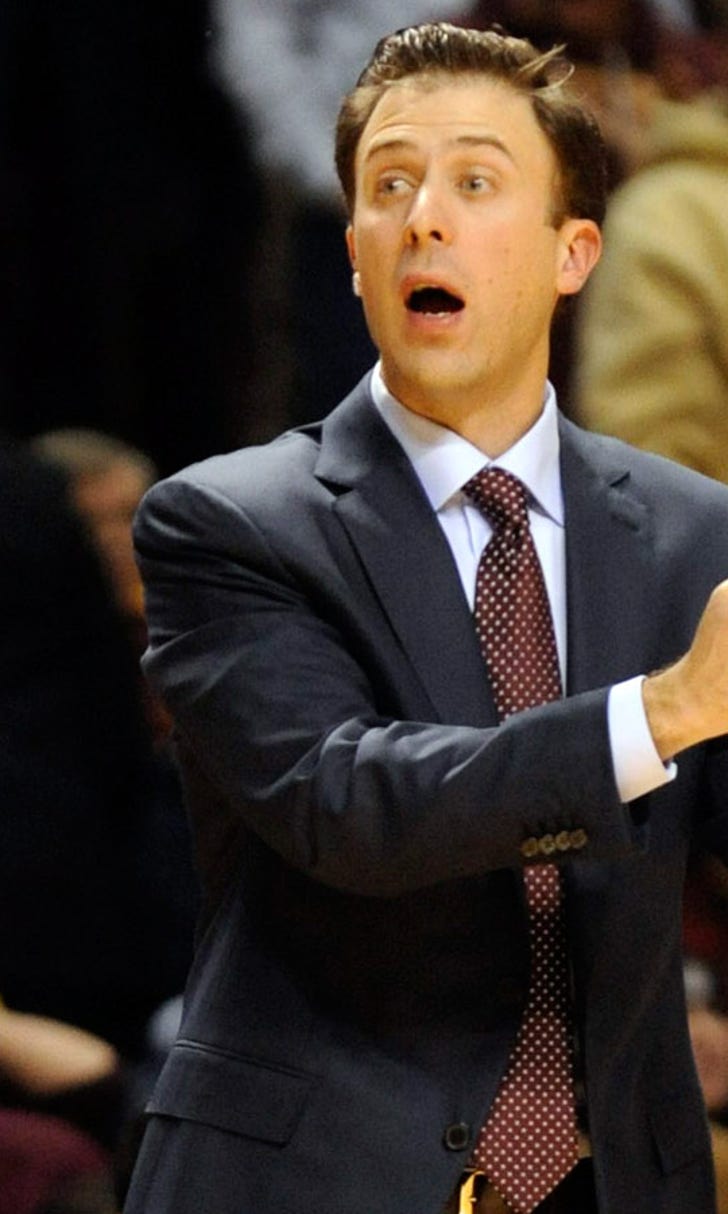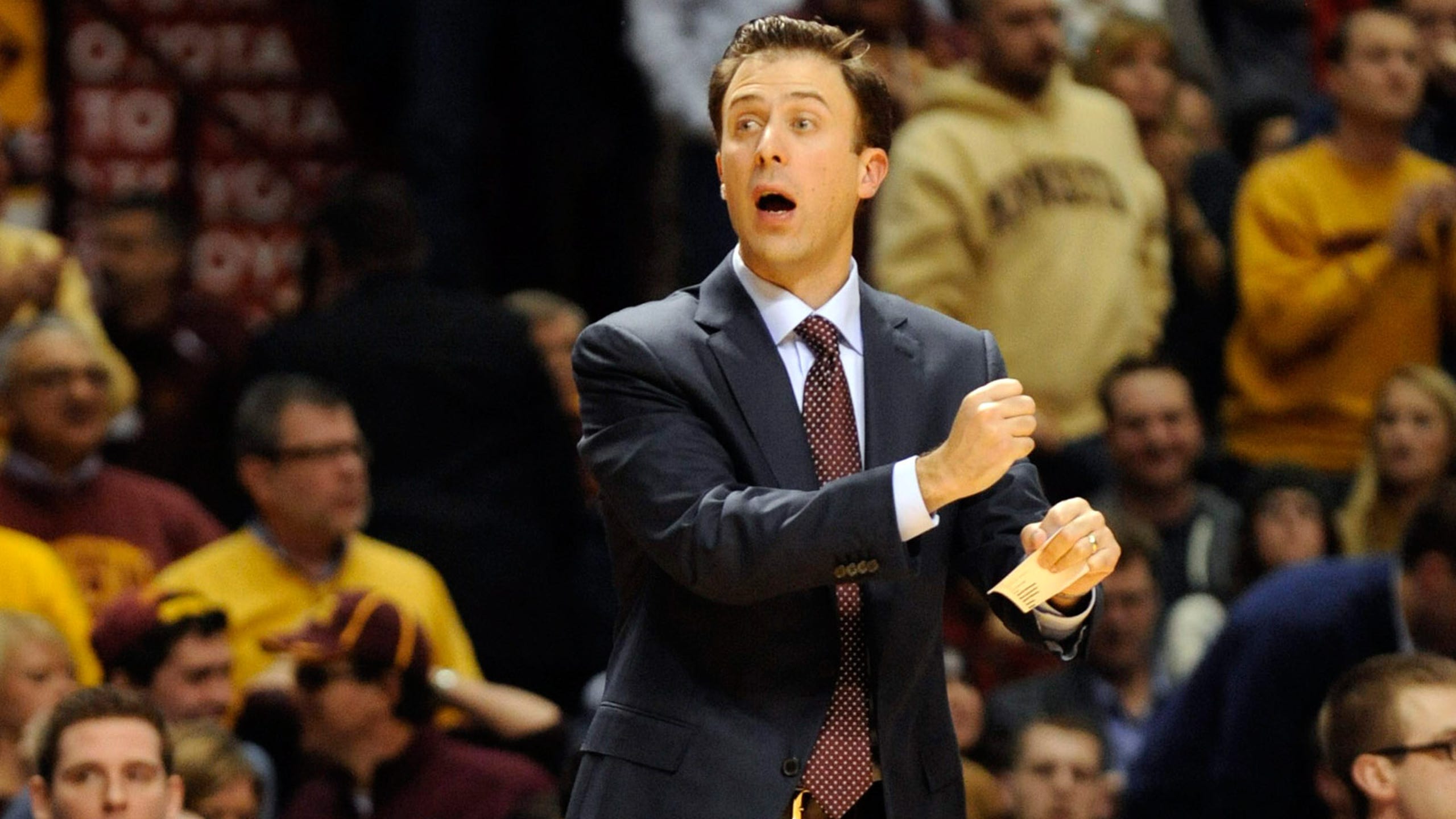 Minnesota, Pitino continue to surprise with upset of Wisconsin
BY foxsports • January 23, 2014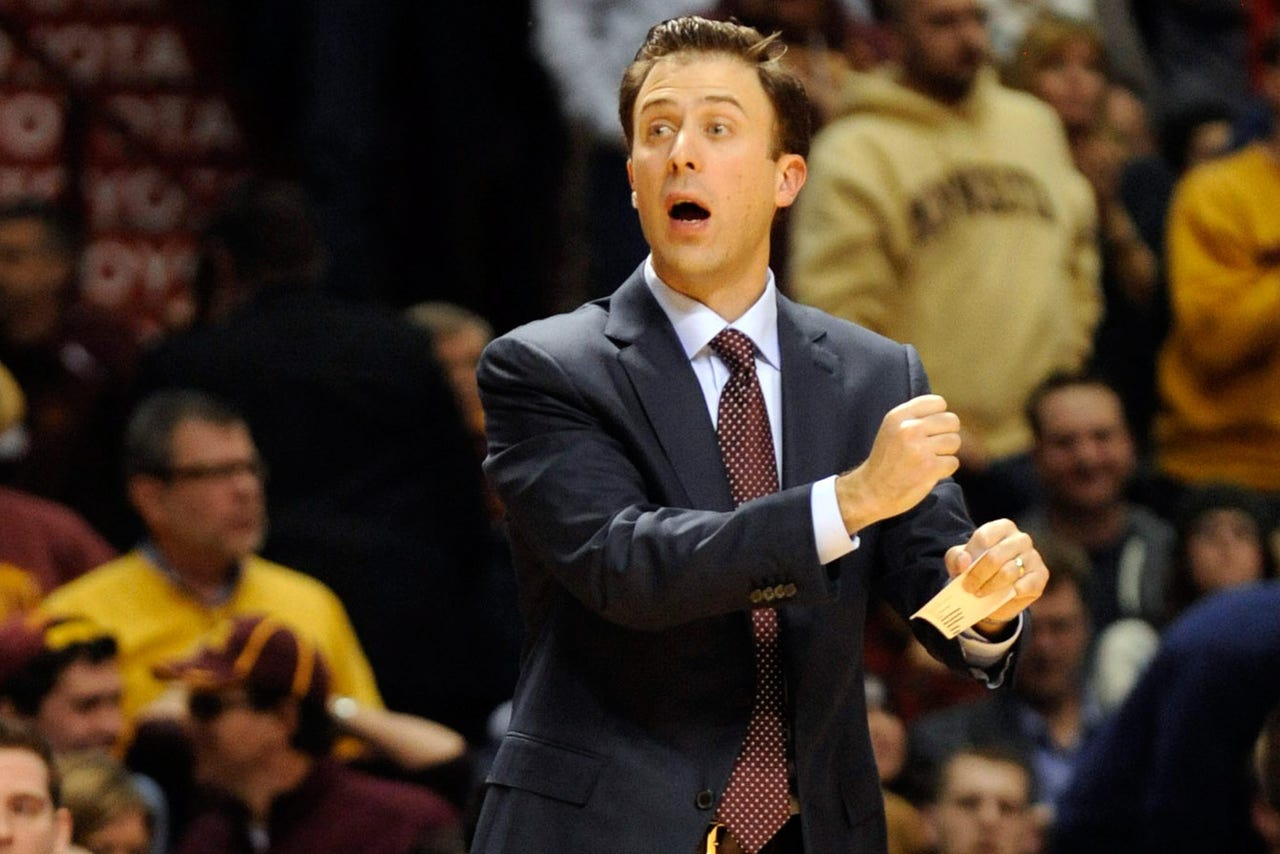 MINNEAPOLIS -- Bo Ryan has been a head coach longer than Richard Pitino has been alive.
Well, almost.
Ryan began at UW-Platteville in 1984, just two years after Pitino was born. On this night, though, it was the young gun teaching an old dog new tricks.
The 31-year-old Pitino outcoached the 66-year-old Ryan from start to finish. That youthful exuberance was on full display late in the second half of Minnesota's 81-68 win over the visiting Badgers. As a Gophers player scored to extend the lead, Pitino jumped up and down on the sideline. Meanwhile, Ryan could be found at the other end wearing his usual scowl as his team suffered its third straight defeat.
In this matchup against one of Minnesota's biggest rivalries, Pitino is a perfect 1-0. And as he outdueled one of the Big Ten's longest-tenured coaches, Pitino hardly looked like a newcomer.
"He's got a ton of energy when he's coaching," said senior Austin Hollins, who scored 11 points in the win. "He wants us to have a ton of energy when we're playing. I think that translates to us on the floor. I think we really showed that tonight."
Pitino admitted on Tuesday that he didn't know a ton about Minnesota's rivalry with Wisconsin before arriving on campus last April. It wasn't until assistant coach Ben Johnson -- a Gophers alum -- explained just how big this game was.
As Johnson talked up the border battle leading up to Friday's contest, Pitino tried to downplay it as just another Big Ten game.
"He goes, 'No, this is Wisconsin. You don't understand,'" Pitino said. "So I probably don't understand it. I tell people how much I respect their program and coach Ryan, and they look at me like they want to knock me out. But I do. I've got unbelievable respect for them and I've got unbelievable respect for him as a coach."
Pitino quickly found out Wednesday just what Johnson meant about this rivalry, and the 14,625 fans who packed Williams Arena to the rafters helped give Pitino a crash course. The Gophers' first-year head coach lauded the uniqueness of the Barn and praised Minnesota's fans for their support.
As the Gophers raced out to a six-point halftime lead and eventually a 13-point win over the No. 8 Badgers, Williams Arena may have been at its most deafening point in Pitino's brief tenure.
"I'm real happy for our fans because I don't think they understand how good they are, our fans," Pitino said. "I don't think they understand how good the Barn is as a home-court advantage. People keep asking me, what would I do to change it? I would not change one thing about it. I really wouldn't."
Minnesota won Wednesday's game with its best player watching on a television in the training room. Guard Andre Hollins suffered a sprained ankle just 16 seconds into the game when he landed on the foot of Wisconsin guard Josh Gasser. Hollins writhed in pain before he was helped off the court and down into the locker room. He was on crutches in the locker room postgame and will have an MRI on Thursday to determine the severity of the injury.
Yet without his top scorer and one of his team captains, Pitino never panicked. Instead, he got the most out of his bench as a handful of players stepped up in Hollins' absence. Senior Malik Smith scored 14 points off the bench, while center Mo Walker had a career-high 18 points in 24 minutes. And 5-foot-9 point guard DeAndre Mathieu chipped in 18 points -- 13 of which came in the second half.
The Gophers capitalized when Wisconsin center Frank Kaminsky got into early foul trouble, scoring 22 points in the paint in the first half, thanks in large part to Walker's 14 points at the break. That trend continued after halftime, although Mathieu was the one slashing through Wisconsin's interior defense like a hot knife through butter.
When all was said and done, the Badgers headed back to Madison with their third straight loss while the Gophers celebrated another big win against a Top 25 program. The students refrained from storming the court after the win, a sign that these fans now expect to win games like this.
Pitino now has 15 wins as Minnesota's head coach, but this one may have been the biggest yet for he and his troops.
Yet even after the big victory, Pitino has made sure his players remain level-headed. Just last week Minnesota was heralded after a win against then-No. 11 Ohio State, only to lose by 21 on the road at Iowa the following game.
"It gives us confidence, but we can't get too confident from this win," Mathieu said. "We can't get our egos up from this win. . . . Coach tells us when we work hard, you can have confidence. But he'll make sure this time our egos don't get too big."
Pitino's ego hasn't swelled during Minnesota's 15-5 start, but his profile as a head coach has. Coming into the season, the only thing many Gophers fans knew about the one-time Florida International coach was his famous last name.
If Minnesota continues to play like it did Wednesday, Pitino will continue to make a name for himself.
"I didn't have any type of expectations at the beginning of the year, just because I didn't know what I was really getting into with the team," Pitino said. "I do think that we've got very good chemistry. When things are clicking, it's tough to overcome. I think these guys truly believe that the whole is greater than the parts. . . . Now we've got to make sure we remain humble and hungry."
Follow Tyler Mason on Twitter
---