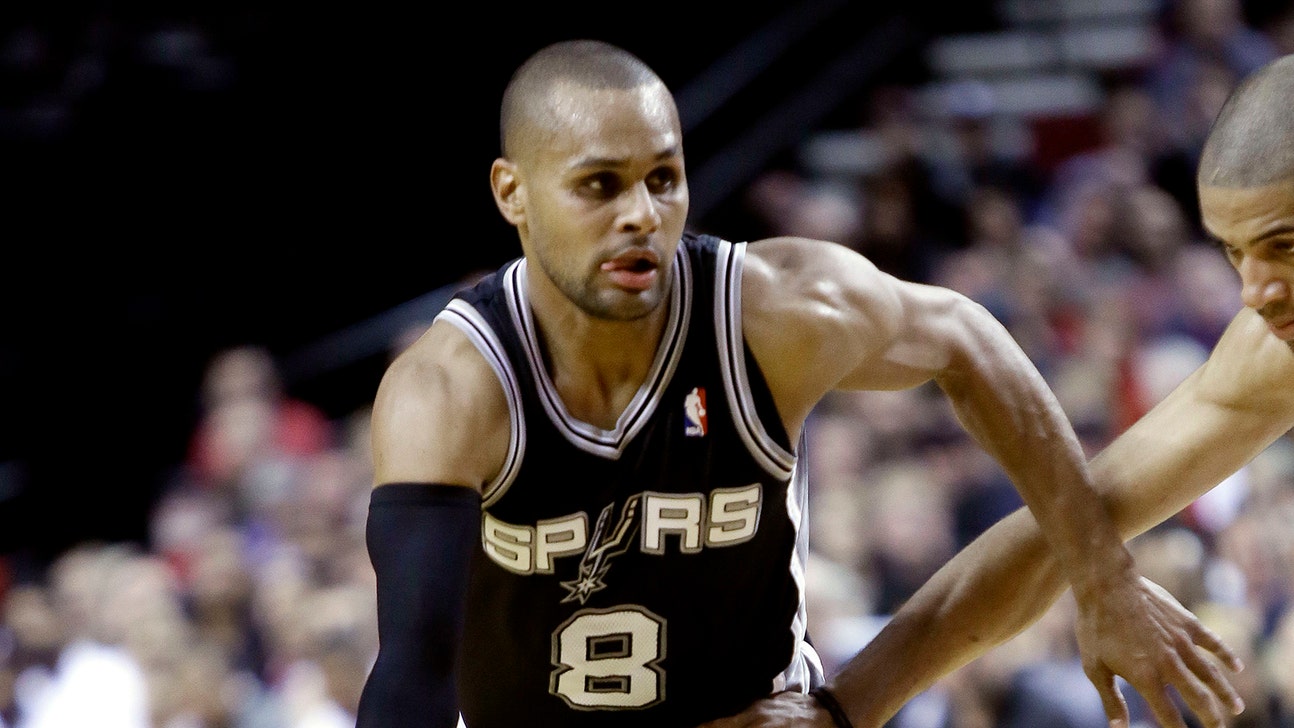 Mills scores 29 points and Spurs edge Blazers
Updated
Mar. 5, 2020 1:22 a.m. ET

PORTLAND, Ore. (AP) - Patty Mills came off the bench to score 29 points, Marco Belinelli hit a go-ahead 3-pointer with 1:34 remaining and the San Antonio Spurs defeated the Portland Trail Blazers 111-109 Wednesday night in a battle of short-handed teams.
Mills scored 24 points during the second half to lead the Spurs, who rested starters Tim Duncan and Tony Parker.
Belinelli had 20 points and Manu Ginobili 16 for San Antonio, which sat Kawhi Leonard with an injured right hand.
Damian Lillard scored 31 points, Mo Williams added 19 and Wesley Matthews had 18 for Portland as both teams had six players score in double figures.
Trail Blazers forward LaMarcus Aldridge, the team's leading scorer and rebounder, missed the game with a groin injury and is expected to be out at least a week. Also sidelined were forward Joel Freeland (knee) and center Meyers Leonard (ankle).
Trailing 81-79 after three quarters, San Antonio took command when Danny Green hit back-to-back 3-pointers to fuel a 10-0 run at the fourth quarter's outset. The Spurs led by as many as 10 points, but the Blazers eventually pulled even at 101-101 on Matthews' steal and dunk with 1:52 remaining.
On San Antonio's next possession, Belinelli hit a 3-pointer from the top of the key with 1:34 left to put the Spurs back on top.
Portland led by as many as eight points during the first half, and settled for a 52-51 halftime lead. The Spurs were able to cut into a 30-22 deficit by hitting four 3-pointers during the final four minutes of the second quarter, two by Belinelli.
Both teams had big runs during a free-flowing third quarter. Mills finished an 8-2 run with a layup to give San Antonio a 69-61 lead. Portland responded with seven consecutive points, then took a 79-75 lead when Mo Williams scored six consecutive points late in the quarter.
NOTES: Portland was the last NBA team to use the same starting lineup this season until Wednesday, when Dorell Wright replaced Aldridge against the Spurs. . Splitter returned to the lineup after missing the past four games with a calf injury. . Blazers' forward Victor Claver, who hasn't played since Nov. 15 and has logged just three minutes of playing time this season, made a first-quarter appearance and played seven minutes . San Antonio concludes a nine-game road trip that began Feb. 3 on Friday at Phoenix. . Before Wednesday, San Antonio was 1-9 in its past 10 games at Portland.


---