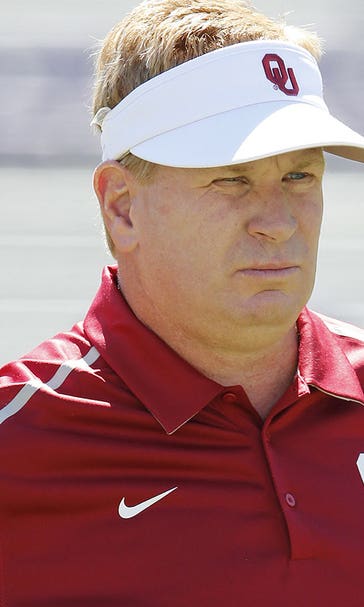 Mike Stoops moves from sideline to upstairs for Sooners
BY foxsports • September 7, 2015
Mike Stoops decided to change his viewpoint for the first time since he's been at Oklahoma.
The Sooner defensive coordinator and brother of head coach Bob Stoops has always been on the sideline calling signals and plays for the Sooners, but Saturday against Akron, Mike Stoops moved upstairs. And it seemed to work.
"I thought our ability to see subs and to have a call sooner has been much more fluid and easier," Bob Stoops said of the switch.
Oklahoma won the game over Akron, 41-3.
"The biggest thing is getting communication," Mike Stoops said after the game. "I can see things when a call isn't right or a kid isn't rotating the right way. Now I just have to yell through one of those guys," he said. "I can tell when somebody is not ... in the secondary, you saw we had some guys out of place and you have to be able to see it and communicate it to them. It's mostly about the communication, but I thought it was all good tonight."
---
---