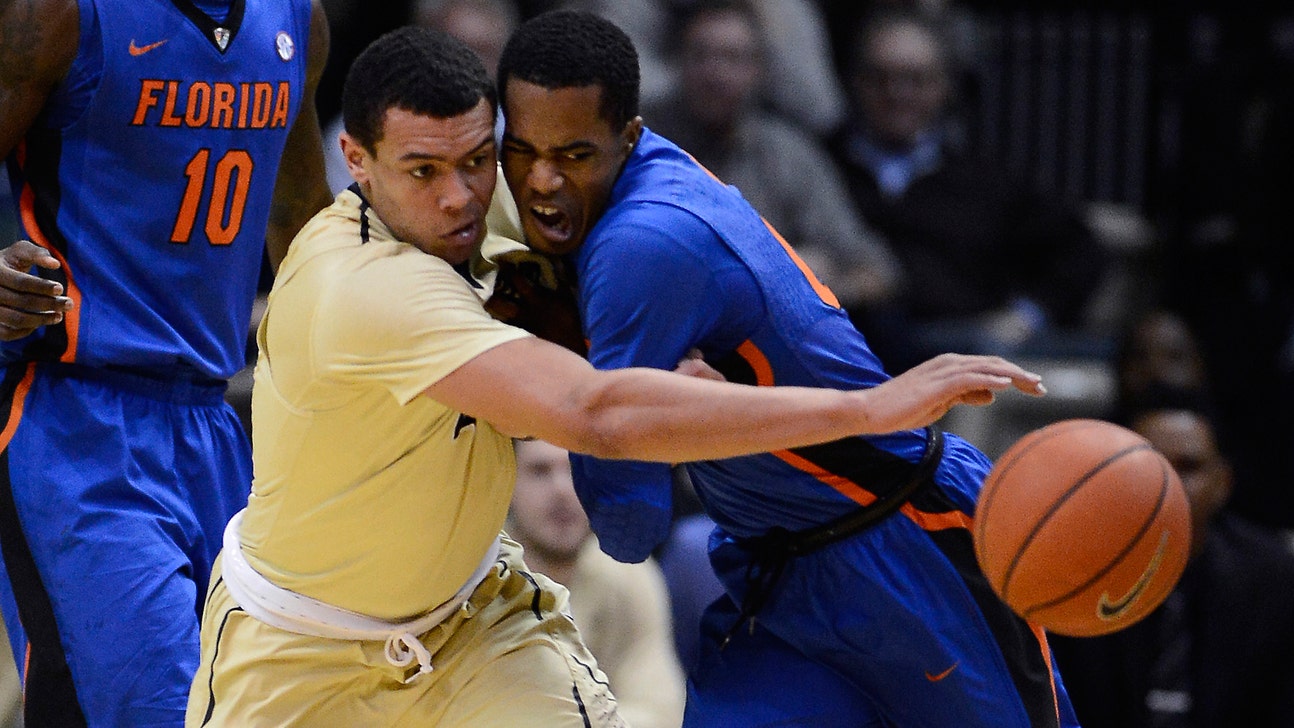 Michael Frazier's big second half not enough for Florida in loss to Vanderbilt
Published
Feb. 3, 2015 11:30 p.m. ET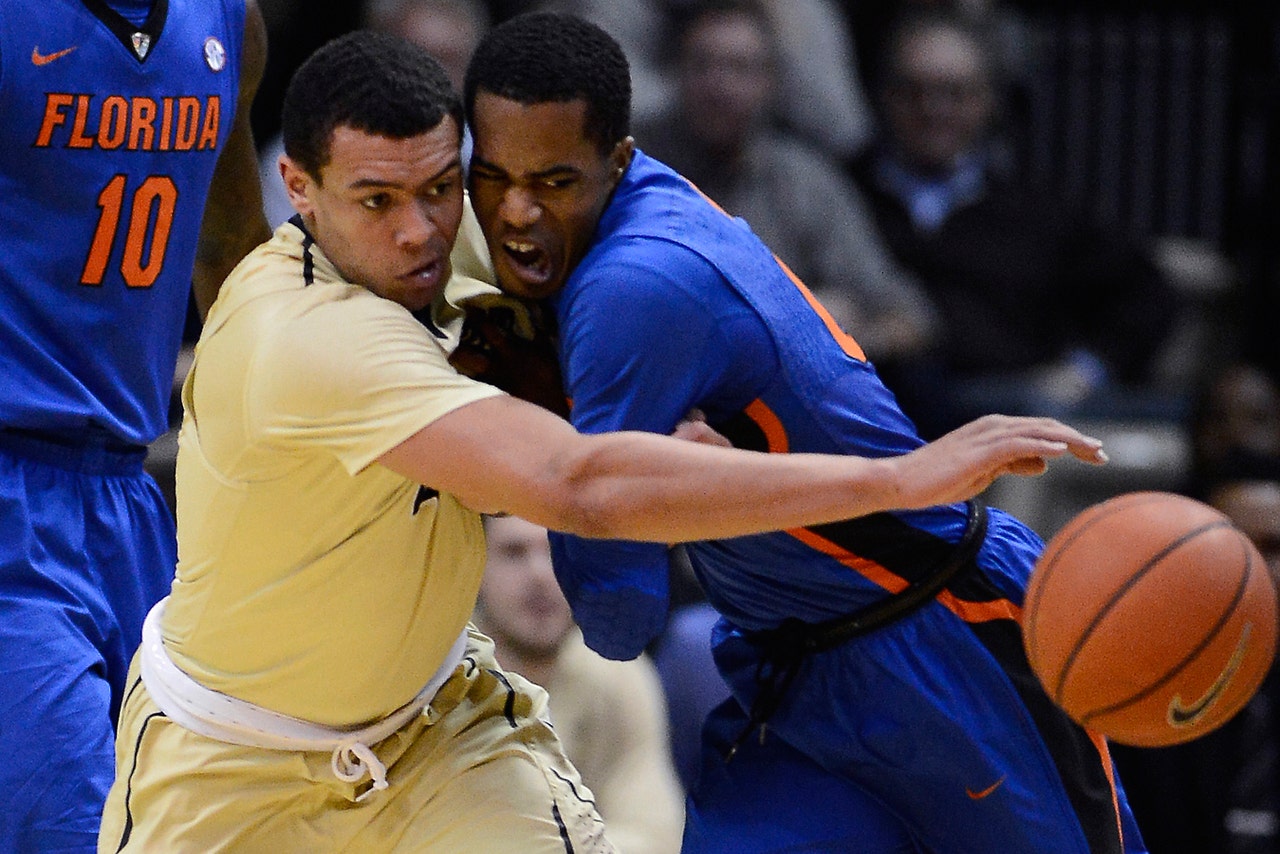 NASHVILLE, Tenn. (AP) -- James Siakam scored 12 points, grabbed 11 rebounds and blocked five shots as Vanderbilt snapped a seven-game skid in the Southeastern Conference by beating Florida 67-61 Tuesday night.
The Commodores (12-10, 2-7) got their first win since Jan. 6 by opening the game by scoring the first 15 points, and they never trailed. They held off Florida down the stretch, outrebounding them 42-26 and outshooting the Gators at the free throw line where they hit 18 of 24 in the second half alone.
Riley LaChance scored 15 points for Vanderbilt, and Damian Jones added 13. Wade Baldwin IV added 11.
The Gators (12-10, 5-4) now have lost four of their last six. Michael Frazier II scored a game-high 21 points, and Eli Carter added 12.
Vanderbilt led 31-23 at halftime. Frazier, scoring 14 of his points in the second half, kept the Gators close, and they got within three a couple times, the last when Carter followed his 3-pointer with a jumper to get within 54-51 with 6:52 left. LaChance hit his fourth 3-pointer, and Baldwin added three free throws to push the lead back out.
TIP-INS
Florida: Dorian Finney-Smith came in as the Gators' leading scorer. He fouled out for the third time this season, this time with 8:53 left. He finished with only four points, well below his average of 13.4 points per game. ... The Gators hit only two of their final 10 shots.
Vanderbilt: The Commodores hit more free throws in the second half than Florida attempted the whole game (13 of 16). Vanderbilt wound up 29 of 42 at the line. .... Vanderbilt's 15-point lead at the start was its biggest since the Commodores' last win when they were up 19 against Auburn on Jan. 6. ... Siakam tied his career-high with his five blocks. Vandy had a 9-2 edge in blocks.
STREAKING
Vanderbilt's opening run took advantage of the Gators missing their first nine shots. Then Florida scored its first bucket on a layup by Alex Murphy, and the Gators wound up scoring 10 straight.
UP NEXT
Florida hosts top-ranked Kentucky on Saturday night.
Vanderbilt hosts South Carolina on Saturday.
---