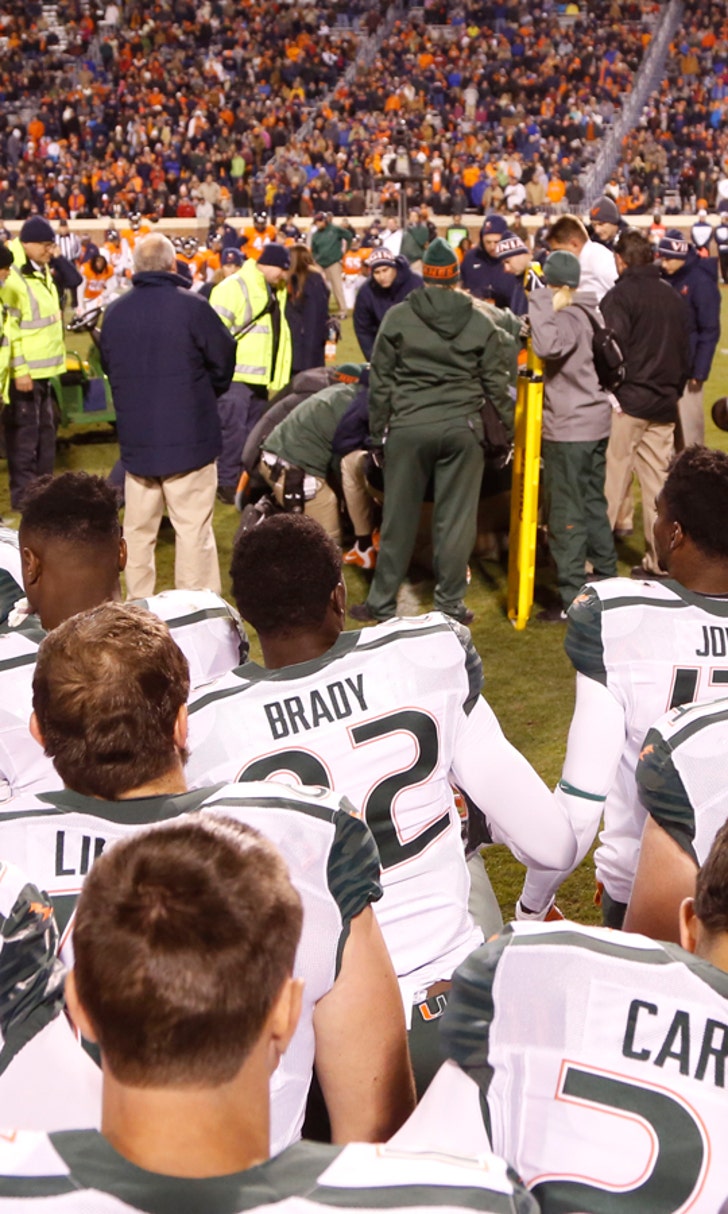 Miami WR Herb Waters dealing with sprained neck after scary moment Saturday
BY foxsports • November 23, 2014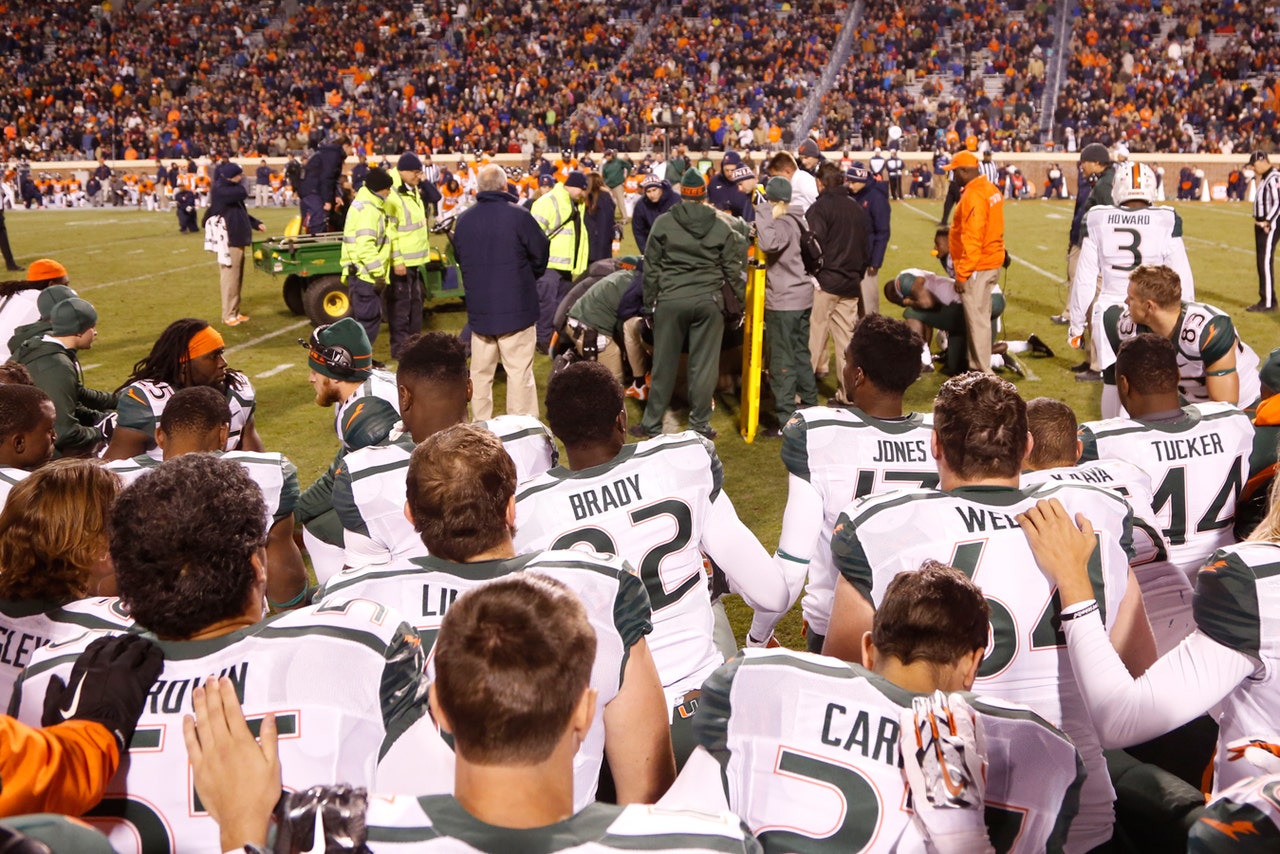 University of Miami junior wide receiver Herb Waters suffered a sprained neck but is in "great spirits right now," head coach Al Golden said during Sunday afternoon's teleconference.
With 1:32 remaining in the third quarter of Saturday night's 30-13 loss to Virginia in Charlottesville, Mason Thomas met Waters, who was getting ready to block during a kickoff return, with his hands and helmet to Waters' helmet. The force knocked Waters backward, and he fell to the ground and remained on his side.
Teammates kneeled on the field as Waters was attended to by medical and athletic training staffs. Junior running back Duke Johnson could be seen crying, while senior wide receiver Phillip Dorsett stood nearby.
Golden, who called Waters "excellent as a blocker on kickoff return," communicated what Dr. Lee Kaplan told him to the team: Waters' extremities were good. He even motioned his right hand to teammates before leaving on a stretcher.
After being taken to a local hospital for tests, which came back negative, Waters received clearance to travel back to Miami on the plane with the team. Golden said would know more by the middle of the week.
"It's a lot," Golden said. "It's a scary moment whenever somebody goes down like that. You really don't know what's actually going on and most of us who aren't in the medical industry don't really understand the difference between precautionary protocols and whether we're doing that because of the severity of the injury. It was a scary moment, and we all said a prayer for Herb and we're glad he's going to be healthy."
Earlier in the game, with 2:21 left before halftime, Waters appeared shaken up after a hard hit on a reception. He remained on the sideline to be checked on. Golden wasn't sure whether the neck sprain originated from the third-quarter kickoff return hit and then got worse as he fell to the ground.
Golden said the Hurricanes will be "careful and see where he's at the next couple of days." Waters has 20 catches for 277 yards and a touchdown through 11 games (four starts).
"They all have evidence that Herb is OK," Golden said. "Not only did he go back on a plane with us last night, but able to communicate throughout the plane that he's going to be fine. They saw him around the training room today getting treatment. From that standpoint we're very fortunate that he's OK and we're happy for him and obviously it's a relief."
You can follow Christina De Nicola on Twitter @CDeNicola13 or email her at cdenicola13@gmail.com.
---