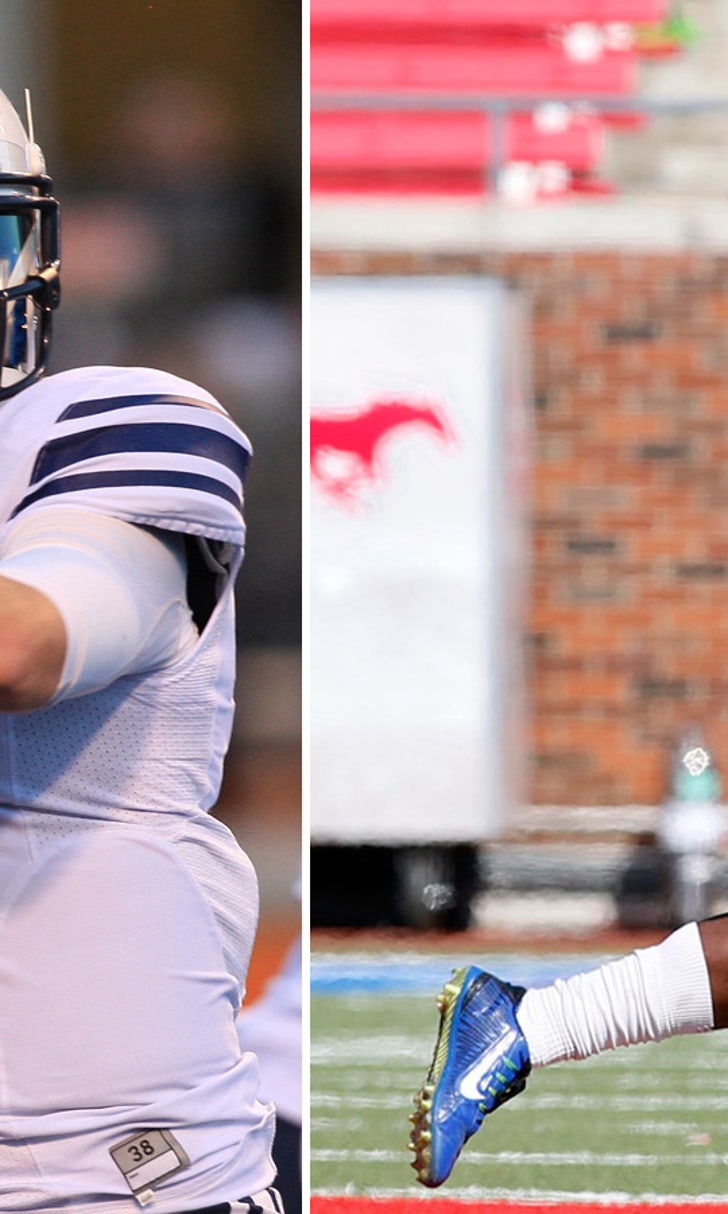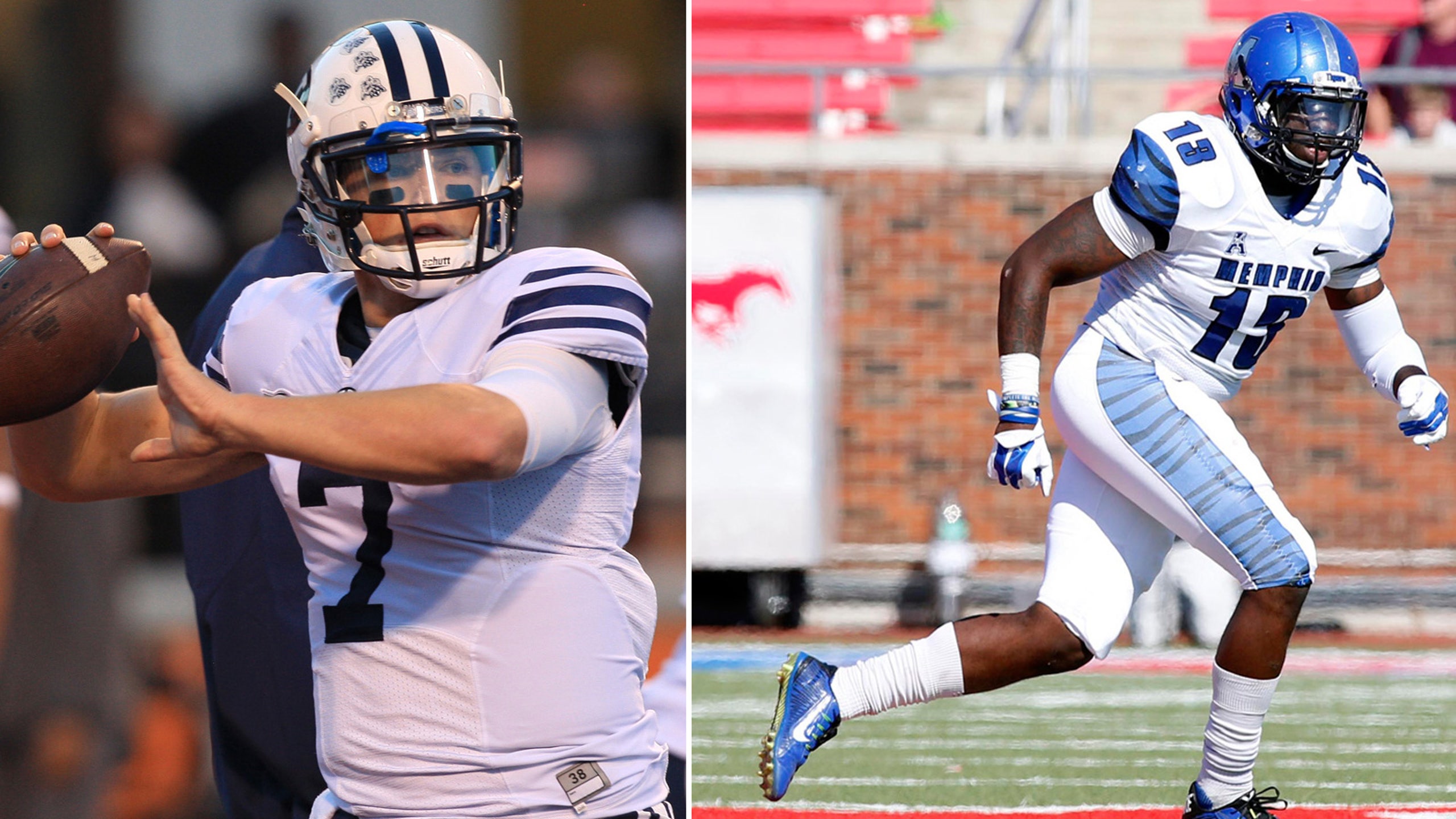 Miami Bowl breakdown: BYU-Memphis
BY foxsports • December 17, 2014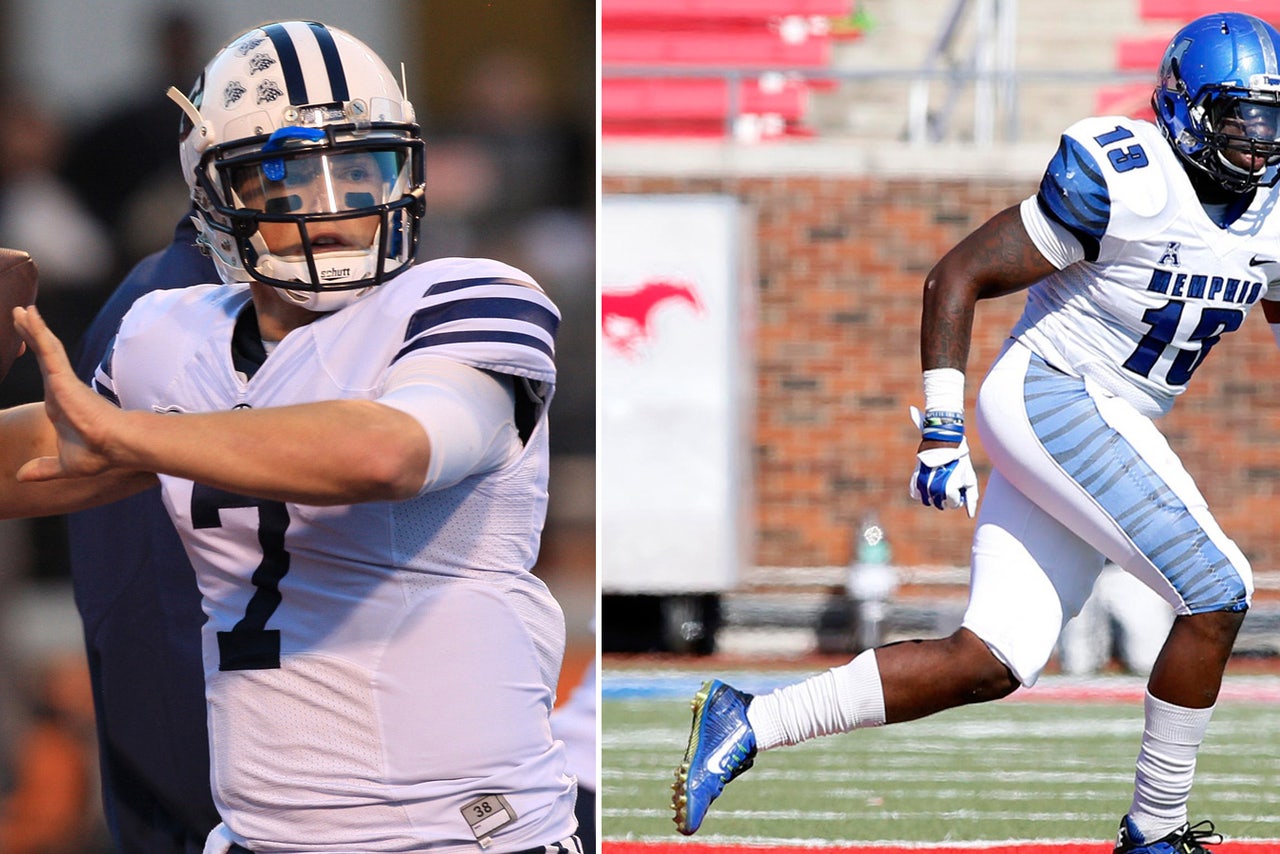 Some people will sit down to watch the Miami Bowl and focus in on BYU quarterback Christian Stewart or Memphis linebacker Tank Jakes. Zoom out, however, and watch a classic football matchup: a powerful offense versus a stout defense.
BYU averaged 36.2 points per game this season, only 19 teams in the country lit up scoreboards more often. The Cougars can't boast an elite passing attack or a bruising rush game, but they move the football better than most teams in the country. BYU ranked 11th in the country with 25.3 first downs per game.
While BYU churns yardage and scores points with relative ease, Memphis is equally adept at keeping offenses in check.
The Tigers allowed just 34 scoring drives this season (26 touchdowns and eight field goals) and gave up just 17.1 points per game, good for fifth in the nation.
Stewart saved his best game for last when he tossed for 433 yards and five touchdowns in a win against California. He was on the bench for the first four games as Taysom Hill was running the show, but in eight games Stewart put up a respectable 2,273 passing yards and 22 touchdowns with six interceptions.
Jakes was co-Defensive Player of the Year in the AAC, and is an absolute beast coming off the edge. Yes, he's undersized and not known on a national level, but savor watching his final college game. Jakes will be playing on Sunday's in the very near future.
14: Over his last four games, Stewart has 14 touchdown passes and just one pick with 320.3 yards per game on average.
15.5: Jakes led the American Athletic Conference, and was 24th nationally, with 15.5 tackles for loss.
82: While Memphis gets a ton of credit on the defensive side of the football, running back Brandon Hayes can change games too. He had more rushing plays of 20 yards or more than any rusher in the AAC, and at 82 yards per game was second in the conference in rushing.
50: In 53 trips inside an opponent's 20-yard line, Memphis has scored 50 times. The Tigers have the best red-zone efficiency in the country at 94.34 percent.
BYU slapped teams around over the last month of the season. Over its last three games -- all wins -- the Cougars scored 49.3 points per game. They should be able to score enough in the Miami Bowl to come out on top.
Memphis' great defense will make BYU work for the points it gets. But in the end the Tigers aren't going to be able to keep up on the scoreboard with the Cougars.
---