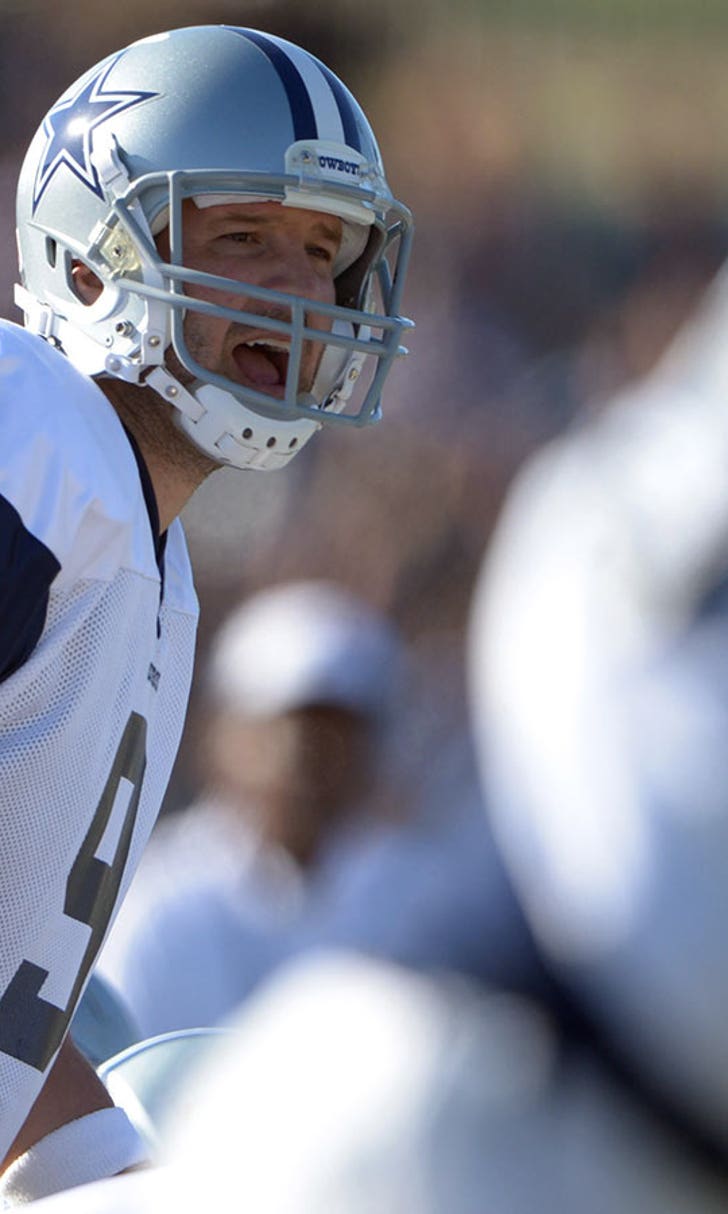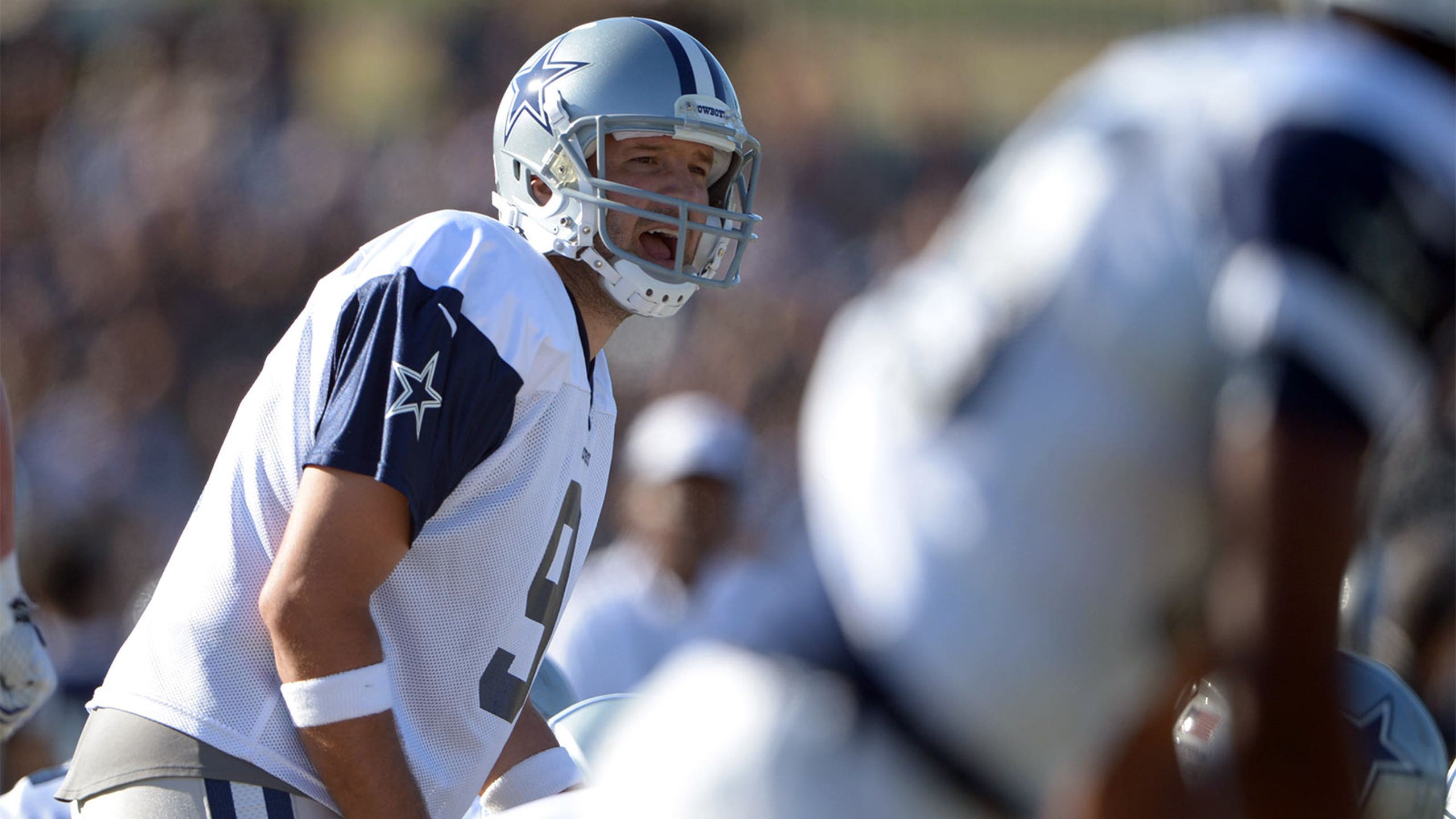 Metallica on Romo's mind when taking snaps for Cowboys
BY foxsports • August 15, 2014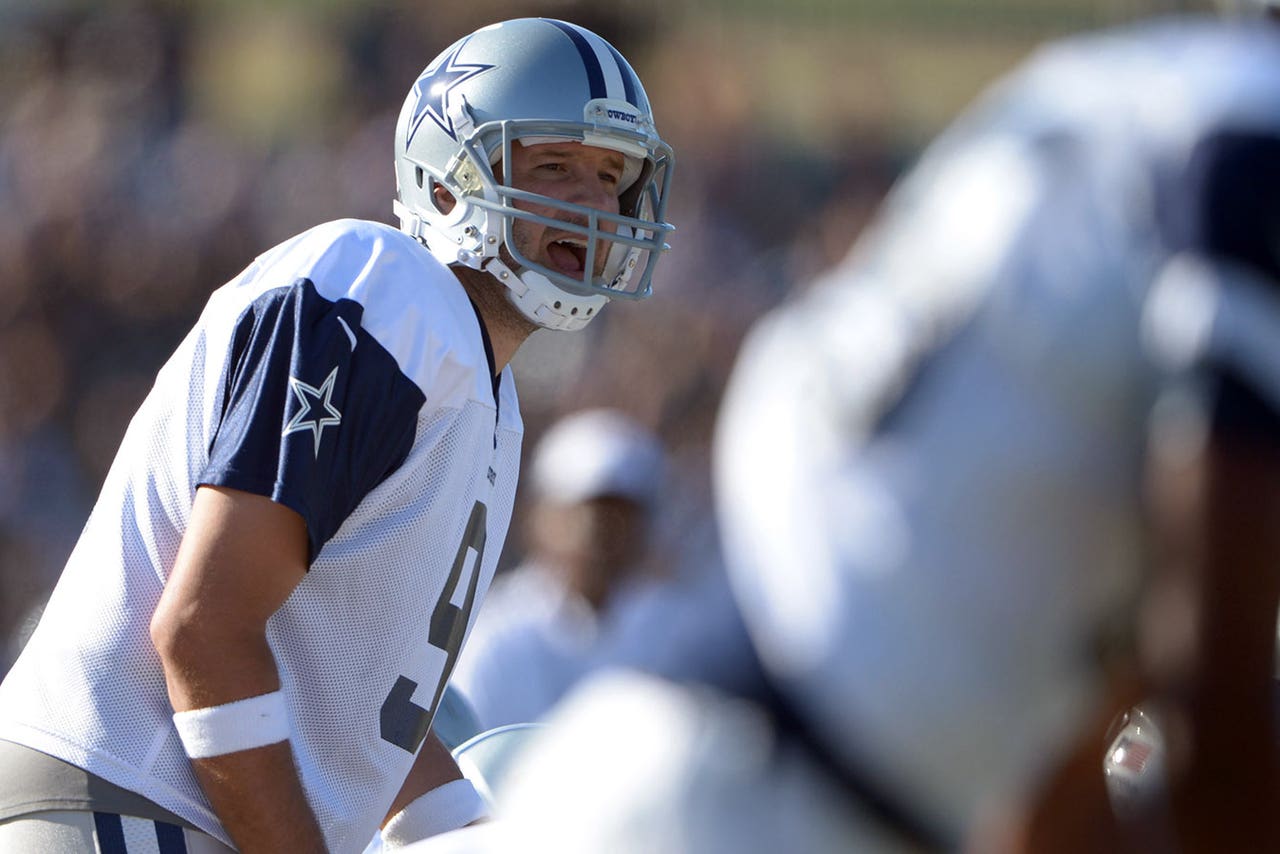 While discussing the media's criticism of the Dallas Cowboys a little over a year ago, Tony Romo said it didn't effect him because, "you guys don't matter."
It was fitting that recently while wearing a helmet camera during training camp practice, the Cowboys quarterback was caught on multiple occasions singing Metallica's "Nothing Else Matters."
"I never cared for what they now," Romo horribly belted out before practice.
"Never cared for what they do," he added during practice.
"Not trying to be rude, but you guys just don't matter," Romo said to reporters 14 months ago. "Saying that, I mean, I know you guys all have a job to do and it helps grow the game and that's great, there's a lot of talk about the game and it's a wonderful aspect of it, but good, bad, none of it matters. It's going to be played out on the field."
During the nearly two-minute video on the team's official website, Romo called out offensive plays, explained to offensive play-caller Scott Linehan why he was wearing the camera, and gave his offensive line a history lesson on Oakland defensive end Justin Tuck.
"That guy, about five years ago, was unblockable," Romo said of the former New York Giant. "It was nuts."
Oh, and after calling a play, joked to his offensive teammates: "Let's see who's not stupid."
---