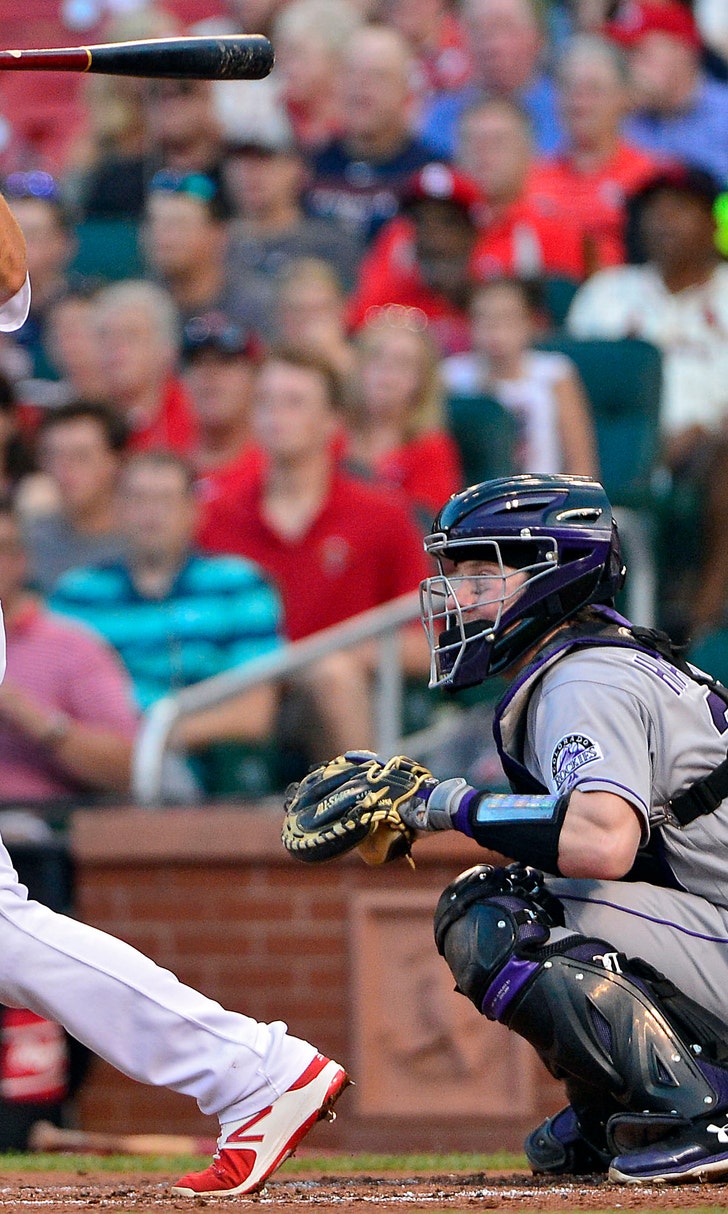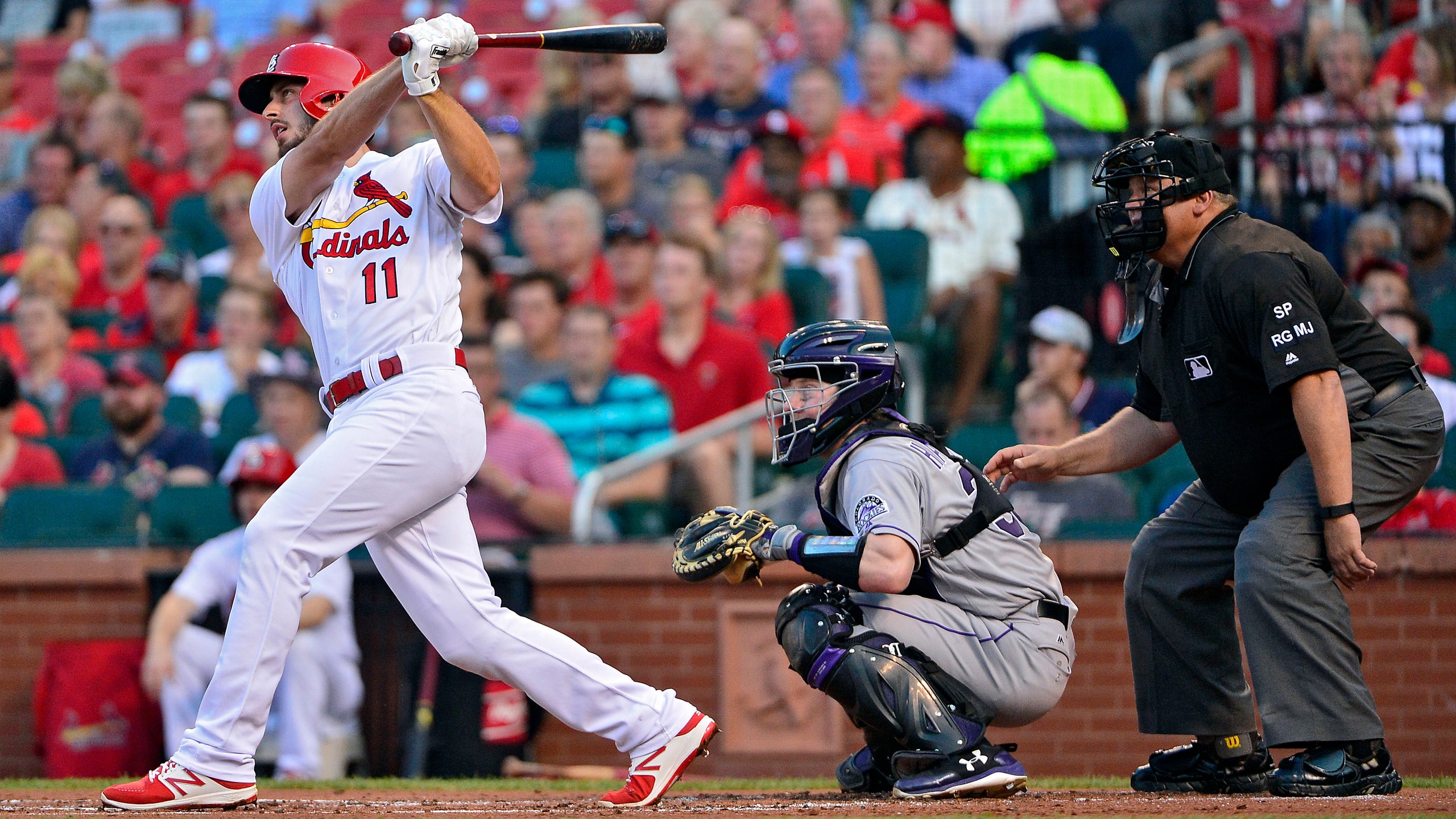 Memphis brigade is helping spark Cardinals' surge
July 26, 2017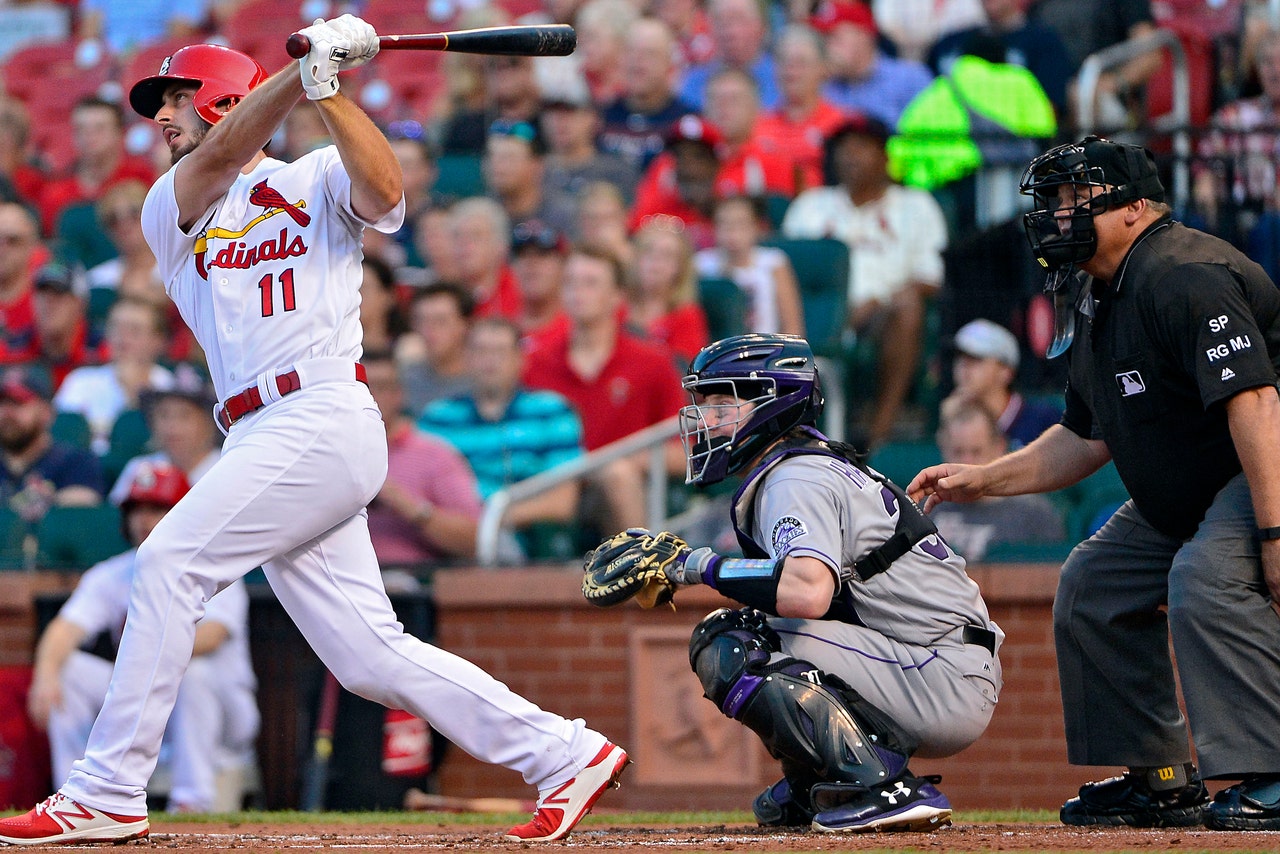 ST. LOUIS -- If it feels like Beale Street North around the St. Louis Cardinals' clubhouse these days, there is good reason.

A close look reveals Tommy Pham, Paul DeJong, Randal Grichuk, Harrison Bader, Carson Kelly and Luke Voit. All of them spent time in Triple-A Memphis, which owns the Pacific Coast League's best record at 67-35.

Those guys are now giving St. Louis a much-needed lift, teaming with quality starting pitching to help the Cardinals put together consecutive wins over the Colorado Rockies. A chance for a sweep occurs Wednesday night in Busch Stadium.

The Cardinals' 3-2 victory over the Rockies on Tuesday included a two-run homer from DeJong, his 13th in 175 big-league at-bats; a sprawling catch from Pham in left that denied Charlie Blackmon a hit in the sixth; and Bader's successful-big league debut.

Bader led off the ninth inning with a double into the left-field corner for his first major league hit. He moved to third on Greg Garcia's sacrifice bunt and then turned Jedd Gyorko's short fly ball to right into a game-winning sacrifice fly, beating Carlos Gonzalez's accurate throw home.

"They're doing something right down there," Cardinals manager Mike Matheny said of the club's Triple-A affiliate. "They're about 35 games over .500. They have good players and they're being prepared well.

"When they get up here, the guys make them feel welcome. That way, they feel more likely to contribute instead of having to earn their stripes."

Those reinforcements came in particularly handy on a night when St. Louis placed center fielder Dexter Fowler (left wrist strain) and veteran starting pitcher Adam Wainwright (mid-back tightness) on the 10-day disabled list.

Still, the Cardinals are only four games out of first in the National League Central despite a 49-51 record. What's more, they will have ace Carlos Martinez going to the mound Wednesday night.

Martinez (6-8, 3.34 ERA) got a no-decision Friday in an 11-4 road win over the Chicago Cubs, allowing 10 hits but only three runs (two earned) in six innings. He induced three double-play balls, helping keep St. Louis in contention until it exploded for nine runs in the eighth.

Martinez pitched well two months ago in Coors Field, permitting three runs in 7 1/3 innings, but he was outdueled by rookie Antonio Senzatela in a 10-0 defeat. In eight career outings against Colorado, Martinez is 2-1 with a 6.11 ERA in eight games (four starts).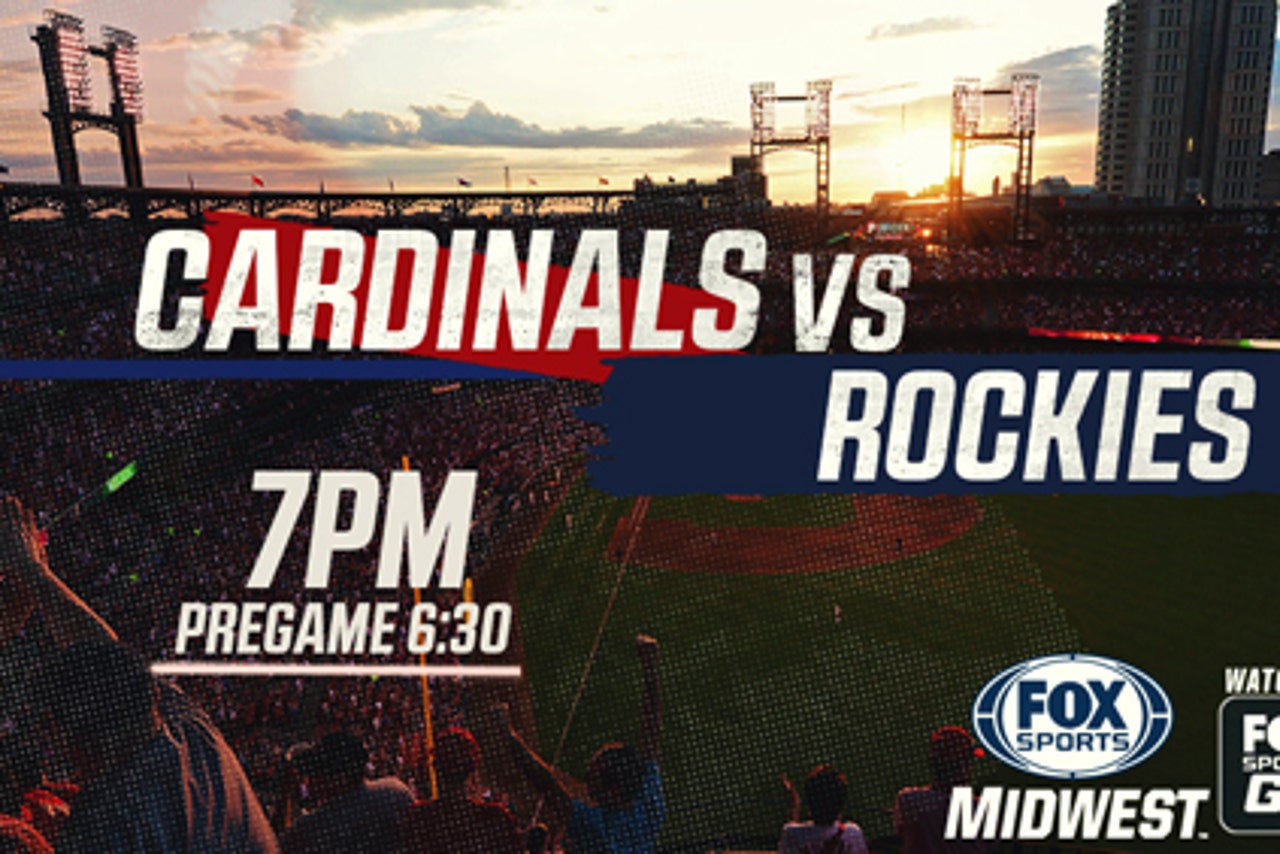 Hard-throwing right-hander Jeff Hoffman (6-2, 5.10 ERA) gets the call for the Rockies, his first career outing against St. Louis. Hoffman is coming off a 12-5 defeat Friday night at home to Pittsburgh, when he allowed seven runs and nine hits in three innings with four walks and two strikeouts.

The Tuesday night game was played under slightly different timing rules between innings, having only a 1:40 commercial break. Most regular-season games take 2:05 between innings, while nationally televised games have 2:25 breaks.

It had no effect on pace of play, though, as the game clocked in at 3 hours, 11 minutes.

"If you're asking me if I like one minute and 40 seconds over two minutes and (25) seconds, I'll take the one-forty," Colorado manager Bud Black said. "But on the other end of that, we understand what that other minute means."
---
---