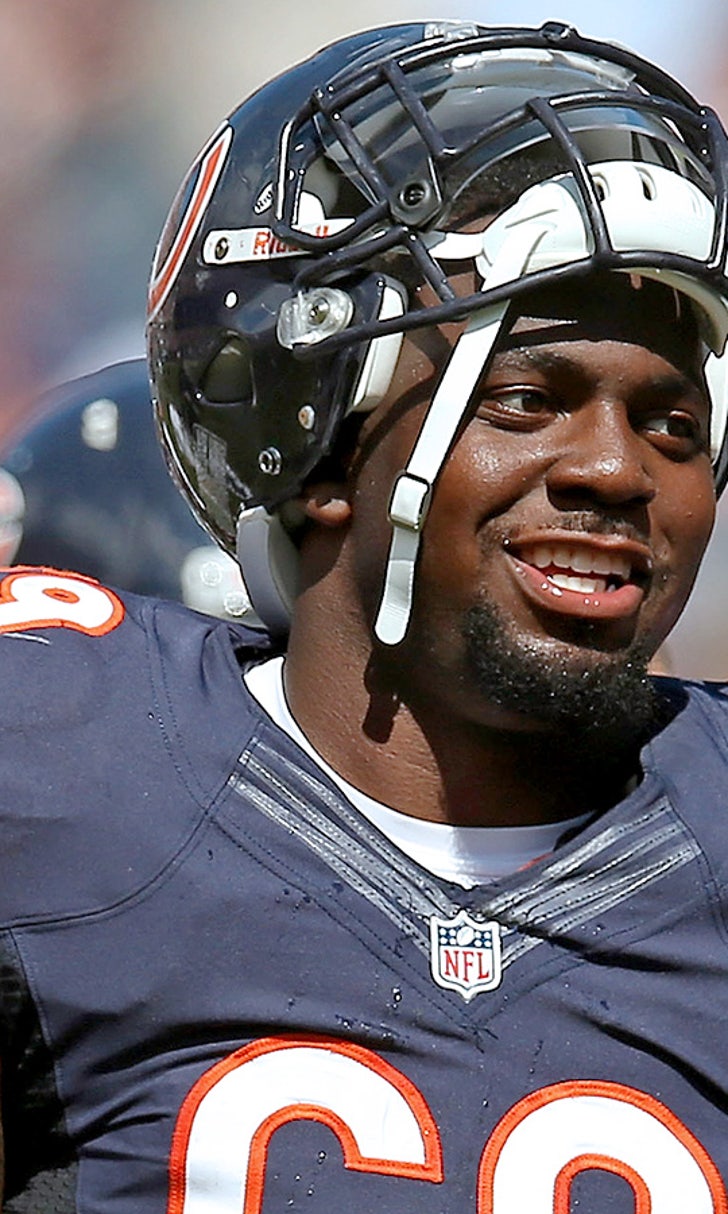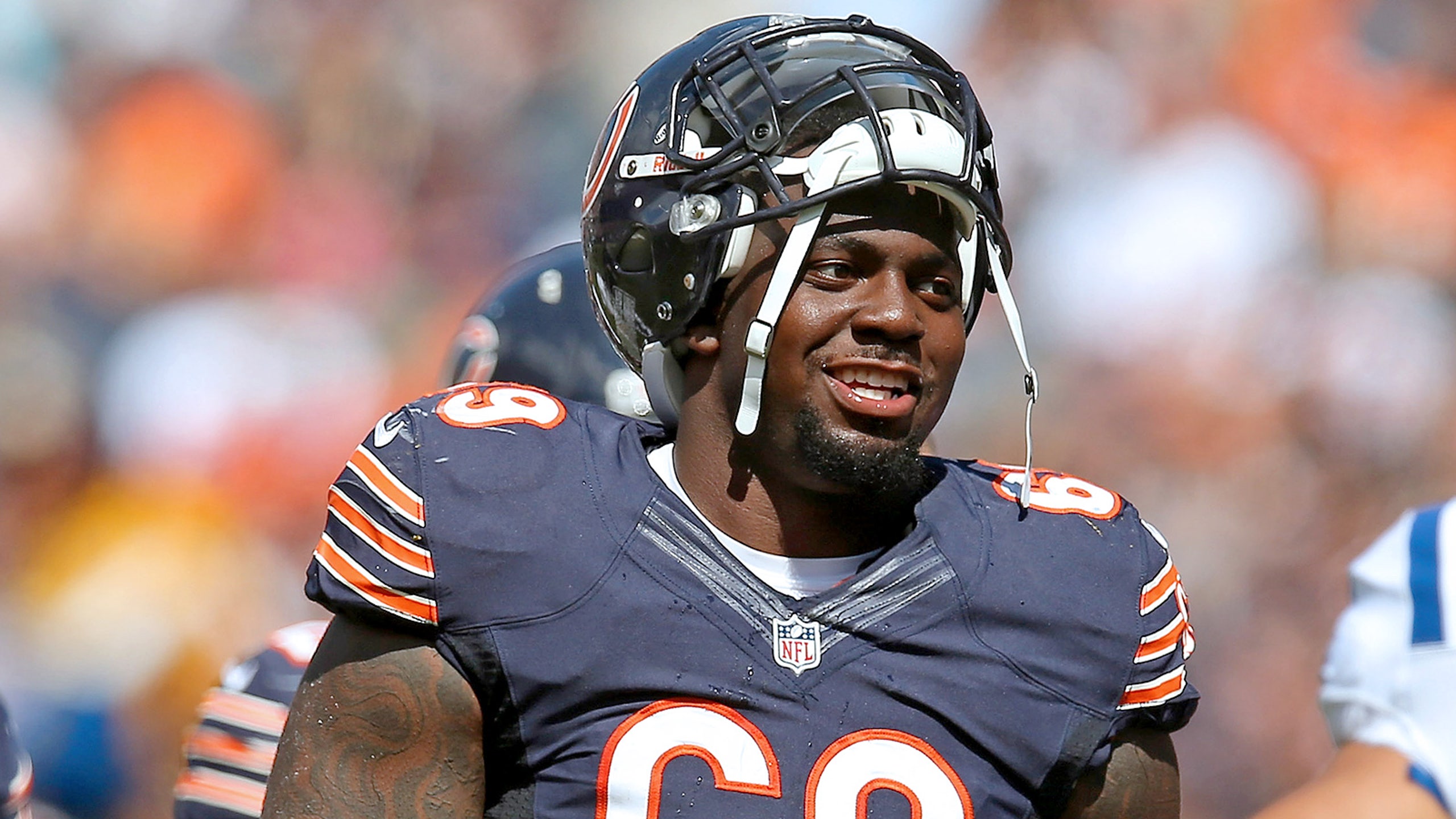 Melton excited to come home to the Cowboys
BY foxsports • March 19, 2014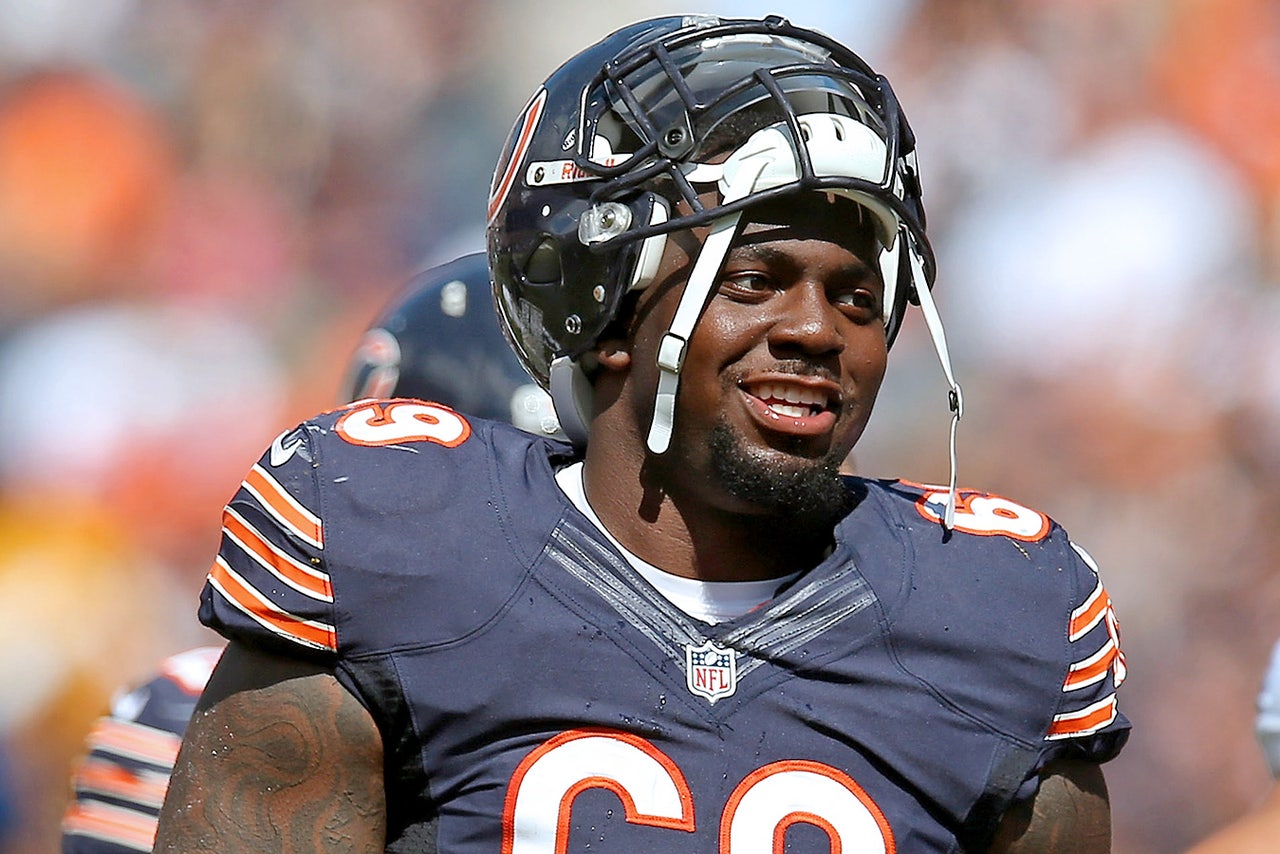 The Cowboys said goodbye to their two best defensive linemen last week. And in the aftermath of parting ways with DeMarcus Ware and Jason Hatcher, the Cowboys appeared to be tanking as hard as anything the Philadelphia 76ers are doing in the NBA.
But it's hard to keep an ol' oil wildcatter down for long. The Cowboys agreed Tuesday to sign former Bears defensive tackle Henry Melton to a one-year contract with a team option for three more years, according to reports. Melton played for Cowboys defensive coordinator Rod Marinelli when the two were in Chicago together from 2010-12.
Marinelli had dinner with Melton on Monday and likely played a significant role in closing the deal. Melton tweeted the news Tuesday evening that he would be wearing a "star" on his helmet.
"I'm excited to come back home and work with Rod and get back to my Pro Bowl form," Melton told ESPNDallas.com on Tuesday. "It's a great group of guys there and I've talked to them the last few days."
Melton attended Grapevine High School in the Dallas area before playing for the University of Texas. He made his first Pro Bowl for the Bears in 2012 (six sacks) and played under the franchise tag for Chicago last season. Melton, 27, tore his left anterior cruciate ligament early in 2013, causing him to miss the final 13 games. The Cowboys didn't let Melton's off-the-field issues bother them because that doesn't seem to be a high priority with this organization.
They offered safe harbor to a defensive tackle who tried to fight Jerry Jones and then was arrested on drunken driving charges. And in a strange twist, that player -- Jeremiah Ratliff -- recently signed a one-year extension with the Chicago Bears. If you simply look at it as a Ratliff-for-Melton swap, the Cowboys probably came out ahead in the deal.
But what worries you most about Melton is what folks in Chicago said about him on the way out of town. There seemed to be questions regarding his passion for the sport. And in the NFL, that seems to be more damning than having a rap sheet. Here's a portion of what Bears general manager Phil Emery said about Melton immediately following the 2013 season.
"Henry, in particular, he has got to fully dedicate himself to rehab," said Emery via ESPNChicago.com. "He has to fully dedicate his mind and his focus to football, which is extremely important. And as I have sat down and talked to him, there was a reason we franchise-tagged him [last season]. There was a reason for that investment. The under-tackle position in the scheme that we're in is the engine that drives the defense. When he was in the game, even though from a statistical standpoint he wasn't off to a fast start, it was very evident on tape that he was a very important part of the defense. So he knows, and that has been related to him that we signed you for a reason. Now let's focus in on getting healthy, and obviously he has some off-the-field issues that he needs to make sure he's focused in on football and having a passion for football."
The Cowboys are obviously letting Marinelli ride herd over this signing.  Melton had his best seasons under Marinelli, and Dallas is hoping the two can pick up where they left off in Chicago. I have no doubt that Marinelli is an excellent assistant coach, but it gives me pause when coaches trump scouts in the offseason. Cowboys vice president Stephen Jones recently blamed a communication breakdown for former Florida defensive tackle Sharrif Floyd being ranked fifth on the club's draft board last April. From what I can gather, Marinelli played a significant role in that breakdown.
This is the same assistant coach who believed Ratliff and Ware would both fit perfectly into a 4-3 scheme. Ratliff didn't play a down last season (for the Cowboys) and Ware was largely ineffective due to injuries and poor play. I'm not sure why folks are taking this "In Rod we trust" approach. He did a decent job of funneling in players from off the street last season, but he was also the brains of the worst-ranked defense in the NFL. I don't think promoting him to defensive coordinator will serve as some type of cure-all.
Given the circumstances, the addition of Melton seems like a logical move. And at first glance, the contract seems to be team friendly. That's a departure for an owner who's constantly putting himself in salary-cap jail. Melton does bring his fair share of off-the-field baggage, which should make him a good fit for this organization.
He was suspended for the first three games of the 2007 season at Texas after an arrest on suspicion of drunken driving. And this past December, Melton was arrested for assault and public intoxication related to an altercation with a bartender in Grapevine, Texas. I've heard varying accounts of what happened that evening, but the fact that WFAA Channel 8 reported that he's being sued for more than $1 million by the bar owner suggests that Melton's not starting with a clean slate.
The good news for Melton is that he's arrived to an organization that rarely holds anyone's feet to the fire. As long as he can anchor this 4-3 scheme on Sundays, he'll have the undying support of the Cowboys.
---