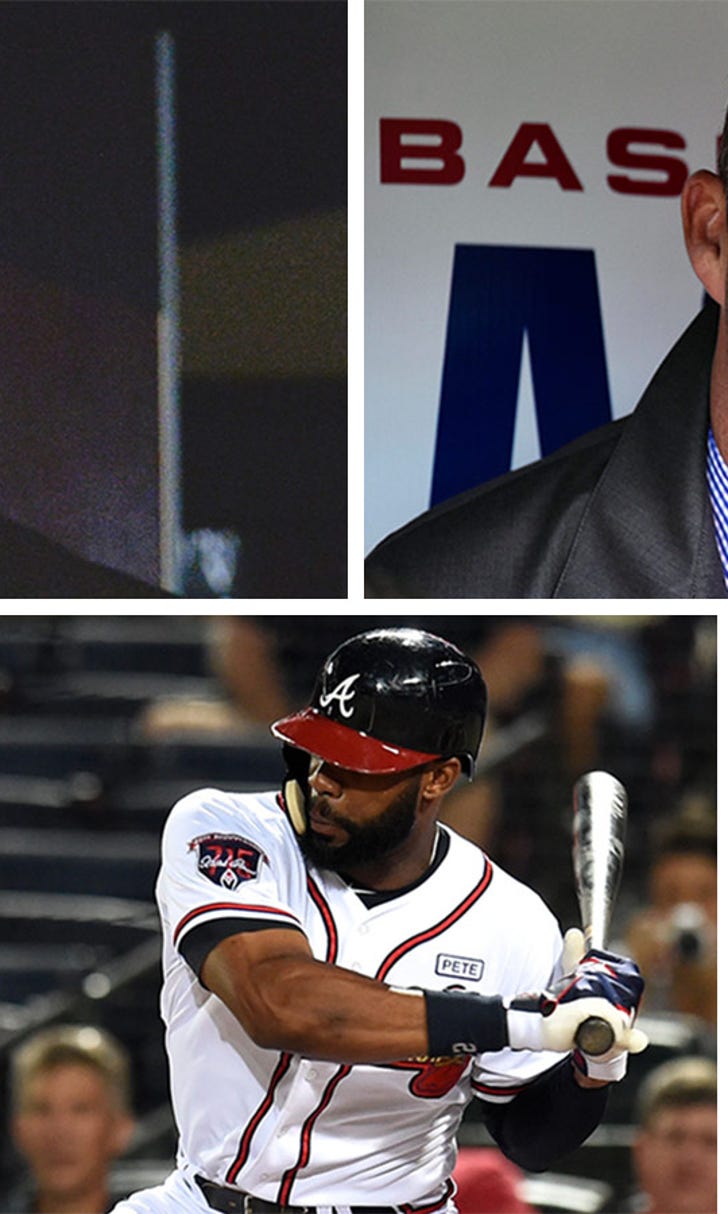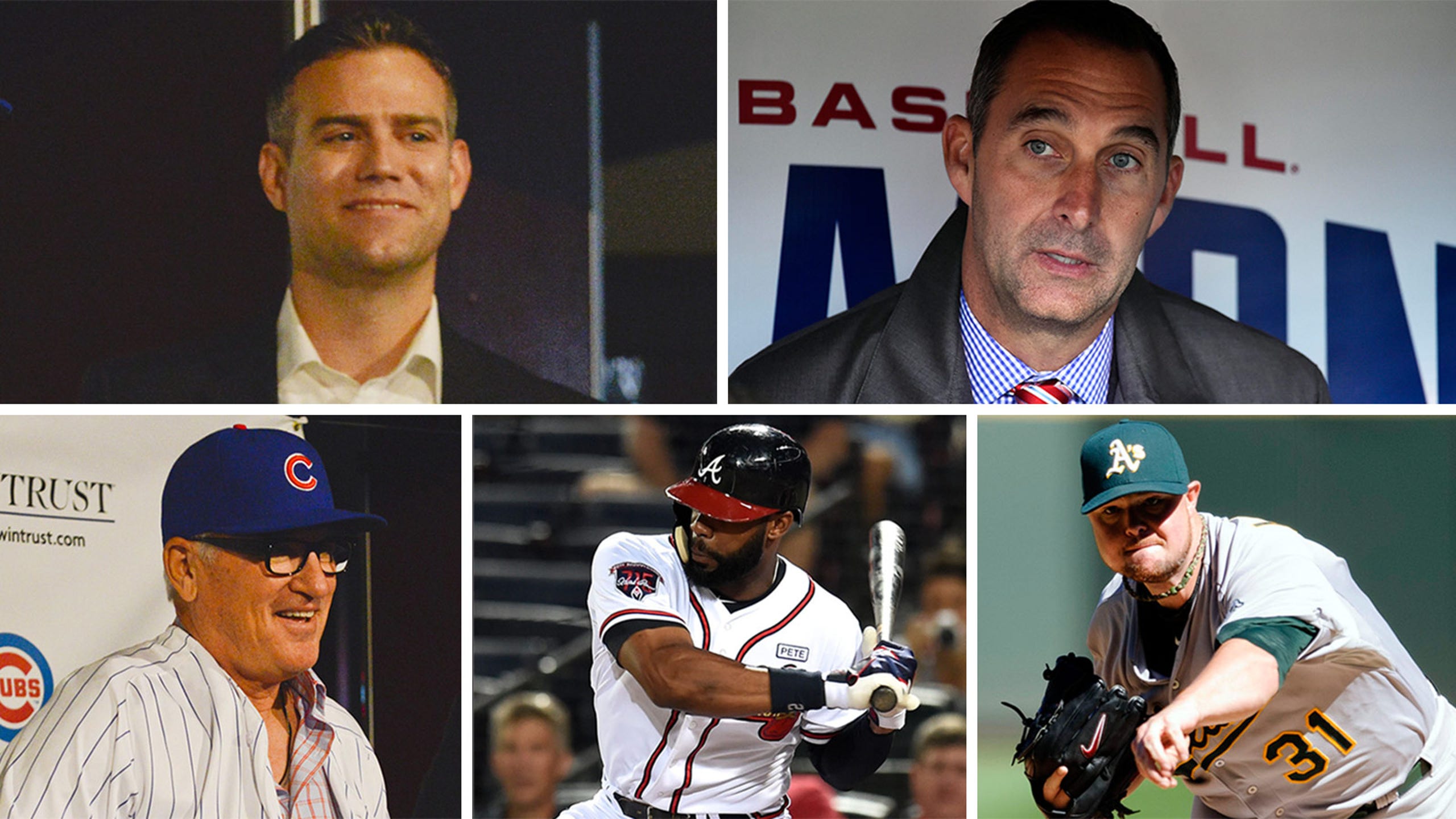 McNeal: Ranking the NL Central by offseason accomplishments
BY foxsports • December 12, 2014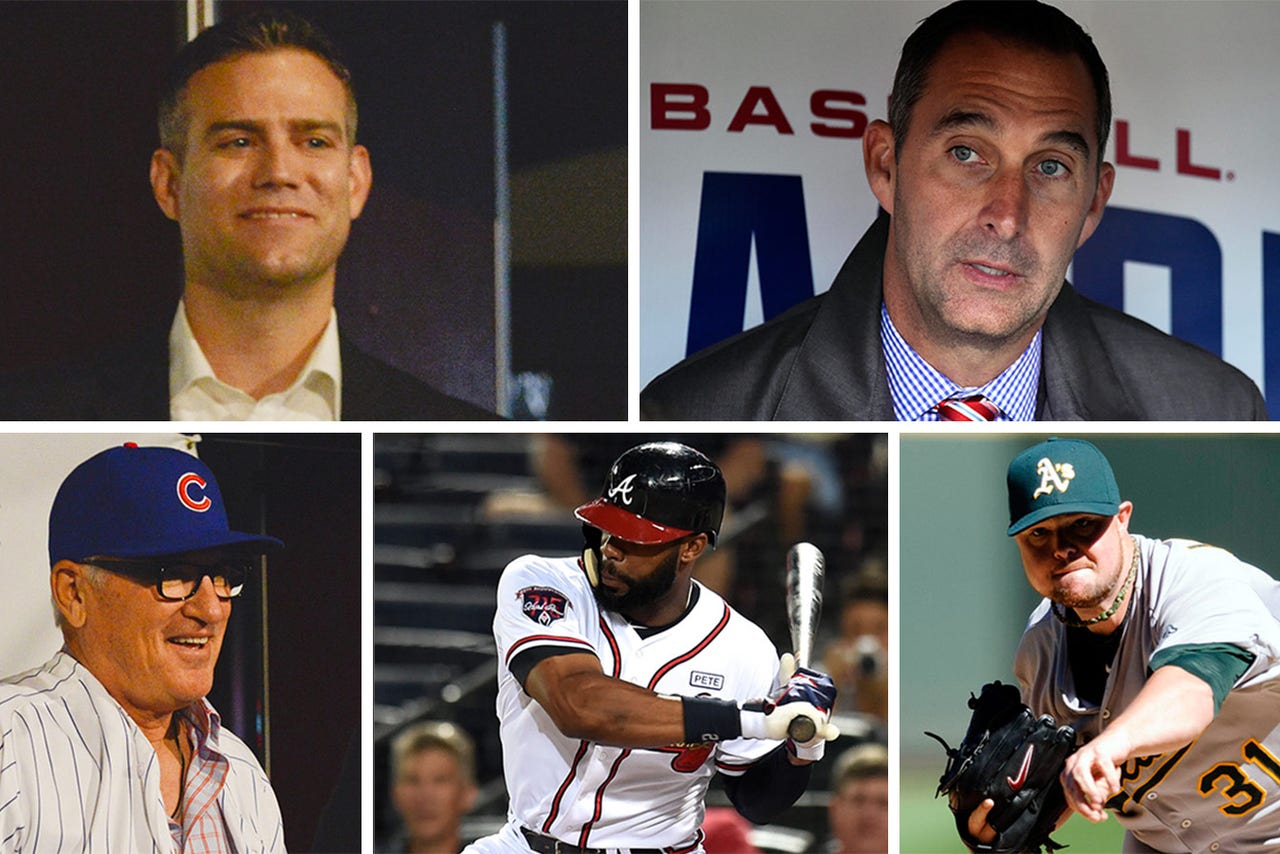 SAN DIEGO -- With the Winter Meetings in the rearview mirror, it's time to rank the offseasons in the NL Central.
But remember: More than two months remain before pitchers and catchers report, so plenty of time remains for further tinkering. And truly, the tinkering never ends.
Ranked in order of what has been accomplished so far:
1. CUBS
Accomplished: Hiring manager Joe Maddon and signing lefty Jon Lester are enough to declare the Cubs winners of the hot-stove season -- in the Central, anyway. Bringing back right-hander Jason Hammel and trading for catcher Miguel Montero didn't attract as much attention but also are more reasons to believe the Cubs are moving up. 
Still to do: The Cubs reportedly remain interested in free-agent backup catcher David Ross, who was a teammate of Lester's in Boston. If they sign Ross, last year's starting catcher, Wellington Castillo, figures to be traded. The Cubs also would like to add some experienced backups to help show the way for all their youngsters. Free-agent outfielder Jonny Gomes, who played under Maddon in Tampa Bay, would be the right fit.
How they stand: The Cubs are well positioned to end their five-year run at the bottom of the division and, depending on how their young players progress, could contend for a playoff spot. With the Windy City more than a little excited about the arrivals of Lester and Maddon, GM Jed Hoyer is trying to temper expectations. "We haven't accomplished anything," Hoyer pointed out.
2. CARDINALS
Accomplished: The death of Oscar Taveras led the Cardinals to trading for Jason Heyward, who brings a Gold Glove, speed and a significant upgrade over the production the team got out of right field in 2014. They also added relievers Jordan Walden and Matt Belisle, but those two will be hard-pressed to completely overcome the loss of Pat Neshek.
Still to do: After coming to terms with Mark Reynolds to be their right-handed power bat off the bench, the Cardinals might be finished. GM John Mozeliak, however, will be closely monitoring the discount bin for starting pitching in January.
How they stand: The offense has improved, the rotation remains formidable but not as deep after trading Shelby Miller and Joe Kelly in the past six months, and the bullpen should be fine. Making the postseason for a fifth straight season figures to be more challenging in the majors' deepest division, but you can count on the Cardinals to be in the thick of the race.
3. PIRATES 
Accomplished: The Bucs returned two free-agent starters, Francisco Liriano and, after a lousy year with the Phillies, A.J. Burnett. Liriano especially was needed and compared to the Lester deal, the Pirates did well to re-up him for three years and $39 million. The Pirates also traded for lefty Antonio Bastardo, who will replace Justin Wilson. They moved Wilson, a better pitcher than the former Phillie Bastardo, for catcher Francisco Cervelli. Adding utilityman Sean Rodriguez could be the most underrated move by any team in the Central. He is expected to handle the role of All-Star utilityman Josh Harrison, who will take over third base with Pedro Alvarez sticking at first.
Still to do: GM Neal Huntington told reporters in San Diego he remains focused on starting pitching, with a return of another pitcher -- right-hander Edinson Volquez -- still a possibility.
How they stand: No Central team was hurt more by a departure than the Pirates when catcher Russell Martin left for Toronto. But Pittsburgh has regrouped nicely and, after two straight trips to the postseason, is not fading away.
4. BREWERS
Accomplished: Once third baseman Aramis Ramirez decided to return, the Brewers' only real hole was at first base. They filled that by trading extra starter Marco Estrada to the Blue Jays for lefty-hitting Adam Lind. Estrada could prove a high price to pay if Lind does not bounce back from an injury-marred 2014. He hit .321 but with only six homers in 96 games, following a 2013 when he went for 23 homers and an .854 OPS.
Still to do: The Brewers are interested in a righty-hitting first baseman who could spell or platoon with Lind, who is a .212 career hitter against lefties compared with .293 against right-handers. Milwaukee is not counting on another return of free-agent closer Francisco Rodriguez but believes Jonathan Broxton, acquired at last summer's trade deadline, can handle the role. "Getting him last year knowing we had another year on the contract (at $9 million), I'm sure that was the idea," manager Ron Roenicke said.
How they stand: Everyone at the Winter Meetings was quick to point out that the Brewers were the best team in the Central for most of the season. They have the talent and no longer is their rotation a concern. A lot depends on Ryan Braun's right thumb. He was limited last season because of a nerve issue but has told Milwaukee media that offseason treatment has him pain-free. Of course, in the gym, he doesn't have to worry about being jammed by a 95-mph fastball.
5. REDS
Accomplished: They needed to reduce payroll and they cleared as much as $14 million while not having to trade Johnny Cueto or Aroldis Chapman. Walt Jocketty, however, did have to move two-fifths of last year's rotation, Mat Latos and Alfredo Simon, who figure to earn about $14 million combined in 2015. The players he returned are far less expensive but not likely to make much of an impact on the W-L record.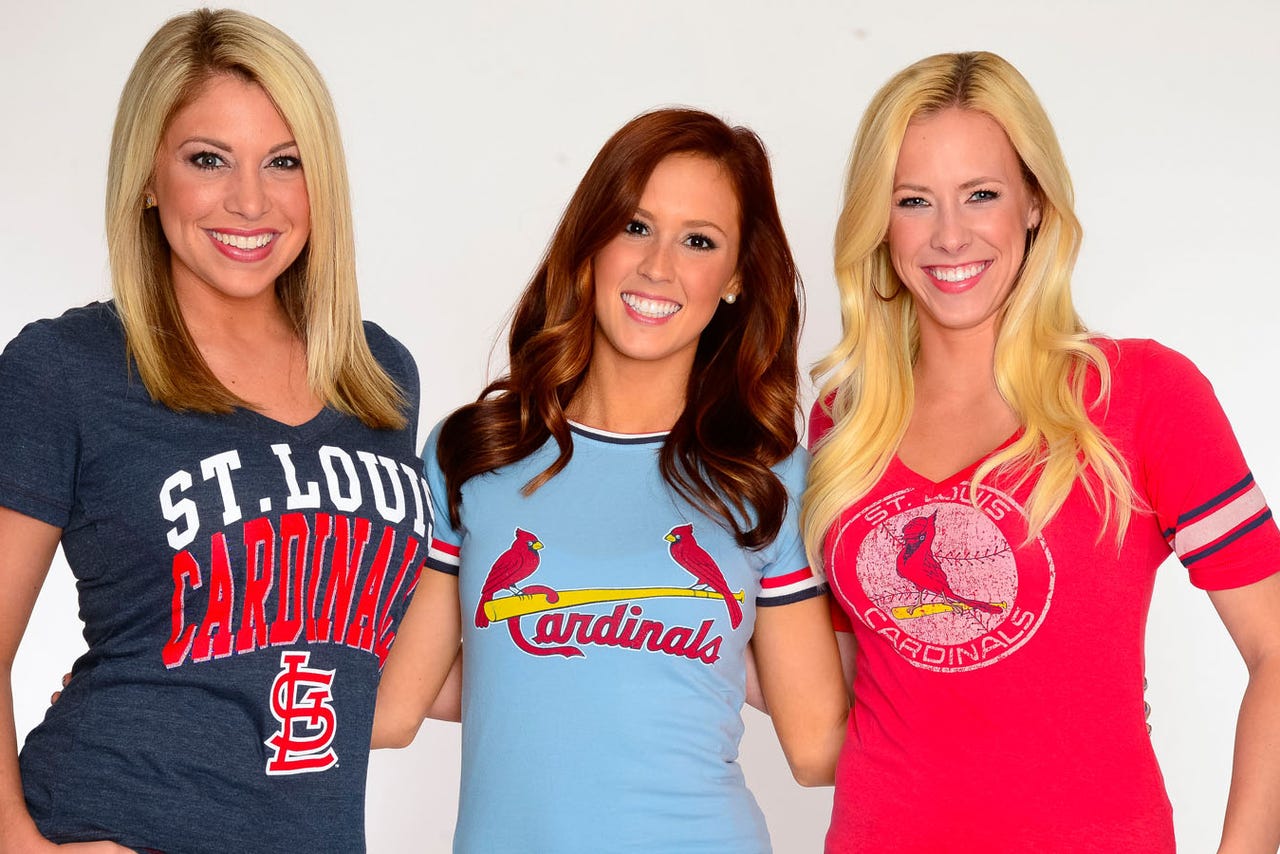 FOX SPORTS MIDWEST GIRLS: Read their bios, check out their upcoming appearances and view their photo galleries and videos.
Still to do: After declining a 2015 option on Ryan Ludwick as well as trading Chris Heisey, the Reds are short a left fielder. Their preference is to find one on the free-agent market.
How they stand: "I'd like to improve left field, but the rest of the club will be very strong," Jocketty said at the Winter Meetings. "The key is our guys that were hurt last year coming back and performing like they're capable."
One of those guys is far more important than the others. The Reds must have first baseman Joey Votto bounce back from leg issues and at least approach his MVP form of 2010 to have any chance at a good season. Votto not only is their best player, he is entering just the second year of a 10-year, $225 million deal. As it stands, the Reds are the favorites to finish in last place.  
You can follow Stan McNeal on Twitter at @StanMcNeal or email him at stanmcneal@gmail.com.
---