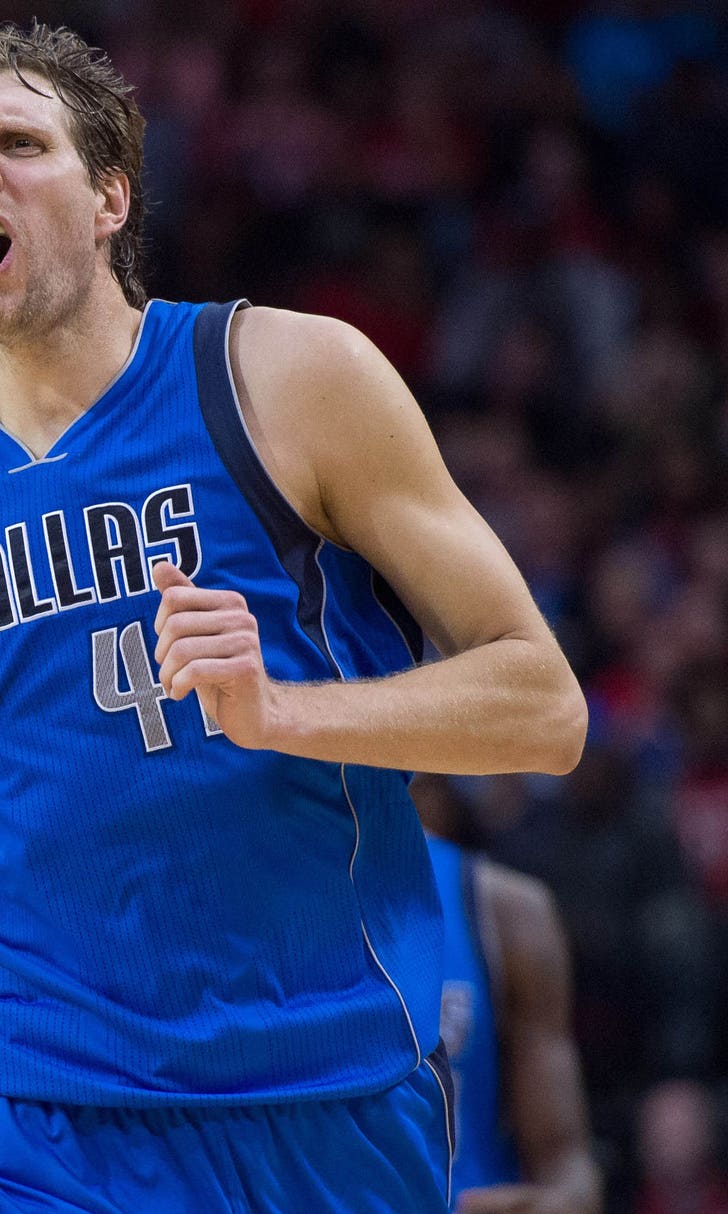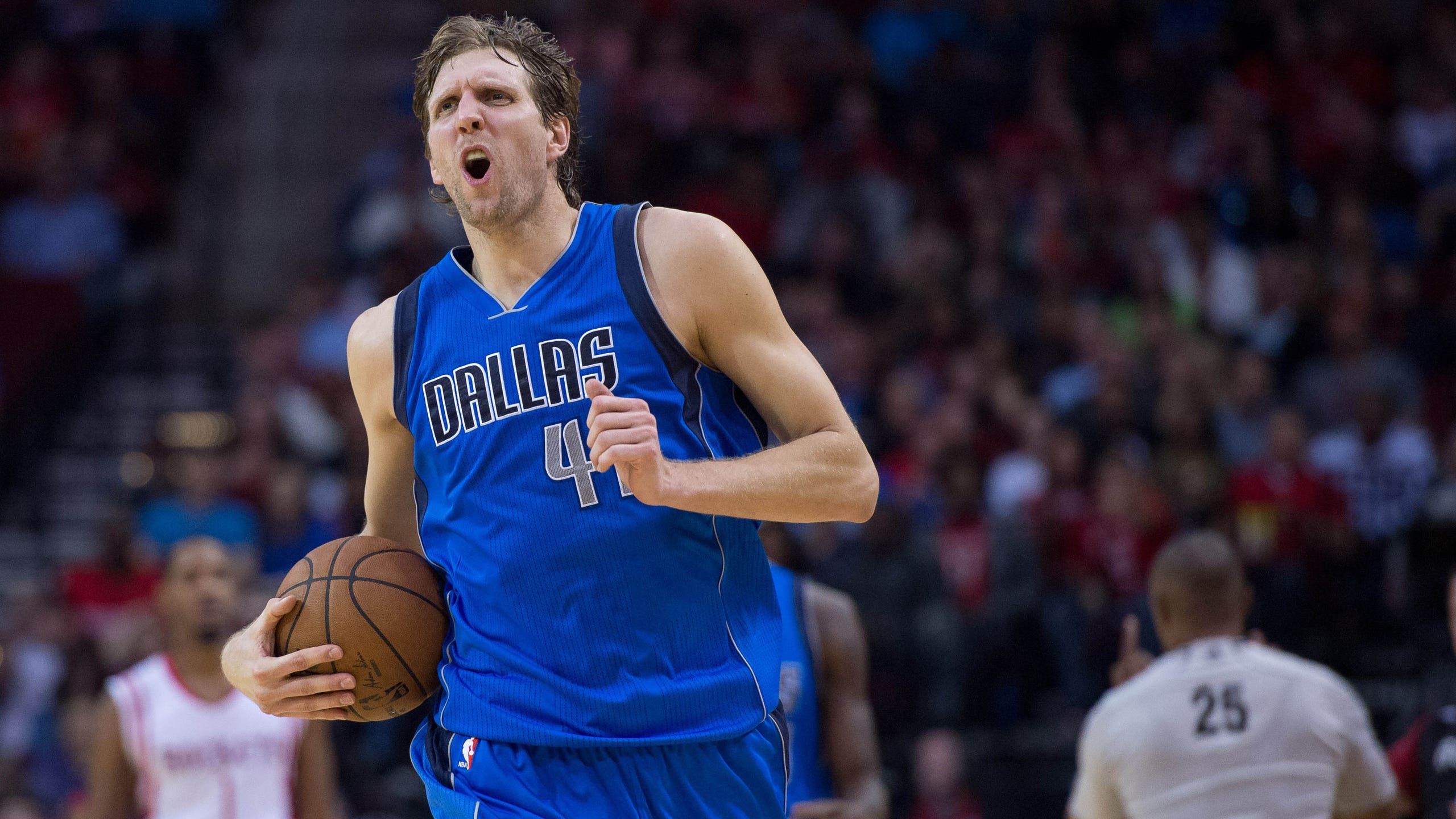 Mavs lose close game to Howard-less Rockets
BY foxsports • November 22, 2014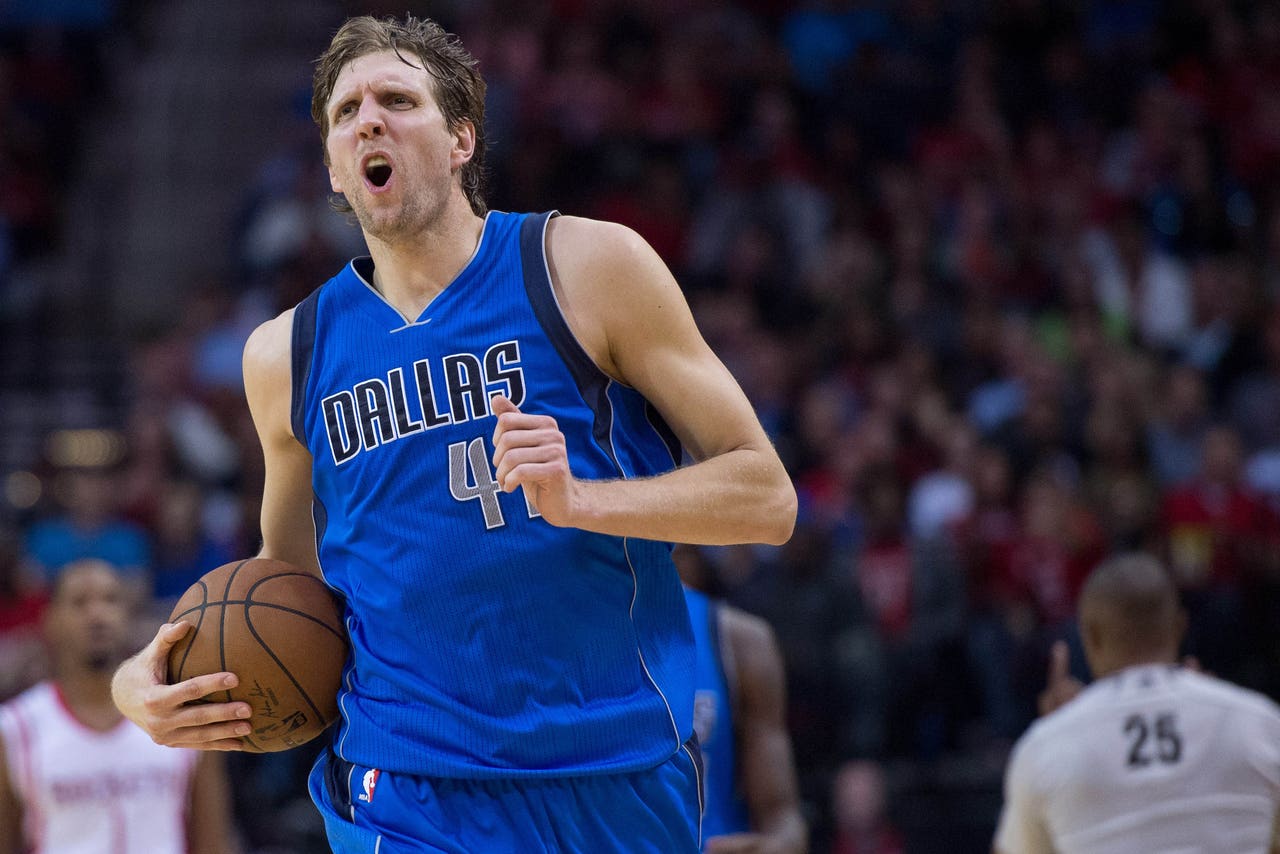 HOUSTON (AP) -- James Harden has starred on offense since joining the Houston Rockets. After some intense criticism in the offseason, he's now stepped things up on defense, too.
Harden scored 32 points, including five down the stretch, to help the Rockets rally for a 95-92 win over the Dallas Mavericks on Saturday night. And, more importantly to Harden, he had a key steal late to help in the win.
"I was missing shots," he said. "Defensively I just tried to lock in. I think everybody did a good job of locking down no matter if we were making shots or not."
Houston, playing without Dwight Howard (knee injury), ended its two-game skid and snapped the Mavericks' six-game winning streak.
Dallas led by four with less than a minute remaining before Harden made two free throws. Monta Ellis missed on the other end and Harden put Houston on top 93-92 when he made a jump shot and the ensuing free throw with 28 seconds left.
Harden stole the ball from Ellis and Trevor Ariza made two more free throws to seal the victory.
Dallas had a chance to tie it but Dirk Nowitzki and Ellis each missed 3-pointers in the final seconds.
"Everyone's going to focus on the last play, but the game was lost in the first half when they were clearly more aggressive," Dallas coach Rick Carlisle said.
Ellis led the Mavericks with 17 points and Brandan Wright had 14 points and 11 rebounds.
Houston led by as many as 18 points and was up by eight when the Mavericks scored 13 straight, with seven from J.J. Barea, to take an 86-81 lead with about 3 1/2 minutes left.
Houston had turnovers, an offensive foul and even missed a layup as Dallas went on top. The Rockets scored their first point in more than 6 minutes when Donatas Motiejunas made a free throw with 3:14 remaining.
With Howard out with a strained right knee for the second game, the Rockets, who lead the league in 3-pointers a game this season, relied on long-range shooting heavily in the first half and had 13 by halftime. They cooled off in the second half and finished 15 of 46.
"We're going to have to take those shots," coach Kevin McHale said. "We don't have a lot of slashers."
Dallas scored four quick points to cut the lead to 11 with about 7 minutes left in the third quarter. But Houston scored seven straight points after that to make it 73-55. The Mavericks missed four consecutive shots and had a turnover as the Rockets padded the lead.
Dallas finally got going after that -- outscoring Houston 13-4 the rest of the quarter to pull to 77-68 entering the fourth quarter.
The game was tied at the beginning of the second quarter before Houston used a 22-10 spurt to take a 51-39 lead about 6 minutes before halftime. That run was powered by six 3-pointers, including four in a row to end it.
Harden and Chandler got into a little dustup a couple of minutes after that. It started when Chandler seemed to inadvertently hit Harden in the face, knocking him to the ground on the continuation of a play where Harden was called for traveling.
Chandler tried to help him up but Harden shook off the help. Harden then pushed Chandler from behind on the right arm as he walked away, drawing a technical foul. The play was reviewed and Chandler was given a technical, too.
Harden's 3 gave Houston a 60-51 lead at halftime.
------
TIP-INS
Mavericks: Dallas made just six 3s a night after making 18 in a win over the Lakers to tie a franchise record. ... Chandler had 13 points and led the team with 13 rebounds.
Rockets: F Terrence Jones missed his ninth straight game with nerve inflammation in his left leg. ... Beverley left the game in the fourth quarter with a sore hamstring and didn't return.
MIXED REACTION FOR PARSONS: Chandler Parsons played his first three seasons in Houston before signing as a free agent with the Mavericks this offseason. Many in the home crowd were not happy to see the former Rocket and booed him every time he touched the ball.
"After the first couple of minutes, I felt I was able to block it out," Parsons said.
He got a little love in the second half when a tribute video was played. Many fans stood and cheered when he waved to the crowd after the video.
UP NEXT
Mavericks: Host Indiana on Monday.
Rockets: Host the New York Knicks on Monday.
---