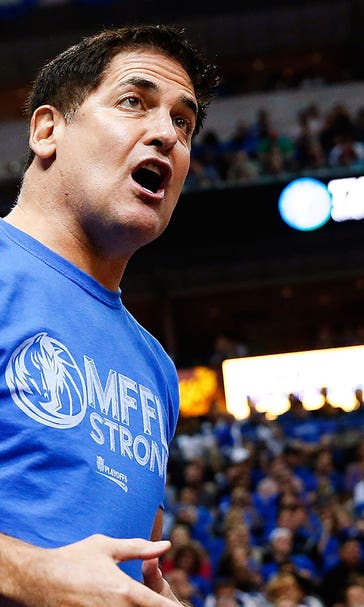 Mavs at 11:01: Meets and Greets and Tweets
BY foxsports • June 30, 2014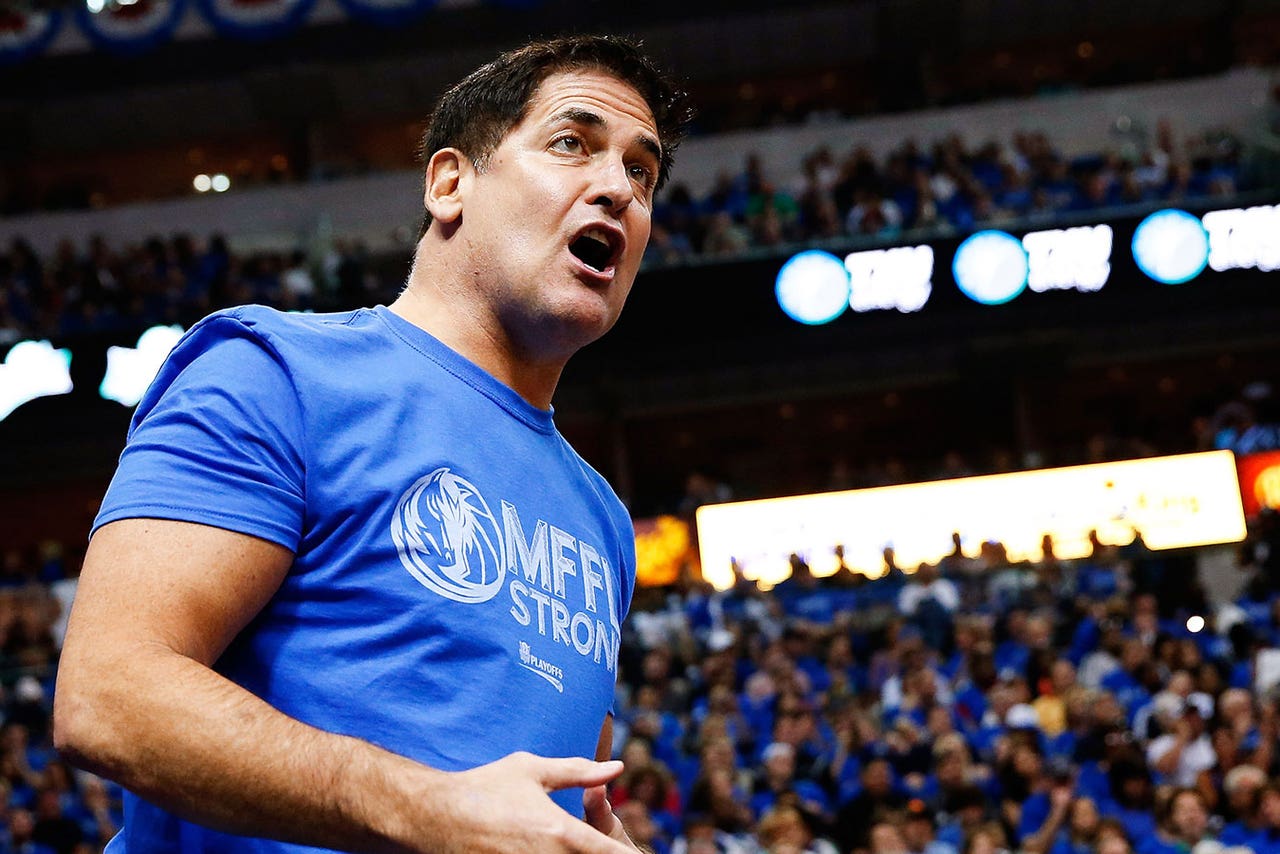 The Mavs' Summer Shopping began at 11:01 p.m. Monday and it began in Dallas, at dinner, with Mark Cuban as the host and, it turns out, Devin Harris as the guest of honor. A few details, as outlined by Cuban himself, as dinner is also served, in a sense, to Dirk, Melo, Deng, Hawes and Parsons.
Before the Dallas Mavericks bite into the unknown of 2014 free agency, they will bite into the familiar ... and maybe a good steak.
"I'll be here (in Dallas),'' Mavs owner Mark Cuban said hours before the 11:01 p.m. (DFW time) opening of free agency. "We've got one dinner with one of our free agents, a meet-and-greet with one of our current guys. Then I'll be on the phones."
Those phone calls go to everyone, of course, starting with the highly unlikely get LeBron James. They also include Carmelo Anthony, scheduled for a Wednesday visit to Big D. Additionally, expect the Mavs to respectfully reach out by phone to Vince Carter and Shawn Marion. Oh, and Dallas has reportedly extended hellos to Luol Deng, Spencer Hawes and Chandler Parsons (and of course, a host of others). ... Mo Williams wants a meeting here ... and all of this is happening as Cuban's "meet-and-greet'' featured not Dirk, but Devin Harris.
But first things first. And in Dallas, even if he only got dessert on Monday, that still means Dirk.
"I think we'll be fine,'' Cuban told "Ben & Skin'' on 105.3 The Fan when asked aboutDirk Nowitzki's potential salary as he figures to be a free agent for but a matter of hours. "Dirk understands how everything works."
Part of how this works: Dirk's salary fitting into the $25.87 room in a way that leaves Dallas enough funds just in case LeBron or Melo say yes.
The Mavericks believe they can provide a title chase for Melo or anyone else who opts to sign on. Cuban said the gameplan can include "one or two'' major signings'' - a remark that demonstrates the flexibility required of the Mavs.
That flexibility, put into practice, also means Cuban might need to back off his suggestion that the Mavs are unwilling to offer a max deal to a free agent. (Melo's max starts at $22.5 mil, LeBron's at 20.3 mil.) Dallas needs to win the money competition as much as it needs to win the competition based on the Mavs' belief that they offer the organization's stability, the excellence of coach Rick Carlisle and, of course, the presence of Dirk Nowitzki.
Of course, first Dallas needs to actually employ Nowitzki. An agreement is coming soon (and officially signed on July 10), at which point Dirk will cross to the other side of the dinner table with Cuban and join him in recruiting.
"He's throwing names out of who he wants to play with,'' Cuban said. "And so he understands the market for them."
But again, before any of that, Cuban and Dirk need to settle on the Nowitzki paycheck ... with Cuban picking up all the free-agency dinner checks.
---