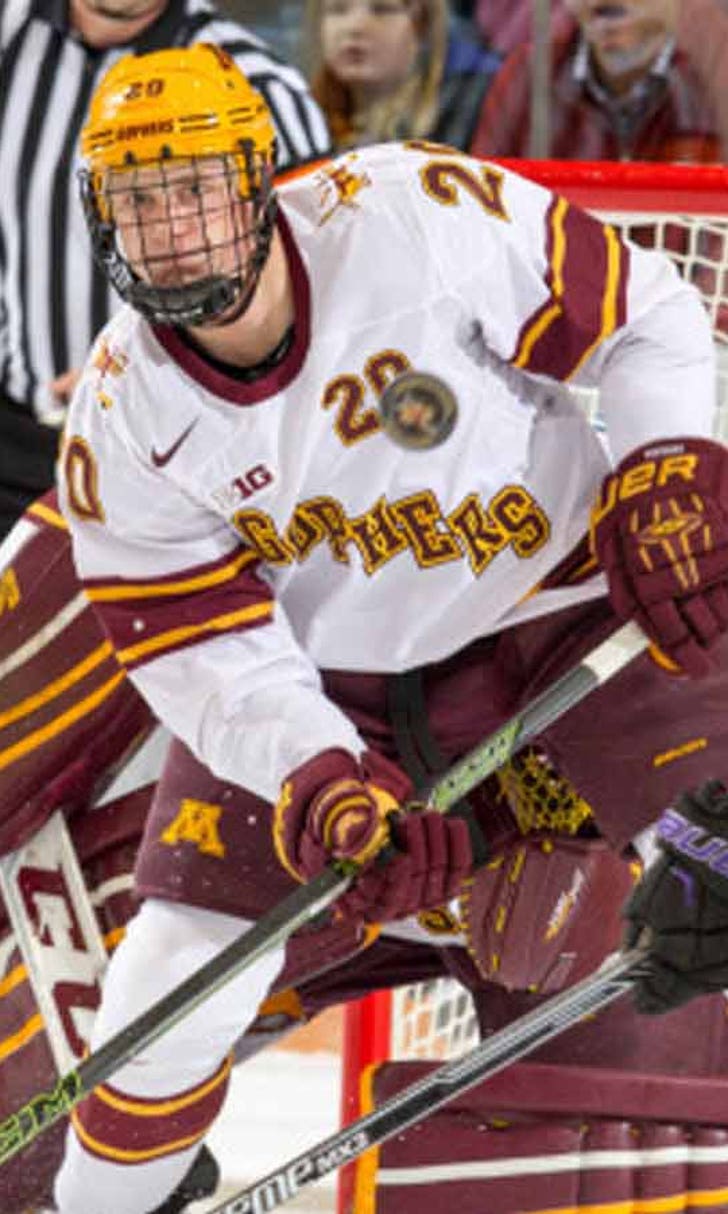 Mavericks hockey gets revenge with overtime win over Gophers
BY foxsports • November 14, 2015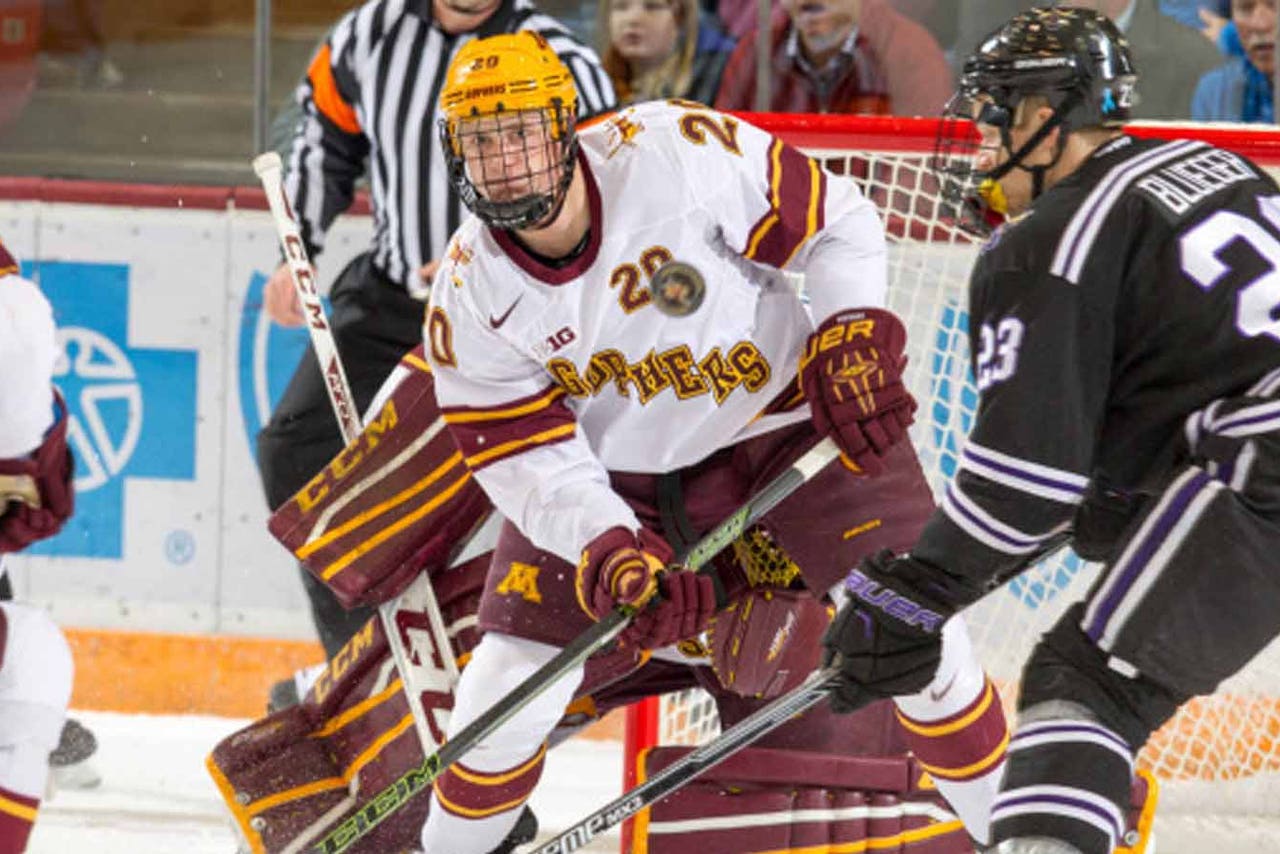 One day after the Minnesota Golden Gophers men's hockey team scored four and shut out the Minnesota State Mavericks, the in-state rivals went to overtime for the first time since October 2008 and the Mavericks got their revenge with a 3-2 overtime win.
Minnesota (4-5-0 overall, 0-0-0-0 Big Ten) was off to a strong start with a 2-0 lead late in the third period before Minnesota State (6-6-0, 5-1-0 WCHA) fought back hard to overcome their neighbors.
Senior forward Teddy Blueger scored in the final minute of overtime with an untouched shot to the back of the net to get the win for the Mavericks.
Coming off his second career shutout, rookie goaltender Eric Shierhorn made 28 saves to the Mavericks' Jason Pawlowski's 24.
Just 11 seconds before the first intermission, junior forward Justin Kloos rifled a shot into the upper right corner on the power play to get the Gophers on the board. Michael Brodzinsky and Connor Riley earned assists.
Tyler Sheehy got his second score of the season late in the second period with an assist by Jack Glover.
Minnesota State's Bryce Gervais made it interesting with a goal off a faceoff with 3 minutes to go in the third -- followed by a game-tying goal from Brett Knowles with less than a minute left in regulation.
It was Minnesota's fourth straight game holding their opponent without a power-play goal.
Minnesota hosts St. Cloud State at Mariucci Arena for a Friday-Sunday series Nov. 27 and Nov. 29 at 6 p.m. Both games will be broadcast live on FOX Sports North. Minnesota State heads to Northern Michigan on Friday, Nov. 20.
---