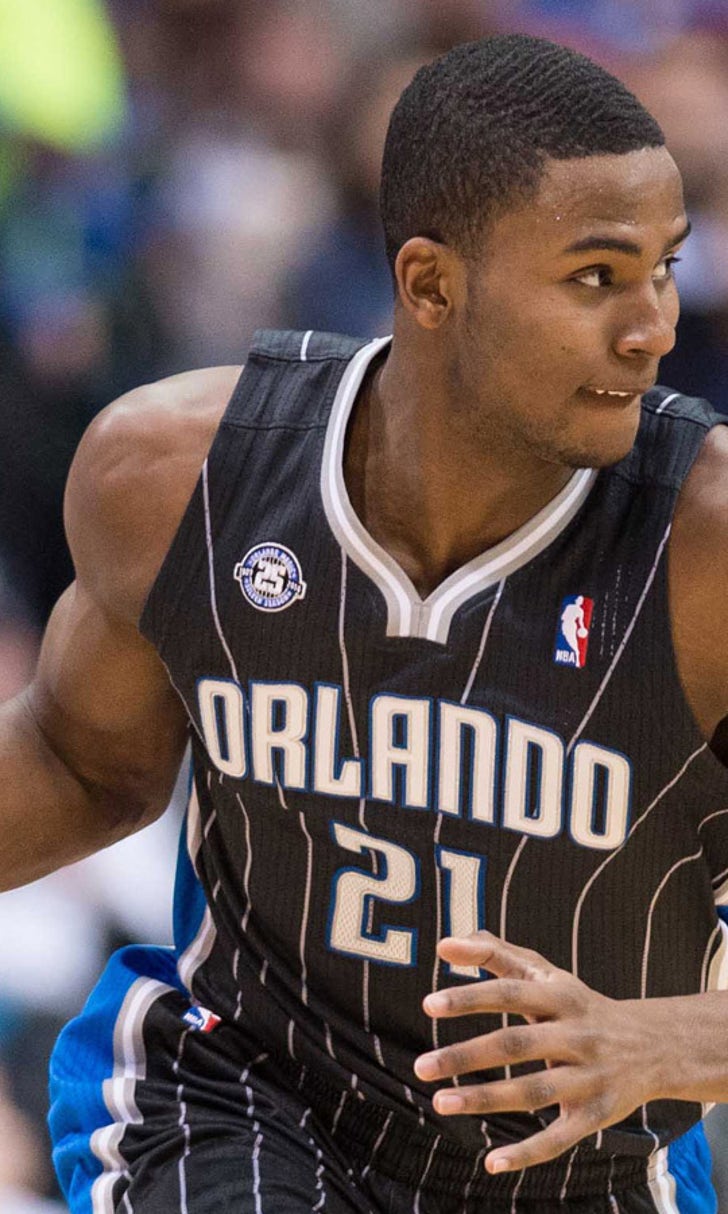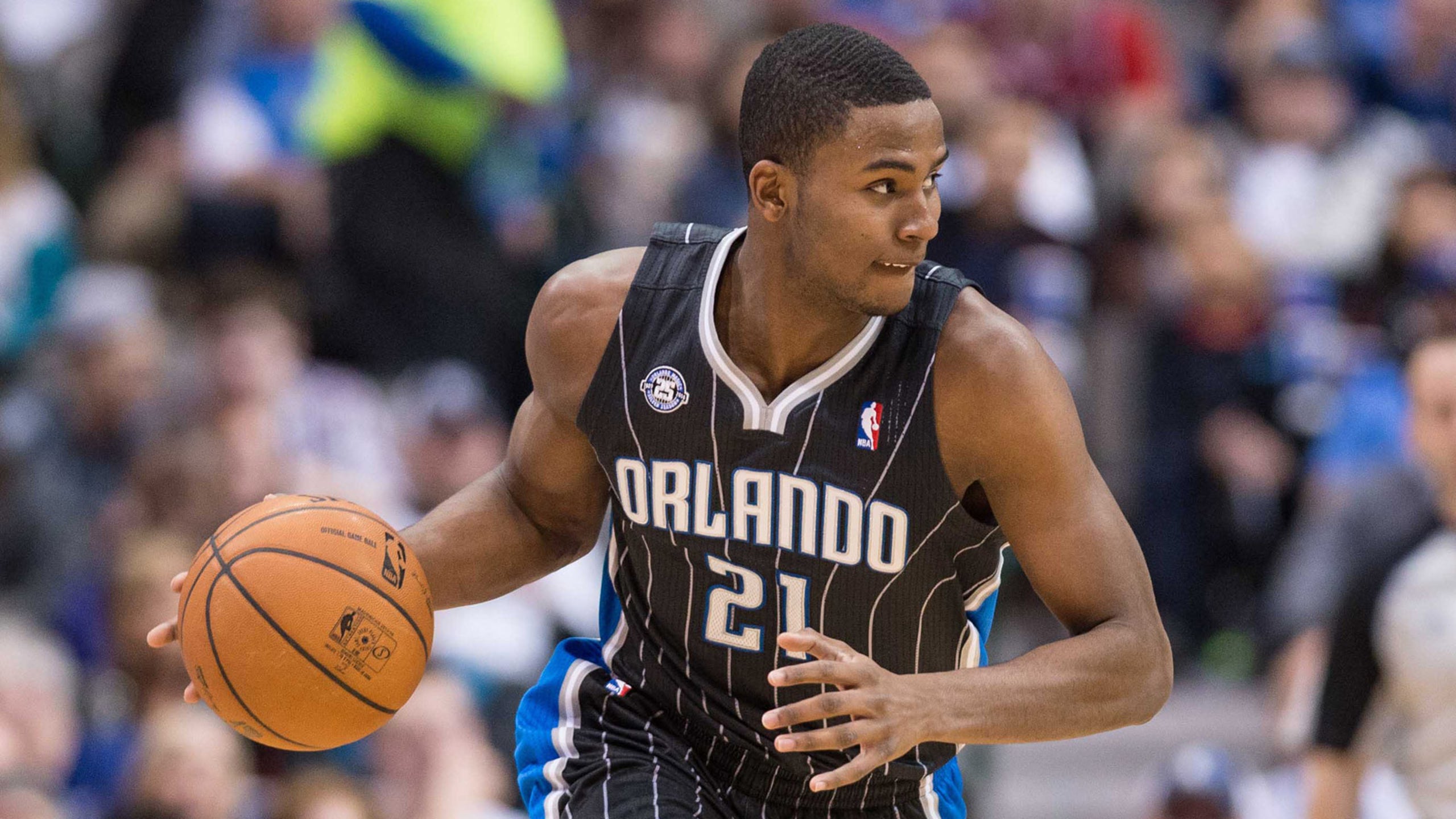 Maurice Harkless impressed Magic with growth in second NBA season
BY foxsports • May 15, 2014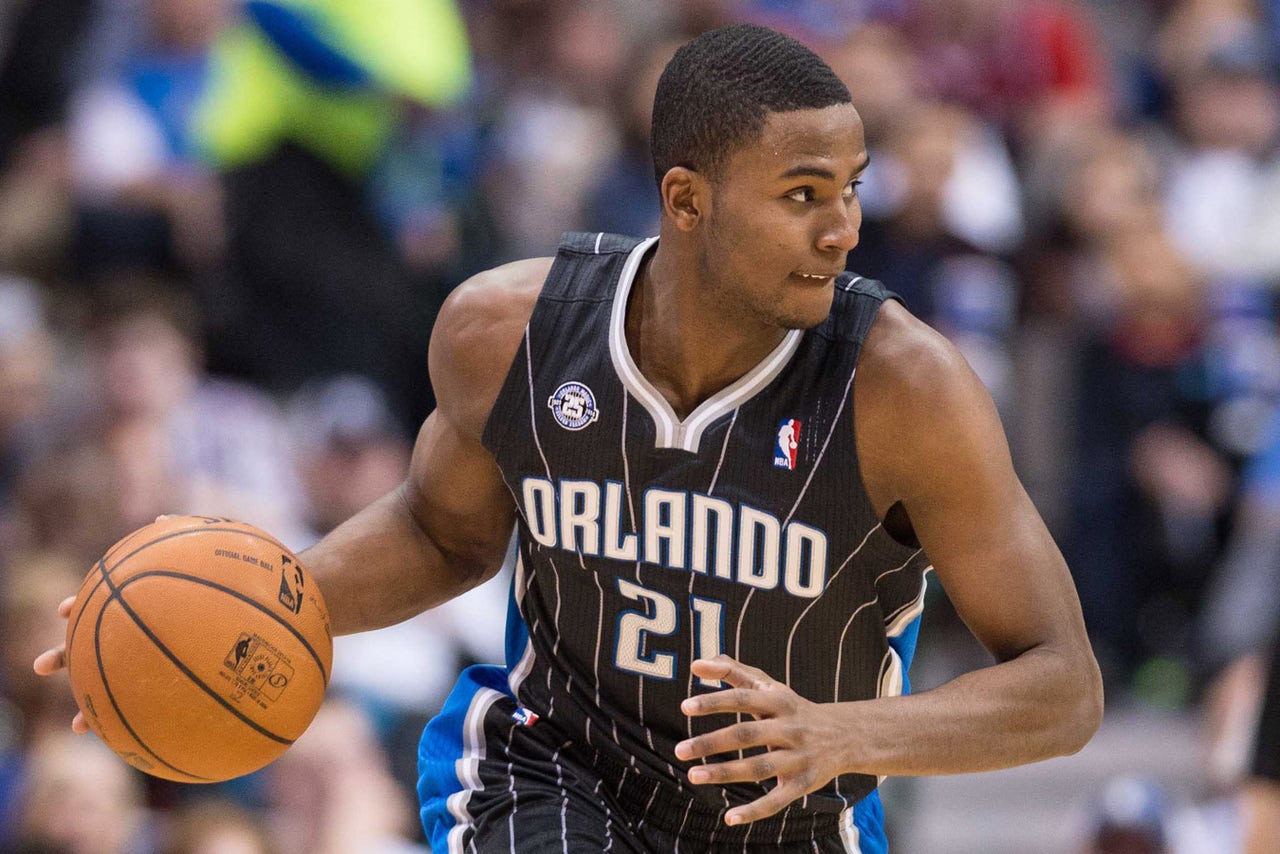 Depending on who they draft next month, Maurice Harkless could still be the youngest player on the roster of the Orlando Magic when training camp opens.
The good news for them is that Harkless, who turned 21 on Mother's Day, has come a long way from his rookie year and the first half of his 2013-14 season.
When the All-Star break rolled around in February, the 6-foot-9 forward had made only three starts since Nov. 24 and had scored in double figures just eight times in 39 games off the bench. Whatever term you might use to describe the opposite of the best of both worlds would have applied because the Magic weren't contending for a berth in the NBA playoffs and Harkless was rarely playing more than 20 minutes a contest. Coach Jacque Vaughn didn't even use him at all in a loss to the Cleveland Cavaliers in December and a win over the Boston Celtics in January which broke a 10-game losing streak.
But with the Magic languishing at 17-40, the decision was made to start Harkless again and move Tobias Harris from small forward to power forward after the contract of Glen Davis was bought out. While the Magic went only 6-19 the rest of the way, Harkless' statistics went up. More importantly, so did his confidence.
"I definitely feel a lot more comfortable out there, and I think I've improved," he said when the season ended last month. "So it's something to build on."
"He has really grown," Vaughn said. "There's a comfort level on the offensive end of the floor that he didn't have at the beginning of the year, that he didn't have last year. I think he would admit that. The great thing is there's still some more room for growth. We want to be able to put the ball in his hands. We want him to be able to handle the basketball, bust out and get a rebound and initiate our offense."
Even before becoming a starter when the Magic opened a four-game road trip in late February, Harkless was among the league's top players in one category -- the ratio of steals per turnover. He finished the season second on the Magic only to Victor Oladipo in steals with 97 while committing only 86 turnovers, making him just one of a dozen players with a ratio above 1.00.
On offense, the extra shooting put in by Harkless after practice led to him becoming more dependable from 3-point range. He made 38.3 percent of his attempts, although his overall field-goal and free-throw percentages remained right around what they were when he was a rookie.
"No one forces you to work at this level," he said. "It's up to you to want to put in the extra work, the extra time. And the coaches notice."
Two years ago, Harkless, Oladipo, Andrew Nicholson, Kyle O'Quinn and Doron Lamb were either still in college or had just been drafted. The road for all of them continues to be bumpy at times, but the Magic are generally pleased with what they have seen.
"All of us have tons of in-game experience," Harkless said. "Having that going into the summer is very important because we know how hard we've got to work."
WHAT HE DID RIGHT
Harkless scored in double figures 14 times over the Magic's final 25 games after returning to the starting lineup. Already a formidable presence on defense, he turned into a dependable spot-up shooter from 3-point range. More than half of his shots came on jumpers, a sign that Harkless isn't relying solely on his athleticism as he looks to improve his all-around game.
WHERE HE NEEDS TO IMPROVE
Although a strong finisher on the fast break, Harkless doesn't get into the paint much in a halfcourt setting and subsequently doesn't get to the free-throw line more than a handful of times a game. He can still be unsteady at the line, as he has yet to make 60 percent of his foul shots for an entire season.
BEST GAME
Feb. 25 at Washington. Harkless tied his season high with 22 points against the Wizards by going 9 of 13 from the floor, hitting all seven of his shots from inside the 3-point arc, while also grabbing five rebounds. He also had 22 points off the bench Jan. 6 against the Los Angeles Clippers, but that was a game in which the Magic trailed by 24 at halftime.
LOOKING AHEAD
Harkless will likely participate in the Magic's entry in the summer league in July and has committed to playing for Puerto Rico in the FIBA World Cup starting in late August. Harkless was born and raised in New York City but is Puerto Rican from his mother's side of the family.
You can follow Ken Hornack on Twitter @HornackFSFla or email him at khornack32176@gmail.com.
---