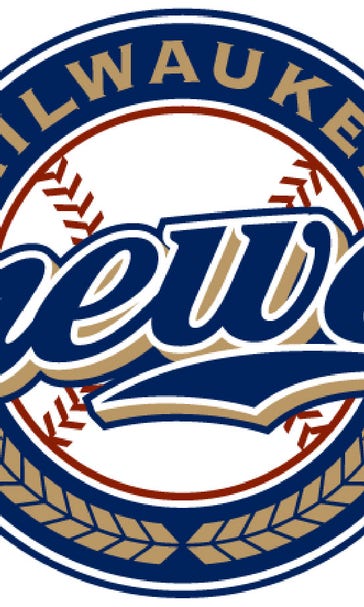 Matt Lepay to join Brewers broadcast team
January 26, 2014

MILWAUKEE -- The Milwaukee Brewers and FOX Sports Wisconsin on Sunday announced the addition of Matt Lepay to the television broadcast team.
Lepay will handle play-by-play for approximately 35 Brewers telecasts this season, filling in for Brian Anderson, who will be handling national telecast work.
Lepay is a seven-time winner of the Wisconsin Sportscaster of the Year Award, presented by the National Sportscasters and Sportswriters Association. Since 1994, Lepay has been the voice of Wisconsin Badgers football, and he is currently in his 26th season as the men's basketball play-by-play announcer.
"Matt is a great fit for this role, given his passion for sports in Wisconsin and his connection to fans throughout the state," said Brewers Chief Operating Officer Rick Schlesinger. "We are thrilled to bring Matt on board, and look forward to his work on Brewers telecasts throughout the season."
Lepay joined WIBA Radio in Madison in 1994 after a stint as sports director at WTSO Radio (also in Madison).
"Matt is obviously a knowledgeable sports mind and a professional who has established a strong connection with fans across the state of Wisconsin," said Mike Dimond, Senior Vice President and General Manager for FOX Sports Wisconsin. "I think Brewers fans will really enjoy his approach to the game. We're excited to have him as part of our broadcast team."
A native of Dayton, Ohio, Lepay and his wife, Linda, reside in Cross Plains, Wis.
"I am honored and humbled to have this opportunity to be a part of the Brewers and Fox Sports Wisconsin broadcast team," Lepay said. "I very much admire the work of Brian, Bill, Craig and everyone associated with the telecasts, and I am eager to join them this season. The chance to call baseball is a lifelong dream, and I thank the Brewers and FOX Sports Wisconsin for helping me realize that dream."
Lepay will continue in his current role as the radio voice for Badgers football and basketball.
Craig Coshun will return for his 14th season of covering the Brewers and will continue in his role as the lead pregame and postgame host for FOX Sports Wisconsin. He will also handle play-by-play for select Brewers telecasts on FOX Sports Wisconsin during spring training and the regular season.
---