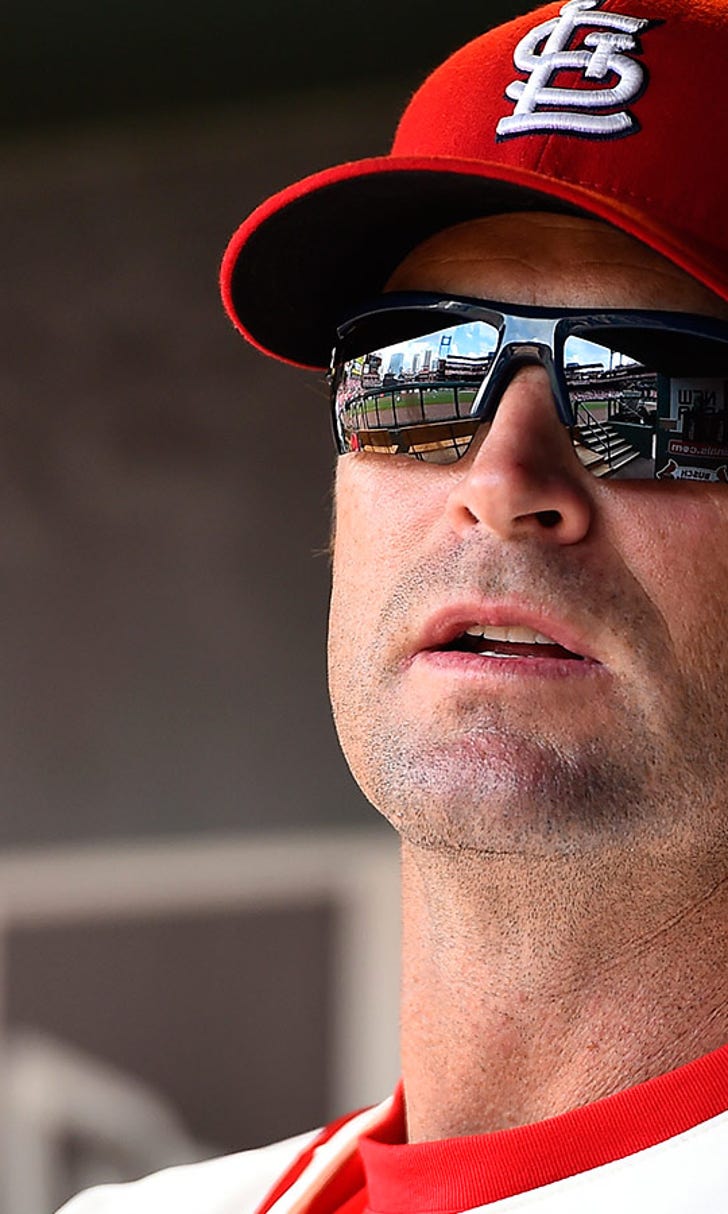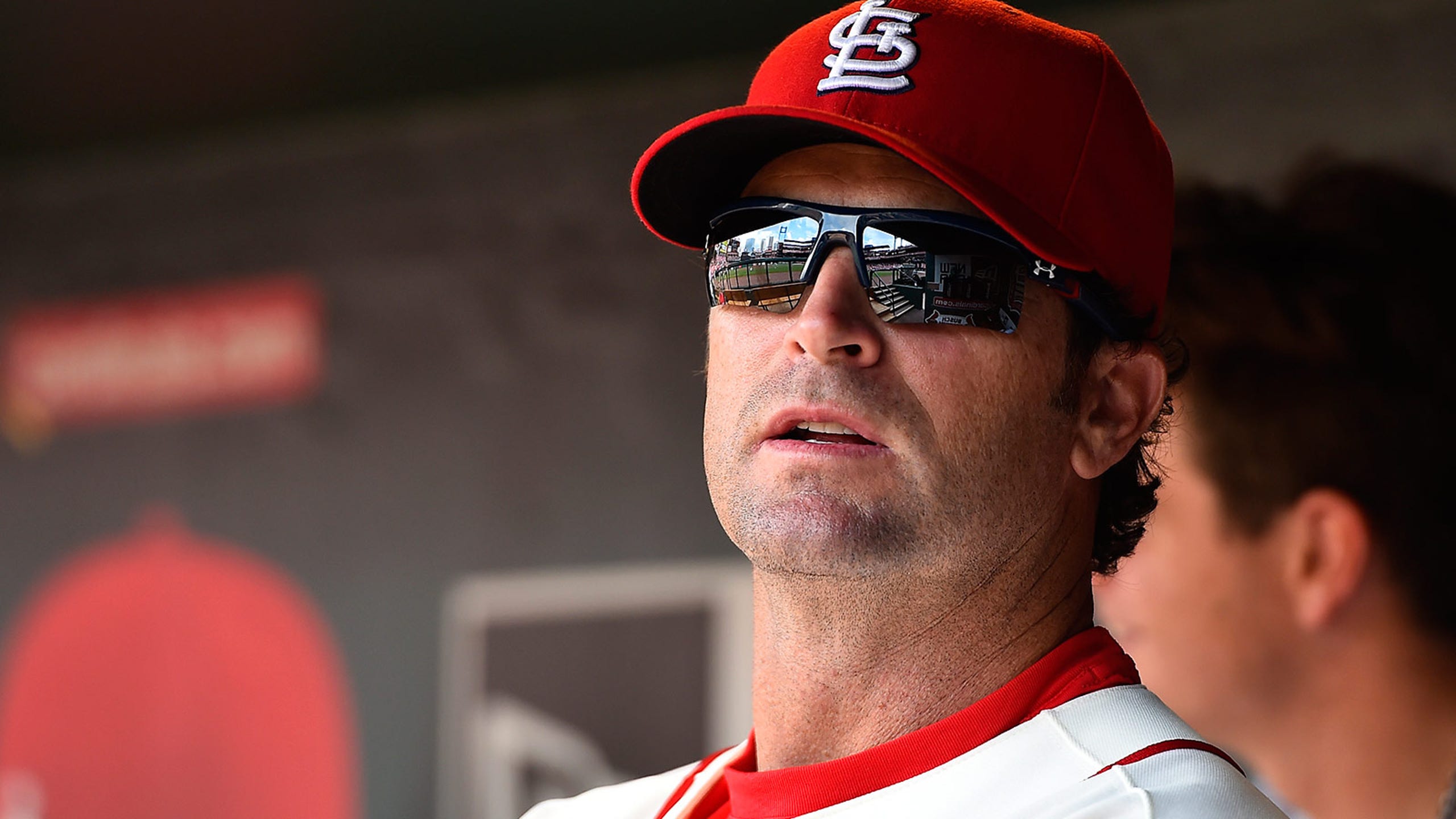 Matheny: 'We just go about our business' amid investigation
BY foxsports • June 16, 2015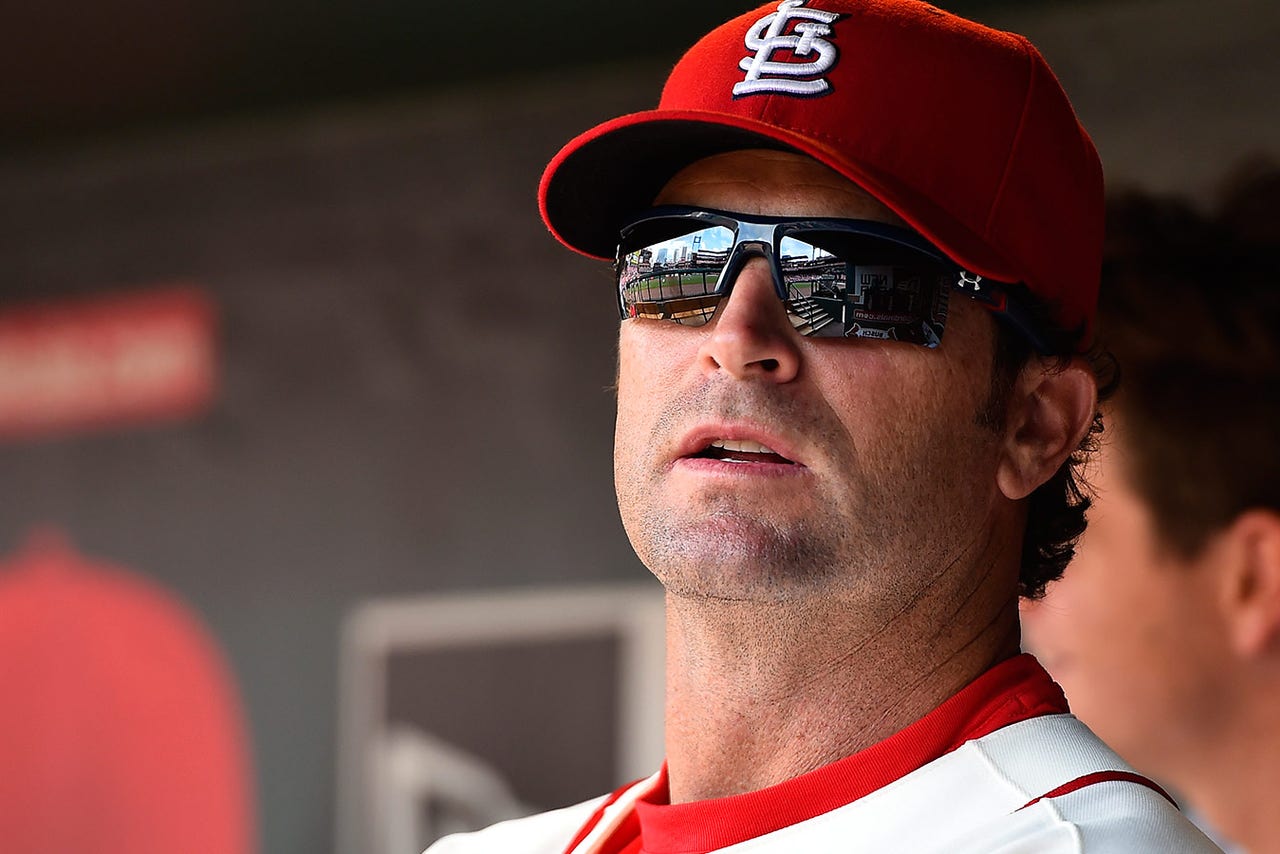 ST. LOUIS -- News of an FBI investigation involving the Cardinals' front office first reached manager Mike Matheny in the weight room Tuesday morning.
The St. Louis manager said he still hasn't read the New York Times story detailing the FBI investigation into whether the Cardinals hacked into databases within the Houston Astros organization containing internal information about "trades, proprietary statistics and scouting reports." The article reports multiple St. Louis officials have been subpoenaed, although no disciplinary actions have been taken.
"We heard from the front office that this is something that's going to be addressed soon and then we'll be up to speed," Matheny said. "But right now we just go about our business and realize it's something that's being dealt with."
He added he's grateful no one informed him about the investigation earlier and that he was not included in any way. The Cardinals released a statement regarding the security breach, which the Times article says occurred in 2013.
"The St. Louis Cardinals are aware of the investigation into the security breach of the Houston Astros' database," the statement reads. "The team has fully cooperated with the investigation and will continue to do so. Given that this is an ongoing federal investigation, it is not appropriate for us to comment further."
Matheny offered similar sentiments, noting that several of his players expressed interest Monday morning and spent time looking at Matheny's iPad trying to learn about the news. But considering how little information is known about specifics at this time, Matheny doesn't expect it to become a distraction.
"This is an uncontrollable for us as a club, but we'll wait and get all the information before we make more of a statement because we don't have any clue what's going on here," Matheny said. "We're just focused on what we do, and that's play baseball."
Pitchers recovering from soreness
The Cardinals will continue to be careful and not take any chances with the health of two of their most important pitchers.
Watch the Cardinals Live pregame and postgame shows before and after every St. Louis Cardinals game on FOX Sports Midwest.
Starter Lance Lynn went to the disabled list with a forearm strain and closer Trevor Rosenthal wasn't available in Monday night's 3-2 win over Minnesota due to what Matheny described as "tightness." Neither showed any structural damage, and Matheny says both are progressing well and should come back soon.
"They come up sore and we've got to figure out how to get the time that they need," Matheny said. "Lance, we knew we were going to miss one start, might as well make it two and err on the side of caution."
Lynn said he's already feeling better and played catch Tuesday, though he doesn't know yet when he'll return. He'll skip the two-day trip to Minnesota before rejoining the team this weekend in Philadelphia, and Matheny is hopeful Lynn can return to the rotation for a start next week at Miami.
Rosenthal could be cleared to pitch in Tuesday's game against the Twins, provided he feels good warming up before the game.
You can follow Luke Thompson on Twitter at @FS_LukeT or email him at lukegthompson87@gmail.com.
---