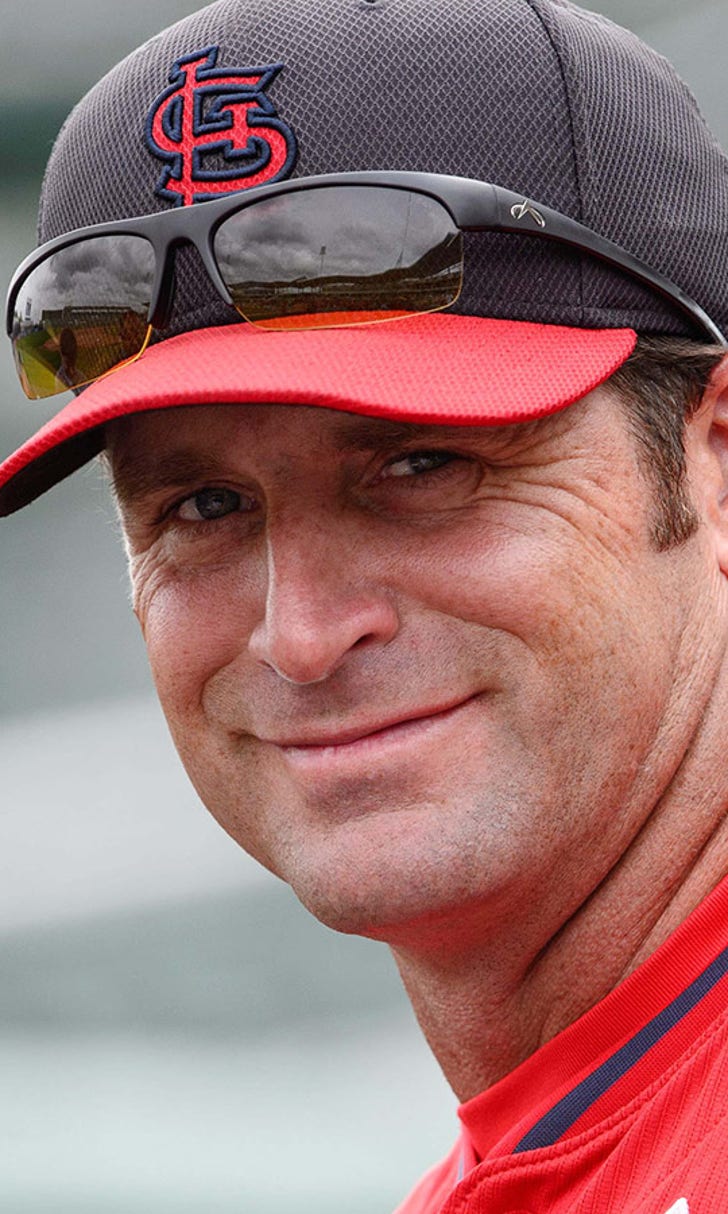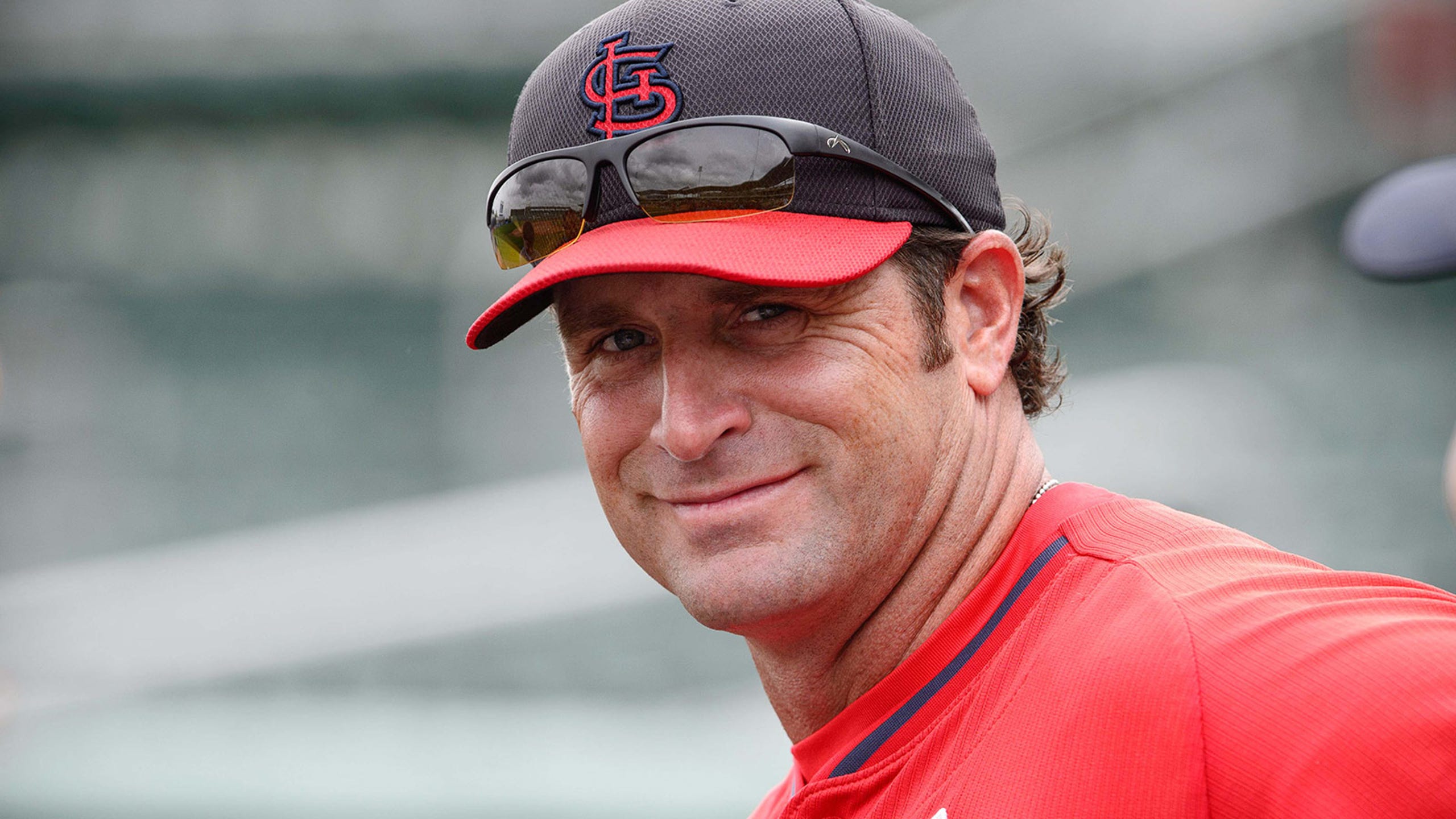 Matheny discusses letter that inspired his new book -- and maybe his managerial career
BY foxsports • February 3, 2015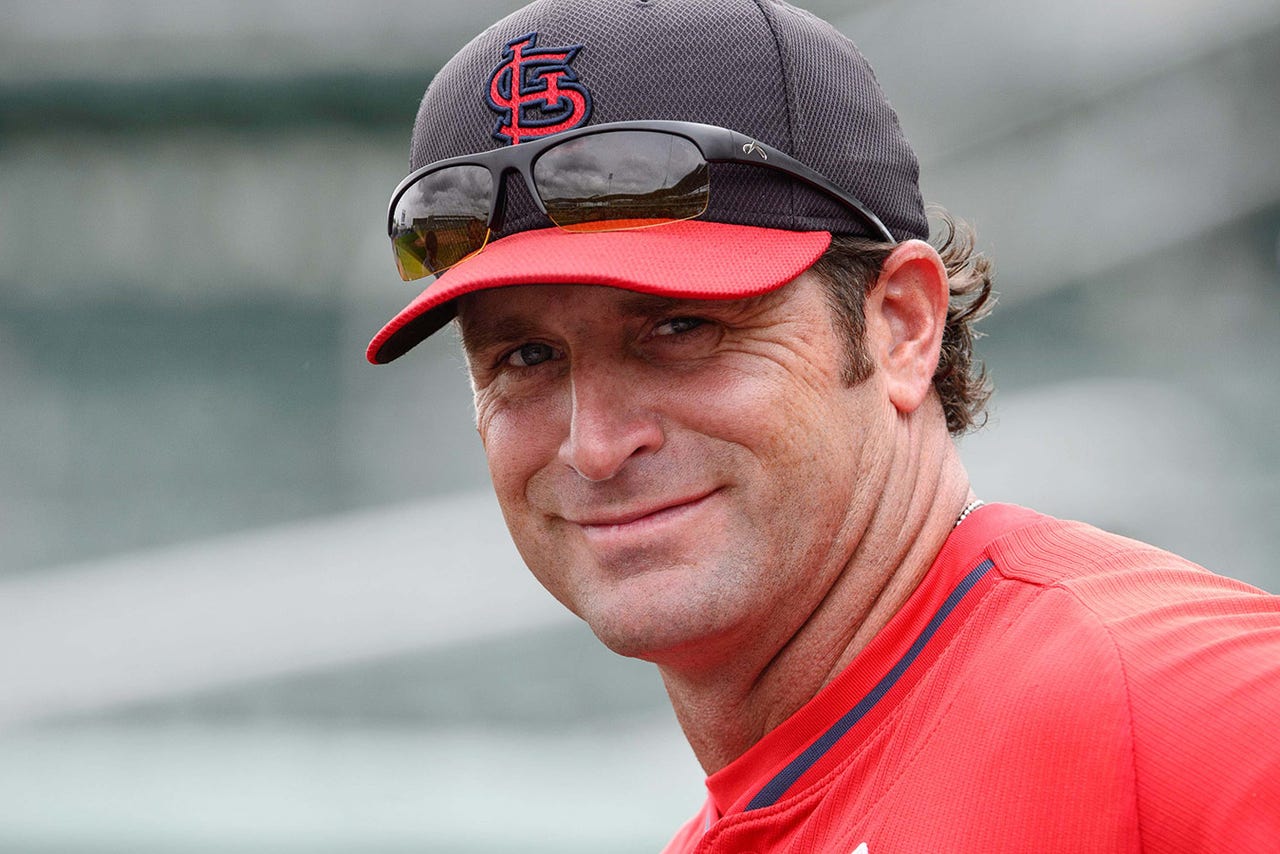 ST. CHARLES, Mo. -- If the turnout Monday night was an indication, Mike Matheny soon will be more than the St. Louis Cardinals' manager. He will also be a best-selling author.
Nearly 1,200 people packed into Lindenwood University's J. Scheidegger Center on Monday night for the official launch of The Matheny Manifesto, a book that resulted from a letter Matheny wrote years ago when he was asked to coach one of his sons' youth league teams.
As the father of five aspiring athletes, Matheny had seen more than his share of screaming parents and inappropriate behavior at his children's games. If he were to coach, the kids on his team would not be the only ones required to listen. Their parents would, too, and they would start by reading a 2,500-plus word letter he wrote that outlined his expectations and beliefs in youth coaching.
One of the parents -- Matheny says he still isn't sure which -- posted the letter online and it went viral. Matheny says people still approach him about the letter, which also serves as a contract between coach and parent. That letter, he said, eventually led to his first book, which was co-written by Jerry Jenkins.
Besides picking up a signed copy of the book and a photo op with the author, the sold-out crowd was treated to a discussion between Matheny and Greg Amsinger, a St. Charles native and Lindenwood alum who is better known these days as a host on MLB Network. The evening began and ended with a standing ovation for the Cardinals' skipper and included an entertaining and enlightening talk between the two, followed by a Q&A session with the audience.
Some of the interesting points:
• Reading that letter to the first group of parents was not easy. Matheny figured they thought they were coming to sign up for bringing postgame treats, only to hear they would be required to not say anything to their children -- or the umpires -- during the games. Matheny said the room stayed silent and reading the letter seemed to take forever as the parents realized this was going to be different.
• Those then-10-year-olds have grown into high school juniors, and they are doing quite well. Matheny says the team now includes a few who will go on to play college or pro baseball (including his son, Jake, which he did not point out), a couple who are being recruited for college hockey and a couple with realistic Ivy League aspirations.
Matheny continues to work not only with this team but others at different age levels. He is no longer the main coach, given his day job, but more of an overseer for the entire program.
• Matheny told a story (which is in the book) about being a young teen and driving home with his parents from faraway tournaments one summer when he was riding the bench. When he finally piped up from the backseat with, "I can't believe he's not playing me," his parents quietly but effectively put him in his place.
They replied: "Sometimes life isn't fair, but the coach is always right even when he's wrong."
• Matheny said when he joined his first team as a 7-year-old, the honest-to-goodness reason he enjoyed playing was the ice cream after the games. His point: There should be a reason the game is fun enough to want to play the next one.
• Matheny explained why he considers Mark McGwire and Albert Pujols among his greatest teammates. As Amsinger not-so delicately pointed out about McGwire, "He cheated the game." Matheny readily admitted that, but pointed to the way McGwire interacted with fans and his honesty and remorse about using performance-enhancing drugs.
He called Pujols the most focused player he has ever seen and talked about his generosity off the field. Matheny also talked about the time Pujols, who had a son on the team, showed up at a practice and asked if he could coach a little hitting. After the practice, he asked if he could return sometime to coach infield.
• The biggest applause of the evening that did not go for Matheny went to Yadier Molina when Matheny told the crowd that we are watching the "greatest catcher in the history" of the major leagues.
• Matheny talked about being interviewed and hired in 2011 to succeed Tony La Russa. He knew how surprised St. Louis and the baseball world would be that the reigning World Series champions would hire someone with no managerial experience, and he understood completely. "It was like giving a 16-year-old the keys to a Ferrari," he said.
Shortly after he was hired, Matheny brought up the topic of his letter to his new boss, John Mozeliak. Oh yes, Mozeliak told him, he had read the letter, as had team chairman Bill DeWitt Jr. Matheny did not rule out the possibility that the letter helped him land the job as the Cardinals' brain trust was focused on bringing in a leader.
I haven't finished the book, but I have read enough to know there's enough material about the Cardinals and Matheny to make it worthwhile for Cardinals fans and, more to the point, it should be required reading for youth coaches and parents.
If even half of all the youth coaches read it, Matheny would have a best-seller. And youth sports would be better off for everyone.
You can follow Stan McNeal on Twitter at @StanMcNeal or email him at stanmcneal@gmail.com.
---