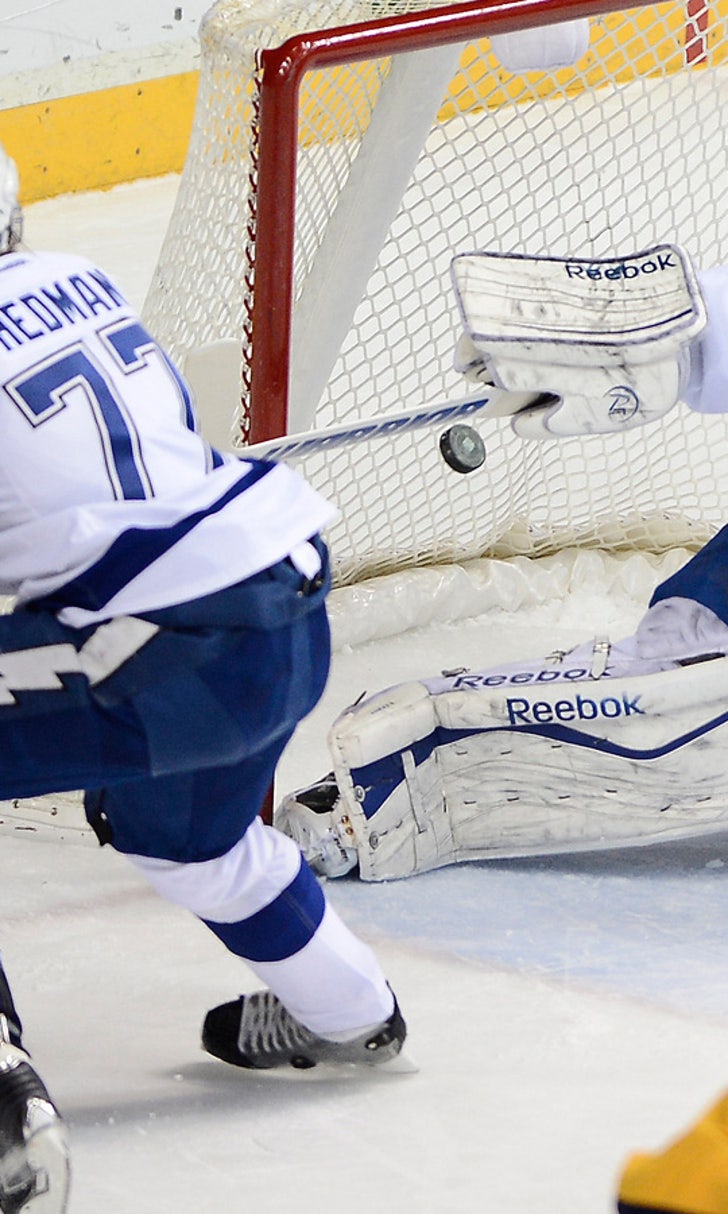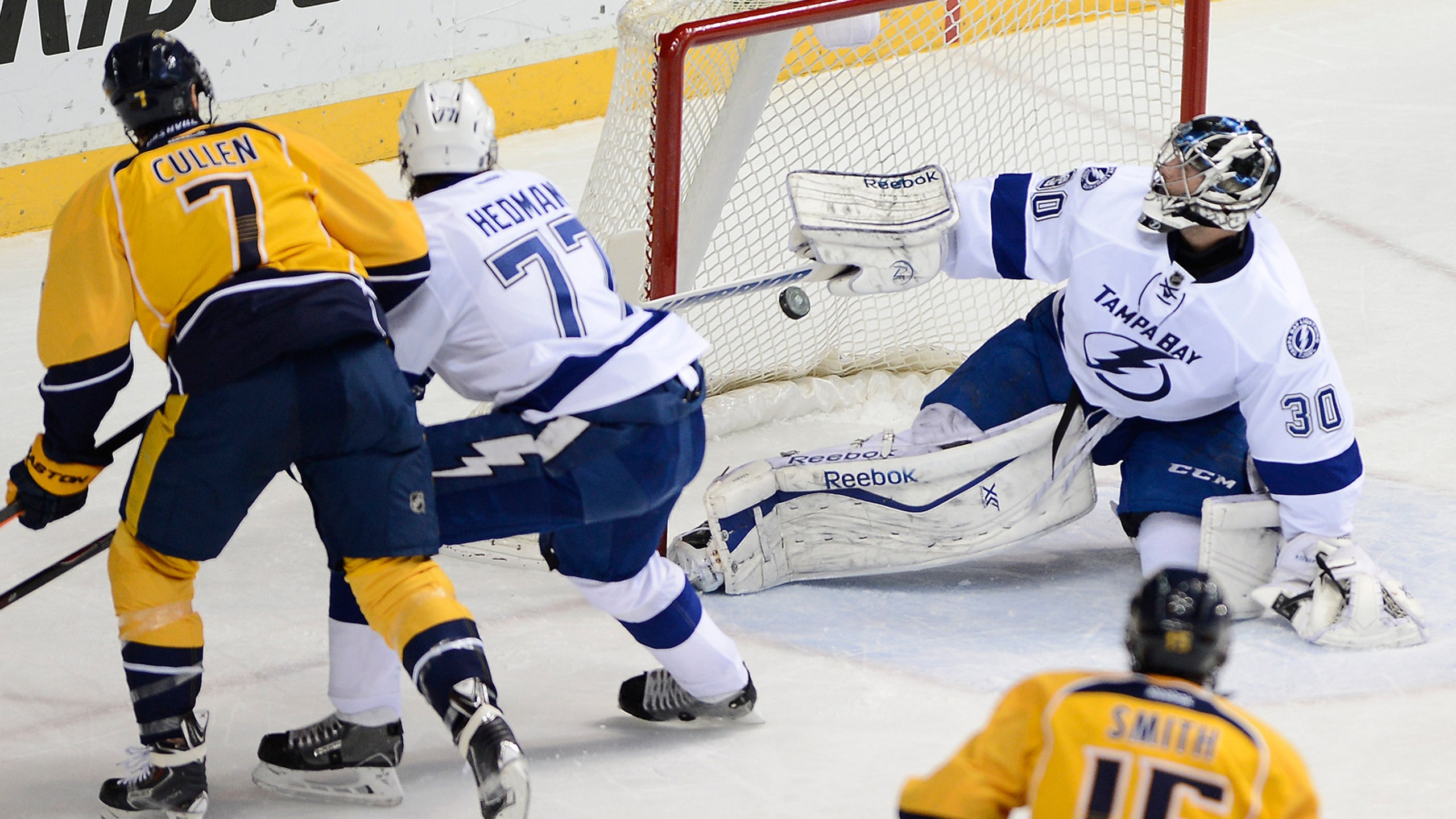 Martin St. Louis scores twice, but Lightning fall to Predators
BY foxsports • February 27, 2014
NASHVILLE, Tenn. (AP) -- Facing an early deficit, Nashville turned the game around with its power play.
Patric Hornqvist scored with the man-advantage at 13:56 of the third period to lift the Predators to a 3-2 victory over the Tampa Bay Lightning on Thursday night.
Matt Cullen and Roman Josi also scored power-play goals to help Nashville snap a three-game losing streak.
The three man-advantage goals were a season high for the Predators. Nashville entered Thursday with the NHL's seventh-best power play.
"The power play was really huge, but our 5-on-5 play was strong," Nashville coach Barry Trotz said. "We gave up seven shots in the last two periods and that includes a couple of power plays that they had."
Martin St. Louis had both goals for the Lightning, losers of three of their last four.
With time winding down in the final period, Hornqvist collected the rebound of Mike Fisher's shot and slipped it by Tampa Bay goaltender Ben Bishop.
"It hit the heel of my stick, and then I don't know if I got a whack on it on the rebound, too," Hornqvist said. "It's nice to see that it finally went in. That's how I have to play every single night to be effective."
St. Louis opened the scoring at 5:26 of the first period.
Ondrej Palat carried the puck from the left boards into the slot, where he sent a backhand off the left post. St. Louis was parked in front of the Nashville goal to tap home the rebound.
Less than four minutes later, St. Louis struck again.
With the Lightning on a power play, St. Louis' wrist shot from the right faceoff dot hit Nashville goaltender Carter Hutton in the chest, fell to the ice, and trickled across the goal line.
Hutton is 7-2-2 in his last 11 games.
Since scoring a career-best four times in Tampa Bay's Jan. 18 game against San Jose, St. Louis had not scored a goal, a stretch of nine games. He also was pointless in five games for Team Canada in their gold medal-winning performance at the Sochi Olympic Games.
"Our 5-on-5 play was horrendous," St. Louis said. "Our battle level was very low. You've got to grind it out in this league, and we didn't do that."
After getting nine shots on goal in the first, Tampa Bay managed just four in the second and three in the third.
"It was disgracefully embarrassing, that's what that game was," Lightning coach Jon Cooper said. "Two periods, really, really disappointed. Seven shots in the last two periods?"
Cullen struck at 12:05 of the second.
Ryan Ellis skated the puck into the right circle, where he faked a shot and found Cullen at the back door for an easy tap-in.
Josi tied the game 1:11 later on another power-play goal when the Swiss Olympian ripped a slap shot from the left faceoff dot over Bishop's left shoulder.
"The first period, we didn't manage the puck that well," Josi said. "We actually didn't play a bad period in the first, but they got up 2-0. After that, we just worked their defense and our forwards did a great job down low."
NOTES: Palat has points in three-straight games. ... Cullen had not scored a goal since Nov. 27, breaking a stretch of 29 games without a goal. ... Nashville is 7-21-5 when its opponents score first. . The game was the first of five consecutive home games for Nashville coming out of the Olympic break.
---