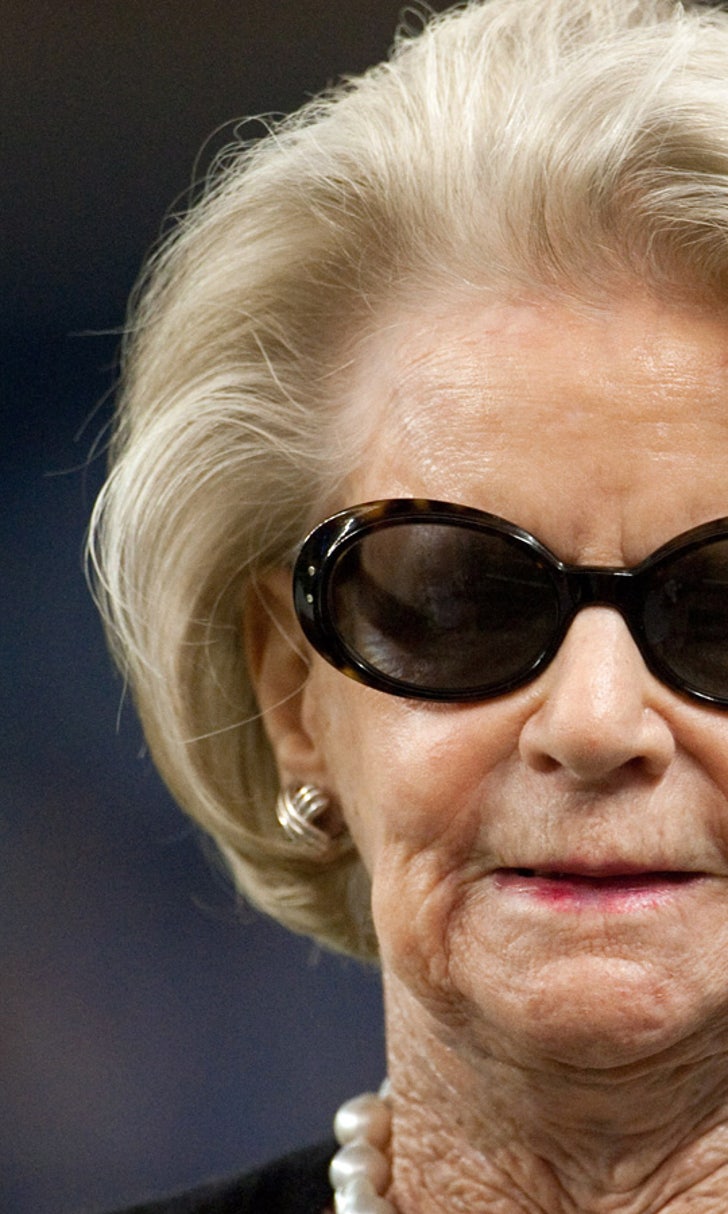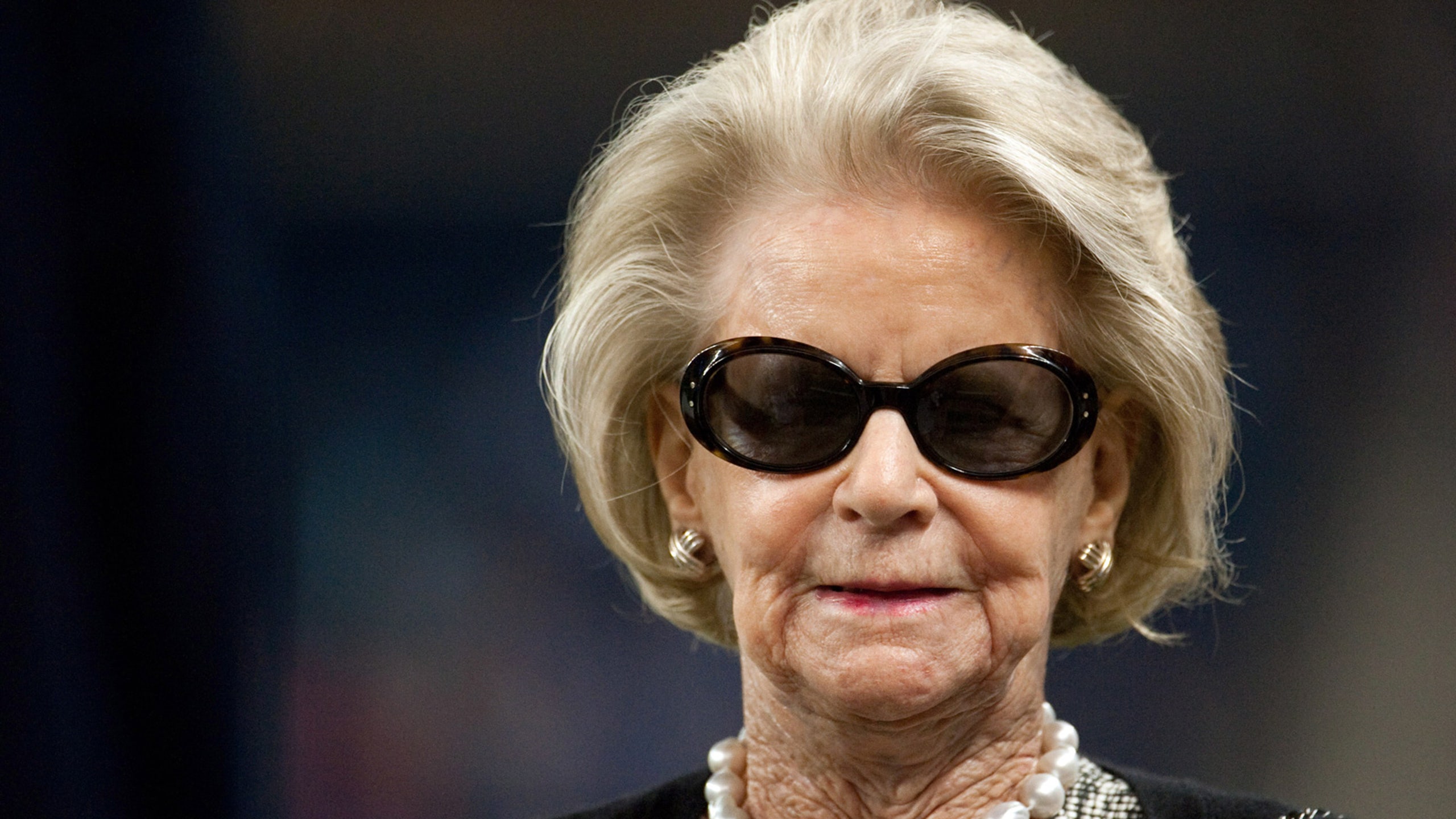 Martha Ford disappointed in Suh's departure, loves being Lions' owner
BY foxsports • June 16, 2015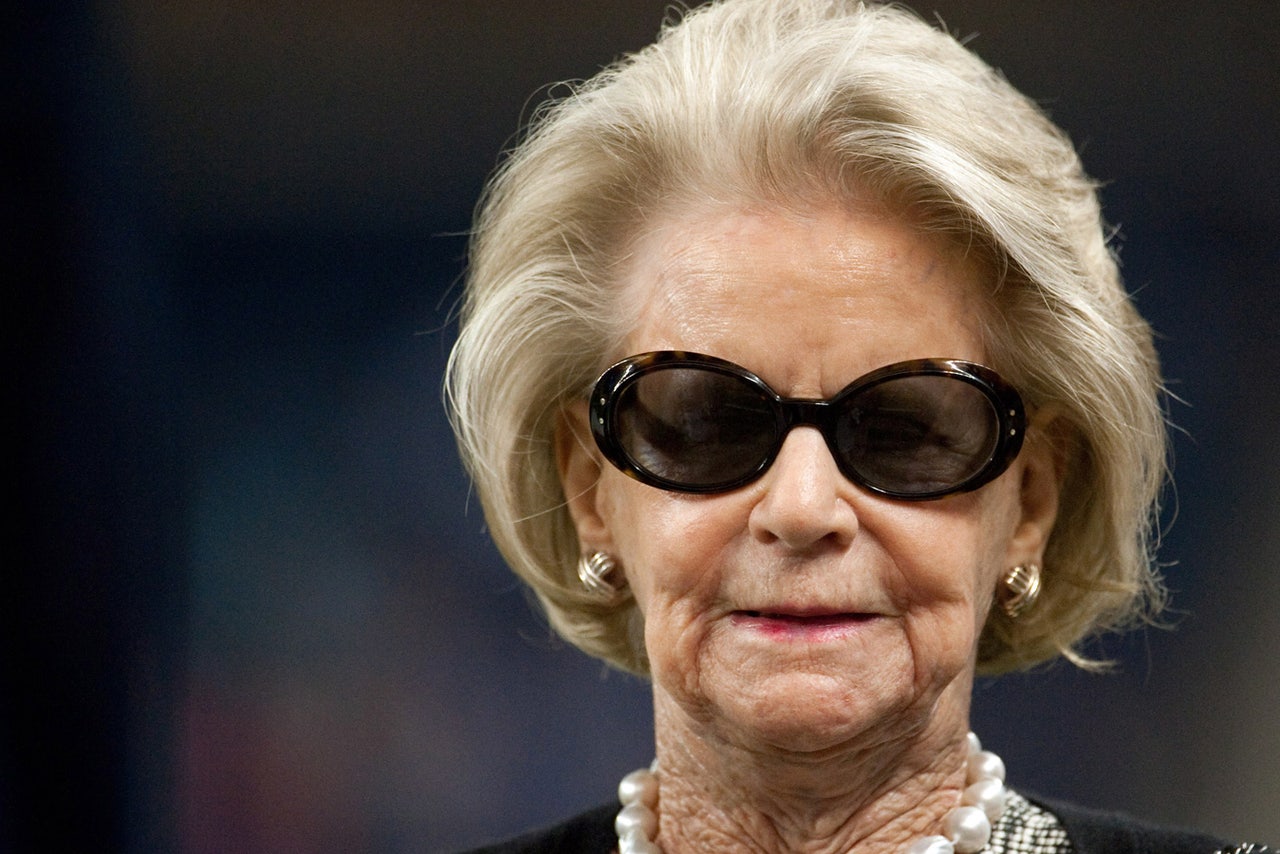 ALLEN PARK, Mich. -- Martha Firestone Ford feels the same way as all those Detroit Lions fans who screamed "Suh!" every time Ndamukong Suh made a play at Ford Field.
Ford, the owner and chairman of the board for the Lions, said she wanted Suh to return and made sure he knew it.
"I was disappointed because he was such a nice person and such a good player," Ford said Tuesday afternoon following the first of the team's three mandatory mini-camp practices. "I did talk to him and I said I told him I was his fan and I would like to have him back."
So what happened?
"About two weeks later, he left," Ford said laughing, referring to Suh's decision to sign a $114-million deal with the Miami Dolphins.
This was the first time Mrs. Ford had spoken publicly since she took over control of the team following the death of her husband, longtime-owner William Clay Ford, Sr., in March 2014.
Martha Ford attended every game last season, but she tried to stay out of the spotlight as much as possible.
On Tuesday, Ford finally stopped to talk with reporters.
Asked about her decision to start attending road games, which she didn't always do when her husband was alive, Ford said, "I want the team to know they have owners that care, and also because I wanted to be there. I'm indulging myself at the same time."
The players clearly have grown fond of the NFL's only female owner.
Receiver Golden Tate said he received a letter of appreciation from her after he made the Pro Bowl.
"It was just a very, very nice, considerate note that she wrote, saying 'Thank you and congratulations on all your success, we're so happy to have you here,'" said Tate, who signed with Detroit as an unrestricted free agent before last season. "I've never had that written to me."
Tate said he now goes up and gives Ford "a big hug" every time he sees her.
"One of my favorite ladies," he said. "She's part of the reason I'm here so I definitely appreciate her. She's a sweet lady. She's a very, very nice lady. Upbeat lady. I enjoy being around people like that."
So does safety James Ihedigbo.
"She's almost out here every other day," Ihedigbo said. "To see her and the support that she has for us, being able to even know us by name and have conversations with her, it's awesome. That's what you want. You want an owner that cares about her guys and her team. That's what you're getting."
The Lions had received media interview requests repeatedly for Mrs. Ford to talk over the last year.
She came off Tuesday during a brief conversation as someone who really cares about the team, the players and the coach.
"We had such a good year last year that I'm hoping that we can do the same," Ford said. "I'm sure we can. We have a lot of good players. We've lost a few but we made up for it by having a few more that are good."
Here's what she had to say on a few other topics:
---- On what the past year has been like since she took over the team: "Wonderful. I've loved it. I really enjoy it. It's been part of my life."
--- On how "hands-on" she is personally with running the team: "We do a lot of talking together, the Ford children (including son, William Clay Ford, Jr., the Lions' vice chairman) and myself. We have quite a few meetings and we just discuss everything as a group."
--- On Jim Caldwell, entering his second year as coach: "I think so highly of him. I think he's absolutely the most wonderful coach and done such a great job."
---- On the importance of off-the-field behavior by Lions' players: "I just trust that we pick players that don't have a problem. There's always that risk. Hopefully, we have a good solid team because I think that means a lot."
---