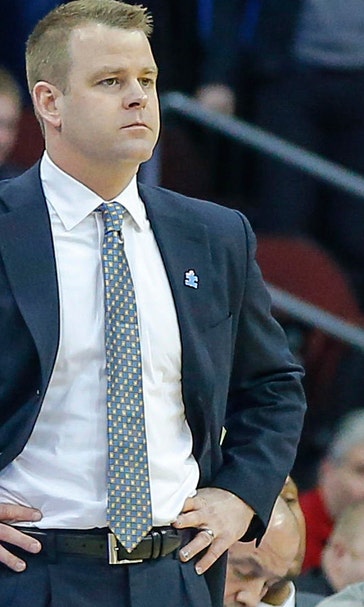 Marquette officially adds Anim, Carter to 2015 recruiting class
April 15, 2015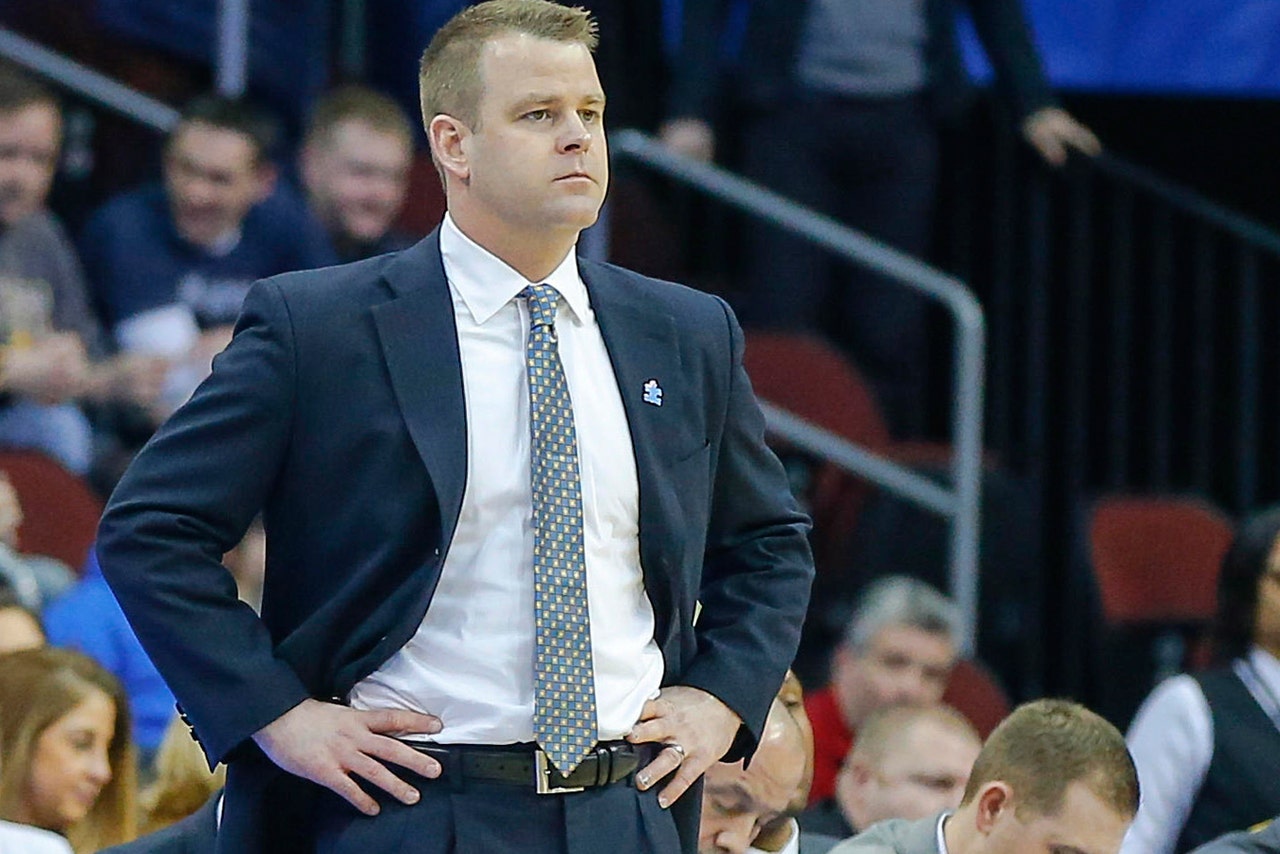 MILWAUKEE -- On the first day of the spring signing period, Marquette officially added guard/forward Sacar Anim and point guard Traci Carter to its 2015 recruiting class.
Anim and Carter join fall signees Henry Ellenson, Matt Heldt and Haanif Cheatham to give head coach Steve Wojciechowski a consensus top-10 recruiting class entering his second season at Marquette.
"We feel great about our class," Wojciechowski said Wednesday. "To add the quality and caliber (players) that we are is very exciting, especially with the late additions of Sacar and Traci that will really help our program."
Anim, who committed to Marquette in February, was named the Associated Press Player of the Year in Minnesota as a senior after leading DeLaSalle High School in Minneapolis to a fourth straight state championship.
The 6-foot-5 wing averaged 25.0 points and 8.0 rebounds during his senior year and was the division's top scorer in the state tournament, including a 32-point performance in the state title game.
"He's kind of a jack of all trades (player) and a winner," Wojciechowski said. "He played for one of the very best high school coaches in the United States in Dave Thorsen at DeLaSalle. To add him gives us versatility, it gives us some depth.
"I think Sacar is a guy who has played on winning teams and he has done basically whatever has been asked of him. He has played with really good players -- the point guard on their team (Jarvis Johnson) is going to Minnesota, Reid Travis was a freshman at Stanford. So he's played on winning teams. He might have flown under the radar a little bit, but we're thrilled to have him.
"The thing that's hard to teach is the fact that he's a winner. I mean, four times a state champion. I love that. I love when kids come from winning programs."
A consensus four-star recruit, Carter committed to the Golden Eagles in March. Interest was delayed in Carter due to a left meniscus tear he suffered during an early season workout in March 2014.
Carter spent his freshman season at Roman Catholic High School in Philadelphia before transferring to play for former NBA forward Pervis Ellison at Life Center Academy in Burlington, N.J.
The 6-foot tall point guard averaged 16.0 points, 5.0 rebounds, 7.0 assists and 4.0 steals as a senior in 2014-15.
"Traci's a point guard," Wojciechowski said. "He's got Philly toughness. He was a kid who flew a little bit under the radar because he was injured during July of last year and so he wasn't playing in all these big events that a lot of kids get a lot of attention from.
"Traci's a kid who has grown up at (the point guard) position. There's a huge adjustment at any of the guard positions going from high school to college. I'm confident that he'll make it and I'm confident that the older guys in the program will help them."
Injury update: Two key pieces to Marquette's future are currently recovering from significant injuries.
Luke Fischer recently underwent left shoulder surgery, while incoming freshman Henry Ellenson suffered a broken left hand during the WIAA state tournament.
"Luke is doing well," Wojciechowski said. "He had surgery shortly after the season. Everything went great with the surgery. He's continuing to rehab and get strong. We were just talking to him today. He says he feels good. He's a great kid that's anxious to get back to 100 percent."
Ellenson was injured during Rice Lake High School's WIAA Division 2 state semifinal victory over Greendale on March 20. He was unable to play in the state championship game and had to back out of the McDonald's All-American Game and the Nike Hoops Summit.
"The timetable for me is whenever he is completely healthy," Wojciechowski said of Ellenson. "He's making significant progress. We've been in constant contact with him. He's doing well. He's on target for being healthy. But at the same time, this is not a time to be rushing anything.
"For him, the hardest part is telling him, 'Hey man, you aren't going to be able to be doing as much in the gym as you would like to.' But he'll be fine. He's going to recover quickly."
Follow Andrew Gruman on Twitter
---