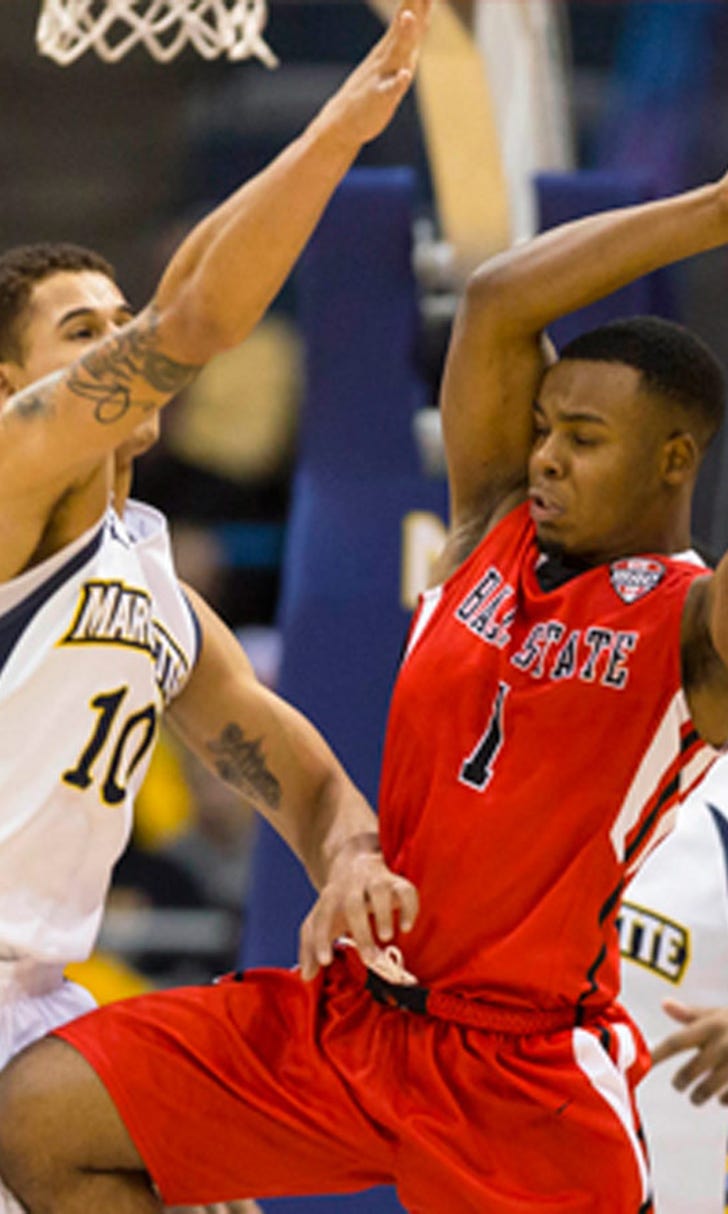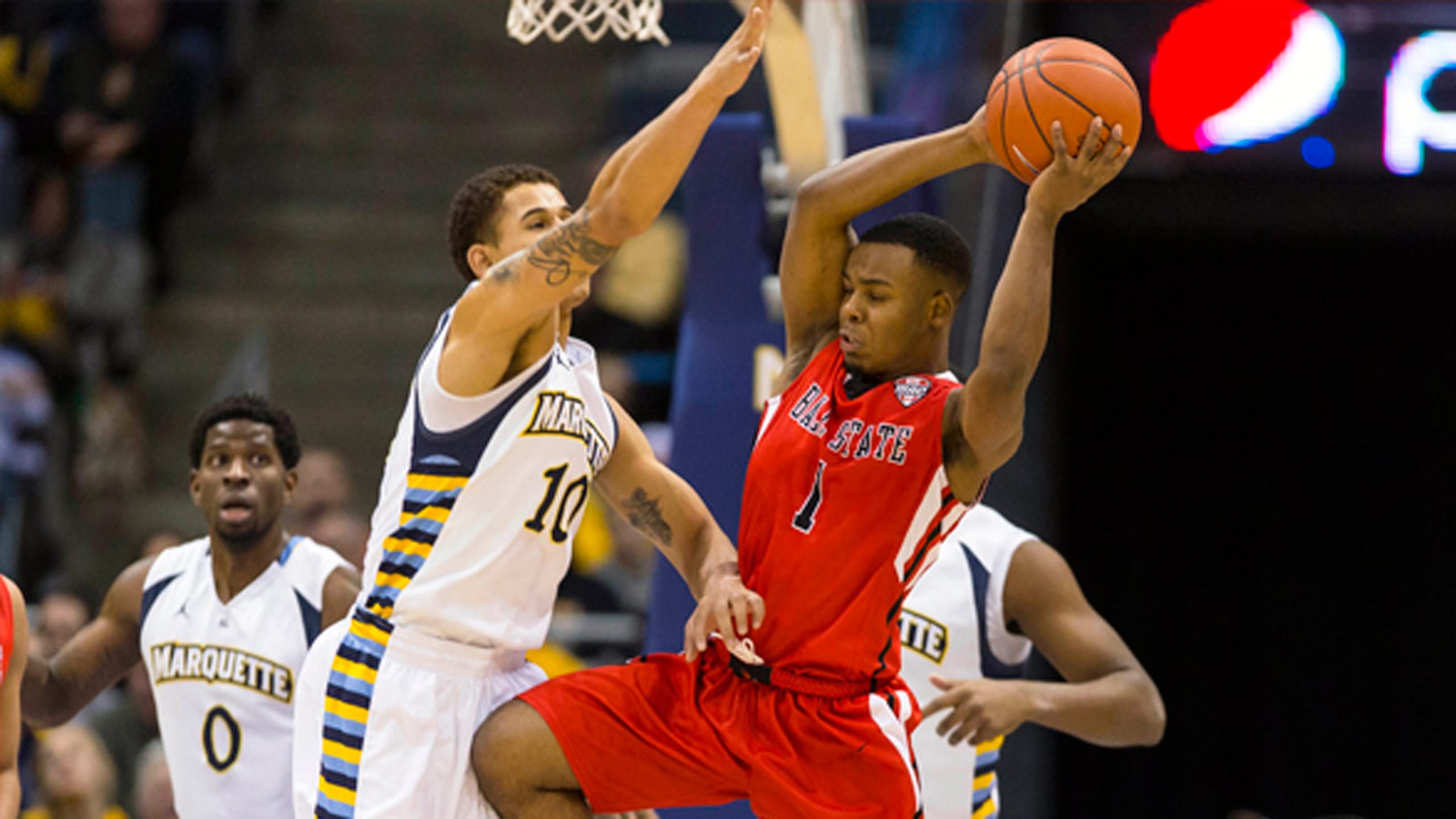 Marquette dominates Ball State 91-53
BY foxsports • December 18, 2013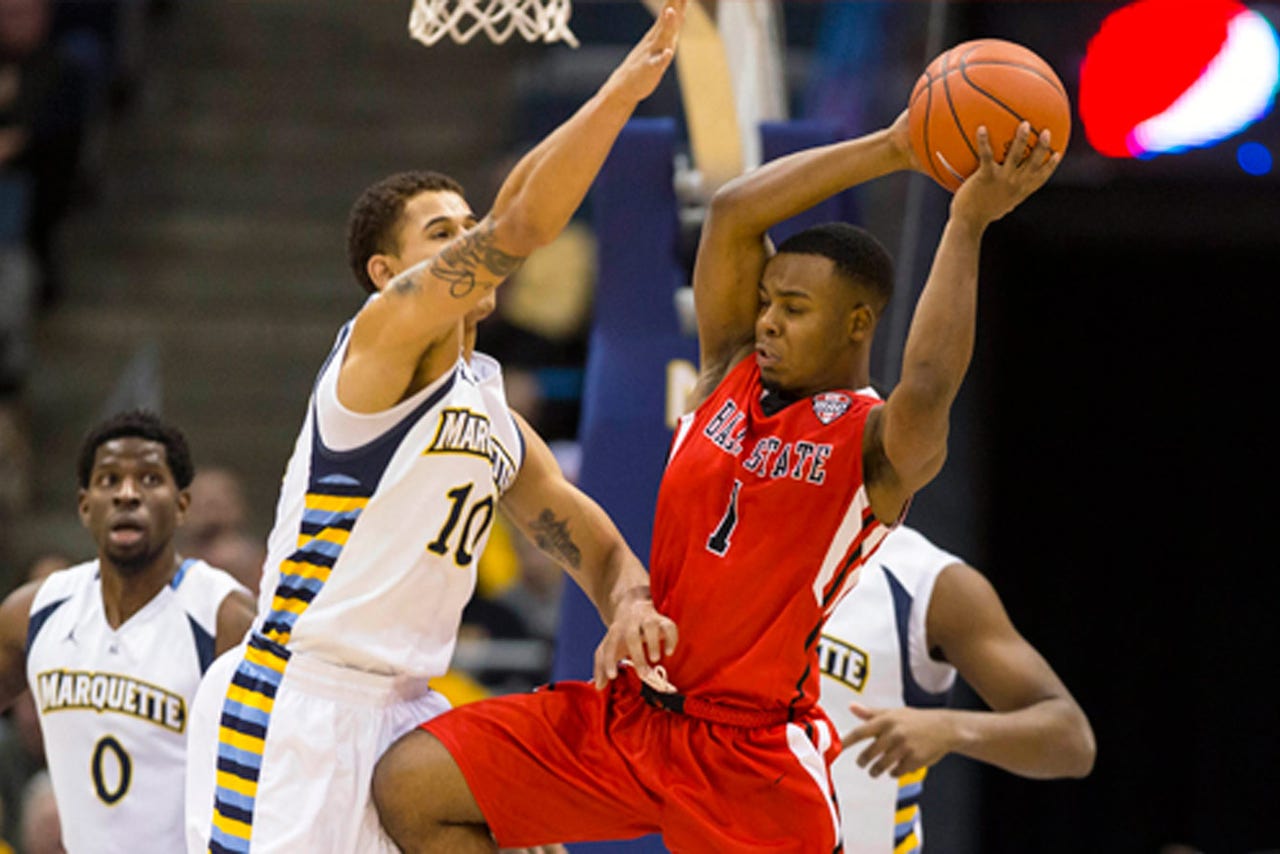 MILWAUKEE (AP) -- Chris Otule scored 14 points, and six other players scored in double figures as Marquette routed Ball State 91-53 in a nonconference game Tuesday night.
The Golden Eagles (7-4) led 42-24 at the half, but Ball State made a brief run to pull within 45-32. Marquette responded with a 17-2 run to open a 62-34 lead with 12:40 remaining.
The Golden Eagles dominated inside, scoring 56 points in the paint. They also forced 23 turnovers and came away with 17 steals, including six by Juan Anderson.
Jamil Wilson added 13 points for Marquette, Jajuan Johnson and Deonte Burton had 12 apiece, Derrick Wilson had 11, and Anderson and Davante Gardner each had 10.
Zavier Turner had 16 points while Mark Alstork added 11 for the Cardinals (2-6), who lost their fifth straight.
Although Ball State matched Marquette in height, the Cardinals had no answer for the Golden Eagles bulk inside with Otule at 6 feet 11 inches and 275 pounds and Gardner at 6 feet 8 inches and 290 pounds. The Cardinals starting center Majok Majok is 6-9 but listed at 220 pounds, and freshman forward Mading Thok, who played 15 minutes, is 6-11 but listed at 200 pounds.
The Golden Eagles shot 54.1 percent, making 33 of 61 shots, and held a 41-30 rebounding advantage. Marquette also dominated inside defensively, blocking seven shots, including four by Otule.
Ball State, whose first five losses were to teams with a combined 35-15 record, shot just 38 percent, making 19 of 50 shots. The Cardinals also shot a season-low 28.6 percent from the free-throw line, making just 6 of 21 attempts.
On top of everything else, the Cardinals were hampered by foul trouble. Starting forward Tyler Koch picked up his fourth foul with 18:38 remaining and played just nine minutes. Majok, who entered the game averaging 10.1 rebounds to rank 19th nationally, was called for his fourth foul with 12:45 left and played just 21 minutes, finishing with five points and six rebounds.
Marquette set the tone early, taking the ball inside for its first four baskets to open an 8-2 lead. The Golden Eagles methodically built the lead throughout the first half, using a 9-2 run to go in front 37-21 with 3:28 left in the half. 
---