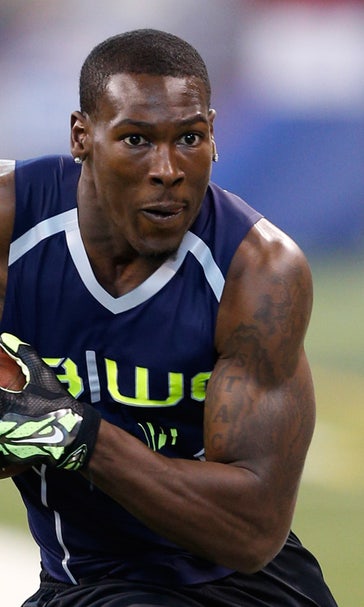 Marqise Lee 'confirmed' first-round status at USC Pro Day
March 12, 2014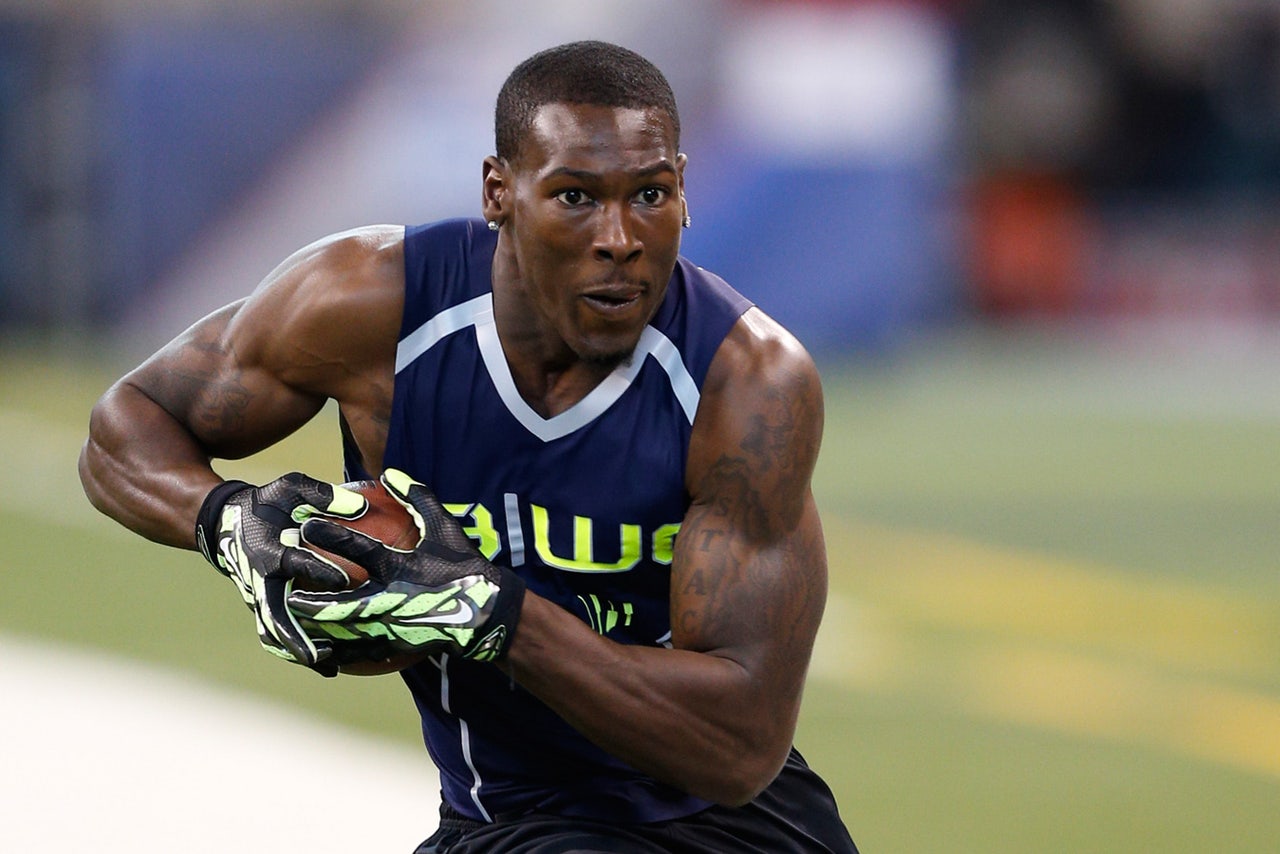 LOS ANGELES -- There wasn't all of the pomp and circumstance you would expect from a USC Pro Day. However, there were a couple of bright spots -- namely Marqise Lee.
The 2012 Biletnikoff Award winner elected not to run the 40-yard dash at Pro Day, sticking with the 4.52 he posted last month at the NFL combine.
After he stepped on the field he showed the ability to run routes, catch the ball, and even ball tracking skills that allowed him to make some snags even if they weren't the best thrown balls.
Although, there were a couple of "wow" moments, overall it wasn't anything too spectacular from the former Trojan wide receiver, but enough to feel comfortable about the work he put in.
"I'd give myself a B+," Lee said following his workout. "There's things I could've done better, getting in and out of my breaks a little bit better. I got out of them fast but more in control.
"I'm just trying to get fully up to par to the Marqise that people want me to get back to."
His conditioning wasn't where he wanted it to be and says that's something he will continue to work on as he prepares for workouts and meetings with prospective NFL teams between now and the draft. He says that's the final piece to Lee returning to the Lee of old. 
Still, whatever he felt he was missing wasn't enough to deter scouts.
"From what I saw on tape, it just confirmed some things," said one NFL scout in attendance speaking on the condition of anonymity. "You want to see footwork. You want to see if guys know how to run routes...and he does.
"I still think he's going in the first round."
Linebacker-turned-safety Dion Bailey was pleased with his workouts as well. Like Lee, he didn't run the 40 on Wednesday either. There were some questions about Bailey after he posted a 4.68 40-yard time at the NFL Combine, but he wasn't too concerned with that.
Proud of this resumé i'm building.. Great day today on SC soil for the last time.. #Bittersweet

— Dion Bailey (@dbailey_18) March 12, 2014
"People want to people runs 40s and things like that," Bailey said. "I don't think it resembles to how you play too much because a lot of people run fast and then you see them play, they're getting ran by and things like that, getting their ankles chewed up. I don't think the 40s are a bad thing, but as long as your 40 can translate to your game speed if you're running 4.3s and 4.2s and things like that, I mean, more power to you. 
"(Scouts) just want to see my hips move, see how I work my hips, really. Everybody just wants to see if I can play the centerfield. So, I just wanted to display that I'm a better athlete than a lot of people think."
Bailey is expected to be selected in Day 2 of the Draft.
The most impressive performance of the day went to Kevin Greene. The seldom used Trojan, who bounced around from linebacker to tight end last season as a senior, worked out with the tight ends at Pro Day and was the most impressive player in that position group.
Greene moved freely and made an over the shoulder catch that was impressive for anyone let alone a guy who hasn't really played the position.
Greene's 4.54 electronic time in the 40-yard dash was the fastest of the day. 
"Hopefully my 40 time was able to impress a couple of coaches," he said. "It definitely impressed me."  
Greene also went through defensive drills hoping to show his overall athleticism and versatility. 
---