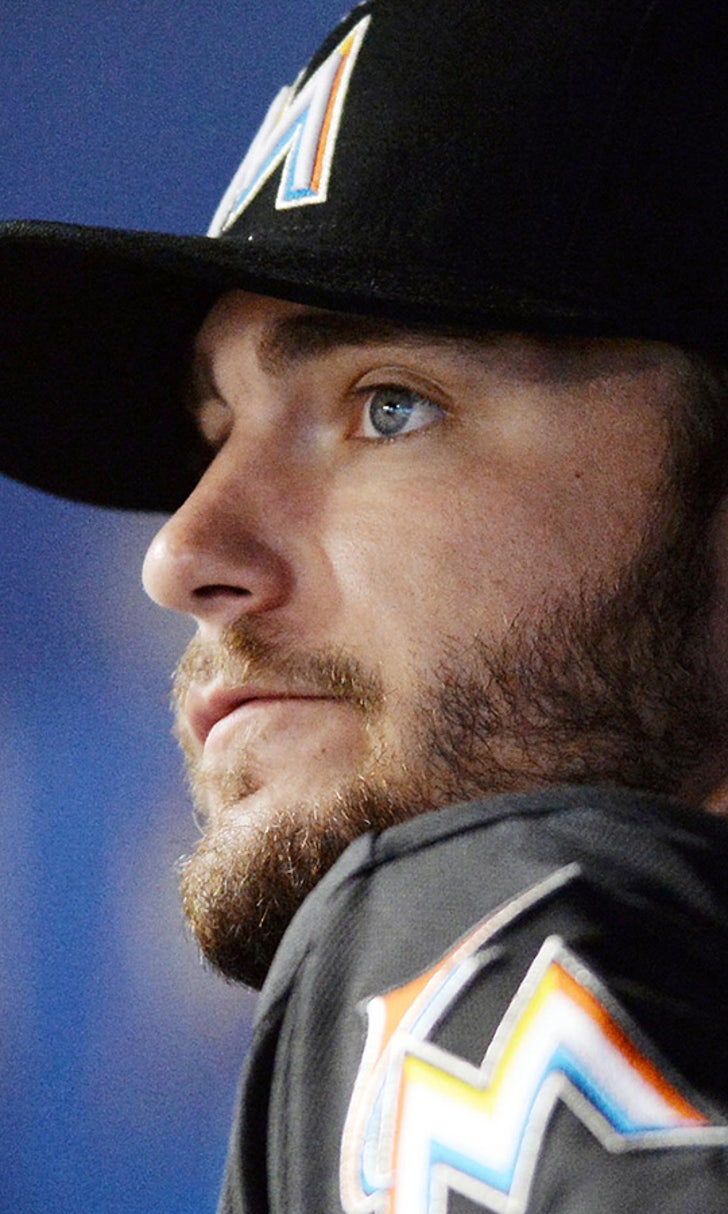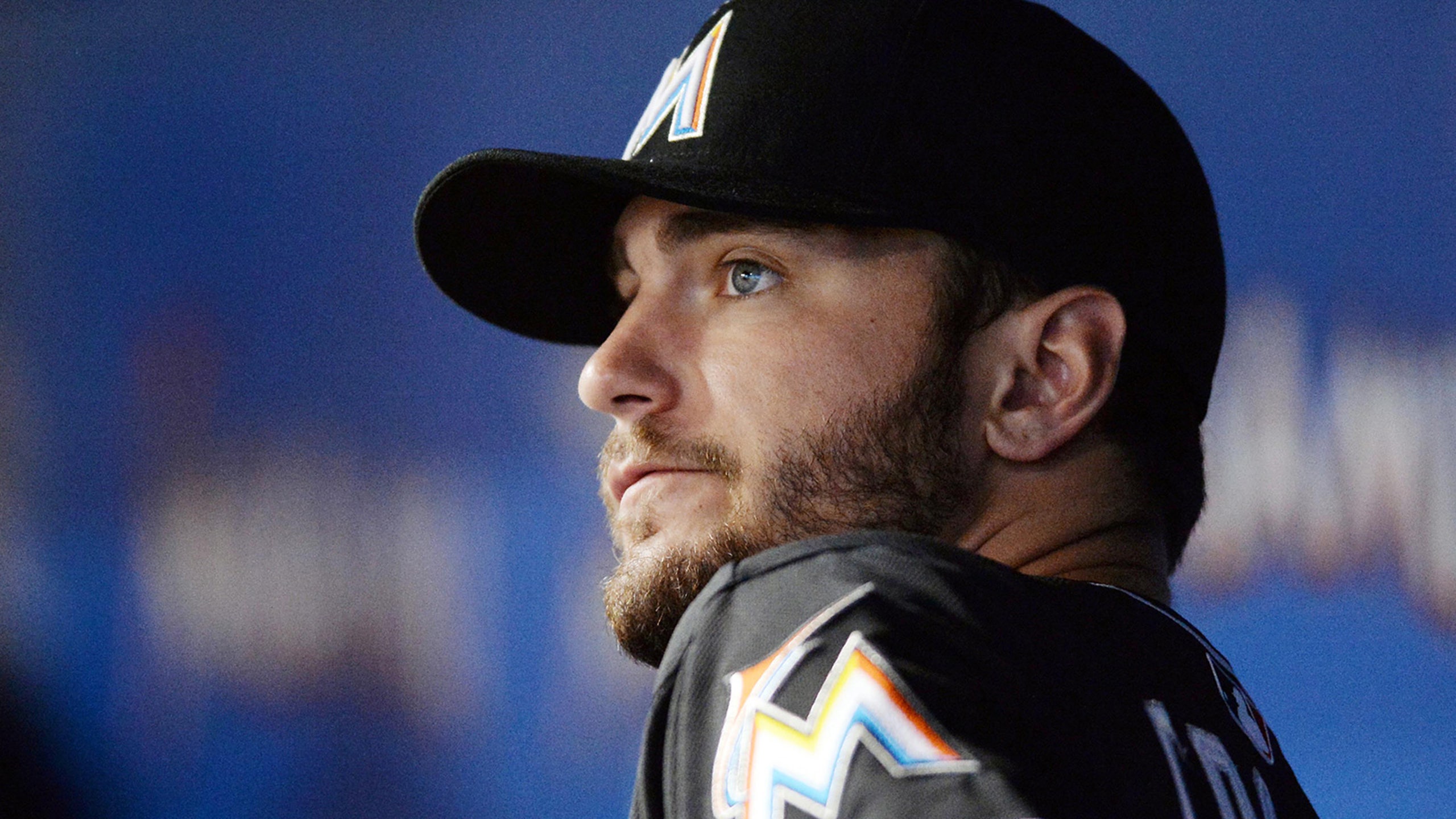 Marlins notes: Jarred Cosart getting back into the swing of things
BY foxsports • August 11, 2014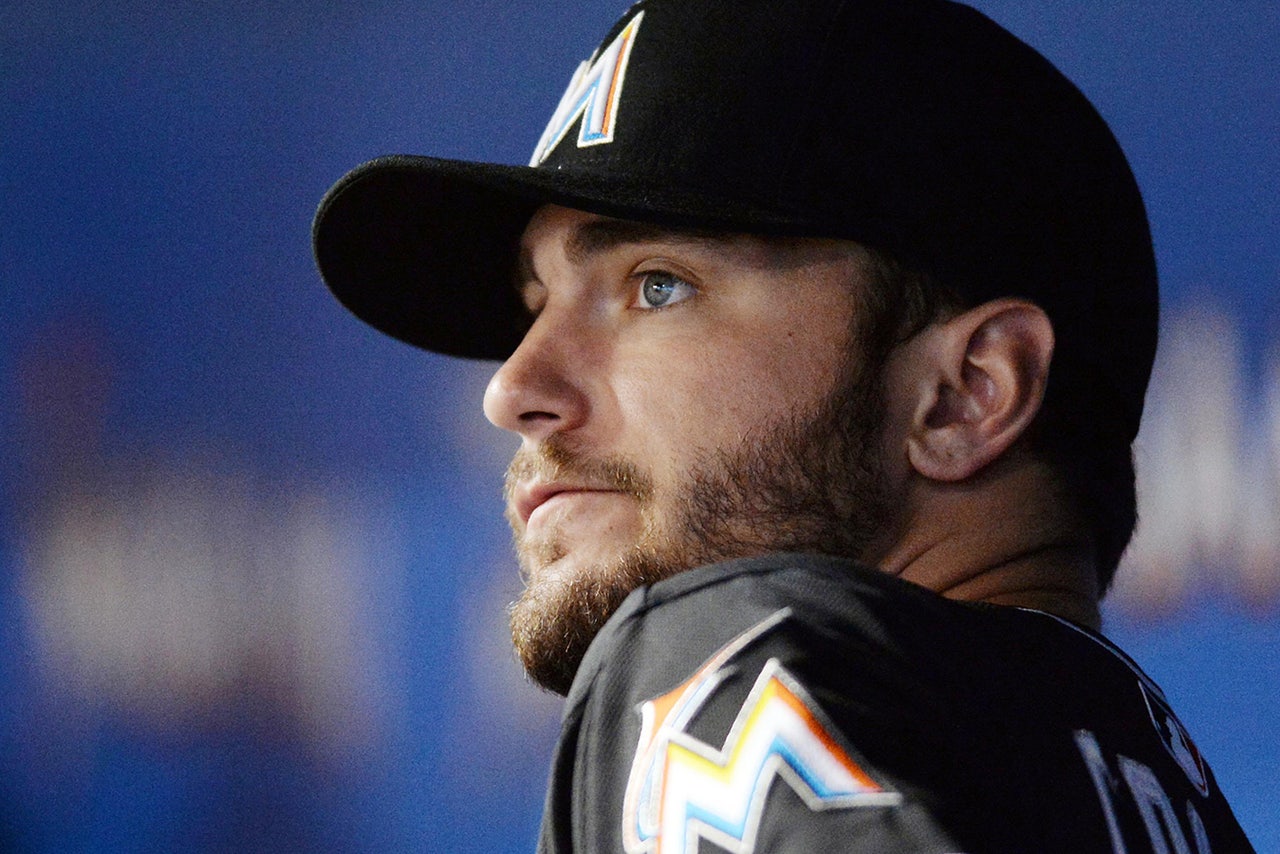 MIAMI -- Miami Marlins right-hander Jarred Cosart will start Tuesday's game against the St. Louis Cardinals -- just don't expect him to swing for the fences when he comes to bat.
Cosart, acquired from the Houston Astros as the trade deadline, was scratched from his last outing with lower back stiffness. He believes he injured it either swinging during his first at-bat or running out the infield hit Aug. 1.
"One of the two," Cosart said. "Felt it after I went back out there after my first at-bat and it felt progressively tighter as the game went on. It bothered me a little bit when I threw the next day. It was more precautionary. It wasn't anything serious."
The 24-year-old said until three plate appearances during Interleague play earlier this season, he hadn't recorded an at-bat since high school.
Instead of making his scheduled start Thursday in Pittsburgh, Cosart will have had 10 days to recover before facing the Cardinals.
"No pain in the bullpen, feel normal went through normal workout and routine," Cosart said. "I'm excited to go tomorrow against a really good team. It actually was probably good for my arm. That was a positive, and it was only one start so it wasn't anything too crazy."
Cosart will likely just stand at the plate and bunt until he has time to work on his hitting moving forward. He doesn't want to risk another injury.
"I think I just had a layoff from swinging the bat and didn't really swing at all before I got here," Cosart said. "Went out there and tried really hard, ran hard -- not a really good combination for success I guess. Hopefully if I can move guys over bunting or whatever that's what I'm going to focus on doing from now on. Start getting back the strength so I can swing again because I like to hit."
PLAYOFF RACE
Entering Monday, the Marlins found themselves five back in the National League Wild Card race with 45 games remaining.
This season marks the second time there are two Wild Card spots in each league. A one-game playoff determines which club advances to face the top seed.
"You see more parity than you have in the past," manager Mike Redmond said. "You saw that at the trade deadline where even though it seemed like a flurry of activities there were a lot of teams holding onto their guy and staying pat trying to make a run."
The Wild Card gives teams chances to stay in the race longer. The Cardinals hold the top spot with the Pittsburgh Pirates a half game back. The San Francisco Giants, Atlanta Braves and Cincinnati Reds are 2 1/2 games or less behind them for a postseason spot.
Redmond hopes his club can do so, especially after losing 100 games in 2013.
"For the guys who went through the season we had last year for us to be where we are is exciting," Redmond said. "When you have a chance to go to the playoffs the longer you can play meaningful games the better not just for morale but experience.
"For us to be sitting here in August talking about the playoffs and playing big games is huge. I said we'd be better for it and to be talking about making a playoff run is another big step for the young guys."
JUNIOR DIVISION CHAMPS
The Marlins Reviving Baseball in Inner Cities (RBI) team captured the World Series Junior Division championship Monday at Globe Life Park, home of the Texas Rangers. It marked the fourth time a Marlins club won an RBI World Series (1997 - juniors, 1999 softball and 2004 seniors
You can follow Christina De Nicola on Twitter @CDeNicola13 or email her at cdenicola13@gmail.com.
---