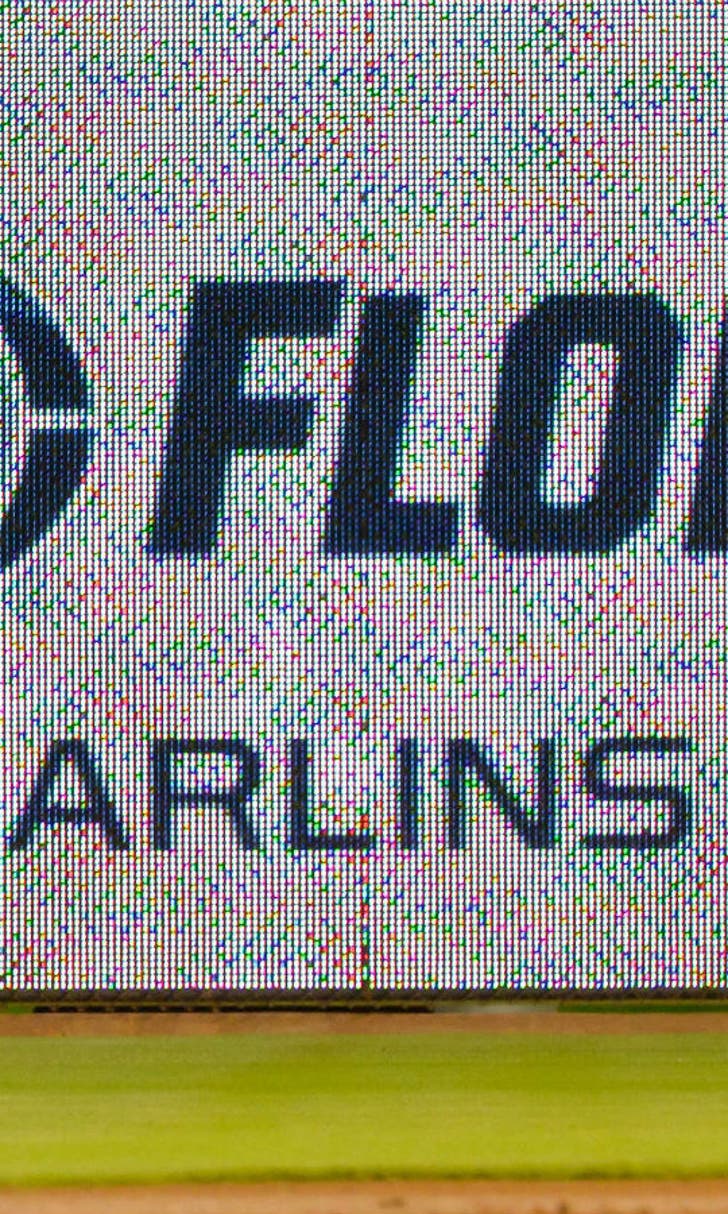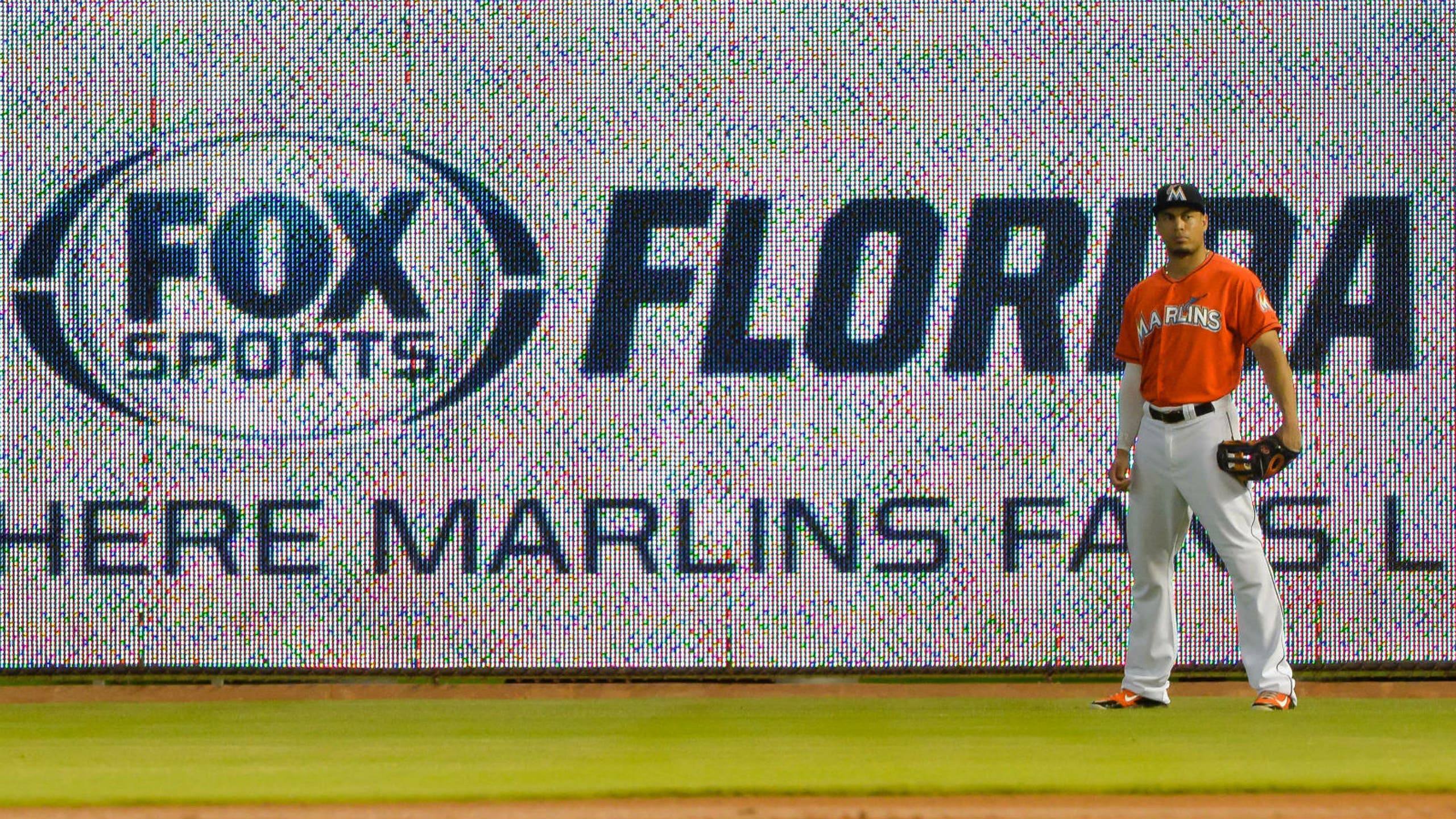 Marlins continue to cultivate generational fan base
BY foxsports • June 17, 2015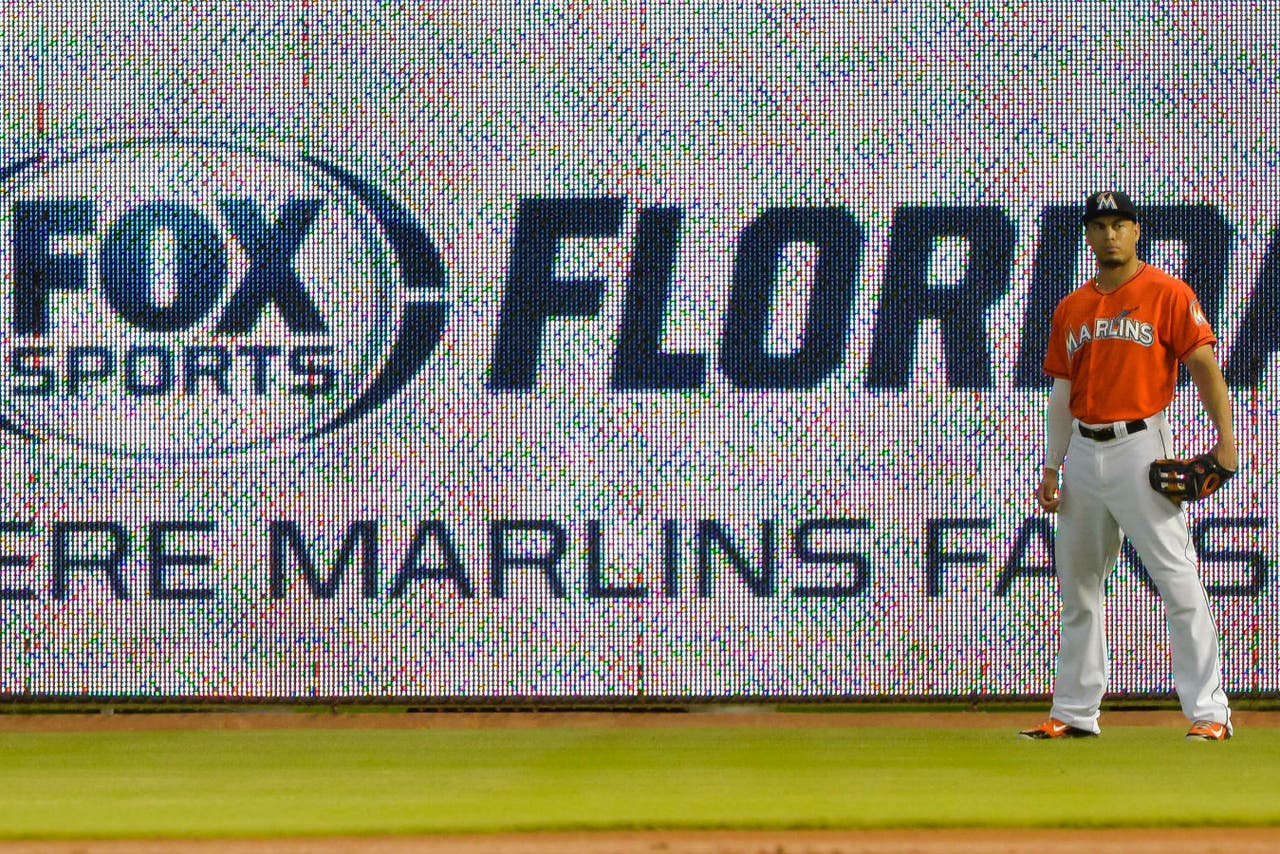 MIAMI -- When fans filled Marlins Park for the first two games of a home-and-home set, cheers for the New York Yankees echoed just as loud as the ones for the Miami Marlins.
So signifies the growing pains of a franchise that came into existence in 1993.
While the Yankees organization has been around for 113 years and 27 World Series title, the Marlins -- once under the name Florida -- are the second-youngest team, beginning the same season as the Colorado Rockies.  
One is the storied franchise with generations of fans who learned to root for the home team -- or in some cases winning team -- since they were in the crib. The other has had ups and downs over 23 years, but has still captured two World Series, including one in 2003 against said Empire.
But this trend has slowly changed as the Marlins organization nears the quarter-century mark, seeing the first group of fans born just before or after the inaugural season reaching adulthood.
"I remember clearly when the first Marlins fan got his driver's license, a boy that was born in '93 got his license, and it was '09 when he turned 16," president David Samson said. "That was a big one. I remember the first fan graduating high school and now the first fan has graduated college. We're beginning to watch them grow up. Basically, you're talking about 22-year-olds is the age of people who have been alive since the franchise started. From our standpoint, seeing them grow from babies to young adults is pretty interesting. It shows how young we still are as a franchise."
Take Ehsan Kassim, 23, for example.
He was born in Coral Springs, Florida, but lived in New Mexico for five years. After returning to South Florida, he attended a Rockies-Marlins game in 1999 with his family. While everyone else grew bored of the slow-moving action, Kassim was enraptured by the nuances and strategy.
Though Kassim has lived in Alabama since 2008, he watches nearly every game on MLB TV. Just like northeast transplants who don't switch their team allegiance upon moving away, he did the same. It's the same reason thousands of fans wore the pinstripes earlier this week in South Florida. 
"I can't root for the Braves (and) they're the closest team," said Kassim, a senior editor for the blog Marlin Maniac. "I lived in Atlanta for two years as well and got to know a few Braves fans. Not a fan of theirs either. They play Atlanta games all the time. Got MLB TV, so I might as well watch the Marlins who I've been rooting for all these years anyways. Might miss a game or two, but pretty much every night."
Jonathan Rodriguez, who turns 23 next week, moved to Miami from the same Venezuelan town as Miguel Cabrera at the age of 10.
New to the country as a fifth grader, his father scored tickets to Game 4 of the 2003 World Series. As they found their seats, Cabrera blasted a first-inning homer off Roger Clemens. Fellow countryman Alex Gonzalez connected on the walk-off dinger in the 12th.
Since then, Rodriguez has supported the home team. He even bought season tickets this season. Rodriguez fondly recalls being a junior in high school when a top prospect named Mike Stanton wowed him and his friends.
Three years ago on Mother's Day, he used his own money to take the entire family to a game for the first time. That young prospect, now known as Giancarlo instead of Mike, hit the walk-off grand slam.
Stanton, who signed a record-breaking 13-year contract in November, could be the first bonafide Marlins Hall of Famer and life. He has been advertised as a young face for Major League Baseball with his magazine covers and national commercials.
"I've been a fan for more than 11 years now," Rodriguez said. "Obviously I've been through all the frustrations. I've never let it get the most of me. I'm a big fan. I wear all the clothes, all the colors. My little brother just turned 6 this past week. Since he moved into my room, I moved downstairs, so I came in and it's orange and black, Marlins colors. I have a lot of memorabilia here. Every time I'm out of the city -- like this weekend in Orlando -- I have at least one Marlins article of clothing on.
"It'll make the reward at the end that much better, but at the same time we've had great times with Giancarlo, Jose (Fernandez), Miggy. I want the drought to end of course. I would love nothing else to have a ton of fans like these other teams, but all these hardships we've been through have made my passion that much deeper for them in a sense. Out of all that some positivity comes out of that. I'm also a Heat fan, but it will never get any team in the world to that level I am with the Marlins."
Need evidence of the growth? Look no further than the franchise's foray into adulthood as the front office selected the sons of two former players in this month's First-Year Player Draft.
Miami took Alex Fernandez's son, Alexander, in the 25th round. Mr. Marlin Jeff Conine's son, Griffin, went six rounds later. Former players are old enough that their children have grown up to pursue baseball as a career.
"I think it was neat," scouting director Stan Meek said. "It's always great when you have guys that have grown up with the organization be part of your organization. Fernandez is a great kid, and we think he's going to be a really good player. We liked what we saw in him. Jeff Conine's son came in and worked out for us. Did very well, very good athlete. It'll be tough to sign him (since) he has a scholarship to Duke, but it's great for our guys to have sons that can do that. For us, it was an exciting thing. When I talked to Conine about it he was all fired up. We understood the Fernandez family was very excited to maintain that connection with the Marlins. It was fun.
"It is neat. Generationally, it carries on. It maybe lets some of the fans look back, 'We did have those guys a while.' It is a neat deal. Anytime you can do that I think that these guys if they come into the organization will be extremely aware of what's going on because they've been around it and they'll be comfortable. We know more probably of what we're getting there."
Of course, sustained winning and continuity help, two things that aren't always synonymous with the ballclub. Playing at Marlins Park rather than a shared football stadium serves its purpose as a permanent home.
One day, the Marlins will have been around for half a century, spanning several generations of fans from different walks of life.
"It definitely takes time," Samson said. "It's a multi-generational issue. One of my greatest thrills is seeing a Mets-Marlins game where the father is in a (Mike) Piazza jersey with the Mets and his son is in a Stanton jersey. The hope is his son will grow up, still wear a Stanton jersey and then his child will wear whatever jersey at that time. It just takes time."
You can follow Christina De Nicola on Twitter @CDeNicola13 or email her at cdenicola13@gmail.com.
---