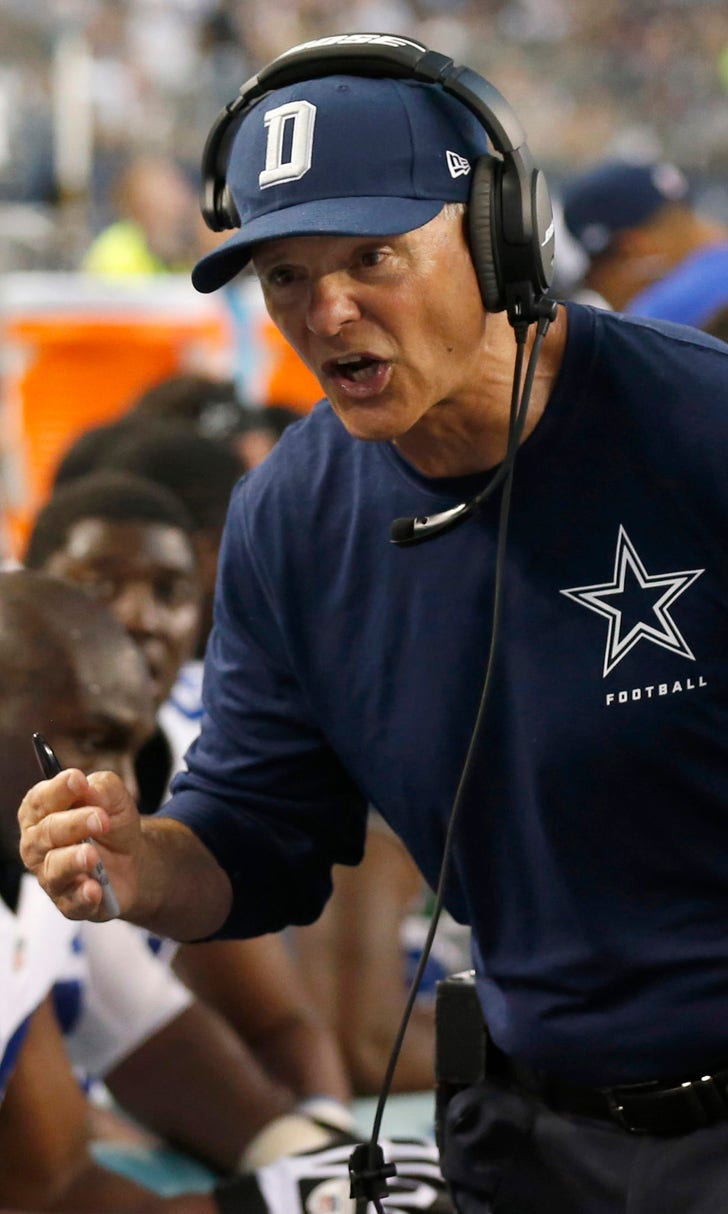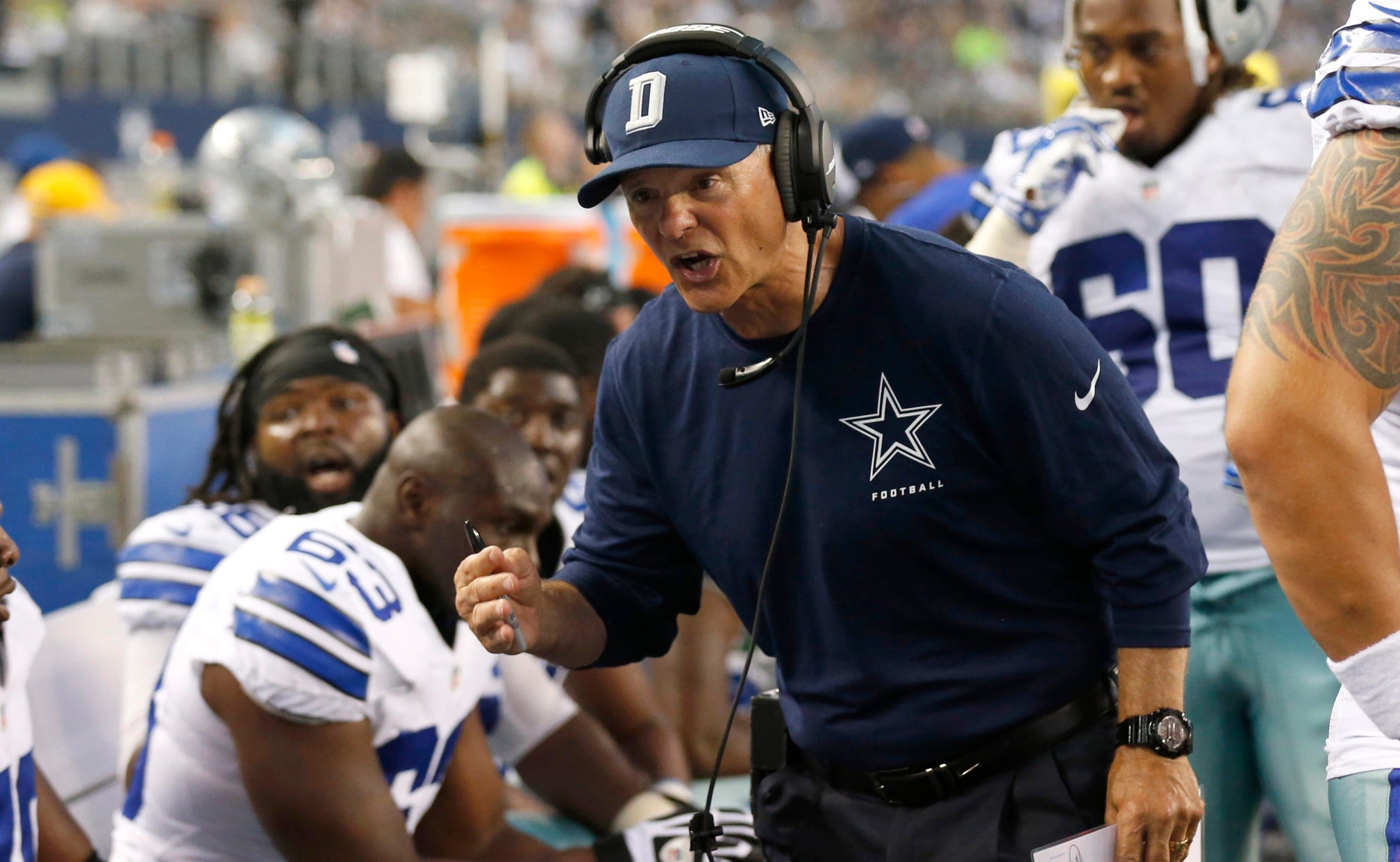 Marinelli agrees to 3-year deal to stay in Dallas
BY foxsports • January 13, 2015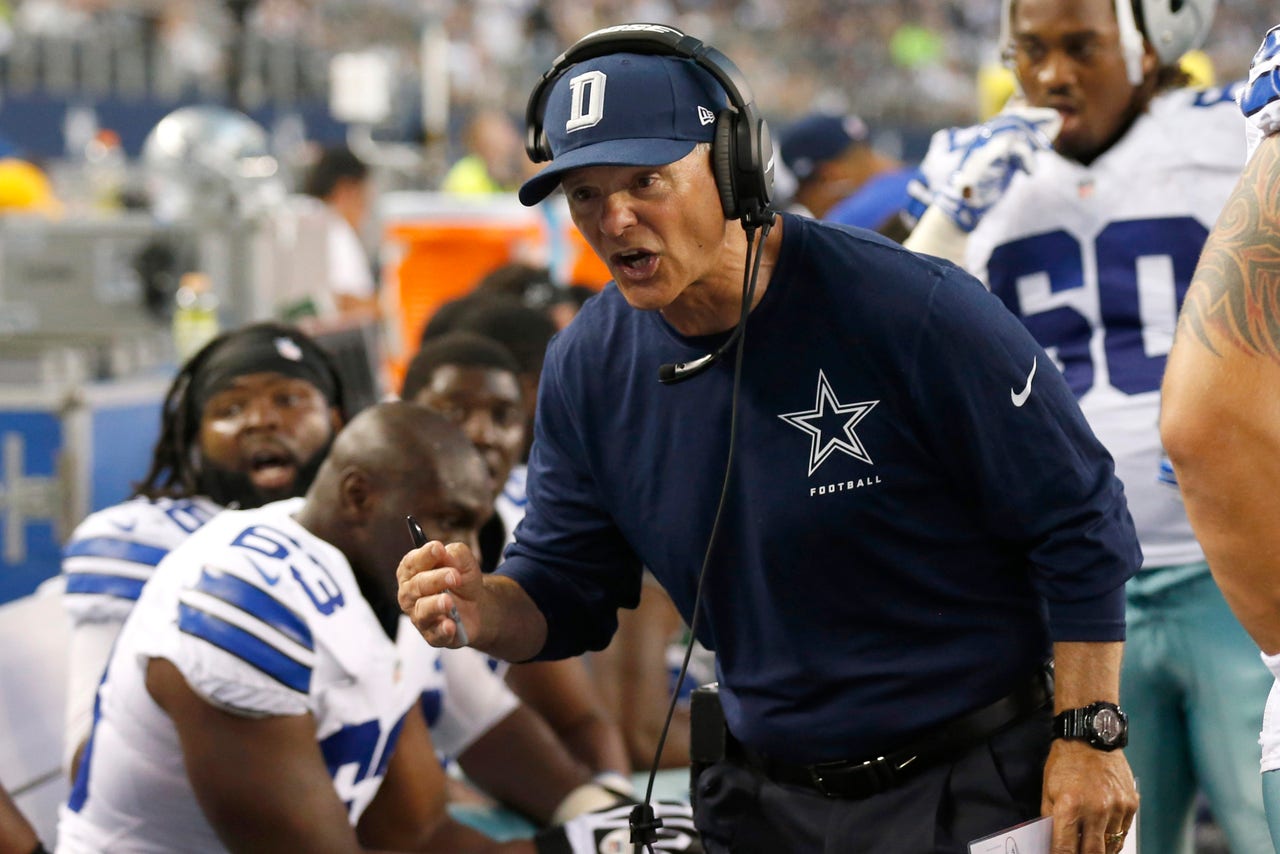 IRVING -- Amid premature reports that Dallas defensive coordinator Rod Marinelli would be leaving the Cowboys for Tampa, Marinelli has agreed to a three-year deal that will keep him in Dallas.
"We have every intent of keeping Rod Marinelli as our defensive coordinator,'' head coach Jason Garrett had said previously. Garrett also finalized a new five-year, $30 million contract Tuesday€".
Marinelli came to Dallas almost as a favor to pal Monte Kiffin, and this year he rescued Kiffin's bunch. But all along he's maintained a close friendship with Lovie Smith, the head coach in Tampa Bay.
Owner Jerry Jones rolled the dice on not extending coaching deals earlier, and he got a 12-4 playoff season. And now he's poised to keep his most important staff members together.
The Cowboys broke through a three-year rut of 8-8 seasons that ended with losses that kept them out of the playoffs by winning the NFC East. Dallas beat Detroit in the wild-card round before last weekend's 26-21 divisional round loss at Green Bay.
''I really believe that we've built something here that we're all proud of and we're all excited about taking the next step with this football team,'' Garrett said earlier Tuesday, before the deals were settled.
''I think we have the right kind of guys on our staff, the right kind of guys on our team and we're excited about the opportunities and the challenges ahead.''
Marinelli replaced Kiffin as defensive coordinator before this season -- a year after they came in together to install a four-man defensive front after Dallas spent nearly a decade in a 3-4 formation. The Cowboys improved from the league's worst defense to 19th along with being second in takeaways.
There were suggestions that he might join the staff of Smith in Tampa Bay. They were together in Chicago before Smith was fired and Marinelli picked a demotion to defensive line coach with the Cowboys over staying with the Bears as defensive coordinator.
Dallas was competitive defensively despite the loss of linebacker Sean Lee to a knee injury in the first offseason practice and constant change at that position because of other injuries.
''He made our players better. He made our coaches better,'' Garrett said of the 65-year-old Marinelli, the former Detroit coach and a candidate for NFL assistant coach of the year. ''I thought the defense played remarkably well.''
The Cowboys also have expiring contracts with dynamic receiver Dez Bryant, NFL rushing leader DeMarco Murray and the man who engineered that offense, play-caller Scott Linehan.
In his first season with Dallas, Linehan struck up a strong relationship with quarterback Tony Romo right away, and helped produce Tony Romo's most efficient season and the best rushing total in franchise history, breaking a mark set by all-time NFL rushing leader Emmitt Smith.
The former coach in St. Louis, Linehan has surfaced as a potential candidate for several of those openings around the league. He was the offensive coordinator for five years in Detroit before coming to Dallas, and spent a year with Garrett on the Miami staff about a decade ago.
''Came in here with a system of football that was in place with a lot of players and coaches that were in place and fit himself in and led that offensive unit really, really well,'' Garrett said. ''Like with Rod, I learn a lot from these guys on a daily basis.''
The Associated Press contributed to this report.
MORE FROM FOX SPORTS SOUTHWEST: 
- Highest paid coaches in college football
- Ranking NFL quarterback salaries
- Oldest player on every NBA team
---