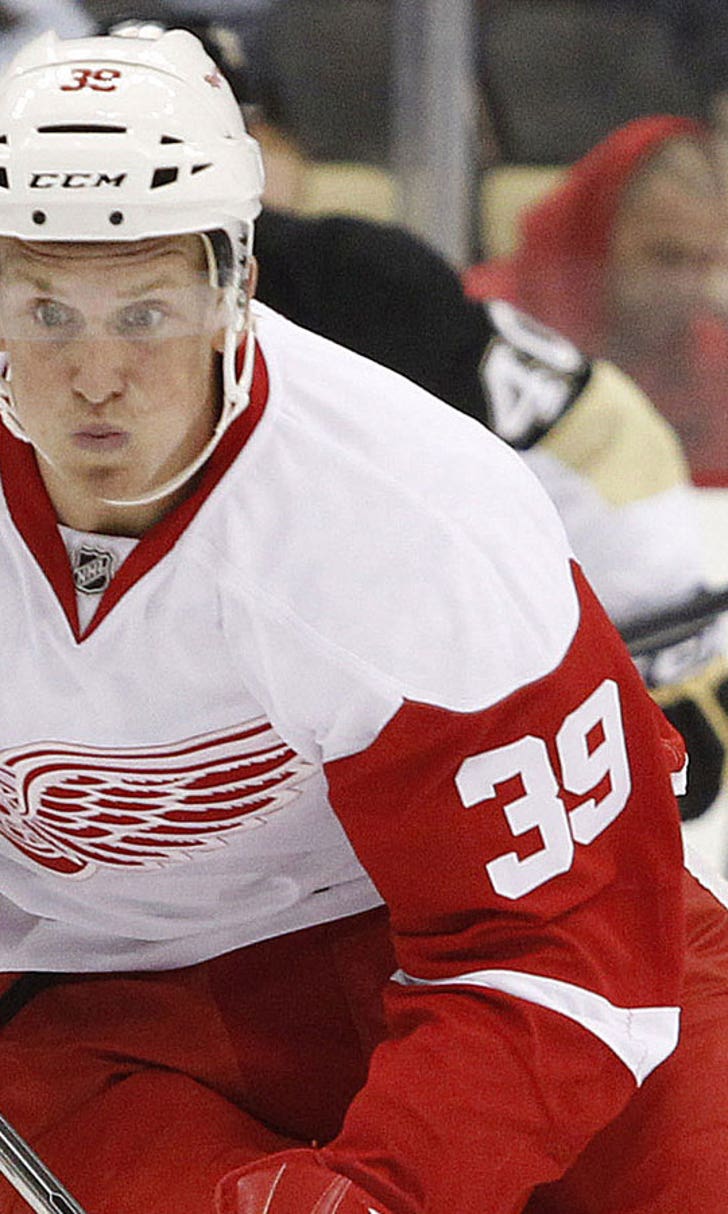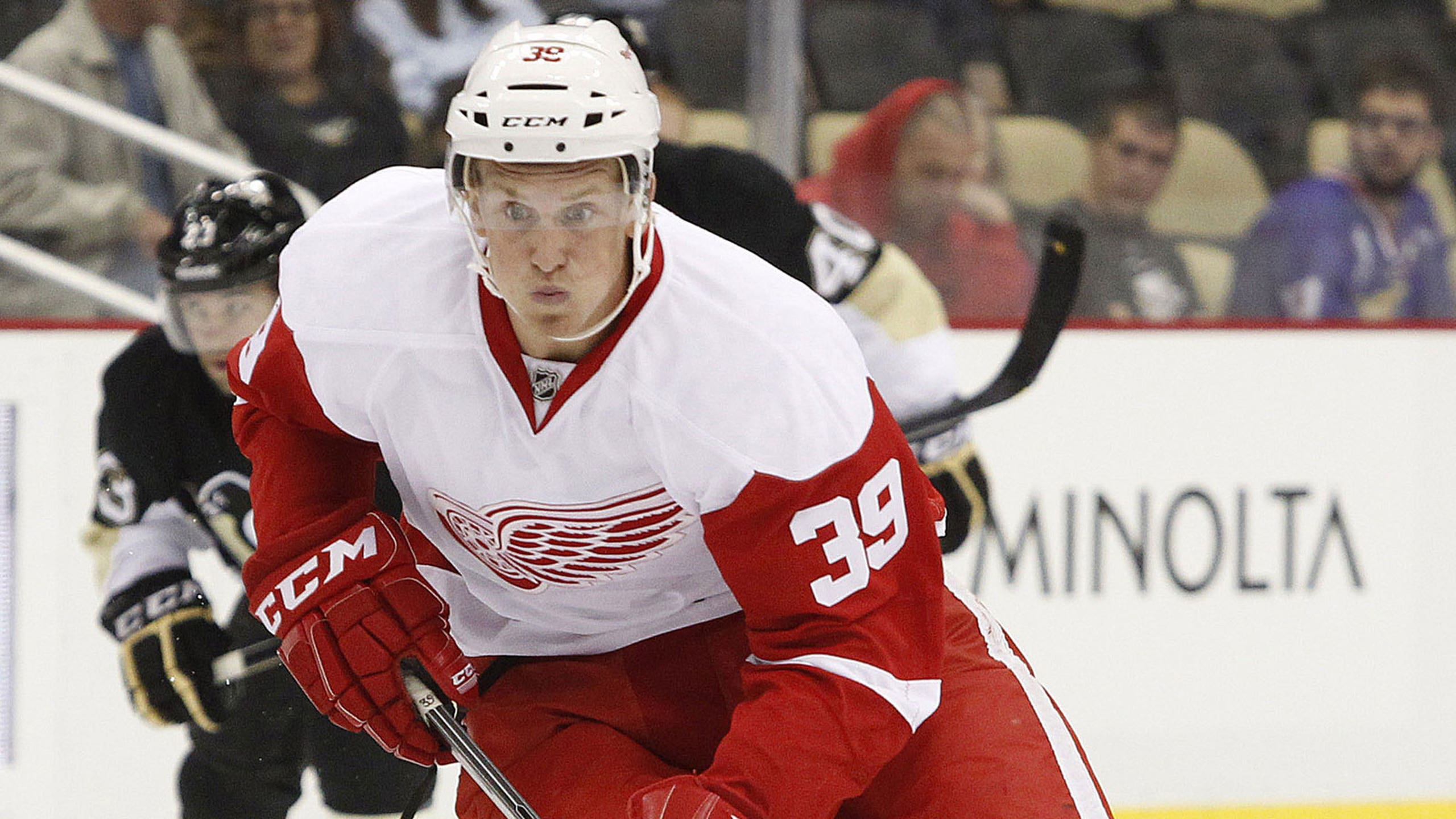 Mantha returns from injury; scores first goal of pro career
BY foxsports • November 19, 2014
Anthony Mantha's fractured tibia, an injury he sustained during a rookie tournament game earlier this fall, could not have come at a less opportune time.
The buzz surrounding the 20-year-old Canadian right winger was reaching fever pitch as the Red Wings kicked off their annual NHL Prospects Tournament in September. Mantha was coming off an incredible season in the Quebec Major Junior Hockey League as the league's leading goal scorer, and had just won accolades as the CHL's Player of the Year.
As one of the most exciting prospects to come to the Red Wings team in years, many suspected that Mantha might even earn a spot on the Red Wings straight out of training camp. Such a leap would allow him to completely surpass the prerequisite time in the AHL -- something Detroit considers a requirement for prospects looking to earn a roster spot in the NHL.
But while participating in a game against the Minnesota Wild a few days into the prospects tournament, Mantha got his skate stuck in a rut and wasn't able to protect himself on an incoming hit. It appeared at first to be a minor incident (Mantha finished the game), but later that week, it was announced that he would sit out for six to eight weeks with a fractured tibia.
It was a crucial few weeks for an NHL prospect to miss. His recovery would cause him to miss the Red Wings' training camp, and the first few weeks of the 2014-15 season.
The injury brought his fast-track to the NHL to an abrupt halt, a fact that was initially a crushing blow. But Mantha propelling himself straight from junior hockey to the NHL would have been accompanied by great expectations for the rookie that would have been difficult to live up to. Spending a year in the AHL will give him more time to hone his skills in anticipation of an eventual NHL debut, and offer playing time with more experienced athletes on a higher level of hockey.
Right on schedule, Mantha made his professional debut on Friday as he joined the Grand Rapids Griffins for a 3-2 overtime win over the Texas Stars. His debut was uneventful but solid, with Mantha playing about 19 minutes and managing two shots on goal, both of which clipped a post.
The next day, he scored the first goal of his professional career.
Mantha helped the Griffins to a 2-1 overtime victory against the Stars on Saturday night, and scored 13:12 into the second period when he snuck a shot past goaltender Jussi Rynnäs on an assist from Teemu Pulkkinen.
Mantha was selected by the Red Wings 20th overall in the 2013 NHL Entry Draft, following a season where he scored 81 goals over the same number of games in the QMJHL. He also notched 77 assists, scoring a total of 158 points and leading the league in scoring by a wide margin.
Mantha is remaining positive and not allowing himself to be caught up in the hype surrounding his return, or his future. "I'm not putting myself through too much pressure," he said. "Everyone knows I suffered through an injury. So I'm just preparing myself to bring my best game."
His first two games back in the action prove Mantha will have no trouble quickly getting comfortable with competing at the professional level.
We might have to wait another year to watch Mantha compete in the NHL. But something tells me he might be one that's worth waiting for.
(For more like this, visit Detroit Fan Favorites.)
---