Manny Diaz hungry for quick turnaround in homecoming with Miami
Published
Mar. 14, 2016 6:30 p.m. ET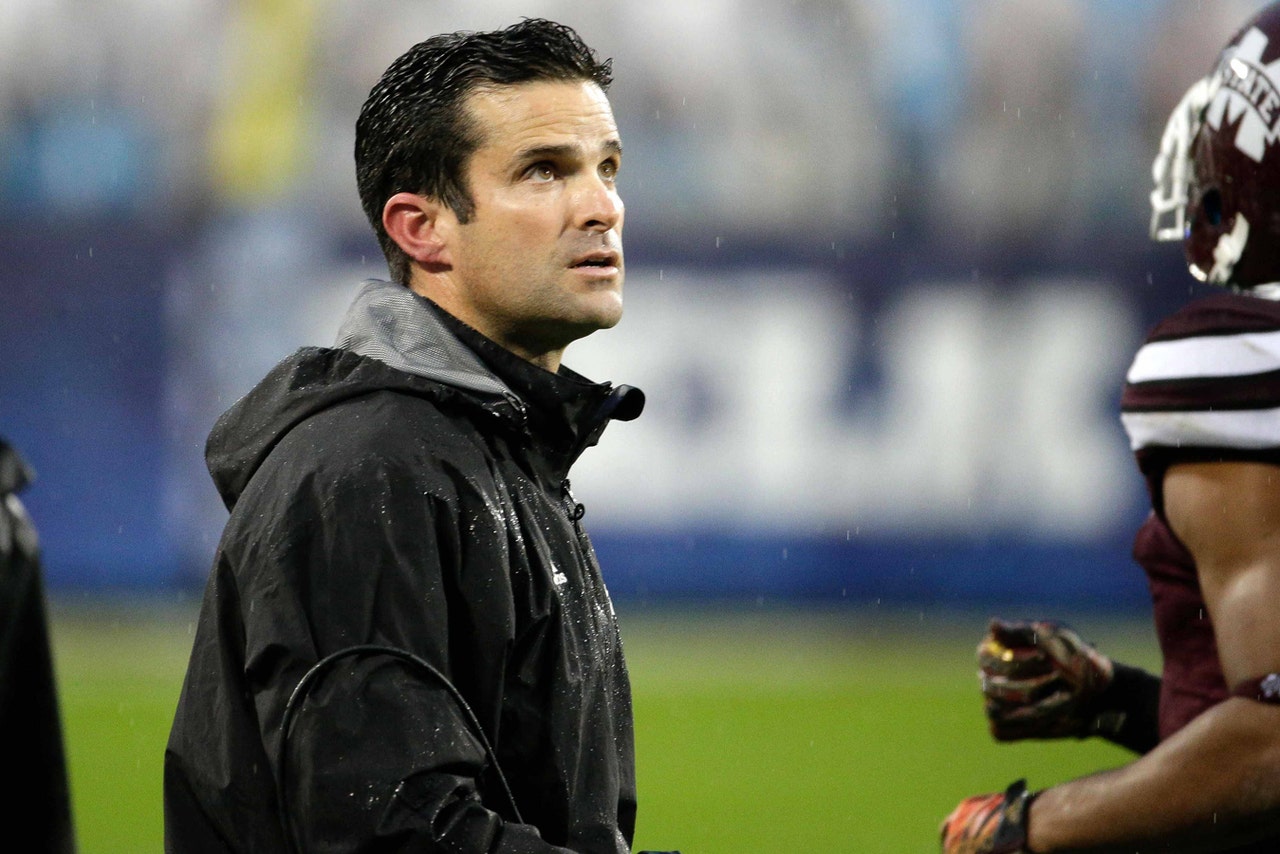 CORAL GABLES, Fla. (AP) -- Manny Diaz is not an overly patient person.
That might be a good thing for Miami.
The Hurricanes' new defensive coordinator understands the enormity of the job that awaits starting Tuesday, when Miami opens spring practice for the first time under new head coach Mark Richt and a revamped staff. Diaz is inheriting a defense that has underperformed for years, one that has often looked nothing like what Miami featured when the program was at its peak.
"We didn't come here to wait five years to get this thing rolling," Diaz said. "The first thing we have to do is this has to look like a Miami defense. People from here know what that means. The biggest compliment I can be paid is someone saying `It looks like the Canes again.'"
Diaz is already giving fans something they've wanted for years, a 4-3 scheme. Whether the Hurricanes have the personnel to make it work in 2016 will remain unknown for months, but the defense already has several mandates from its new coordinator -- they will play fast, they will play aggressively and freelancing, which has been a huge issue for years, simply won't be permitted.
"I've known him for over 20 years," Richt said. "And I've watched him become one of the best defensive minds in the business."
Miami went 8-5 last season, former coach Al Golden getting fired in October a day after a 58-0 loss to Clemson that was the worst in the Hurricanes' 90 seasons of football.
There's some talent, but spring ball will be critical for Diaz to decide what Miami can realistically do this fall.
"We have to get the players to raise their expectation, to be honest," Diaz said. "They have to raise their level of their own accountability and their accountability to their teammates, because that is what's let them down in the past."
So Tuesday will be his first official day on the job, at least in the practice sense.
It was a long time coming.
Diaz's Miami ties run deeper than most. He's a native. His father, Manny Diaz Sr., is a highly regarded former mayor of Miami. He knows how to avoid the worst of South Florida's notorious traffic, knows how to recruit and most importantly perhaps, knows what the city is like when it has a good Hurricane team to enjoy.
"These kids in high school now, they have not lived like we have," Diaz said. "They have not seen this city when Miami was rolling. They've read about it. They've heard about it. But they don't really understand what this town is like when the `Canes are rolling."
For his father, the significance of having his kid finally wearing "The U" on his chest again leaves him brimming with pride.
"He grew up a `Cane," Manny Diaz Sr. said. "I'm a big fan. With him we used to basically go to the old Orange Bowl and I can't remember missing many games. As a father and son, we were always there and followed the `Canes, home and away, the national championship runs. It's just inbred in both of us, really, as `Canes fans. And now he has this opportunity to be back home."
So does Richt, who played at Miami until he graduated in 1982. He and Diaz are both former Florida State as assistants, and Diaz has lived an almost nomadic existence for the last 15 years with stops at North Carolina State, Middle Tennessee State, Mississippi State, Texas, Louisiana Tech and then a second stint at Mississippi State.
When Richt offered him a chance to come home, the decision wasn't automatic.
"I had a good job. I liked the job that I had. I liked the people that I worked with. I liked the opportunity to coach those guys in the future," Diaz said. "But I could not get over the fact that this was home. And in this profession, you can work a long time and maybe never have an opportunity to coach close to home."
Here's his chance.
"It's a football town," Diaz said. "And it's starving to win."
---