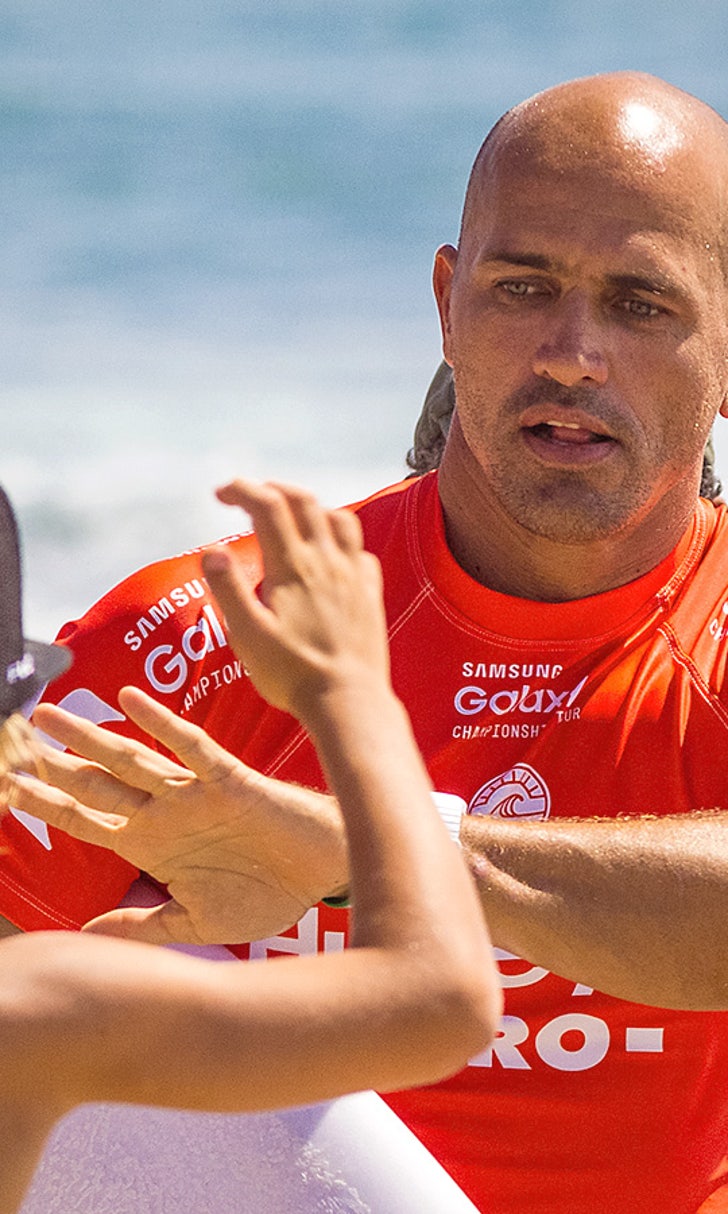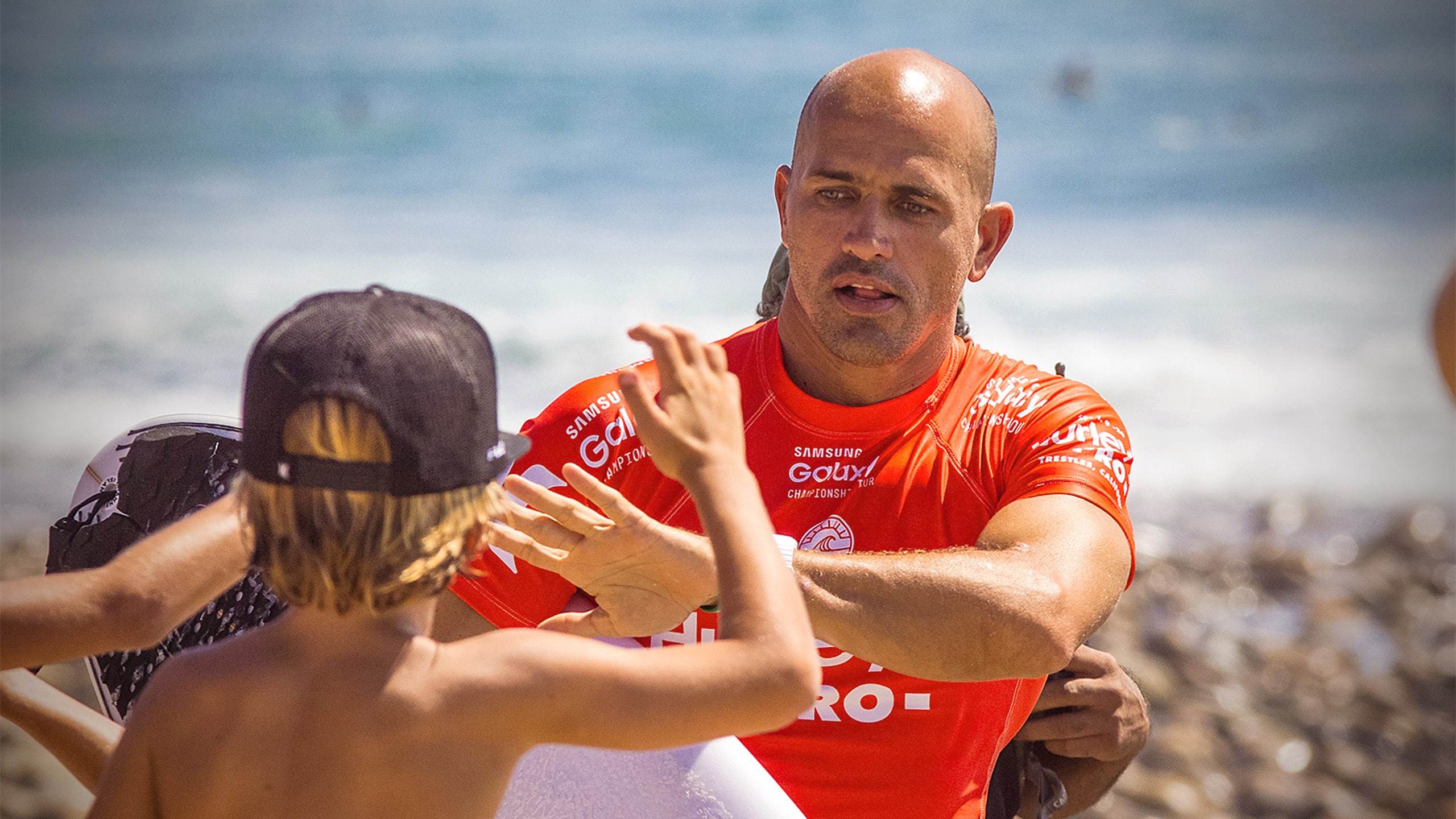 Man credits higher power for surfer Kelly Slater saving wife, baby from wave
BY Andre Vergara • January 28, 2016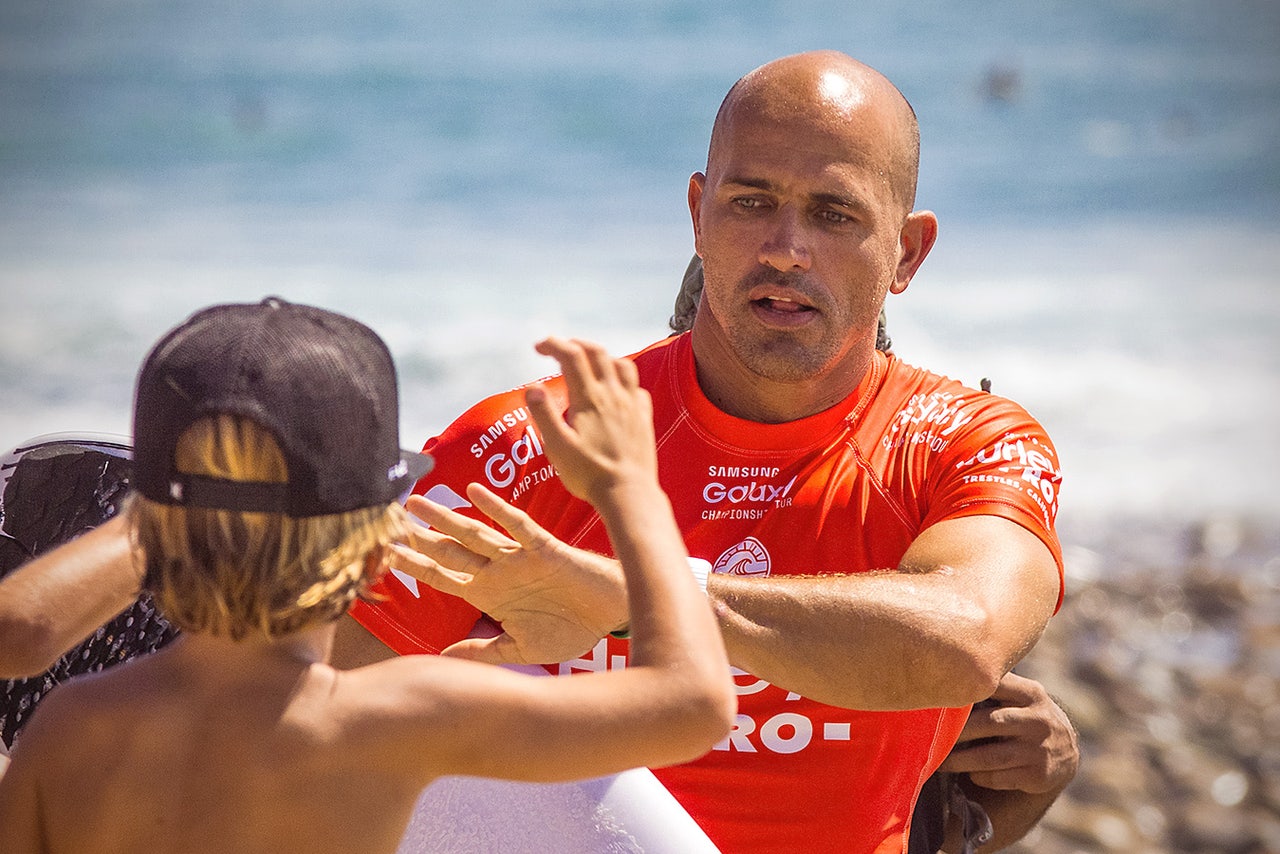 Kelly Slater: 11-time World Surf League champion and ... guardian angel?
A man credited "the surf gods" for putting Slater in the right place at the right time to "save my wife and kid who were swept across a road by a freak wave" on Kamehameha Highway this week in Oahu, Hawaii.
Photographer Chris Whitey thanked Slater in an Instagram post, while providing some scary details in his comments.
"Van was strapped into the pram and was swallowing water and sand —€" his ears and mouth ended up full of sand," Whitey wrote. "So lucky Slater got to the pram and tipped it back up. Sarah is pretty bruised and scraped. ... Could have ended so badly."
Slater responded and clearly was taken aback at the thought of being involved in divine intervention.
"(T)hank you! I didn't look at it that way but for some random reason I stopped there when I normally don't and happened to be there," he wrote. "Lifeguards were on it either way and had it handled. So glad all is well and we can (someday) laugh about it. Van's first wave was a huge one! Definitely a WA baby!"
---