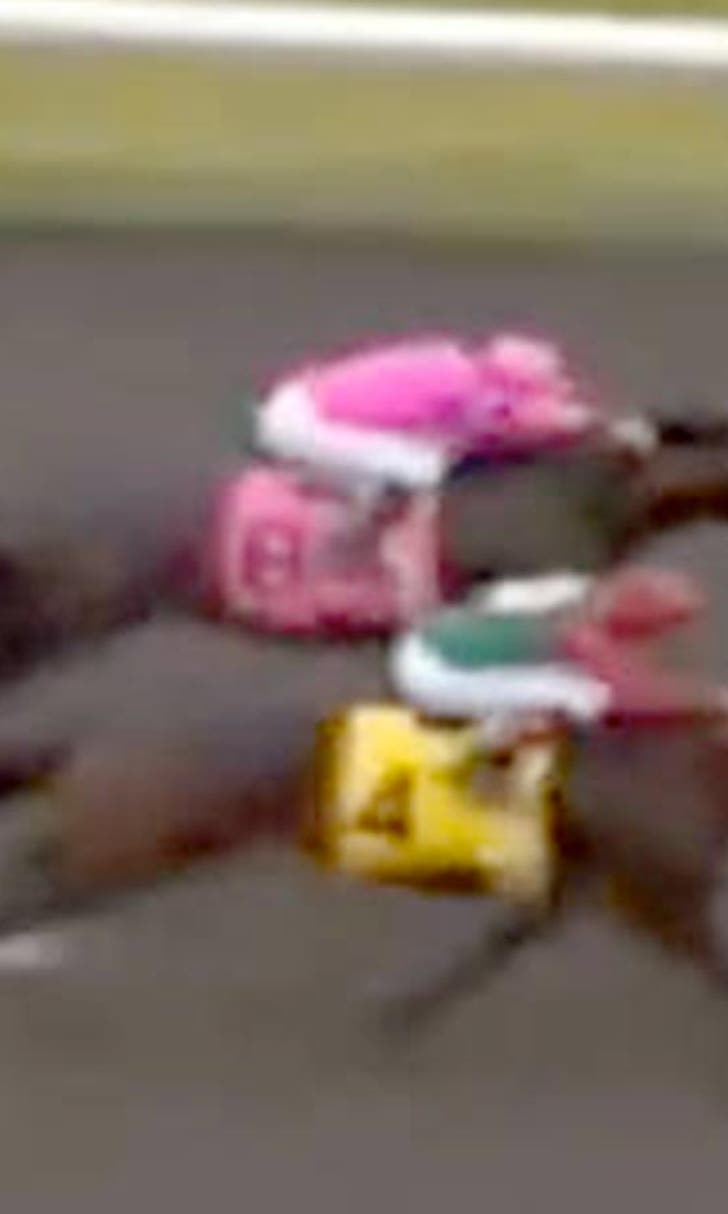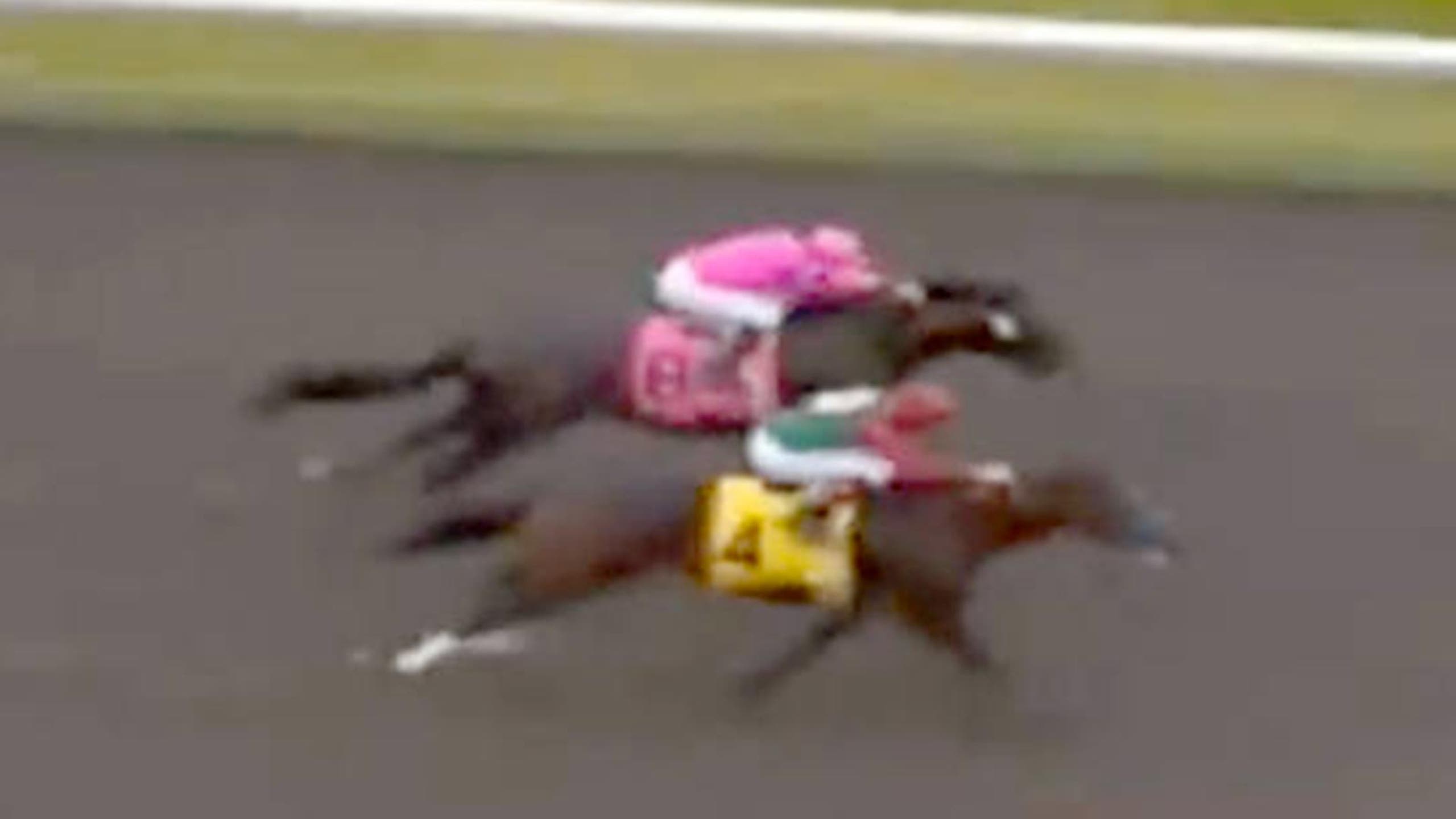 Making the Grade: Tamarando boasts strong late kick
BY foxsports • February 19, 2014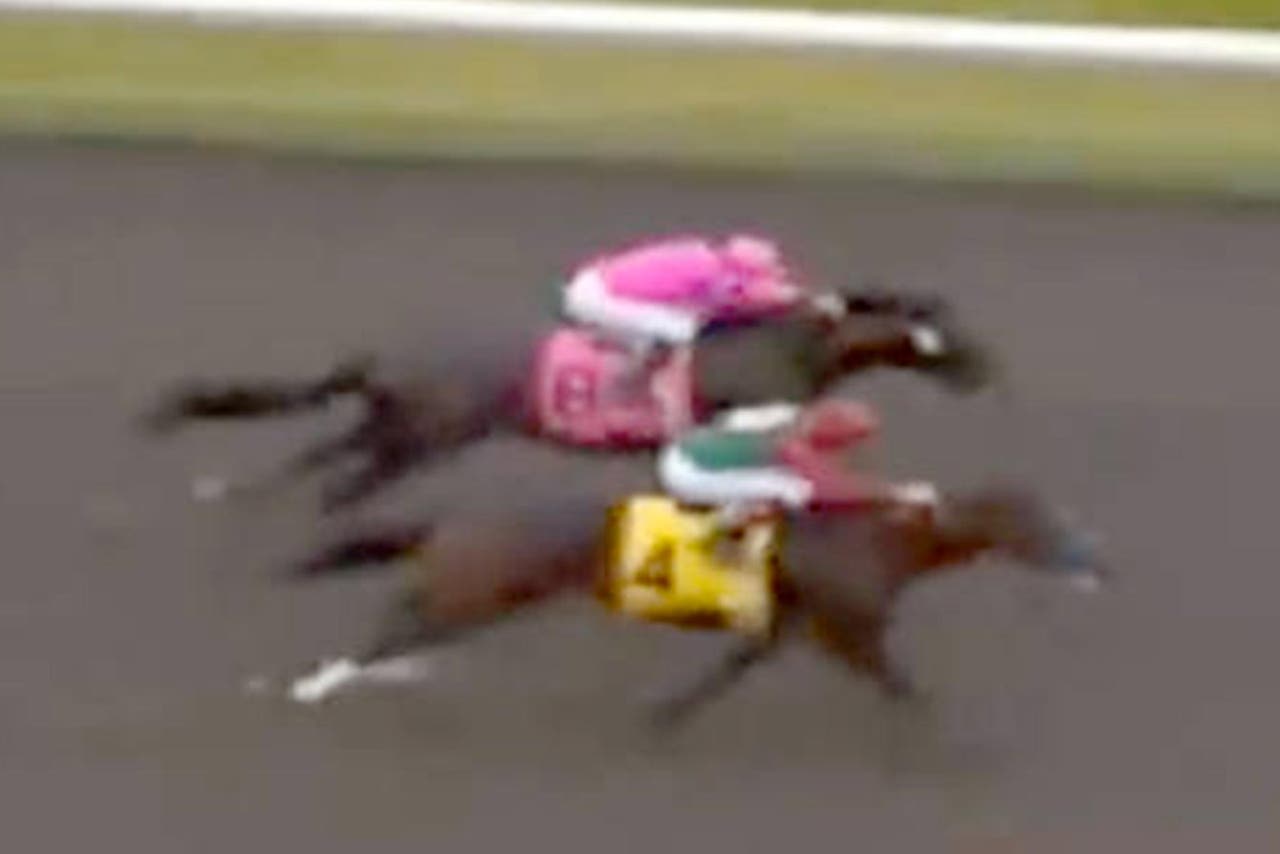 Making the Grade, which will run through the 2014 Belmont Stakes, focuses on recent big-race winners — usually from the previous weekend — who could impact the next Triple Crown. We'll take a close look at impressive winners and evaluate their chances to win classic races based upon ability, running style, connections (owner, trainer, jockey) and pedigree.
This week we take a closer look at Tamarando, winner of the Grade 3 El Camino Real Derby on Feb. 15 at Golden Gate Fields.
Tamarando is a tough horse to get a read on.
He showed class in winning the Grade 1 Del Mar Futurity as a 2-year-old but later in 2013 finished third as the overwhelming favorite against California-breds in the Golden State Juvenile Stakes on the dirt main track at Santa Anita Park. On the surface, he looks like a sprinter but his best career effort came at 1 1/8 miles in the El Camino Real Derby.
There is some inconsistency because he lost some races he expected to win and then he wins when it doesn't seem likely. But look at his record. He finished outside the top three only once in 10 starts. His four wins have come on synthetic surfaces and he has a second and two third-place finishes in three dirt races.
One thing seems clear, there's more to Tamarando than meets the eye.
Ability: Tamarando from well off the pace to win the Grade 1 Del Mar Futurity in September 2013 before finishing third in the Grade 1 FrontRunner Stakes in his first start on dirt. Tamarando then finished third in the Golden State Juvenile before impressively winning the Real Quiet Stakes at 1 1/16 miles and earning a then career-best Equibase Speed Figure of 91.
Tamarando has five starts in races 1 1/16 miles or longer with two wins, one second and two thirds, including posting a career-best 96 Equibase Speed Figure in his first try at 1 1/8 miles in the El Camino Real Derby. The big concern is that he was soundly beaten by Shared Belief and Candy Boy in the Grade 1 CashCall Futurity in December and then by California Chrome in the California Derby in his first start this year.
Can Tamarando take another step forward and close some ground on the best of his generation? He will need to in order to be a major threat in the Kentucky Derby, but the El Camino Real was a promising step in the right direction.
Running style: Tamarando is a deep closer who makes one big, surge at the end of his races. That type of running style has its positives and its negatives.
On one hand, Tamarando always does his best running at the end. His record shows that he's always in the thick of it at the end of his races. On the other hand, his chances of winning can be compromised by traffic on the final turn or in the stretch that could stop his momentum.
He's also at the mercy of pace of any race. When a top opponent with early speed gets away with an easy lead, there is really nothing Tamarando can do but run his race and hope the leader slows down late.
In the CashCall Futurity when he finished third to Shared Belief and in his runner-up finish to California Chrome in the California Derby in his 2014 debut, the winner had a commanding lead in the stretch and enough fuel in the tank to finish strongly.
Looking forward, though, it's easy to see a scenario in the 1 ¼-mile Kentucky Derby where the speed horses are hitting a wall in the stretch and Tamarando is one of the few horses finding his best stride.
Connections: Jerry Hollendorfer has been a dominant force in Northern California since the mid-80s and was inducted into the Racing Hall of Fame in 2011. Hollendorfer has had five Kentucky Derby starters with his best results, fifth-place finishes from Eye of the Tiger (2003) and Chocolate Candy (2009).
Russell Baze is the all-time leading North American rider by victories with more than 12,000 and his mounts have earned more than $188 million. Inducted into the Racing Hall of Fame in 1999, Baze's two Kentucky Derby mounts resulted in unplaced finishes.
Tamarando is a homebred of Larry and Marianne Williams, who live in Boise, Idaho. The Williams' lone Derby starter was Rousing Sermon, who finished eighth in the 2012 Run for the Roses.
Pedigree: Tamarando is from the second-to-last crop of 1993 champion older male Bertrando, one of the top California-based sires for more than 15 years with 58 stakes winners from 546 career winners through Feb. 16. Tamarando joined Officer, Unfurl the Flag, Bilo and Karelian as Bertrando's fifth Grade 1 winner when taking the Del Mar Futurity. Bertrando was at his best as a racehorse using his potent speed to establish a clear early lead in longer races before putting his opposition away as he did in winning the Grade 1 Norfolk Stakes at 1 1/16 miles as a 2-year-old and the 1 ¼-mile Pacific Classic Stakes and 1 1/8-mile Woodward Stakes, both Grade 1s, during his championship 4-year-old season. He's been more versatile as a sire with a mix of elite sprinters and juveniles, talented turf runners and solid two-turn horses on the main track.
I'm still not entirely sure what to make of Tamarando, but it looks like he's here to stay on the Derby trail and I definitely am eager to see what he does next.
---