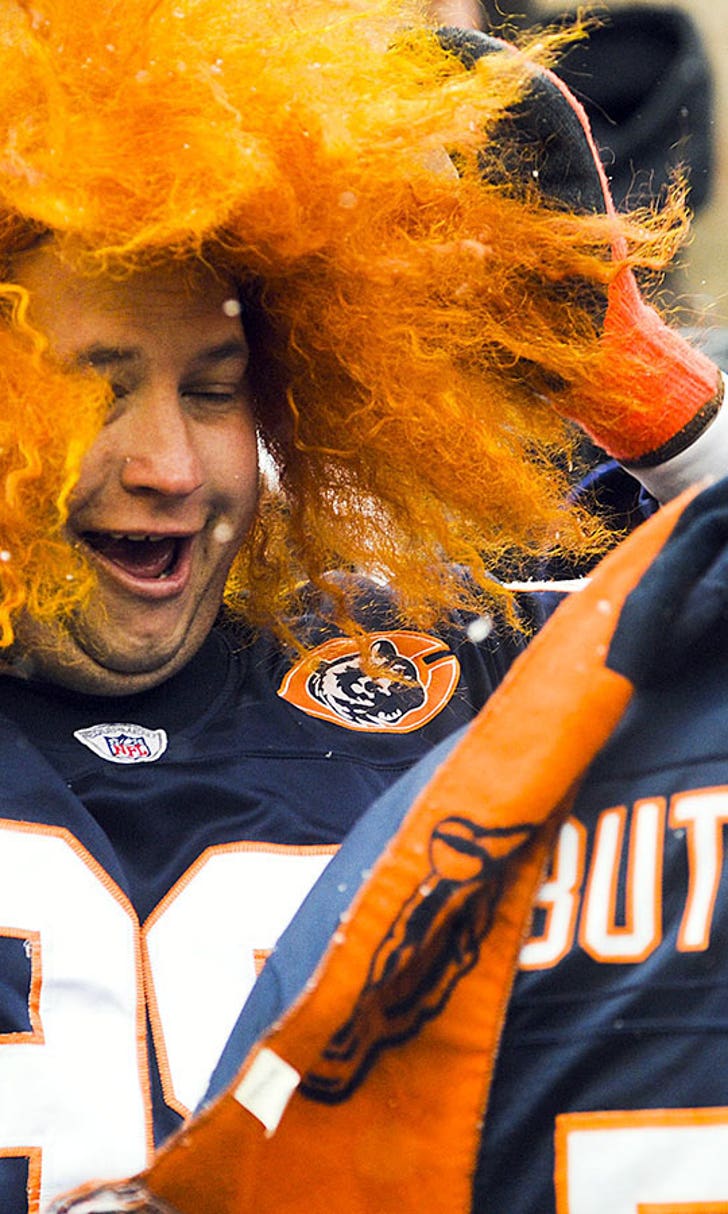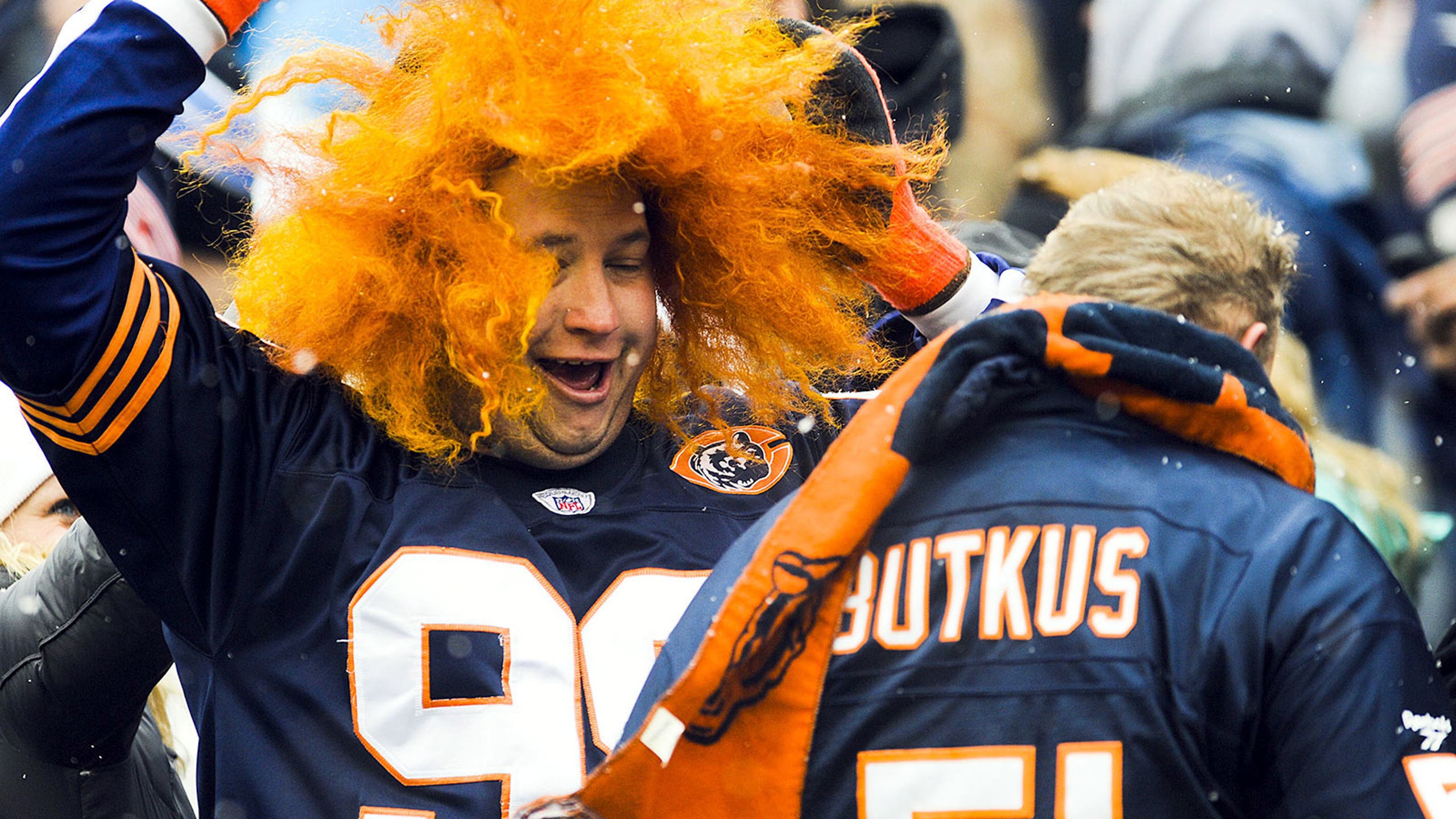 Mail-it-in Friday: Bears Nation has just about had enough of this
BY Sid Saraf • November 21, 2014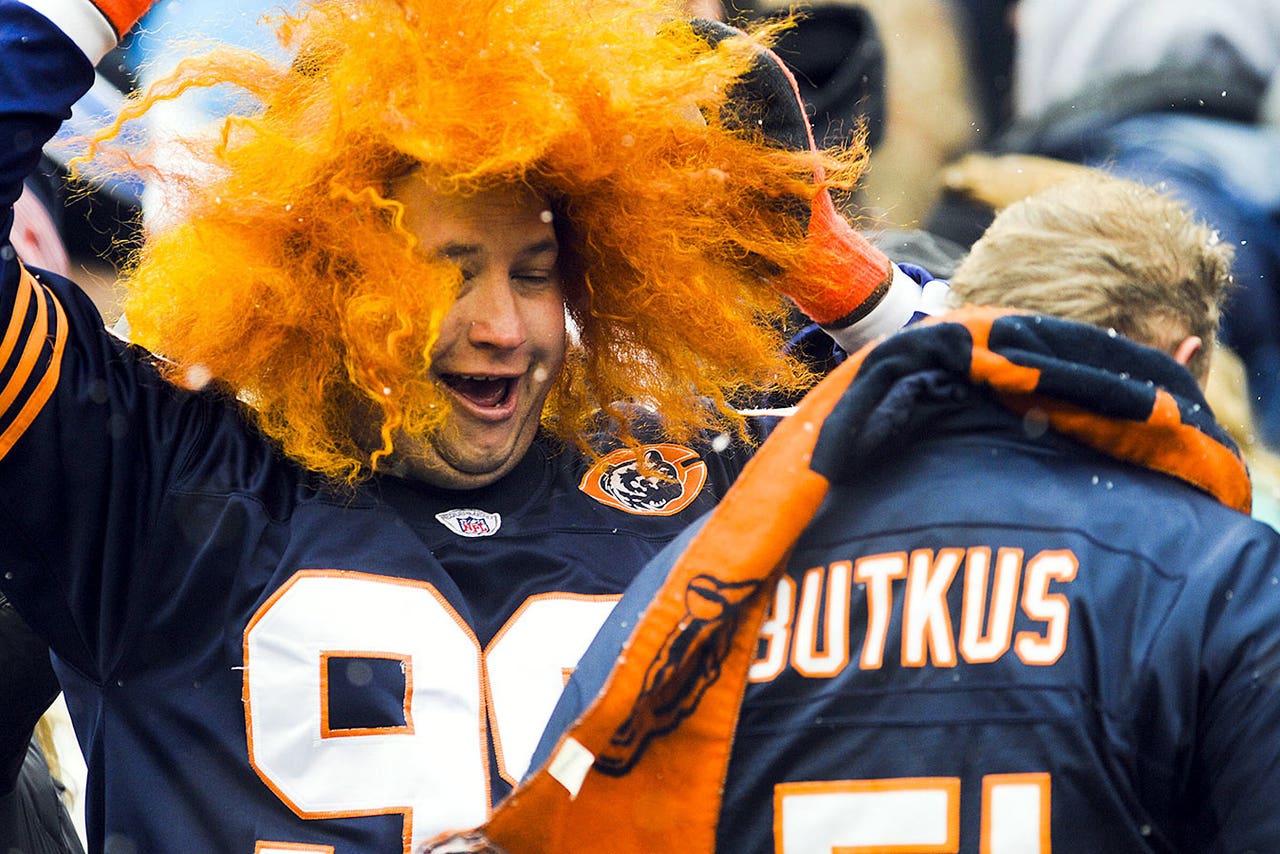 We're back!
Another week is just about in the books, so that means it's time we put on our goggles and dive into another edition of Mail-it-in Friday. We've got a few handfuls of entertaining emails and tweets from you dear readers, so there's no time to waste. Today, we'll try and give the Chicago Bears fanbase some oxygen and then listen to a bunch of Packers fans complaining. Fun!
Remember, to have your message featured, fire off an email to foxsportsnfl@gmail.com or tweet us using #Foxmailbag. Or, if you want, just tweet me @RealSidSaraf.
OK, let's get to work!
BEAR OF A TIME
For some reason, Bears fans are all hot and bothered this week. Guess that come-from-behind victory over the mighty Vikings didn't rub them the right way. Well, OK, let's hear their complaints.
D-Rod wrote,
Lamarr Houston Bears pay you millions You tell fans to eat dirt You under perform and then hurt yourself celebrating?
Well, he didn't tell ALL fans to eat dirt, just the fair-weather ones. However, D-Rod has a point. NFL players need to stop calling out fans for a perceived lack of loyalty. In the modern NFL, players are temporary. Many change teams multiple times over their careers because they go where the money is (as they should). However, the fans are forever. Long after Jay Cutler and Lamarr Houston have left Chicago, Bob from Evanston will be sitting his 40-yard-line seat, worried about his Bears.
As far as Houston's injury, yeah that was ugly: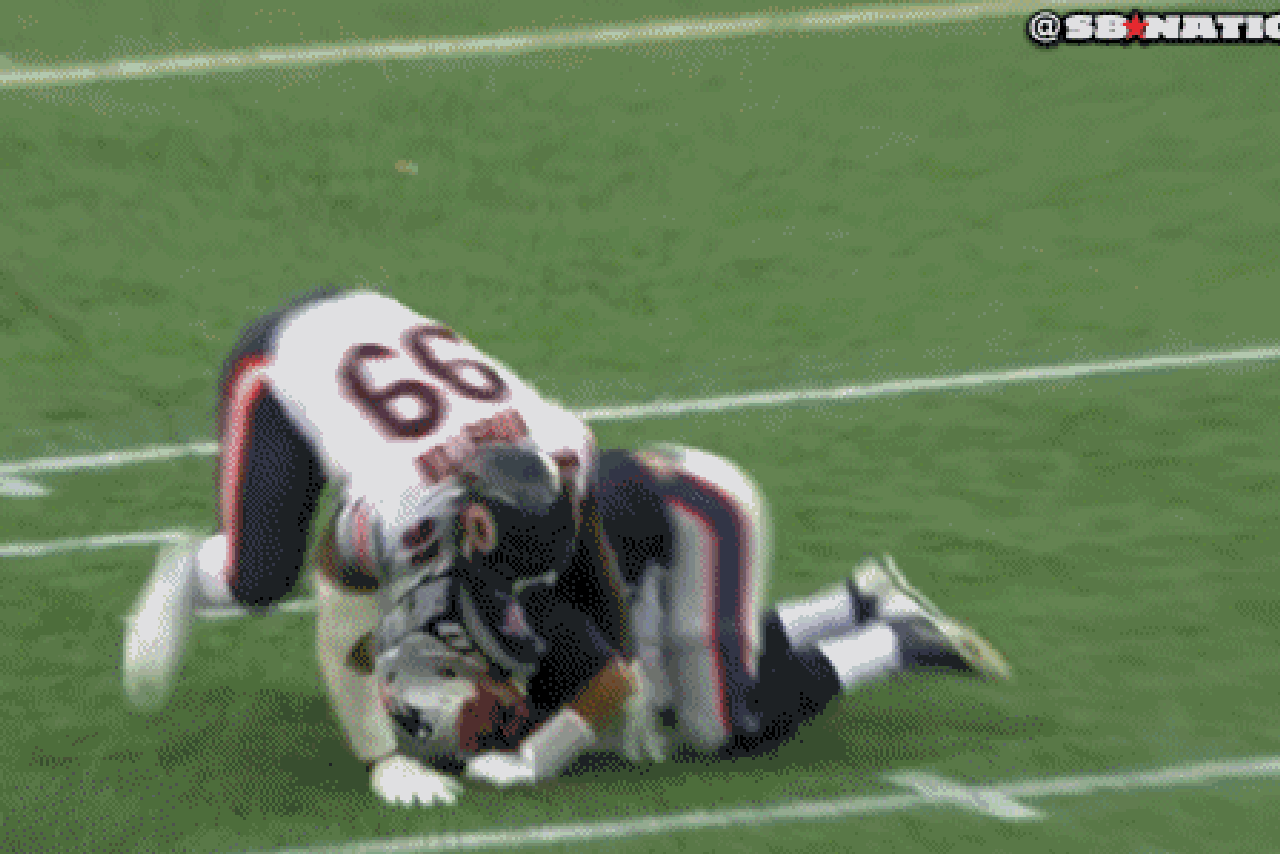 D-Rod wrote,
Only one word accurately describes you to all Bears fans.. And that is 'idiot'. You have a lot to prove to us.
OK, D-Rod. That's enough. I think you've made your point.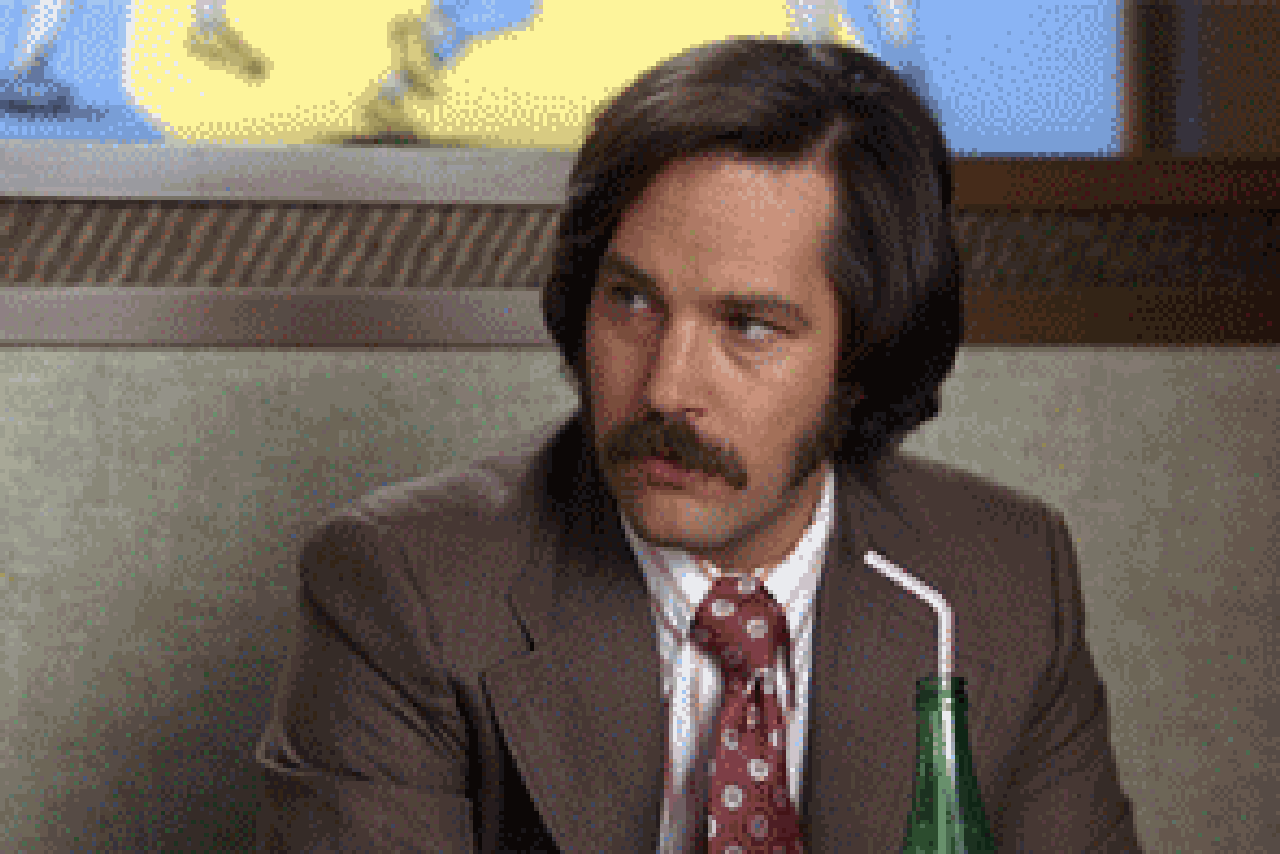 Rock wrote,
Fire Trestman/Tucker, Hire Harbaugh...Super Bears, Super Bowl
It's just that easy, right? You know who the best head coach in the game is? The next head coach. Everyone feels that next mind will come in and change the culture. Remember when the Bears hired Marc Trestman?
He was the offensive wunderkind from Canada (that should have set off a red flag) who was going to carry the Bears offense into the new age.
Then, we got this: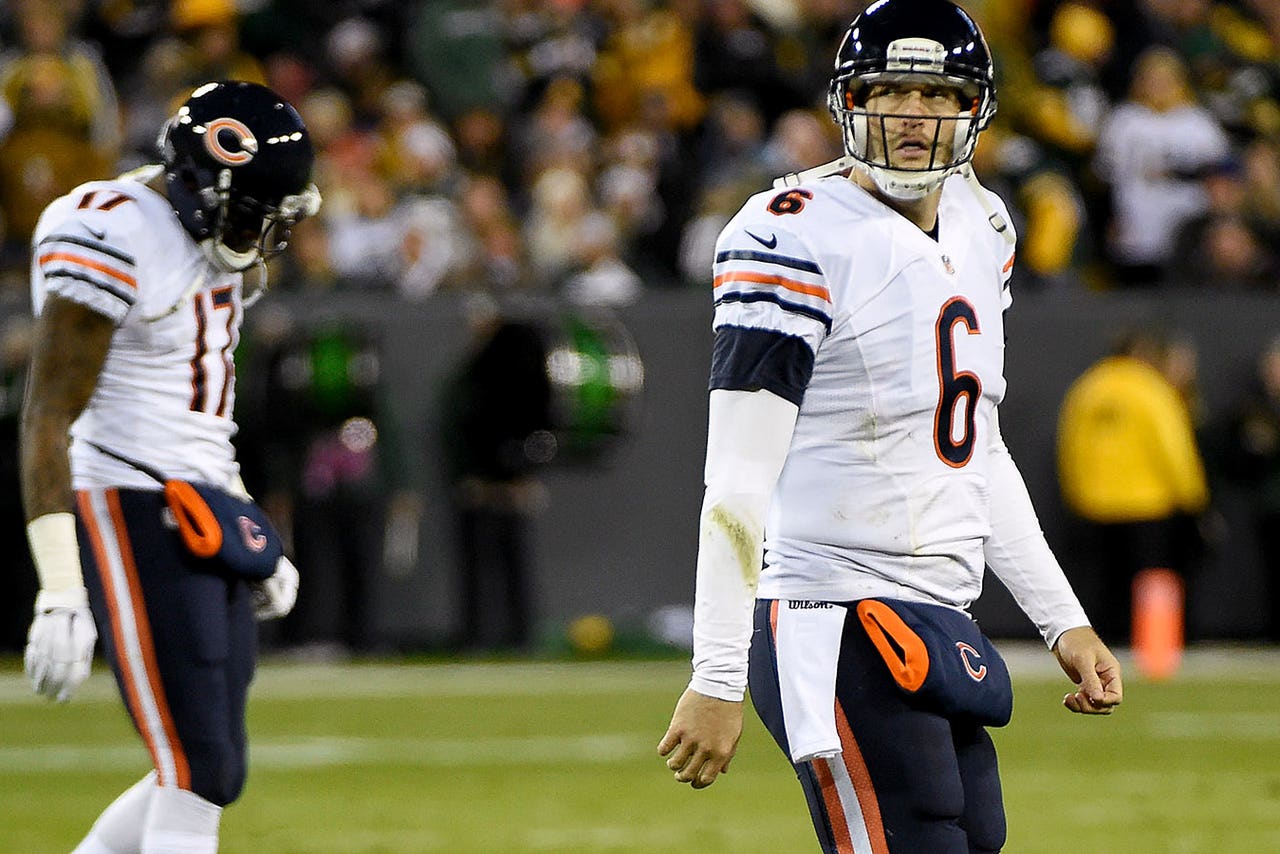 And this: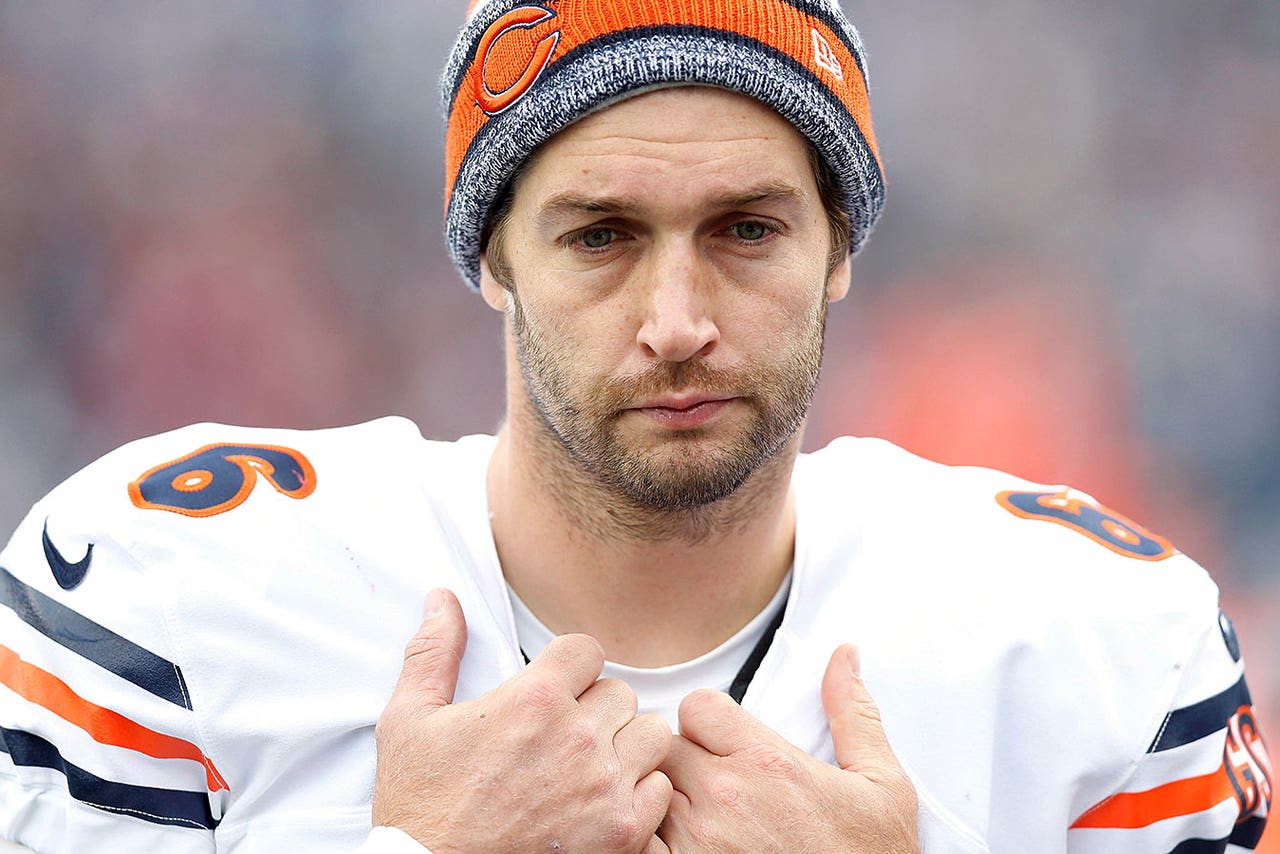 And a whole bunch of this: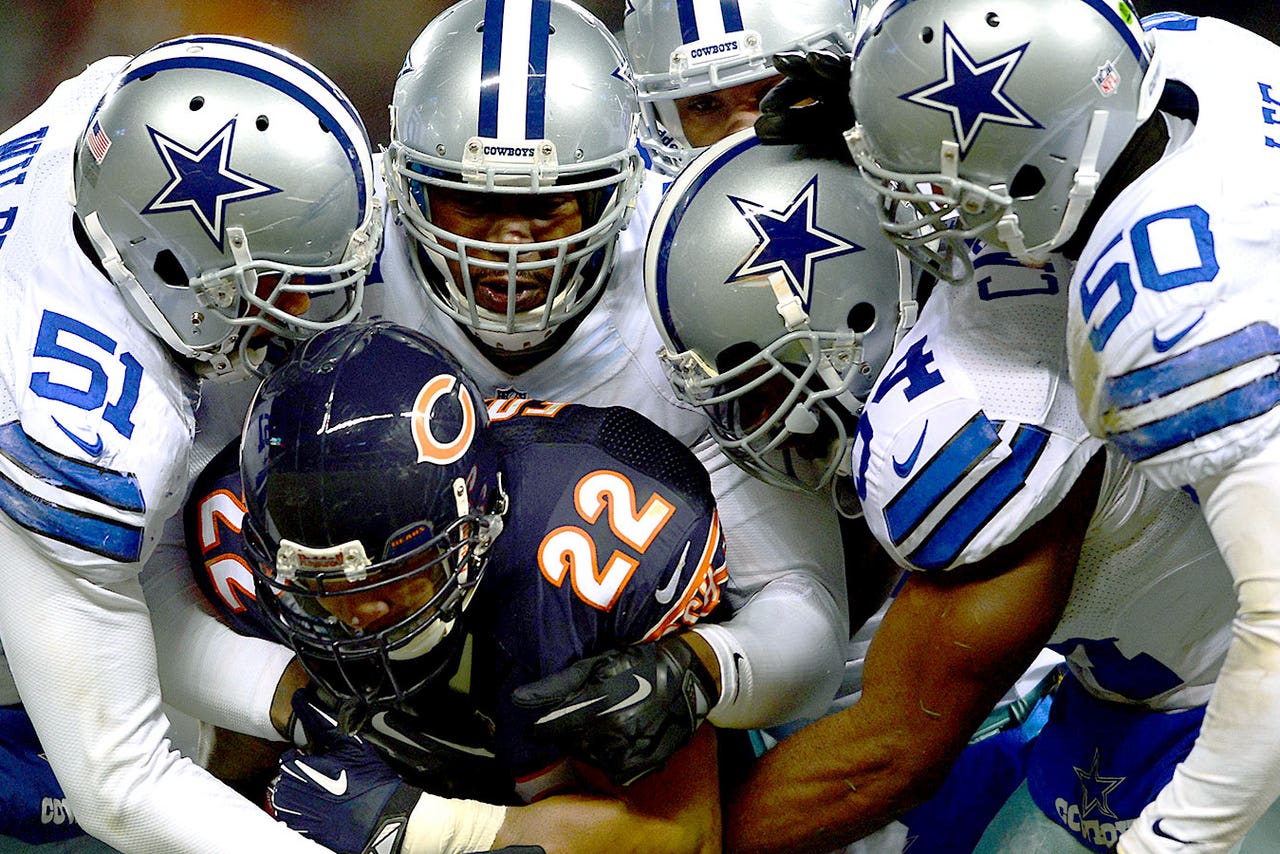 Suddenly, everything is a mess. And now Harbaugh is going to come in save everything? Chances are, it won't happen, even if he does leave the 49ers and goes to Chicago. How many NFL head coaches succceed in more than one place? You can probably count them on one hand: Bill Parcells, Jimmy Johnson (sort of) and . . . who else? (Let me know @RealSidSaraf)
Dan wrote,
Emery is a laugher GM.
When it comes to putting together a functioning defense, then yes, you're right. But that offense has a ton of talent, so I can't sit here and call Phil Emery a failure.
Although he did give Jay Cutler a ton of money, so . . .
YOUR COMPLAINTS
We asked you dear readers to tell us what is bothering you this week. And as expected, you didn't disappoint.
Tony wrote,
STEELERS HAVE BEEN AWFUL! NO IDENTITY! HALEY NEEDS TO GO! D OLD NEEDS NEW BLOOD & NEW SCHEME! ? TEAM HAS ANY HEART!
Ladies and gentlemen, I present to you a typical Steelers fan.
It apparently doesn't matter that the Black and Gold are 7-4 and are locked atop the AFC North standings. It doesn't matter that the Steelers have won four of their last five games.
It doesn't matter that much-maligned offensive coordinator Todd Haley has put together a unit that is No. 1 in the league in total yards, No. 6 in points per game and tied with New England at No. 4 in passing touchdowns.  
Oh, they have burgeoning talent like Martavis Bryant and a genuine superstar receiver in Antonio Brown. Remember running back Le'Veon Bell? Yeah, he just torched the Titans for more than 200 yards rushing on Monday night. No big, anyone can do that. Ben Roethlisberger had back-to-back games with 6 TD tosses. Didn't Dieter Brock do that back in the '80s? (no, he definitely didn't)
The defense might be a tad on the older side, but they still have living legend and Hall of Famer Dick LeBeau running the show. Something tells me they'll be just fine.
But please, Steelers fans, continue to freak out for no reason. Believe that Haley sucks and that you have no identity. Anything less than 16-0 and a Super Bowl blowout means the sky is falling!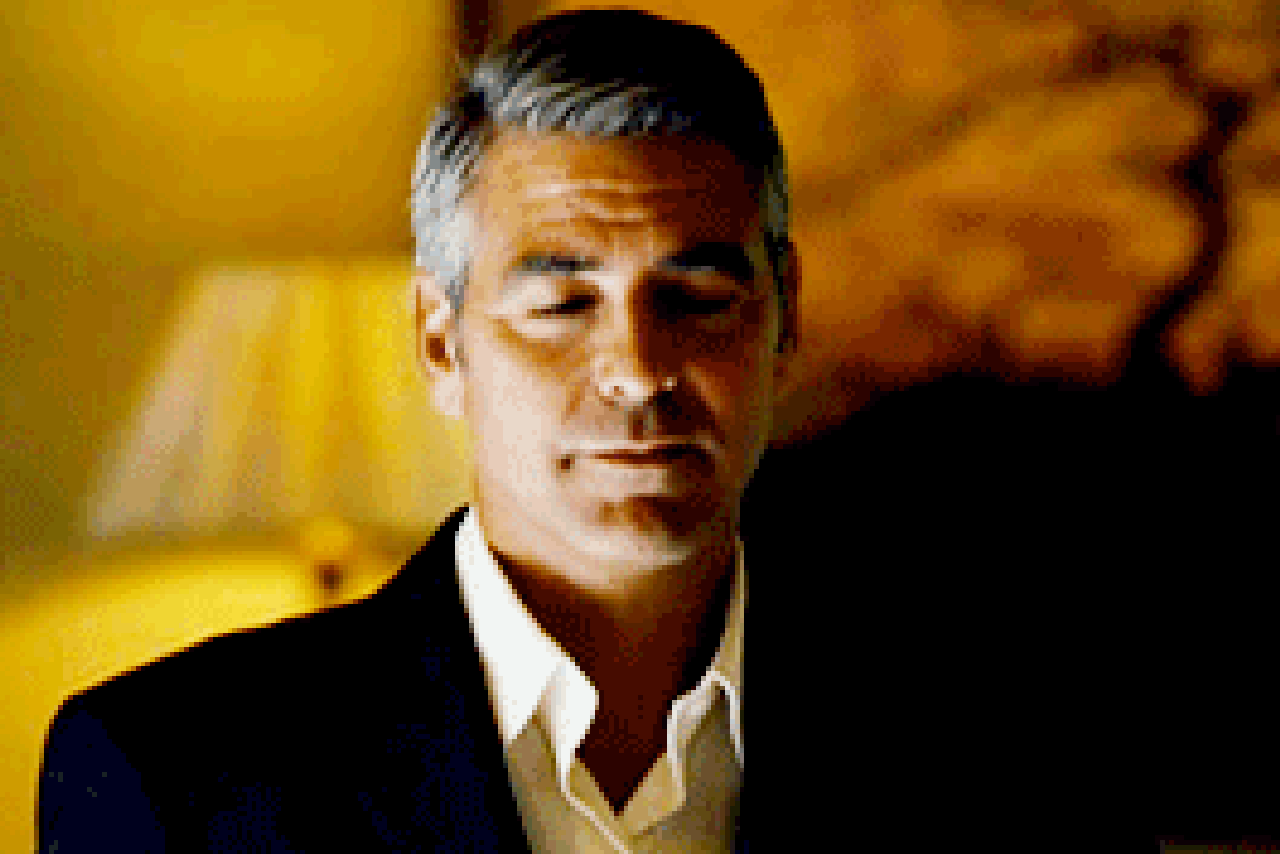 Stephanie wrote,
Reggie Bush is killing me this season in ff.
I feel that pain. I've had several moments of frustration and have thrown misplaced anger at many undeserving targets thanks to Reggie's antics. I'm not saying he's not a talented player, let's be clear. He can be great when he plays and one of his multiple touchdown games during his days in Miami fueled me to a fantasy championship.
But, those injuries he racks up can get irritating. Especially when you get suddenly get thin at running back in the blink of an eye. One minute, you're on top of the world with five viable options. Then a couple injuries and an ill-timed fumble later, you're down to one back you can count on.
Fantasy Football is truly the worst. Yet, I can't stop playing. SMH . . .
Jay wrote,
No gripes in New England.
Thanks, Jay. Nothing worse than a satisfied Patriots fan, amirite??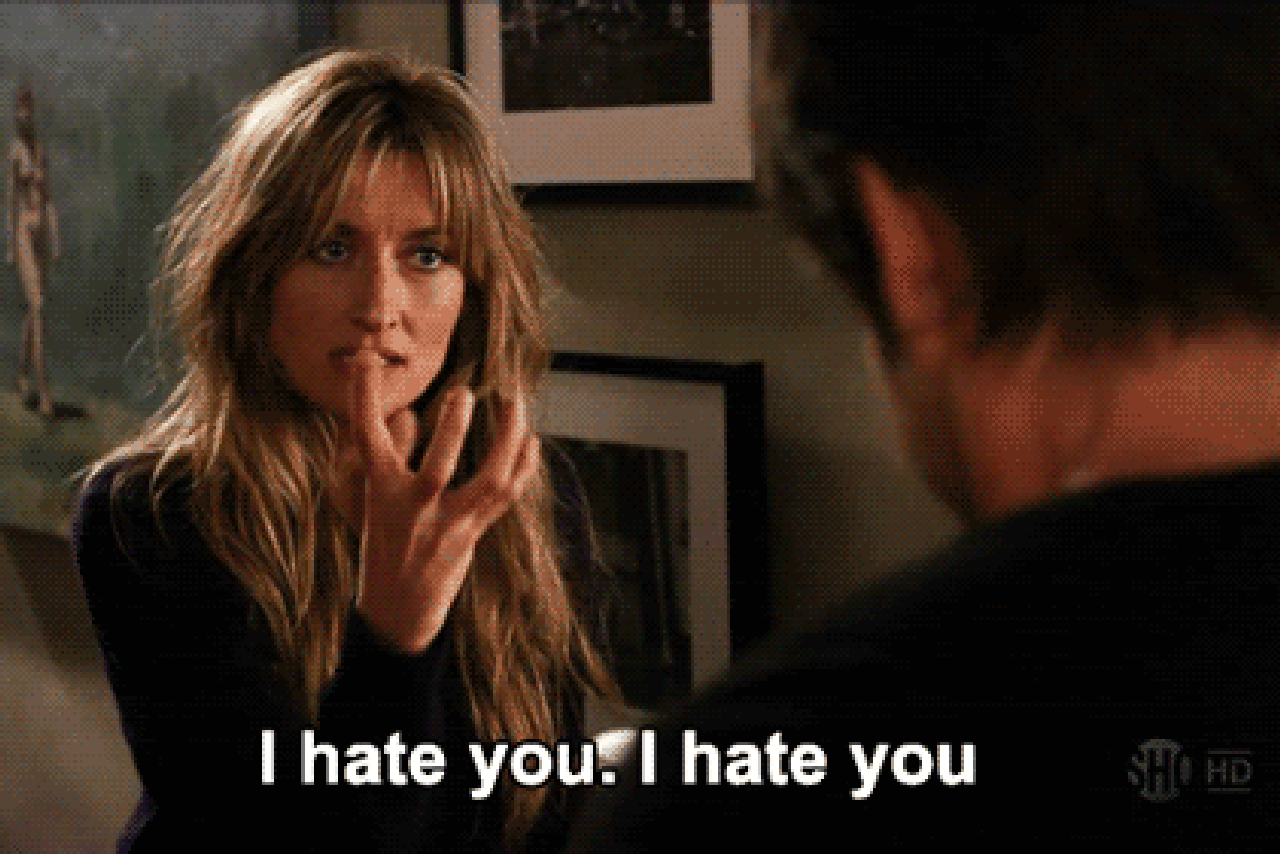 Ryno wrote,
My team has dropped 50pts back-to-back and my QB is the top MVP candidate. #NoComplaints
Sigh. Another one.
LA Rams Fan Zone wrote,
Announce Rams move to LA. Worst kept secret in the NFL.
YES! Make it happen, NFL. It's inevitable. St. Louis doesn't need the Rams. They have the best organization in baseball (but not necessarily the best fans) and will always be relevant, no matter what.
Sure, it might sting for the people of St. Louis to lose a team to Los Angeles, but they'll get over it. The Cardinals will stomp on SoCal's dreams every October by having Matt Carpenter work 45-pitch at-bats before launching a three-run bomb to right-center off Clayton Kershaw.
Let L.A. have the Rams. We've suffered enough.
RANDOM MUSINGS
Brad wrote,
Players seem to watch the return man (not the ball) missing opportunities. Why are they being fooled by position of return man?
Brad's question is more than likely the result of that trick punt return the Rams pulled off against the Seahawks a few weeks back. It gives me an excuse to show you the play again: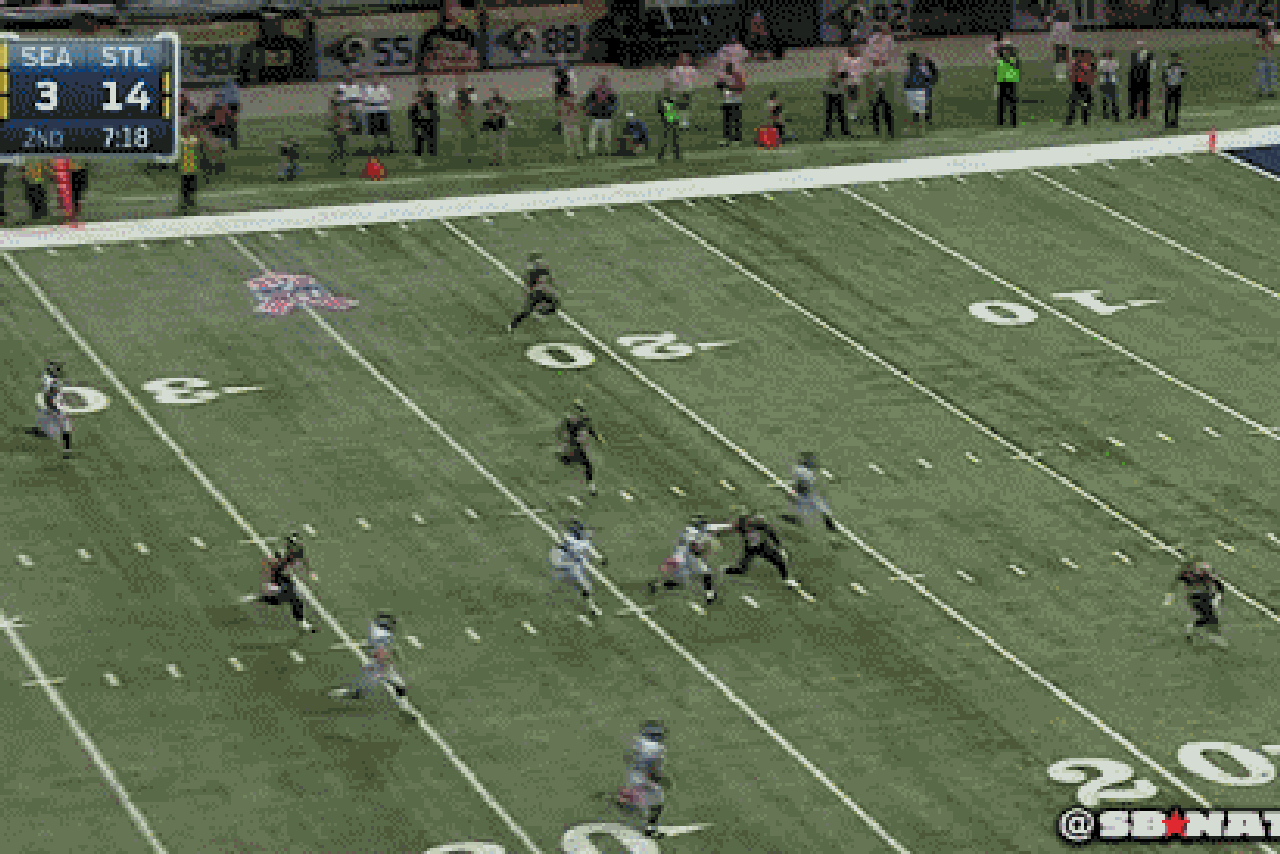 Now, us fans and media types have the luxury of seeing a wide swath of the field on TV. It looks so easy from above that we can't fathom how a QB misses an open receiver or how the Seahawks punt return team didn't notice where the ball was going.
Down on the field, it's a different story. Everybody is 6-3 or taller, and people are flying around the field, often blocking your field of vision. And on a punt cover, players are taught to stay in their lane. However, when you're trying to shake off a block, it can be easy to forget to look up and find the ball.
So, it's not out of the realm of possibility that an entire team can see Tavon Austin acting like he's about to bring the ball down and go after him. A simple look to the ceiling would have blown the whole play up, but alas, it didn't happen. Believe me, every special teams coach around the league saw that play and is undoubtedly taking steps to make sure that never happens to them.
Blayne wrote,
Why is the NFL so unfair with Adrian Peterson?
Well, Blayne, it's complicated. This story touches on so many hot-button issues. Approaches to parenting, corporal punishment, child abuse, labor laws, unfair punishment, unions, etc.
Therefore, I'm not touching your question with a 10-foot pole. I'm not smart enough to tackle this without getting myself in some kind of trouble.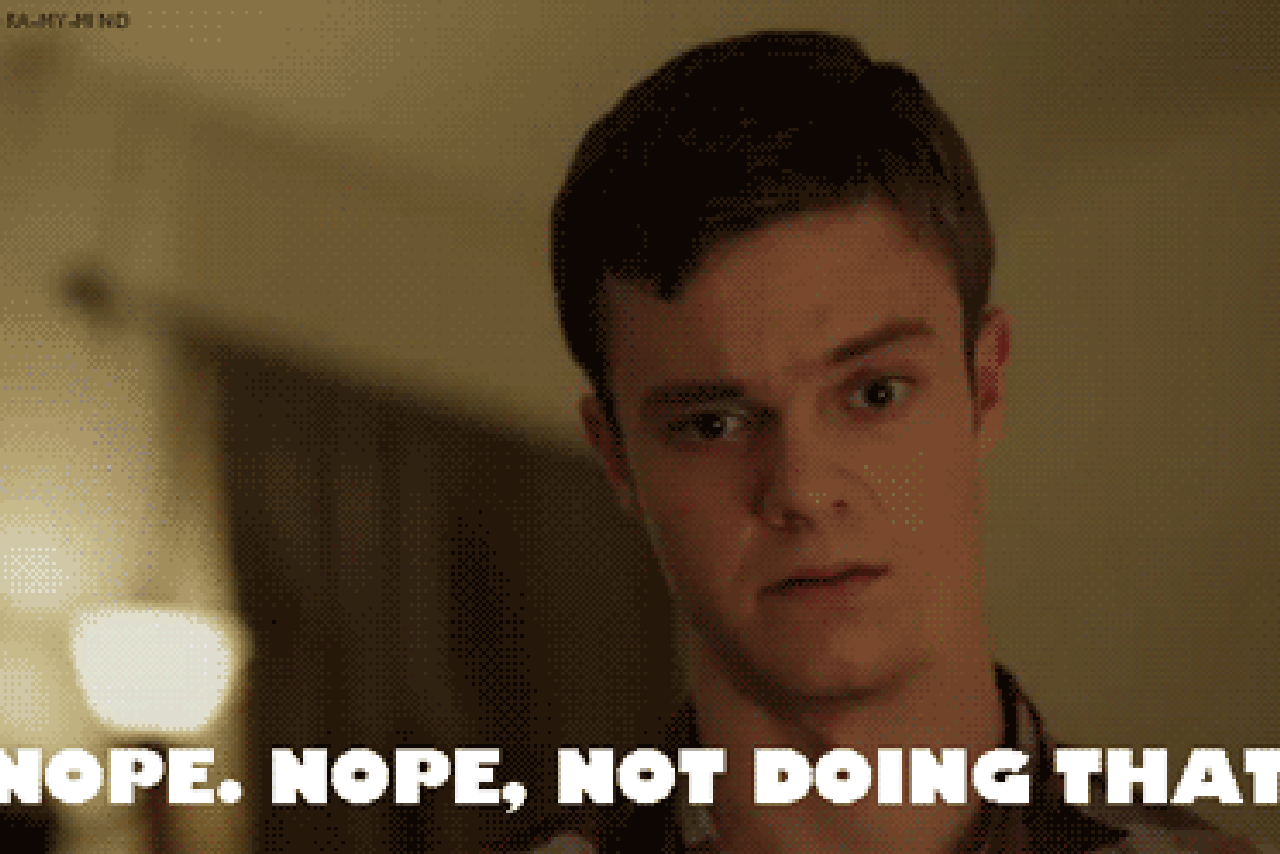 CypressGardenKingpin wrote,
Can the Steelers win the AFC north?
Not according to what D-Rod said earlier. Remember, they have no identity. They're 7-4 and the worst team in the league.
Your Mom Bot? wrote,
Will the NFL become a 2 hand touch league? Because that's where it's going.
Awesome Twitter handle, bruh. Two-hand touch wouldn't work. Remember that guy on the playground who always claimed he touched with two hands, even though at least six people saw him flailing away at the air? The NFL would be filled with that. Pass.
LAST CALL
Mike U wrote,
Raiders needs to hire a tried and true head coach pay what it takes, no place to save money.
Mike, that attitude is what got the Raiders in trouble in the first place. Trade for Carson Palmer? Hey, no place to save money. Give a bunch of over-the-hill veterans a bunch of cash? Hey, no place to save money.
Just chill out. This is the NFL. The law of averages at this level says the Raiders can't suck forever. Or can they?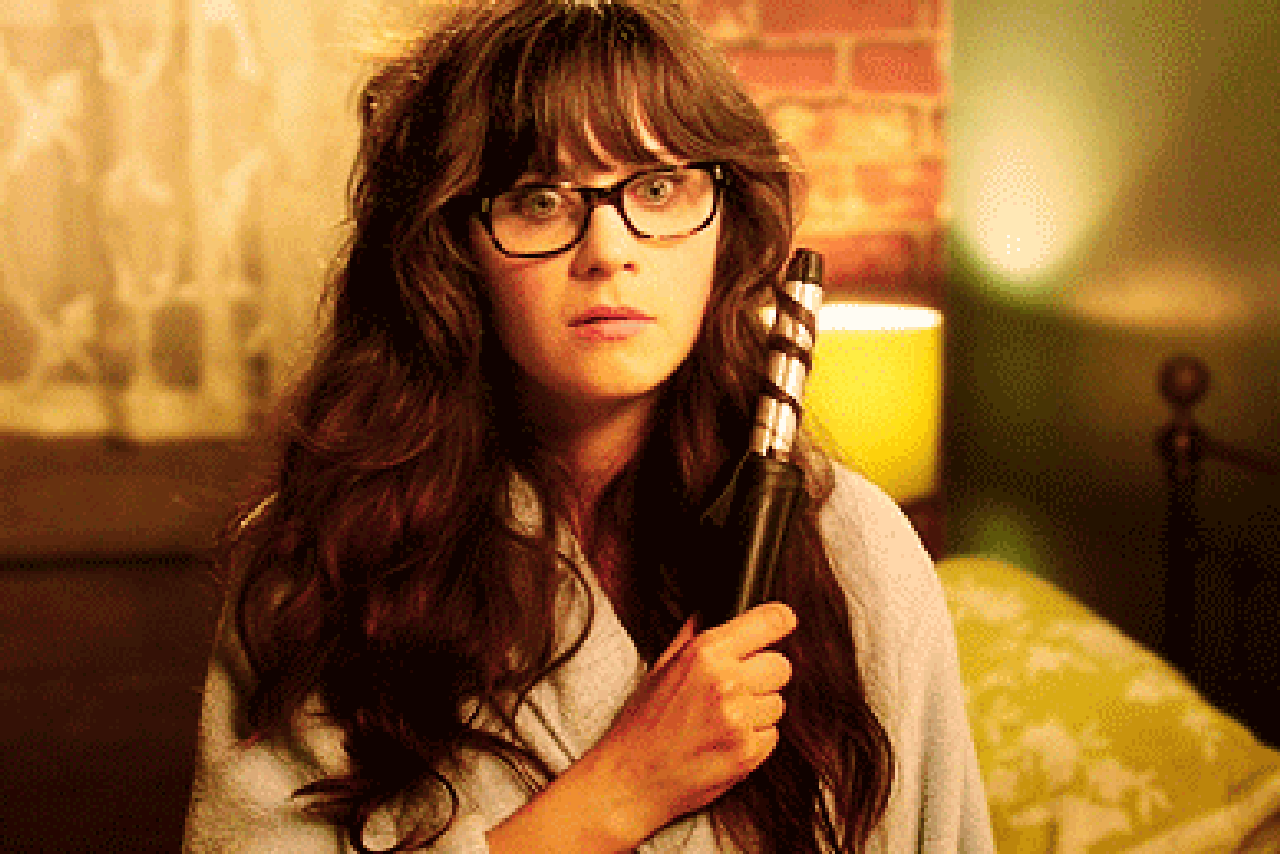 ---